When everything seems to go for the best and you think you have successfully planned down to the last detail of your holidays or few days of relaxation in time, it might happen that bad weather barges in, throwing to the wind all of your plans.
It's nobody's fault, so don't be upset, it happens. It's right for this reason, however, that you should not risk spoiling your day with discontent and laziness. In Emilia-Romagna there is plenty to do even on a rainy day, let's see the options together
Go for villages and cities of Art
Emilia-Romagna, like the rest of Italy, enshrines inside its eleven cities of art and old villages a vast cultural and artistic heritage, the majority of which are indoor buildings and thus perfect for a visit on rainy days.
UNESCO monuments, palaces, and historic buildings, churches and cathedrals: you are spoilt for choice when it comes to visiting our region
A day at the museum
Emilia-Romagna is an extraordinary region for art enthusiasts. There are so many internationally famous museums and historical buildings where you can take refuge on rainy days.
Cultural heritages on our territory are of course something more than a mere time killer on a bad weather day.
But nonetheless, why don't you seize the occasion to do unexpected discoveries?
A delightful coffee break in the cafés and patisseries
On greyish and dark days, a stop in one of the many pastry shops in the cities of Emilia-Romagna would certainly help you cheer you up.
Our region boasts a rich and exquisite artisan food, and it is oftentimes connected to the tradition of gelato – it will seduce any palate.
Look around and find which you like most: any quarter will delight you with tasty breaks, and the warmth of an all-Italian caffé or of a good infusion will sugar your day.
A warm and relaxing Spa Day
And if it's raining cats and dogs?! Well, then, the best choice might be to take care of yourself, maybe hiding in one of the many wellness centers of Emilia Romagna.
There is a wide choice – of any kind and for any person. They offer you therapeutic and rehabilitative treatments or innovative health and wellness programs.
You have nothing left but to choose and leave behind the greyishness of the sky jumping in the blue thermal waters of our region.
At the cinema
If it's raining and it's cold, spending some time in a cinema might be a good option, besides – it's a classic. There are many cinemas in any city of Emilia-Romagna at different times and with different programmes. Two of them are very peculiar and deserve a better look, however.
On the one hand, the Lumière, the historical cinematographic room of the film library of Bologna. It's a unique building in Italy that, thanks to projections, meetings and author festivals, it spreads the knowledge of filmmaking's history in all its declinations.
On the other hand, the Fulgor, right in the hear of Rimini's city centre. It is bound to the memory of Federico Fellini and it has recently been restored to its original splendour.
Tour through the castles
Everyone loves castles, adults, and even more children. And in case you have to choose how to spend your rainy and cold days, this is one of the best options.
Emilia-Romagna is starred by a widespread network of castles, fortresses, manors, towers, and walls with pleasant deviations across mountains and lands.
Some examples? Bardi, Torrechiara, Brisighella, Longiano, San Leo: these are only some of the multitude of castles standing in our region – absolutely not to be missed!
Shopping
Another classic on rainy days: to travel around the shelves of the boutiques of the city centres or to coop you up in one of the many shopping centres and stores, waiting for the worst to pass.
Emilia-Romagna features several shopping centres with a wide offer – ranging from fashion to design up to cultural and digital entertainment.
And what about the street markets or the outlets where you can find real deals for every wallet?
Where? You can start with the Outlet Village of Castel Guelfo or with the one of Fidenza, for the rest – Google it, you will be surprised by the choice!
A taste tour
Some guided tours more than others, make you experience something that moves you, making you live a real sensory experience. In Emilia-Romagna, there are unique itineraries you should absolutely try, even more so if it's bad weather and you can't stay outside.
If you love food, for instance, we suggest you spend your day at FICO – Eataly World Bologna, the biggest food park in the world.
Here, you can discover and taste by yourself the Italian food and drink and food farming excellence, enhanced by educational and teaching workshops for young and old alike.
The ice cream enthusiasts – and good luck finding someone who isn't – can take refuge inside the walls of Carpigiani, the historical company of Bologna that opened the first and only museum in the world dedicated to the history of ice cream in 2012: workshops, guided tours and special events dedicated to the real "gelato lovers".
And then, there are the Museums of Food in the heart of the Italian Food Valley, which consists of a circuit of 6 exhibition spaces that offer a special itinerary at the taste, tradition, and quality's taste.
A travel in speed
Wanting to escape at full speed from the rain? Why don't you go to one of the many museums of the Italian Motor Valley?
Here, you can visit the manufacturing company of the most beautiful and innovative cars and motors in the world, with brands like Lamborgini, Maserati, Dallara, Ferrari, Ducati, Pagani and Tazzari.
Author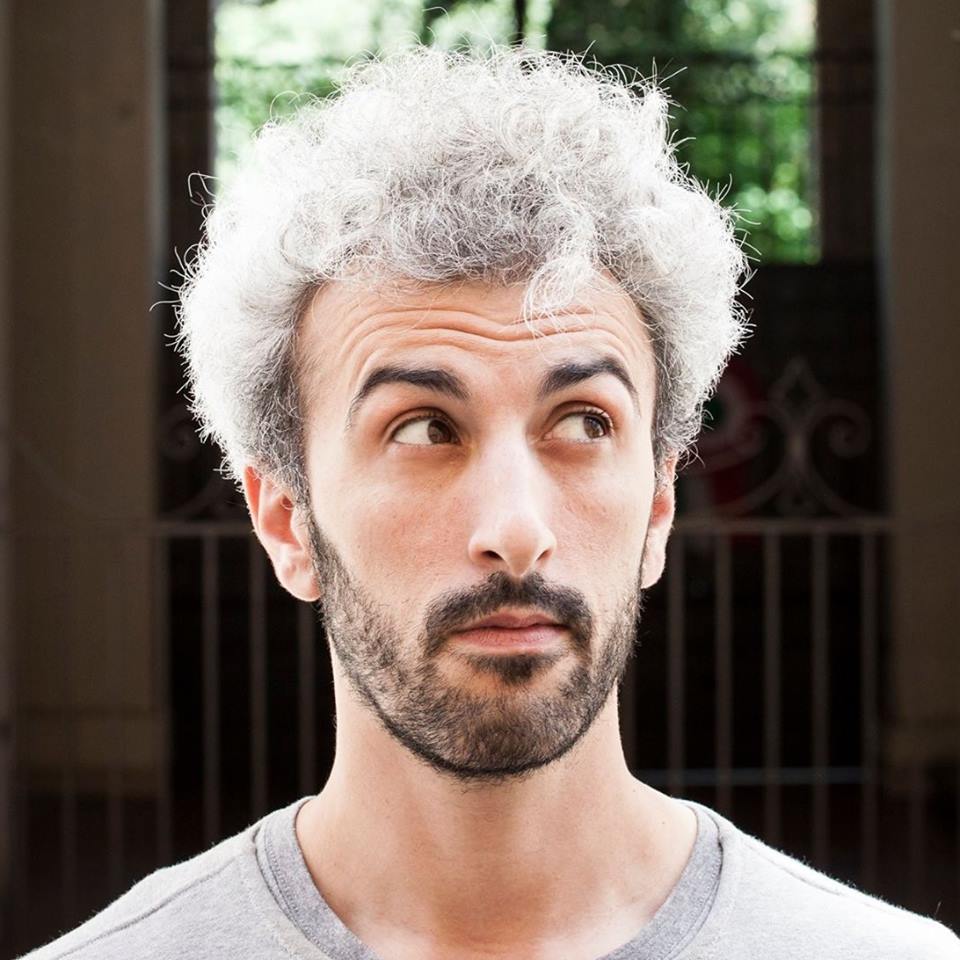 Davide Marino was born archaeologist but ended up doing other things. Rational – but not methodic, slow – but passionate. A young enthusiast with grey hair
You may also like