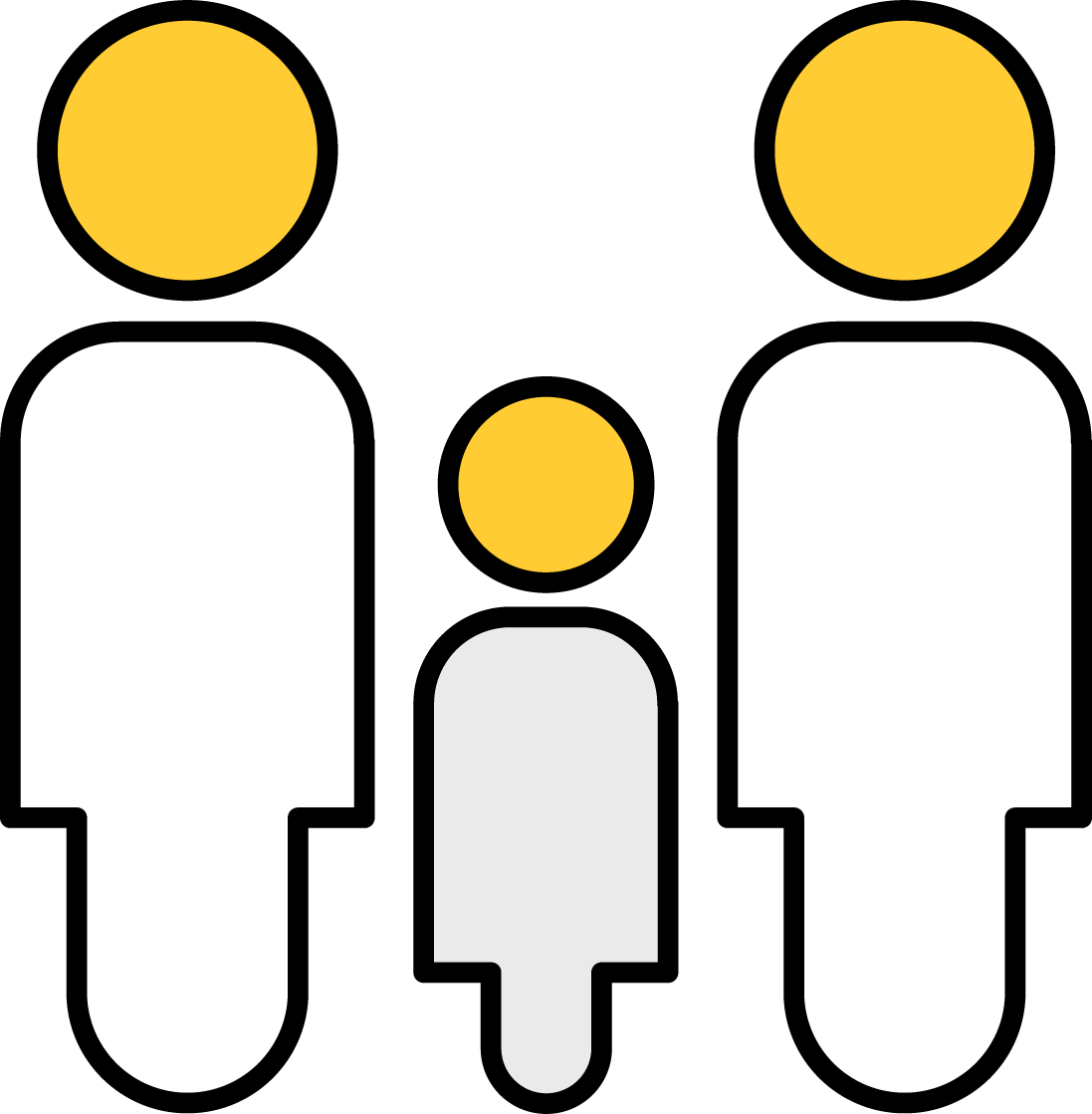 Emilia Romagna boasts the presence of many curious museums that can combine culture with fun, curiosity and passion for tradition. Thanks to these collections, tourists can get to know more closely the realities of the territory, its excellence, but also the entrepreneurial and artistic skills of those who live there. Almost all museums can be visited free of charge or for a few euros.
---
Historical Museum of Toy Soldiers | Bologna
In here history becomes a game: 200 years are enclosed in the Historical Museum of Toy Soldier "Mario Massaccesi" set up inside Villa Aldrovandi Mazzacorati, Bologna. The building hosts a special collection (first in Italy and third in Europe) which boasts more than 15,000 pieces: from lead soldiers to printed paper soldiers and paintings belonging to the family of Giacomo Leopardi, to tin plates, made of paste, plaster, plastic and hard rubber, in addition to a theatre dating from 1763. On display are thematic collections on the Carabinieri and the Foreign Legion and numerous examples of model figures that allow us to trace military history.
The Museum, with free access, is open from Monday to Saturday from 8.30 a. m. to 12.30 p. m. and on Sunday from 10.30 a. m. to 12.00 noon (we recommend to call 348.4718138).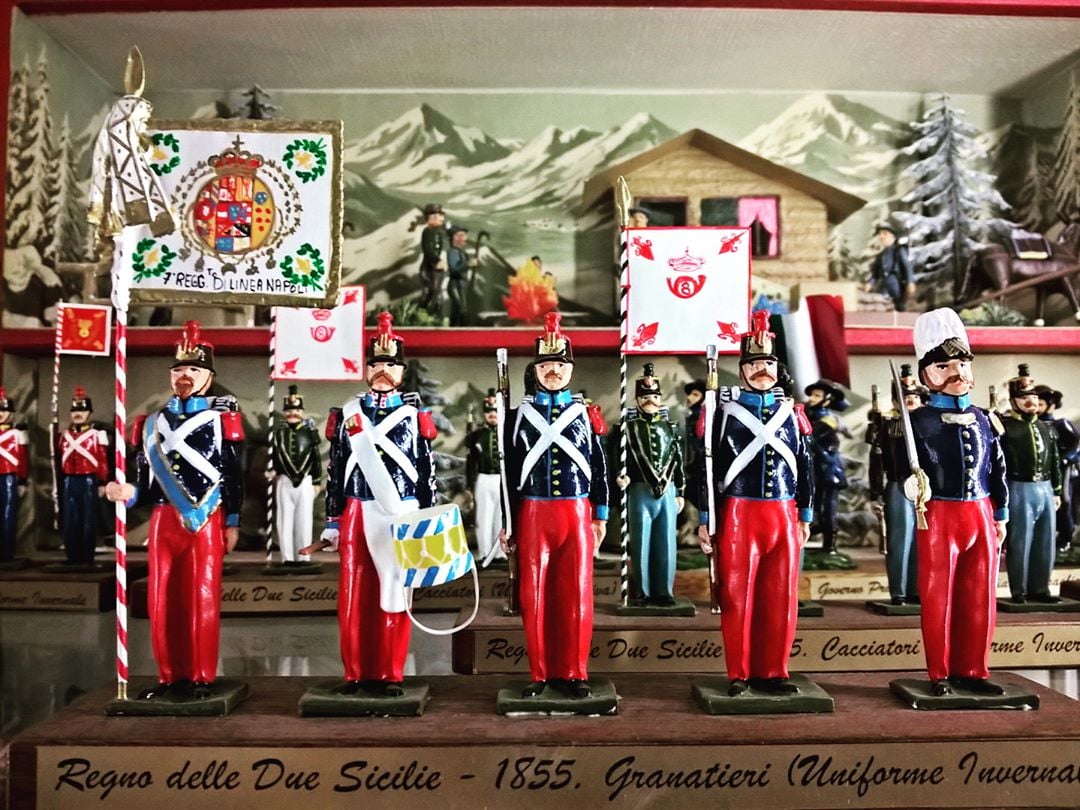 Museum of Fabric and upholstery | Bologna
In Bologna, the Museum of Fabric and Tappezzeria "Vittorio Zironi" has recently opened to the public again. It is set up inside Villa Spada,  a prestigious eighteenth-century building, the Museum traces the history of clothing and furniture through large exhibition spaces, a conference room, a library and a restoration laboratory.
Vittorio Zironi chose the materials on display, he is the upholsterer and careful connoisseur of textile products. The collection of the most ancient materials is the one of Coptic fabrics, while the Western and Near and Middle East productions display from the Middle Ages to the end of the 19th century. There is also a large space dedicated to oriental and Italian embroidered artefacts and there has been others dedicated to liturgical garments and fittings has been enriched over the years, often embroidered with gold and silver yarns. Other donations have allowed the museum to collect clothes made by some famous town tailors, through which it is possible to trace a brief history of 20th century fashion.
The Museum is open on Thursdays from 9am to 2pm, on Saturdays and Sundays from 10am to 6.30pm. Entrance fee is 5 Euro but is free with the Card Musei Metropolitani Bologna and the first Sunday of the month.
Museum of Heaven and Earth | San Giovanni in Persiceto
Born with the aim of collecting, researching, teaching and disseminating the natural and exact sciences. Also the Museum of Heaven and Land of San Giovanni in Persiceto, near Bologna, has a very special collection. On the first floor you will find the Planetarium, the main instrument used to study astronomy, is the destination of many children and schoolchildren. Moreover there is a "spatial" collection among the various naturalistic ones: it is the most important meteorite of Italy that collects more than 400 specimens from as many places. Some of these fragments of the universe contain millions of information and so much mystery, such as the meteorite from planet Mars or what was used by prehistoric man to make it a pestle. There is a lot of fascination and interest in this scientific museum, which has 20,000 visitors a year and is divided into five sections: Astronomy, Natural History, Natural History, Entomology, Physics.
Ice cream Museum | Anzola Emilia
A unique and exquisite museum is the Gelato Museum Carpigiani in Anzola Emilia, Bologna's province. It is an exhibition dedicated to the history, culture and technology of homemade ice cream, a fresh and high quality food that represents Italian excellence and creativity in the world. The Museum was inaugurated in September 2012 and designed by transforming a section of the Carpigiani factory, a leading company in the ice cream machine sector.
In addition to presenting tools and machines for making artisan ice cream, the Museum also offers educational workshops (for different age groups) where teachers of "Gelato University" allow students to learn more about the history, nutritional, chemical and physical properties of ice cream. Guided tour by appointment only.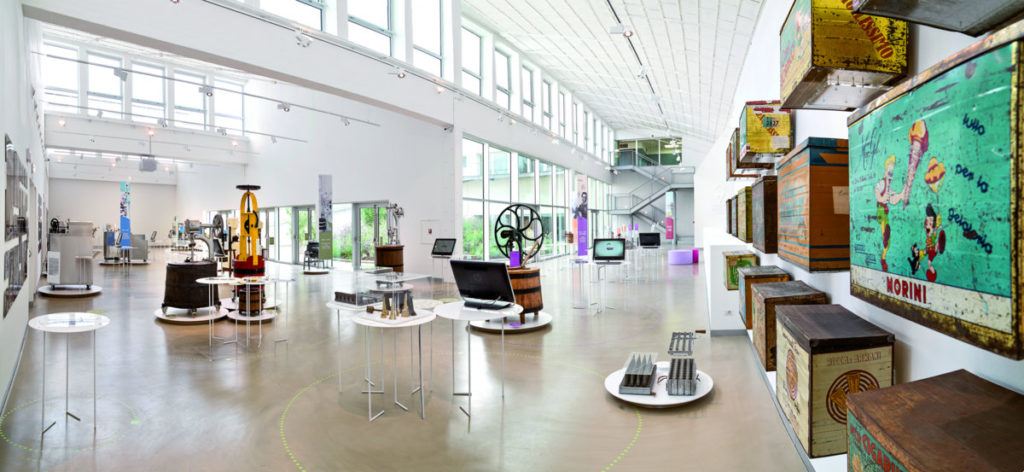 Music Museum | Pieve di Cento
The Museum of Music has reopened with a new installation. in the smaller halls of the Municipal Theatre of Pieve di Cento. The collection allows visitors to admire, among others, rare documents, photos with dedications by Gabriele D' Annunzio and Enrico Caruso, musical instruments from the violin making workshop, an ancient local traditional activity. The Museum, named after the memory of soprano Alice Zeppilli, was set up with the bequest of the singer's heir, Josephine Melloni.
The museum can be visited with a combined entrance ticket for all the city's public museums, which costs 5 Euros. The museums are open on Sundays and holidays from 10.00 am to 1.00 pm and from 3.30 pm to 6.30 pm (entry not allowed in case of theatre performances).
---
Discover also the Curious Museums in Emilia and in Romagna.
Author
You may also like Interested in our newsletter?
Every first of the month, an email (in Italian) with selected contents and upcoming events.
Subscribe