Ideas for a vegetarian Christmas menu based on the Emilia-Romagna's PDO & PGI food and wine products.
It's the most important menu of the year, the one for which, as kids, we were put to work by grandmothers, aunts and mothers.
If you're looking for new ideas beyond a meat-based menu, here's a vegetarian menu with a high gluttony rate, all based on food and wine PDO & PGI products from Emilia Romagna; a menu that is able to satisfy both those who have vegetarian habits and those who want to offer something different than usual.
To the recipes we have tried to point out also some ideal pairings with the regional DOC and DOCG wines.
Most of the excellent food and wine we will talk about can be easily found in supermarkets or in the best Italian food and wine shops, so the menu can also be experimented outside the region.
Here is the vegetarian Christmas menu made #inEmiliaRomagna.
Appetizers
Mixed cheese plate
A great classic that cannot miss, able to range between more or less seasoned flavors. You haver a wide choice among the PDO cheeses: from Fossa Cheese of Sogliano to Parmigiano-Reggiano, from Grana Padano to Squacquerone di Romagna.
Also noteworthy are a couple of PDO cheese which, despite the name, are also produced in the region: Casciotta d'Urbino and Provolone Valpadana.
If you want, you can accompany it with the Emilian honey from Castel San Pietro Terme, with the Romagna caramelized figs or with saba.
Parmigiano Reggiano flakes with drops of Traditional Balsamic Vinegar
A classic for the Emilian tables that could turn out to be a tasty discovery for those who have never had the pleasure of tasting it. For Traditional Balsamic Vinegar, you can choose between Modena Dop or Reggio Emilia Dop.
Basket of Parmigiano Reggiano with pumpkin cream
Tasty sweet / savory alternative that combines the king of cheeses with the queen of winter vegetables. A quick dish, since the baskets can also be made in the microwave.
Asparagus flan on Parmigiano Reggiano fondue
A simple and perfect combination between the delicate taste of green Asparagus from Altedo PGI and the strong flavor of Parmigiano Reggiano. An evergreen!
Wines to Match:
Lambrusco Salamino di Santa Croce POD
Modena POD Lambrusco Spumante
Romagna POD Sangiovese Superiore
First courses
Yellow pumpkin cream with Porcini di Borgotaro
The simplicity of the typical pumpkin, potato and shallot winter soup matches perfectly with the fleshy pulp of Porcini Mushrooms from Borgotaro PGI, sautéed in a pan with a base of garlic, oil and parsley.
Pumpkin and mushroom green lasagna
The most classic of the holiday dishes, in a vegetarian version. Rolled out the dough with the addition of spinach, you just have to stuff it with diced pumpkin, porcini mushrooms and béchamel. Final touch, a sprinkle of Parmigiano Reggiano.
Dry passatelli with zucchini pesto
Tradition serves in broth this typical Romagna's dish based on Parmigiano Reggiano, but even dry variations are delicious. We propose one that has as a condiment the zucchini pesto with almonds, walnuts or pine nuts, according to taste.
Pumpkin cappellacci with Grana Padano flakes and fried pumpkin
Holiday version for the typical Ferrara's PGI dish Cappellacci di Zucca, seasoned with butter and Grana Padano flakes. Gourmet touch, instead of the sage, try the fried pumpkin.
Asparagus risotto
Perfect for any occasion, it's even more tasty if made with the Po Delta PGI Rice and the Altedo PGI Green Asparagus.
Garlic, oil and red pepper tagliatelle in Parmigiano Reggiano fondue
Known flavors for this simple recipe that acquires an extra touch with the use of Garlic of Voghiera PDO and Parmigiano Reggiano PDO. Suggested the tagliatelline instead of the spaghetti alla chitarra foreseen by the original recipe to maintain the Emilia-Romagna character.
Green tagliolini with shallot sauce
Alternative sauce without meat for this first course of fresh handmade pasta. Extra touch the Romagna PGI Shallot, with a strong but sweet taste.
Wines to Match:
Bosco Eliceo PDO Sauvignon
Imola hills POD Bianco Superiore
Scandiano and Canossa Hills POD Lambrusco Montericco red or pink
Second Courses
Grilled Porcini mushrooms with roasted potatoes
For a grilled second course, we suggest the aromatic flavor of the Borgotaro Porcini mushroom with roasted PDO potatoes of Bologna.
Fried pumpkin stick with mushrooms in oil
Savory pumpkin sticks to taste together with Porcini mushrooms of Borgotaro in oil.
Potato flan on pea and shallot cream, with mushroom salad and Parmigiano Reggiano
Refined but simple dish to prepare in a few simple steps, with the Potato of Bologna as main ingredient, to be served on a cream of peas and shallot of Romagna PGI. For the side salad, we propose the addition of sliced Porcini of Borgotaro and flakes of Parmigiano Reggiano.
Vegetable meatballs with Squacquerone cream
Whether you choose the original recipe of the falafel or opt for a more local version of these "green" meatballs, it will be delicious to dip them in a cream with Squacquerone di Romagna POD.
Quiche with artichokes and Squacquerone PDO cheese
The classic savory pie, simple and easy to make, acquires something delicious with the combination of seasonal artichokes and soft Squacquerone di Romagna cheese.
Courgette, potato and mushroom skewers with crunchy sage
The vegetarian proposal of one of the best known second courses needs 3 types of vegetables, including the Patata di Bologna, accompanied by a tasty crispy sage.
Eggplant rolls stuffed with caciotta and asparagus
Fried or grilled aubergine with a delicious asparagus filling (diced or in length) and tasty Caciotta di Urbino.
Squacquerone with Amarene jam
Light but tasty second course for a perfect mix between Romagna and Emilia. The sweet / sour taste of the Squacquerone matches perfectly the strong taste of the Amarene of Modena PGI jam.
Wines to Match:
POD Lambrusco Grasparossa of Castelvetro
Faenza hillsPOD Trebbiano
Scandiano e Canossa hillsPOD Chardonnay
Desserts & Fruits
Pampapato or Pampepato
A typical product of the Ferrara tradition, the Pampapato or Pampepato of Ferrara PGI is covered in chocolate and derives directly from the Renaissance tradition of preparing sweet enriched breads.
Rice cake
Try this recipe of Bologna's Christmas tradition using the Delta del Po PDO Rice: an unforgettable combination!
Castagnaccio
The typical dessert of the Tuscan-Emilian Apennines acquires even more delicacies if made with Marrone del Castel del Rio PGI flour.
Cherries in alcohol
Given the season, the only way to enjoy the Vignola PGI Cherries and Modena's PGI Amarene at Christmas is in alcohol, perfect to round off a delicious Christmas meal.
Wines to Match:
Parma Hills POD Malvasia
Piacenza Hills POD Vin Santo
Romagna POD Albana Passito Riserva
Romagna POD Cagnina
Happy holidays and enjoy the taste of Emilia Romagna!
Author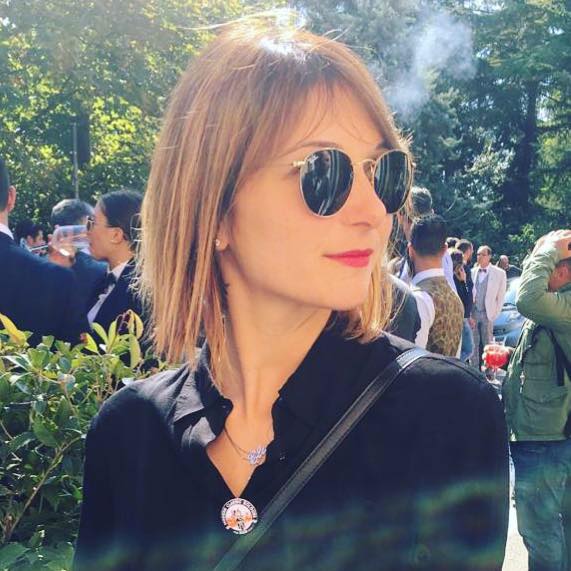 Social Media Manager for @inEmiliaRomagna and full-time mom.
You may also like