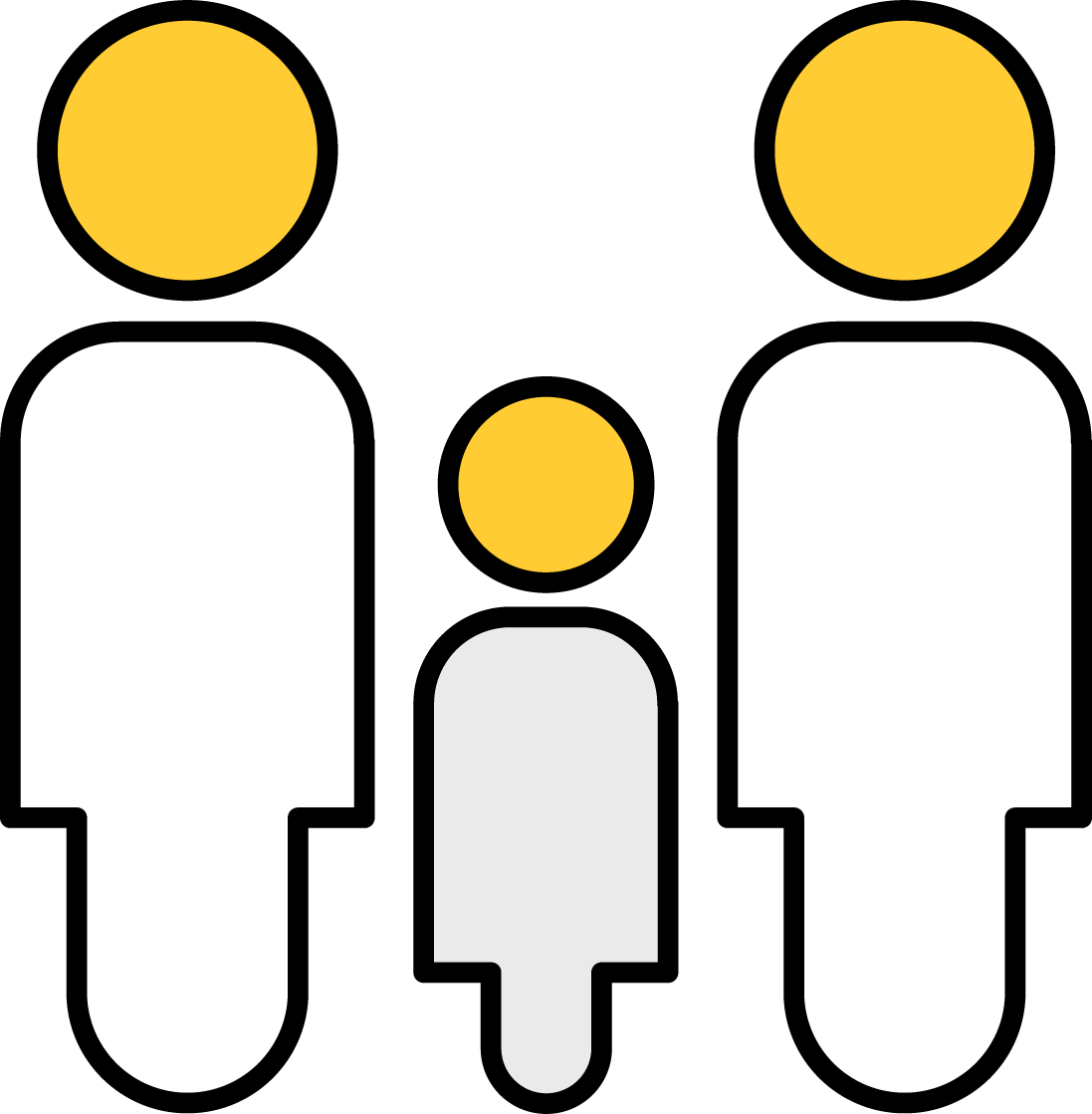 Did you know that Romagna can boast the biggest Amusement Parks' District in Europe?
The offer is very varied: wildlife parks, water parks, unique natural scenery, biodiversity, adrenaline attractions of every kinds. Perfect for families with children or teenagers, but also for those who always want to discover and feel something new.
The Romagna's Amusement Parks are waiting for you: here you can find fun, but also culture, in the name of intelligent entertainment. Everything just a stone's throw from the beaches of the Romagna Riviera and from the green, rich in history, hinterland.
Adrenaline Attractions
MIRABILANDIA
Where: Savio (Ravenna)
Opening: from 6th April 2023 – Mirabeach from 17th June, 2023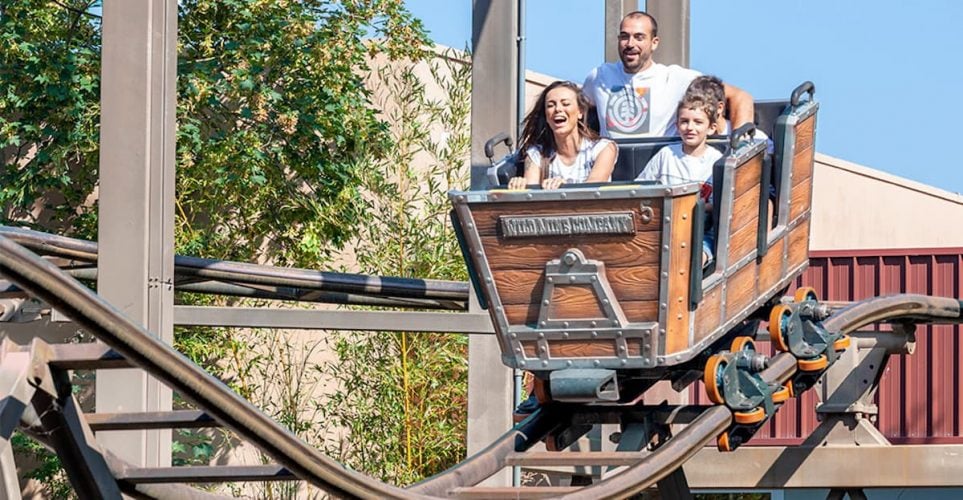 Mirabilandia is like an adrenaline rush of unforgettable emotions and pure fun. A few miles from Ravenna, Italy's largest amusement and water park provides plenty of exciting sensations as well as relaxing moments amidst luxuriant vegetation and flowers.
The name Mirabilandia means "Land of wonders" and its range of international-level, record-setting attractions and shows lives up to it. Constant improvements ensure new experiences and new emotions from year to year, in a magical world that never ceases to amaze.
Each minute of your time spent here will be a unique experience for parents and children…aged 0-99.
Here each member of the family will find something to treasure: parents can challenge children at competitive attractions, live shows will entertain the younger ones, and even toddlers will experience endless adventures that will turn them into explorers, pirates or characters from ancient history.
The plunge into fun goes even deeper than that: explore Mirabeach, Mirabilandia's water park, for the adrenaline of its daring slides, but also for a little relaxation on its white coral sand beach and refreshing lagoon-like pool, in a fantastic Caribbean atmosphere.
Tickets on: www.mirabilandia.it
Parks for every age
ITALIA IN MINIATURA 
Where: Rimini
Opening: from 18th March 2023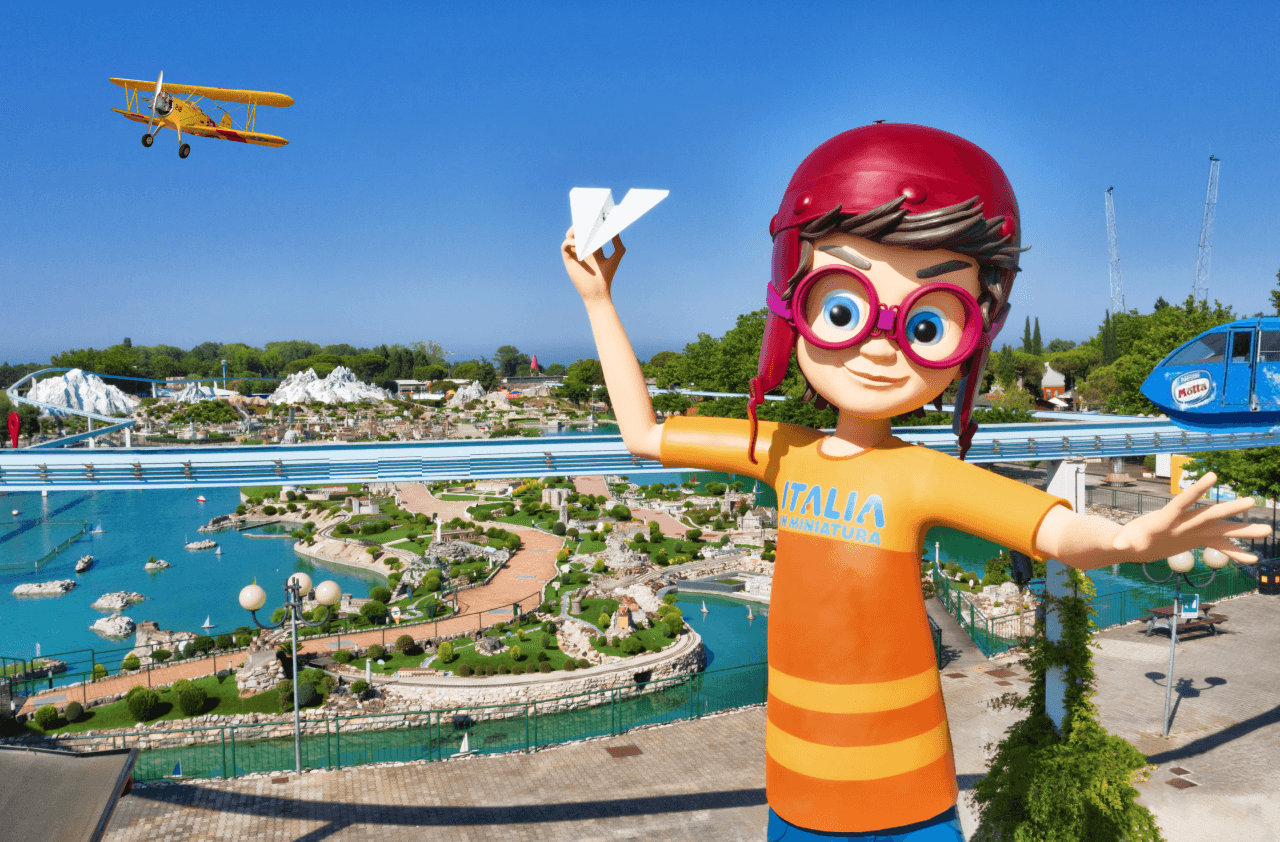 It is the indubitable beauty of the Bel Paese that inspired Rimini's Italia in Miniatura (Miniature Italy) Park.
Italia in Miniatura is a 3D reverie that celebrates Italy's historical, architectural and cultural heritage by representing it faithfully and in astounding realistic details.
Italia in Miniatura was founded in 1970 by visionary entrepreneur Ivo Rambaldi, who travelled 27,000 km to visit and measure first-hand (literally! He used to carry a measuring tape with him) churches, piazzas, bridges and monuments.
Today Italia in Miniatura has grown much larger, with several new attractions that keep faith to the park's edutainment mission and cater for families' and schoolchildren's interests.
It presently consists of 300 Italian and European architectural wonders reproduced in painstaking detail at scales ranging from 1:25 to 1:50.
But there is much more besides miniatures: learning has never been so much fun!
Tickets on: www.italiainminiatura.com
THE CERVIA SALINA
Where: Cervia (Ra)
Opening: from 1st April 2023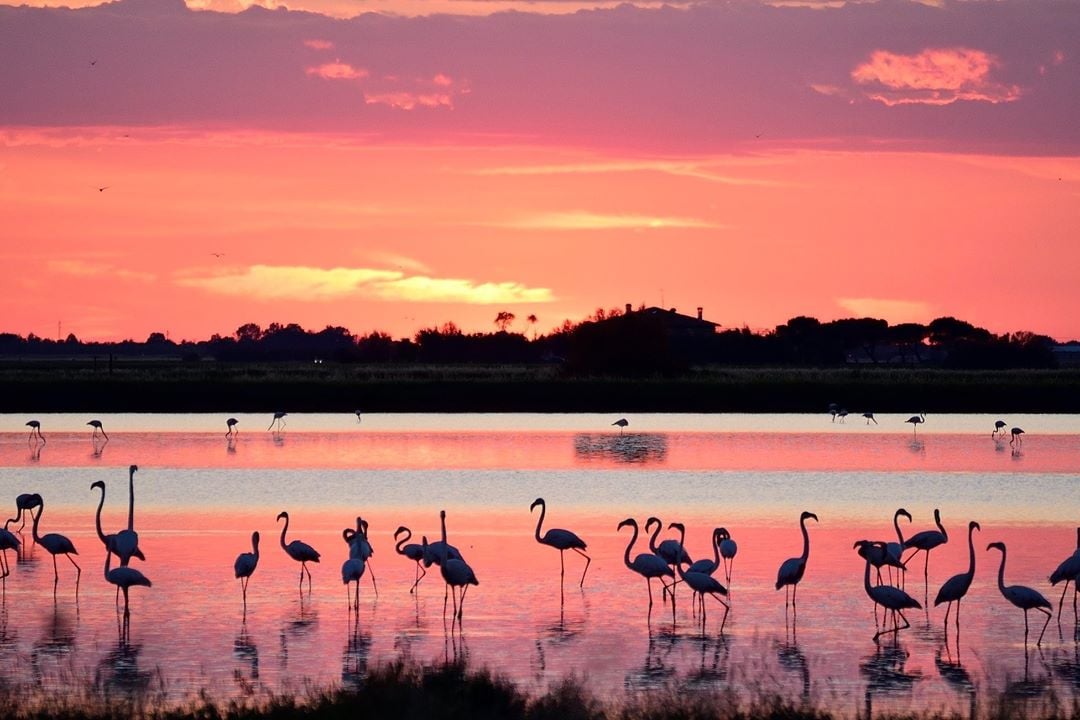 With its 827 hectares of astounding and suggestive beauty, criss-crossed by 46 km of canals, over 2,000 flamingos and 100 bird species, the Cervia Salinas are a unique Park, a vast expanse of water and salt where history and culture are inextricably linked with local tradition – and only one mile away from the bustling Adriatic coast of Romagna.
Visit at sunset, at all times of year, for a hypnotic scenery that, with its apparent total motionlessness, seems suspended in time and space. Let the minutes roll slowly by (why not consider a cycling trip?) and you will find yourselves on another planet.
During the summer, guided tours are organized to witness the salt harvest, since salt is still produced in the old traditional way, using wooden tools, and the harvesters themselves illustrate their work and the peculiar qualities of the "sweet" salt of Cervia.
Tickets on: www.atlantide.net
THE BUTTERFLY HOUSE
Where: Milano Marittima, Cervia (Ra)
Opening: 1st April 2023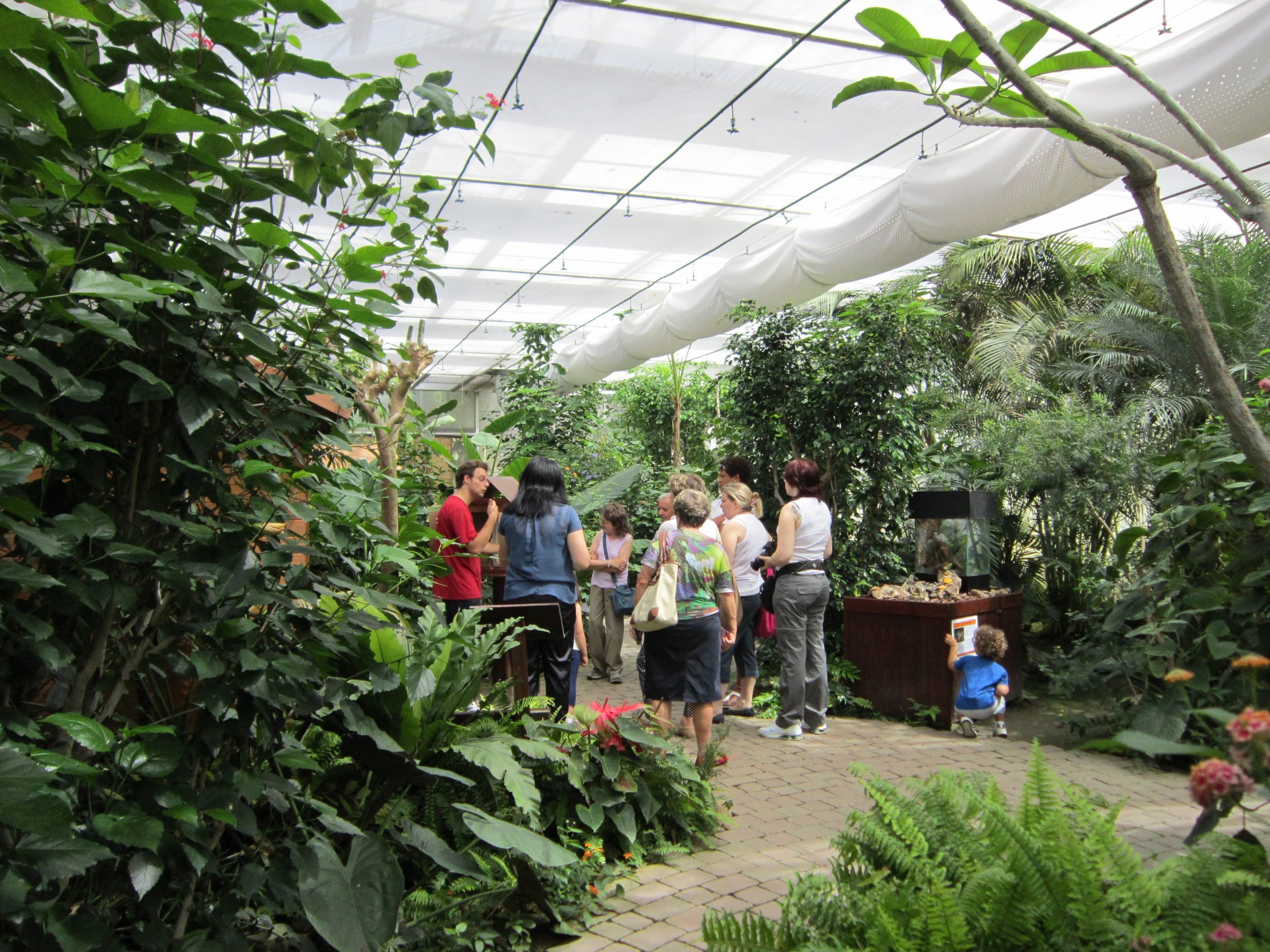 The Butterfly House in Milano Marittima is a biodiversity heaven that takes a little bit of the Tropics into Romagna: in this magical place, hundreds of tropical butterflies are free to fly in a 500 sqm glasshouse.
Here these magnificent creatures of the air can be observed at a close distance as they fly from flower to flower (temperatures and humidity rates are kept at optimal levels).
Additionally to the tropical house, the glasshouse called The Caterpillar has been built for local butterflies, and he interactive close encounter with nature and wildlife continues in The Insect House.
Tickets on: www.atlantide.net
EYE LOVE RIMINI GREAT WHEEL 
Where: Rimini (Ra)
Opening: from April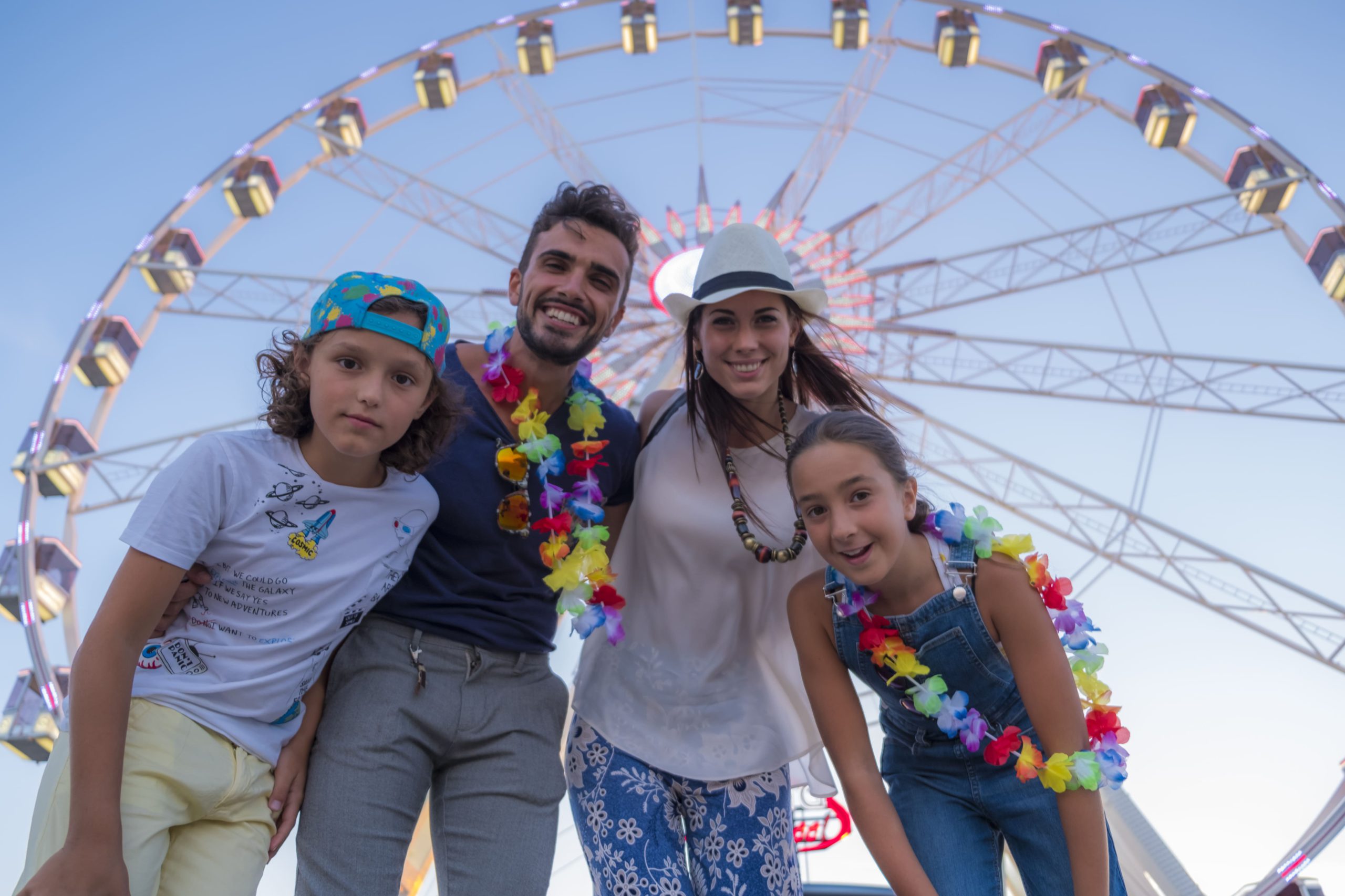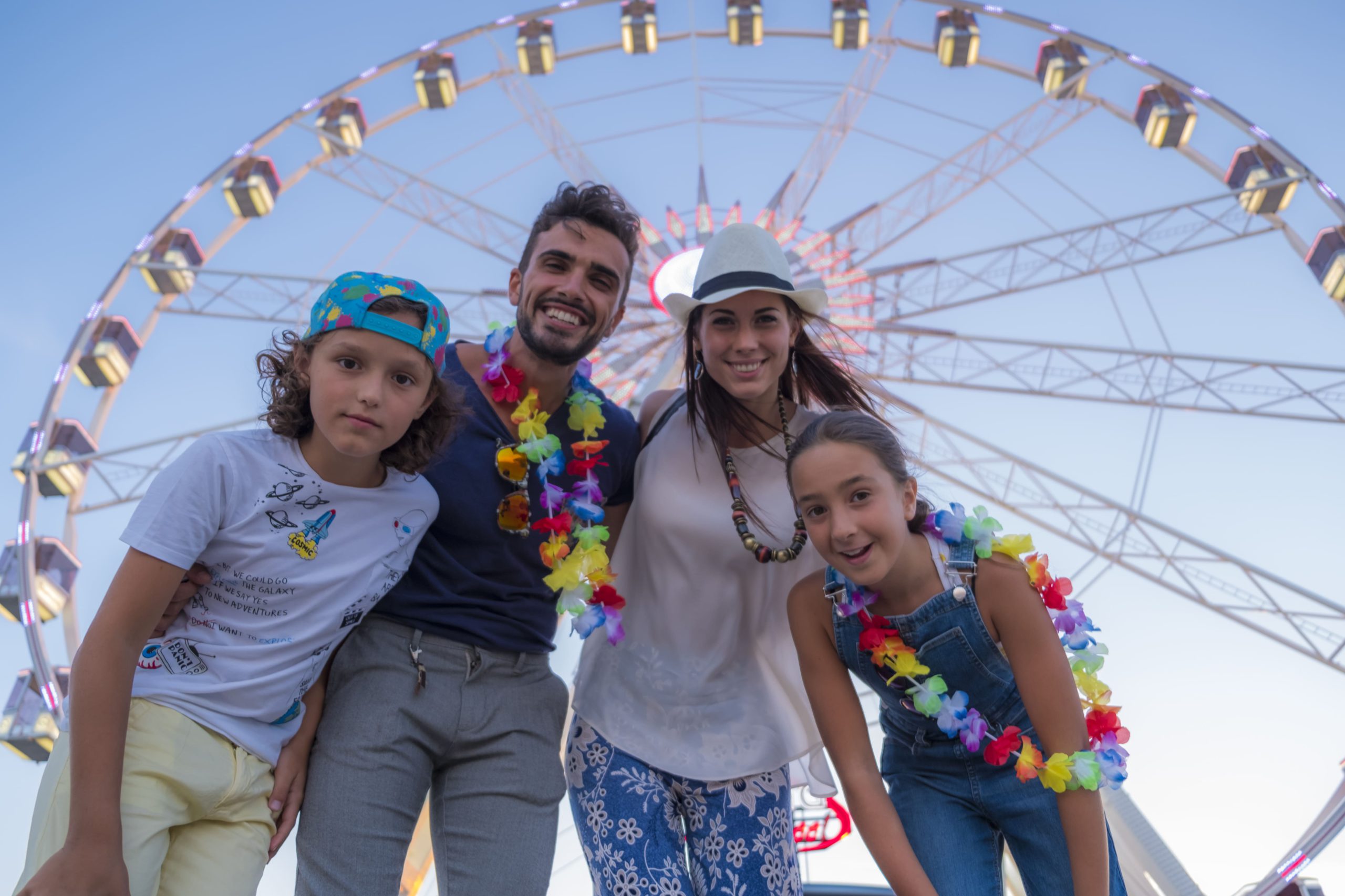 The Eye Love Rimini great wheel, like every year, returns to Piazzale Boscovich: see the horizon slowly expand below you as you take the soft, progressive 60-metre ride from the sea and into the sky.
From its top one can see the whole city of Rimini and beyond: the entire coast of Romagna from Cesenatico to Gabicce, the hillside, the Republic of San Marino and the Adriatic sea.
Wildlife Parks
ACQUARIO DI CATTOLICA 
Where: Cattolica (RN)
Opening: from 1st April 2023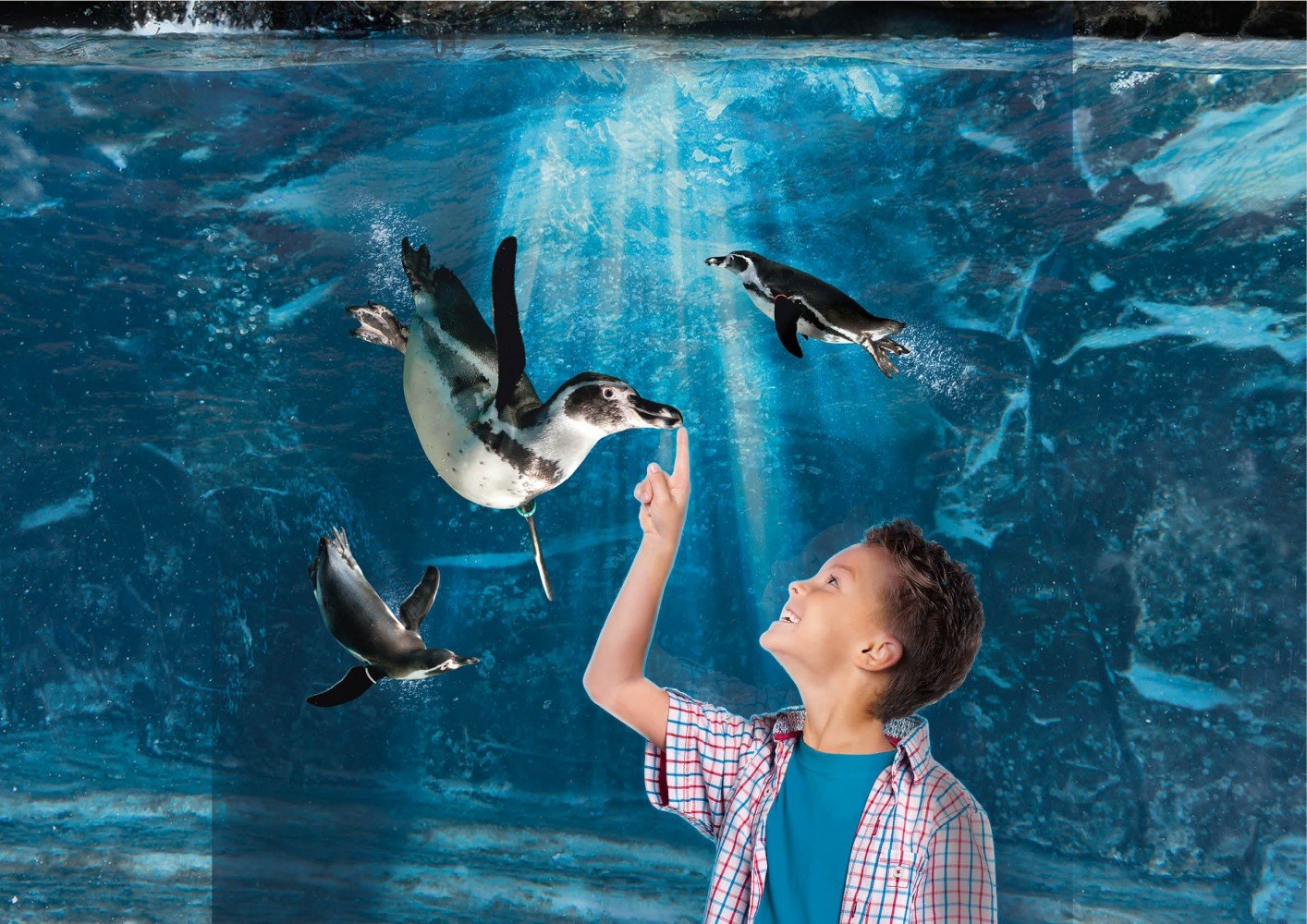 The Cattolica Aquarium brings together education and entertainment with the promotion of environmental awareness.
Here the sea world becomes a show with lots of learning-through-fun opportunities. Science and culture merge in a stimulating exhibition that leads the visitor across several themes and experiences, at the same time making a point for respecting animals, the sea and the environment in general.
A day at the biggest aquarium of the Adriatic coast is a trip around the underwater world, from the Mediterranean sea, through the Atlantic, Pacific and Indian oceans, to the breathtaking Red Sea coral reef.
Tickets on: www.acquariodicattolica.it
SAFARI RAVENNA
Where: Ravenna, Savio
Opening: from 5 March 2023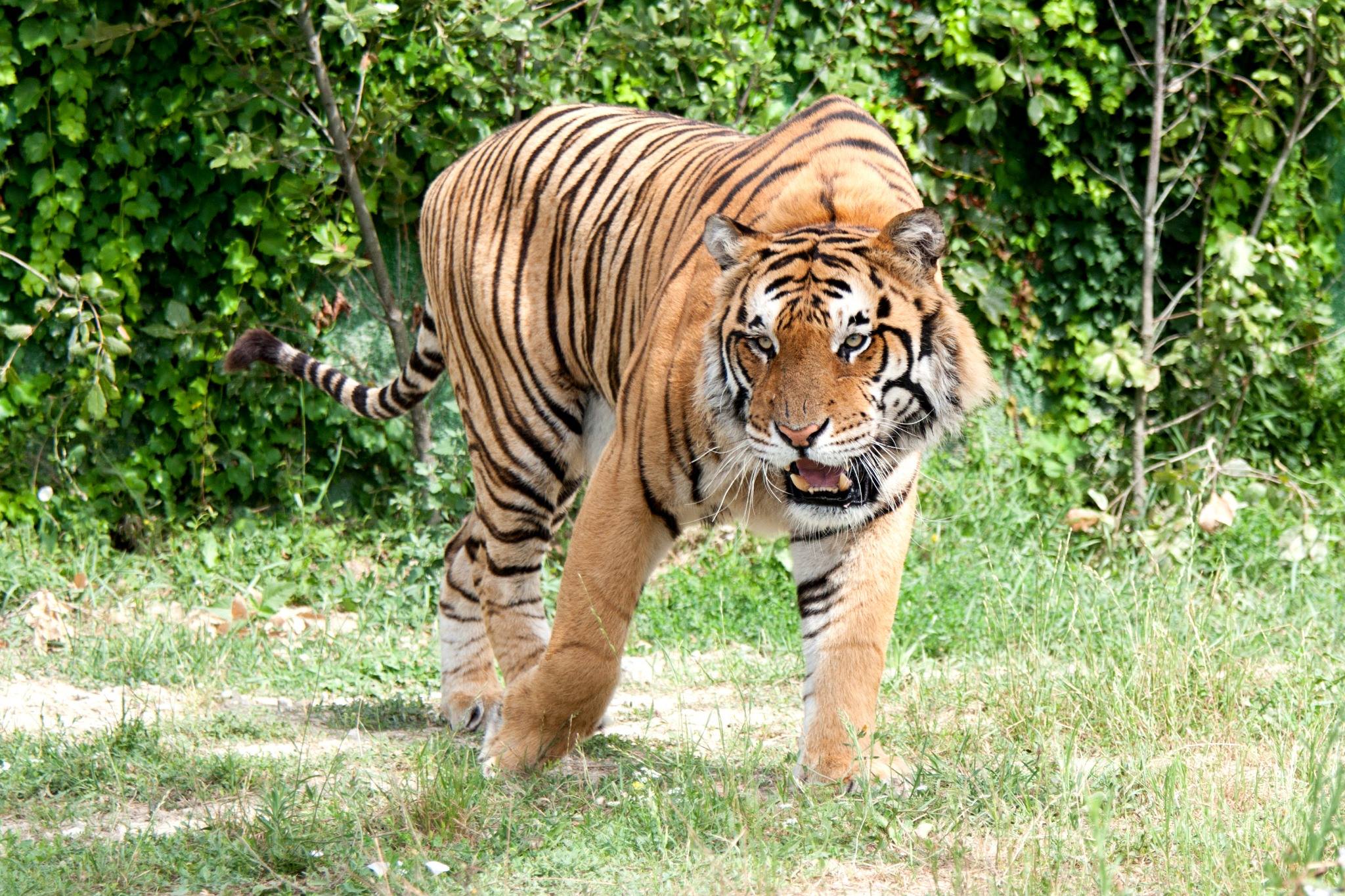 Safari Ravenna, close to Mirabilandia, is a wildlife park that allows you to see at close quarters and without any barrier about 700 animals of 100 different species, including wild animals which live in complete freedom.
The Park, the first one with a zero impact in Europe, is a meeting place between man, animals and the environment and it creates a constructive and exciting contact which generates knowledge.
Tickets on: www.safariravenna.it
OLTREMARE
Where: Riccione (RN)
Opening: from 1st April, 2023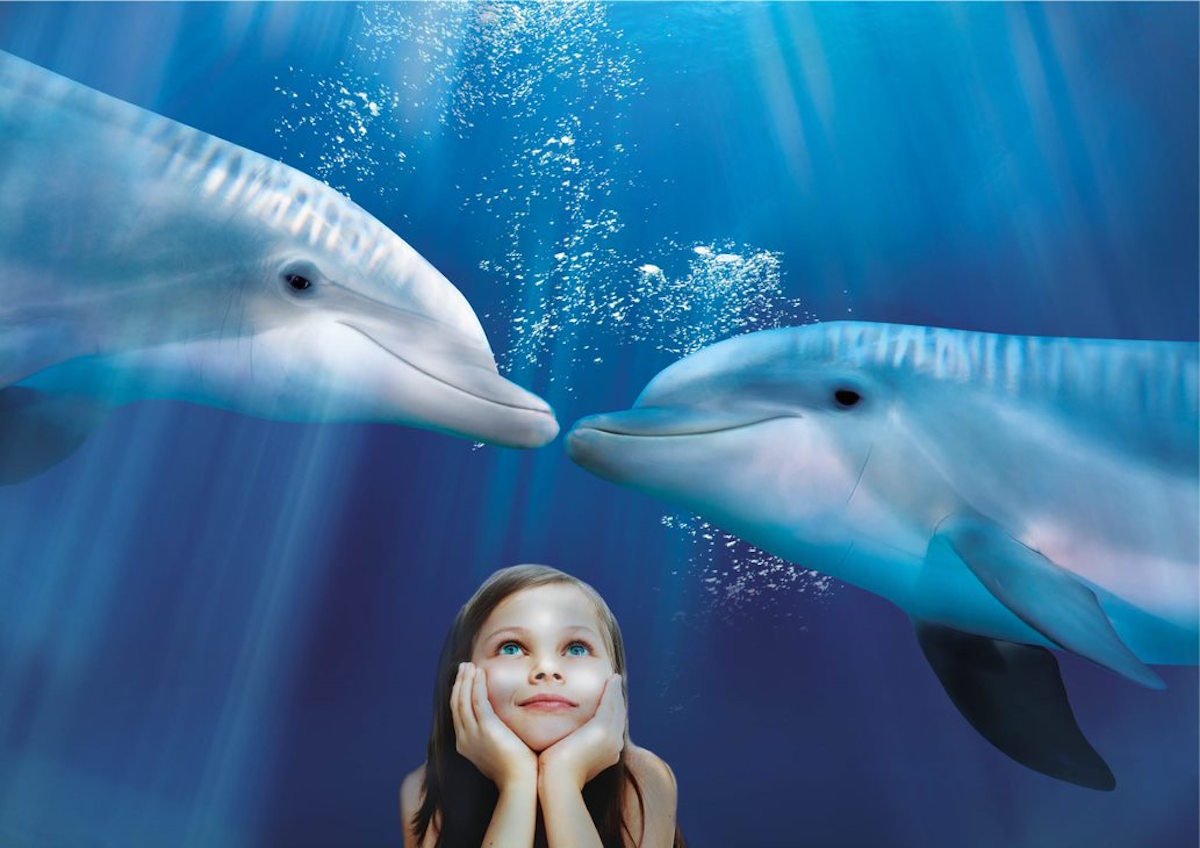 In Europe's famously most beautiful artificial lagoon, a faithful replica of a rocky inlet of the Adriatic sea containing 9 million litres of salty water, you can observe dolphins and interact with them.
The mission of Oltremare is to educate through fun: here knowledge is promoted through play, to bring the important message that animals need to be protected and respected.
Through its educational programme and adventure events, Oltremare offers information on a wide range of wildlife preservation projects and initiatives that don't only involve dolphins but encompass energy, nature as a whole and its four elements water, air, earth and fire.
You can also take a close look at birds of prey, farm animals and forest parrots, or explore the Darwin area, a special trail across a prehistoric forest that illustrates the history of evolution.
Tickets on: www.oltremare.org
Parks for the youngest
FIABILANDIA
Where: Rimini (RN)
Opening: from 5th March, 2023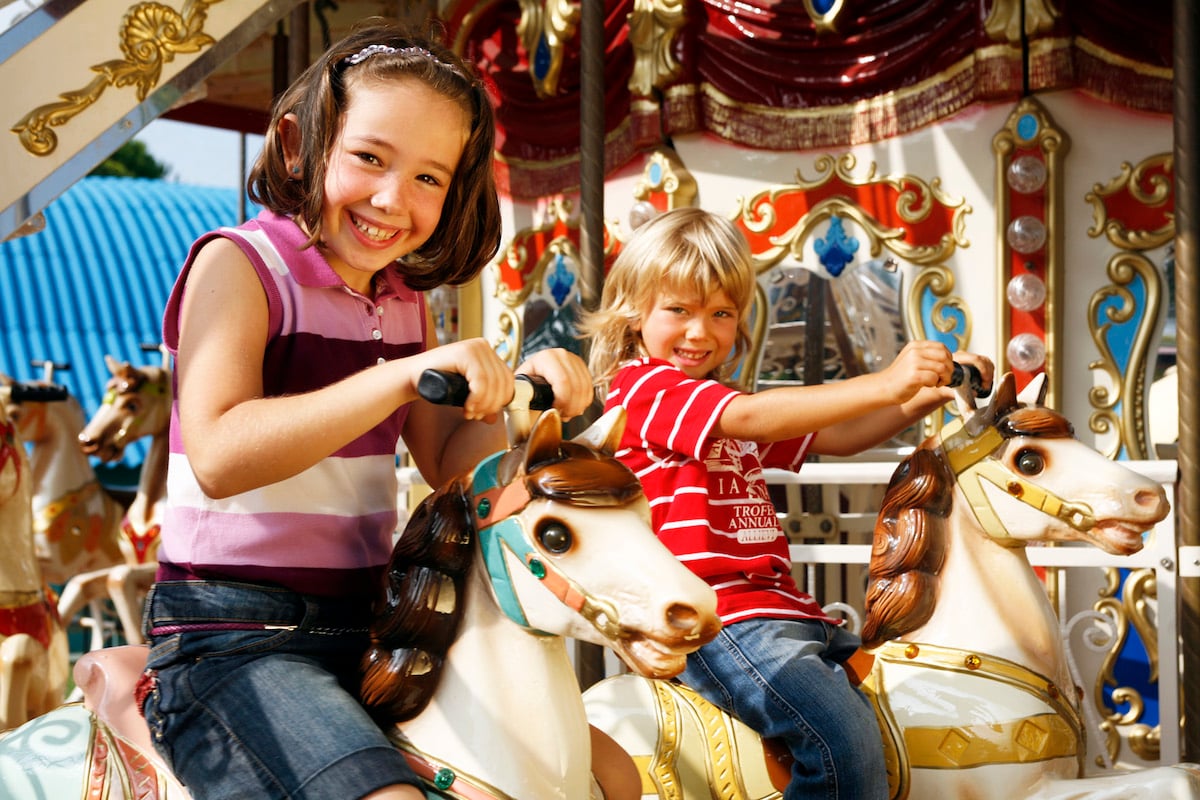 Fiabilandia is an unforgettable journey through nature, entertainment and magic!
This is the ideal place for families with children, with attractions set in 150,000 square metres of lush greenery and thrilling live shows, where fantasy world and real world combine to offer visitors a really special day out!
Tickets on: www.fiabilandia.it

Water Parks
AQUAFAN DI RICCIONE
Where: Riccione (RN)
Opening: from 1st June,  2023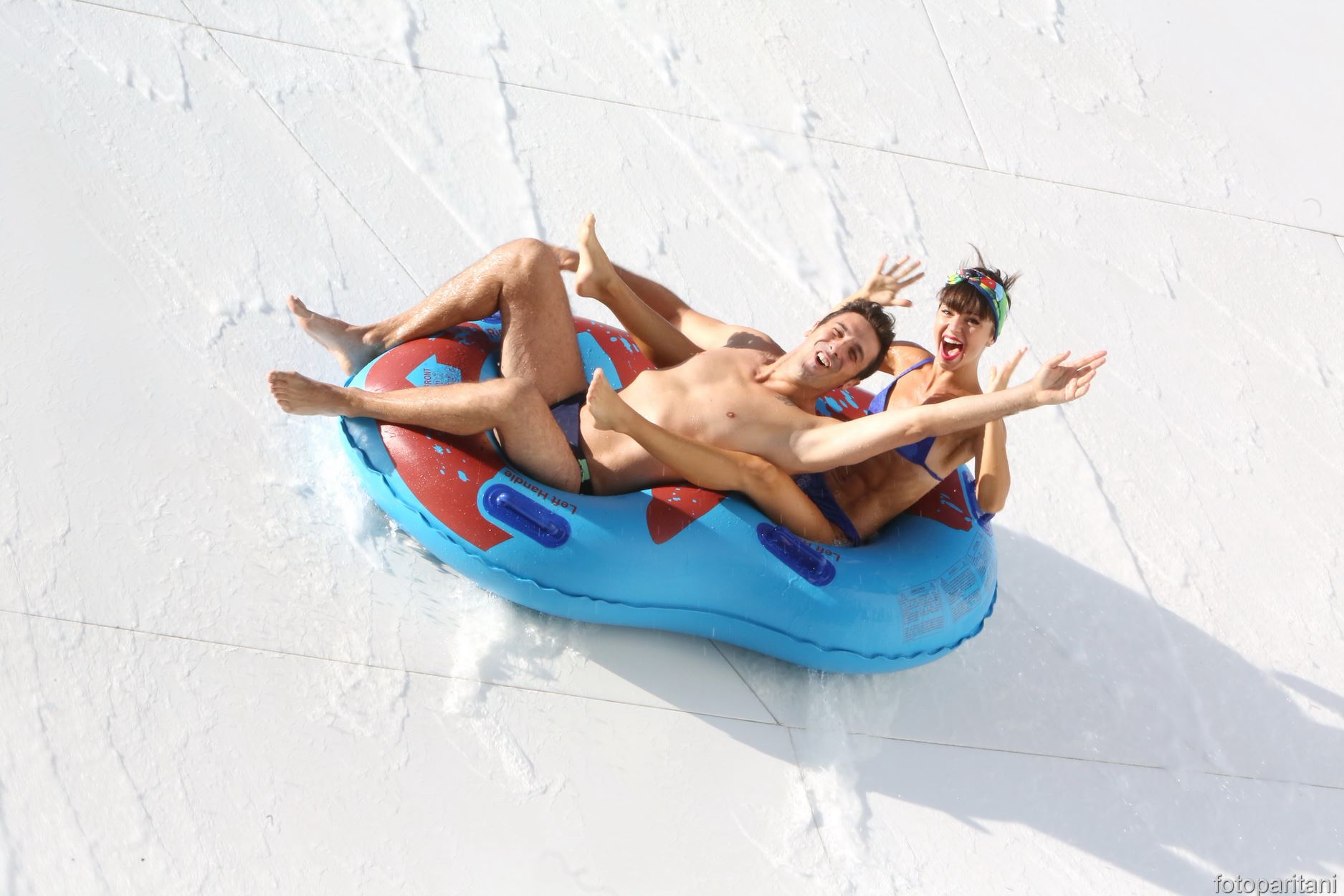 Established in 1987 on the hills around Riccione, Aquafan has good reason to be considered Europe's no. 1 water park. After 28 years, it is still one of the most popular destinations for those seeking unique emotions and fun.
In its 90,000 sqm area interspersed with green spots, you will find spectacular slides totalling over 3 kilometres, besides the vast wave pool, where ocean-sized waves are created by special machines that move 8,000 litres of water filtered with waste-proof technology.
A favourite with teenagers and young adults for its foam-parties and night events, Aquafan has also always devoted great attention to new families, with three areas specifically designed for kids.
Tickets on: www.aquafan.it
PARCO ACQUATICO ATLANTICA 
Where: Cesenatico (FC)
Opening: from June 2023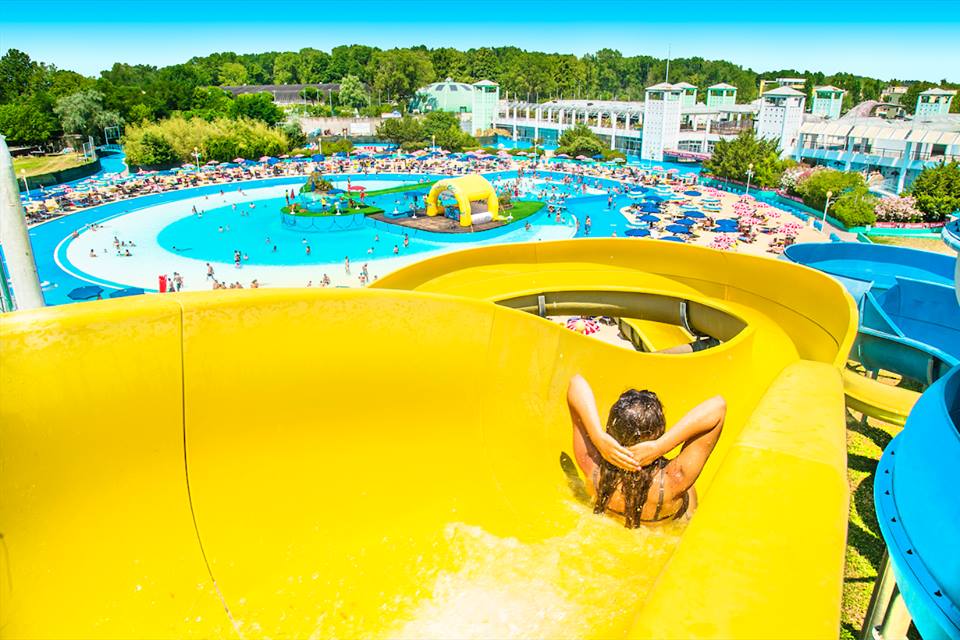 Plunge into emotions at Cesenatico's water park Atlantica, one of the most popular of the Romagna coast!
Established in 1988, in Atlantica you find slides totalling 1,000 metres specially designed for fun and bliss, regardless of age.
Swim and play in the large circular pool with three different kinds of waves, reach the atoll in its middle for a tropical ocean experience or ride coloured dinghies along a kilometre-long river that flows across a fantastic landscape.
And if you fancy more adrenalin, try the endless slides that come down from 15 metre tall towers at a 70% incline.
Tickets on: www.atlanticacesenatico.com
Author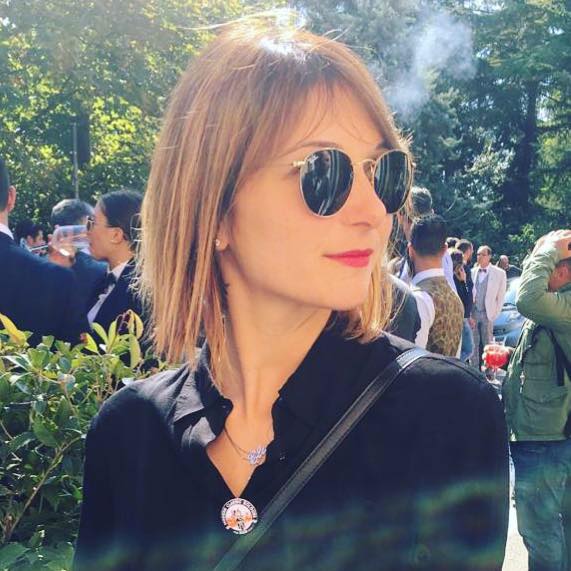 Social Media Manager for @inEmiliaRomagna and full-time mom.
You may also like