Spending a day outdoor with mom and dad, having the opportunity to observe nature closely and make new experiences, is a necessity, as well as a desire, for every child. However, it is not always easy for parents to know which itineraries are suitable for the whole family.
Here are some tips about excursions that can be done with children in the Apennines, to organize your walks in the green of Emilia-Romagna.
---
In the Tuscan-Emilian Apennines' Park the paths suitable for everyone are classified with the T (tourist): these are excursions that you can do within 4 hours of walking, with differences in height that don't exceed 500m, on well-marked paths. Among them there are:
Numerous walks along routes marked with T (tourist) are also present in the 100 Lakes Park, in the Park of Carrega Woods and in the Park of Roccamalatina Rocks, while the Historical Park of Mont Sole allows you to follow numerous educational itineraries.
In the Frignano Park you should not miss the panoramic path that from Passo della Croce Arcana reaches the Scaffaiolo Lake (with its Duca degli Abruzzi Refuge), along a quite flat but at altitude stretch of the GEA (the High Way of the Parks), which offers a magnificent view of the peaks of Abetone, Libro Aperto, Cimone and nearby Monte Spigolino.
In the Park of Casentino Forests there are 9 "Sentieri Natura" (Nature Trails), hiking itineraries of a few kilometers born as an invitation to observe and to the consciously use a protected area; each of them is developed around a particular theme: the geomorphological structure of the territory, the vegetation, the fauna, the history of the places and so on. Among them there are:
In the Park of Sasso Simone and Simoncello we find the floristic path of the "Costa dei Salti", a easy circular route that crosses woods and rural areas, and the Pietrarubbia route, a low difficulty circular path on ancient roads and mule tracks, between ancient villages and bizarre rock formations.
Among the associations that organize activities suitable for children in the region, and in particular in the Romagna area, there are the "Into the wild Family" walks of Romagna Trekking, the events of La tribù dei piedini verdi and the initiatives of the social cooperative Altlantide.
Author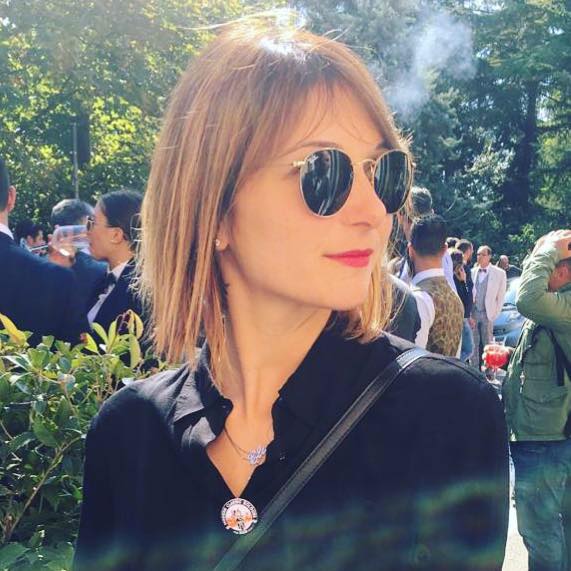 Social Media Manager for @inEmiliaRomagna and full-time mom.
You may also like