The taste of homemade pasta, the savour of cold cuts and the flavour of cheese… in Emilia Romagna, in that area that is also defined the Italian Food Valley, the cuisine reaches its peak, finding expressions in the delicious recipes and mouthwatering dishes of the tradition.
On one hand, the recipes have marked farming traits with a focus on the land and its products, on the livestock and the meat processing; on the other hand, the vicinity to the Adriatic Sea has always marked the diet of all those people who settled along the coast and in the nearby inland.
Today, we want to talk right about this culinary culture, telling you some recipes that arose from the sea. From the area of Comacchio up to the last strips of Romagna, there are as many traditional dishes as the variety of fish the Adriatic Sea offers to its fishers: it ranges from oily fish (anchovy, sardine, mackerel, etc.), which is a classic of the Mediterranean, to to the real local specialties such as the mussels of Marina di Ravenna or the eels of the Comacchio valleys.
If you go along the coast, you can try the typical fish stew with tomatoes, full-bodied and homemade, flavoured with vinegar and pepper; or you can gorge on the traditional grilled fish usually made of sards, pilchards, fish skewers or you can opt for fish prepared in a fine golden breading with garlic and parsley. Moreover, there are risottos, spaghetti with clams or little square-shaped pasta with cuttlefish, starters with mussels…
Everything, of course, is prepared following the best culinary maritime tradition.
In the end, they are "poor dishes", but even if they are not particularly refined, it doesn't mean that they are less tasty or with fewer surprises – even for the most demanding palates.
Brodetto, fish soup
Needless to say: there are many versions of this very old recipe. Every area has its own little secrets, according to the fish type and the year season.
Ingredients
2 kg mixed fresh fish (choose among rockfish, tub gurnards, European congers, "canocchia" or "pacchero", small European squids, anglers, cuttlefish, scampi, crabs, mussels and clams)
1 cup of Extra Virgin Olive Oil
1 cup of white wine vinegar
1/2 onion, 4 cloves garlic, parsley, salt and pepper
Directions
Take a large low bottomed-pot (better if made of clay). Brown for a couple of minutes the finely chopped garlic and onion mix, to which you will add the minced parsley, small European squids and cuttlefish cut into stripes. Mix everything from time to time until you obtain juice. Add vinegar, a pinch of salt and pepper.
Put on the top the fish (everything has to be well washed and cleaned) and place on the bottom the fish with longer cooking times, add later the smallest and most delicate ones. Wet with white wine and cook moderately for another 20 minutes, add then the clams, mussels and mantis shrimps.
After about 40 minutes, it should be cooked. Serve the "brodetto" with slices of toasted bread and a good glass of wine, preferably Trebbiano di Romagna.
Risotto with clams
Little and tasty, the clams (in Italy also called "Pavarazze" or "Poveracce" beyond their common name "Vongole") can be found along the Adriatic coast all year round. Despite they were once considered "poor food", today, this mollusc has been re-discovered and you may find it in many traditional dishes, from side dishes to main dishes or together with other fish.
Ingredients for 6 persons
2 kg clams
500 g Carnaroli rice
Some cherry tomatoes or slices of fresh tomatoes
Extra Virgin Olive Oil
1 small glass of dry white wine
2-3 garlic cloves
As much Parsley and pepper as required
Directions
Purge the clams for some hours, covering them with a salt water solution of 1/3 cup salt to 1 gallon of water, better if you keep them in the solution for an entire night. Wash them several times under running water and drain them.
Take a pan and cook the clams over low heat with a bit of water, this will help the clams to open. Now shuck the clams and strain the clams liquor to remove the sand.
Meanwhile, in a casserole, brown two or three garlic cloves, some cherry tomatoes or tomato slices (might be fresh or not) and add the shucked clams and 500 g rice. Wait until the rice is shiny – almost transparent and at that point simmer it with the wine until reduced.
Mix them and pour the clams liquor. Then, from time to time, pour some hot salt water until perfect cooking is reached. Before turning off the flame, add the clams. Before serving the dish, add some fresh minced parsley and pair it with a glass of the Romagna white wine Pagadebit.
Marinated European sprat
The European sprat is an oily fish that looks like anchovy or sard, but sweeter. It is particularly tasty with oil and vinegar. Here, you will find an easy recipe, different from the classical ones with anchovies.
Ingredients for 4 persons
500 g of European sprat (sard)
1/2 cups white wine vinegar
2 teaspoon flour
1 garlic clove and 1 teaspoon of Extra Virgin Olive Oil
As much salt and pepper as required
Directions
Heat the saucepan, flour the sprat and cook it. Once cooked, season it with oil, salt, pepper, hot vinegar and minced garlic. Let it stand for one night before eating.
Eel stew
The eel is a sweet water fish whether you love it or hate it. Maybe for how it looks or for its fat meat, in Emilia Romagna, it has always been fished and RAISED in the valleys and canals of Comacchio. Eels is served in many different ways, but the most typical recipe is the marinated eel, which features also in the old historic book "Manifattura dei Marinati" (The Pickling Factory).
Ingredients
500 g eels
onion, parsley, salt, pepper, Extra Virgin Olive Oil, tomato sauce
Preparation
Wash and clean the eels and cut it in slices of about 2.5 in. each. Mince the onion and the garlic cloves and brown them in a little oil. Now, add the eel slices with a pinch of salt and pepper and make them cook some minutes. Add tomato sauce and 1/2 cup water. Cook everything over low heat. Serve the eels with an exquisite glass of Fortana.
Author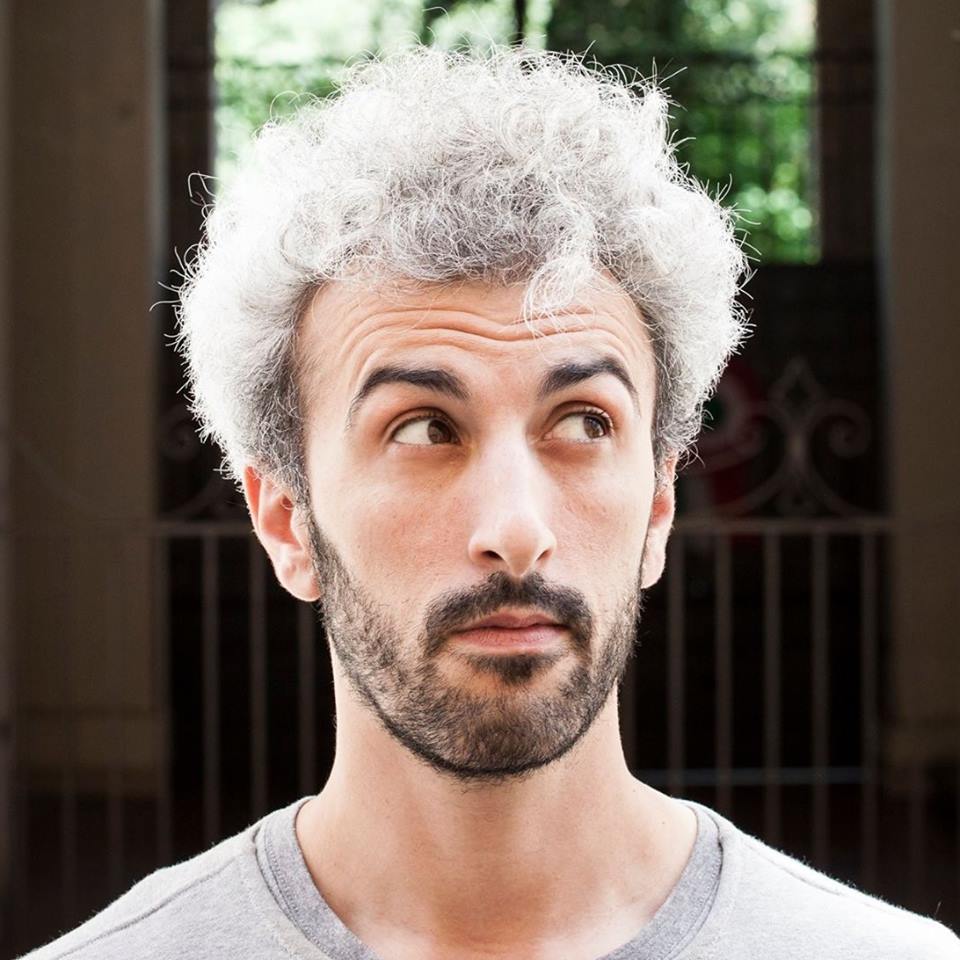 Davide Marino was born archaeologist but ended up doing other things. Rational – but not methodic, slow – but passionate. A young enthusiast with grey hair
You may also like