If there is one single thing we agree on in entire Italy is, in Romagna you eat great!
The key of the culinary happiness is not in elaborated plates or refined recipes, but in a very straightforward word: Simplicity. Great products rigorously made in Romagna, local recipes and a combination of flavours and tastes that are able to give you a sense of safety, a feeling of home.
For this, and a thousand other reasons, which I am not going to describe in detail, here's a list of the top 5 foods you can't absolutely miss if you're coming to Romagna on holiday.
Piadina Romagnola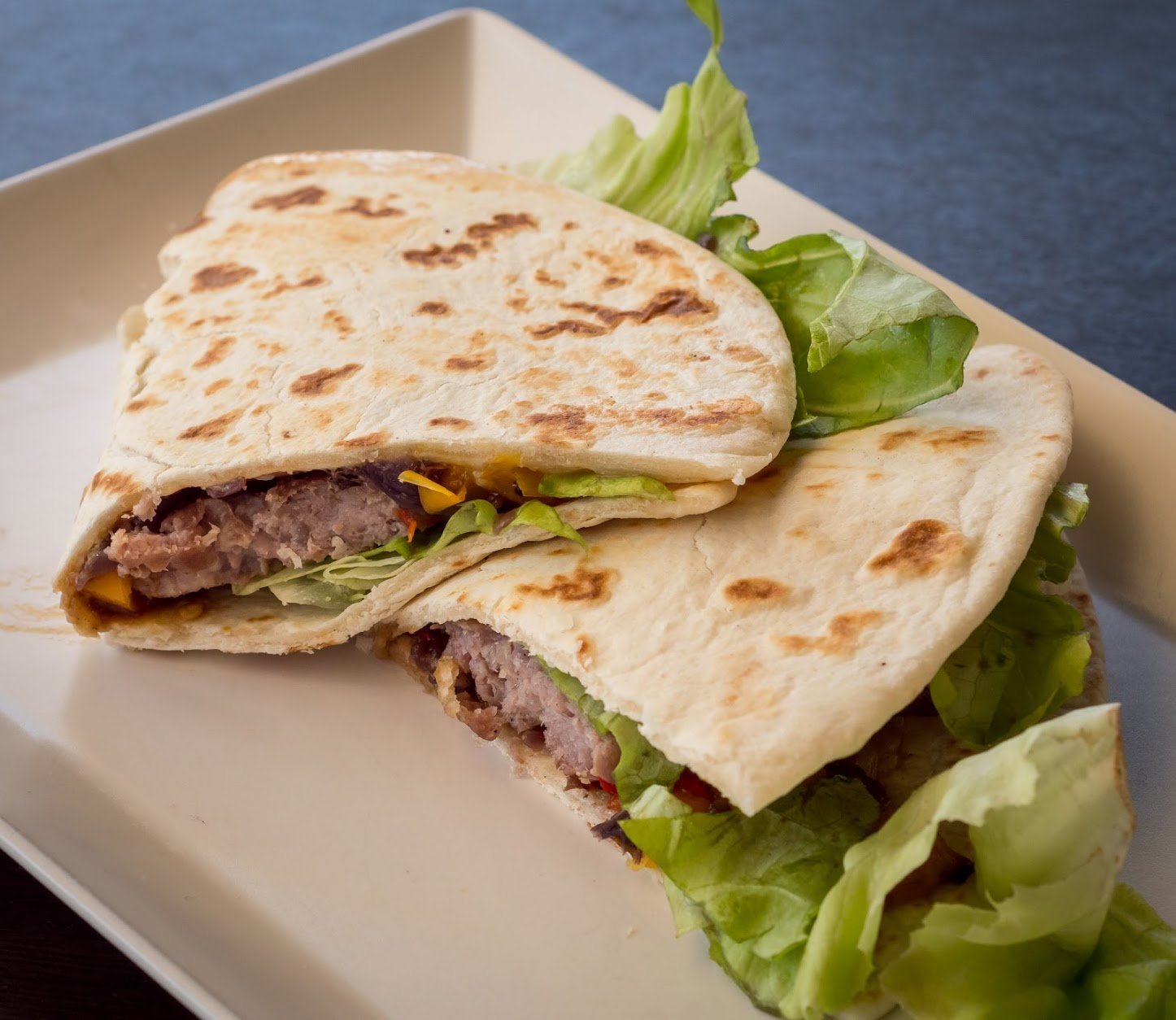 Piadina needs no introduction and everywhere you go everyone knows its name and infinite goodness.
For those of you who are not familiar with it, all you need to know is that it's the king of flatbread and the king of street food in Romagna.
Depending on where you decide to spend your holiday, you will hear its name pronounciated in different ways according to the dialect variations – Pieda, piè, piada, pij, pida, piadèna, piadina.
There is also a halo of mystery around its origins, nobody knows where and when it was created, but it's part of the culture of Romagna and no one can resist it.
The ingredients are few and belong to the "poor" kitchen: flour, lard, salt, water or milk. Its thickness depends on the area where it is produced: thicker in Ravenna, thinner moving southwards to Riccione.
Round in shape, you cut it into slices and put it in a basket at the centre of the table, and then let you instinct and fantasy guide with the filling. Cheese, herbs, vegetables, charcuterie or Nutella: everything fits into a great piadina.
Meat sauce Tagliatelle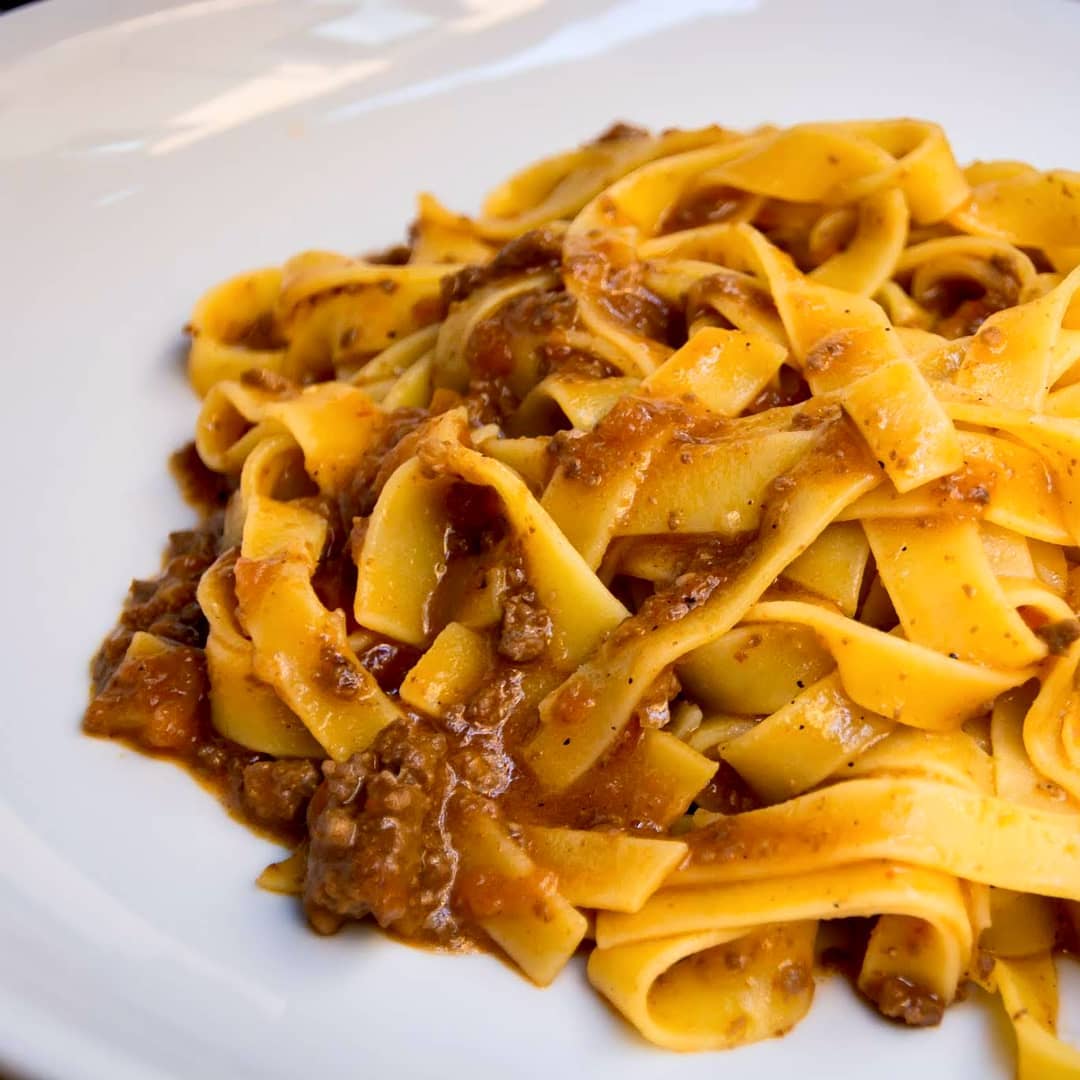 Tagliatelle is the most renowned dish of the Emilia-Romagna cuisine.
Its preparation is really basic but the results are extraordinary: for the pasta flour and egg, for the filling pork, beef, sausage, tomato, carrots, celery, onion, extra virgin olive oil, white wine, salt and pepper.
My dear friend Paolo says that the world would be an ugly place to live without tagliatelle. Of course, the hyperbole is exaggerated, but it gives a good idea of what this homemade pasta represents for a true local like him.
One tagliatella may lead to another, and when the plate is empty, you clean it up using piadina to sponge up the sauce. A piece of advice: always match tagliatelle with a generous glass of Sangiovese DOC red wine.
Pinzimonio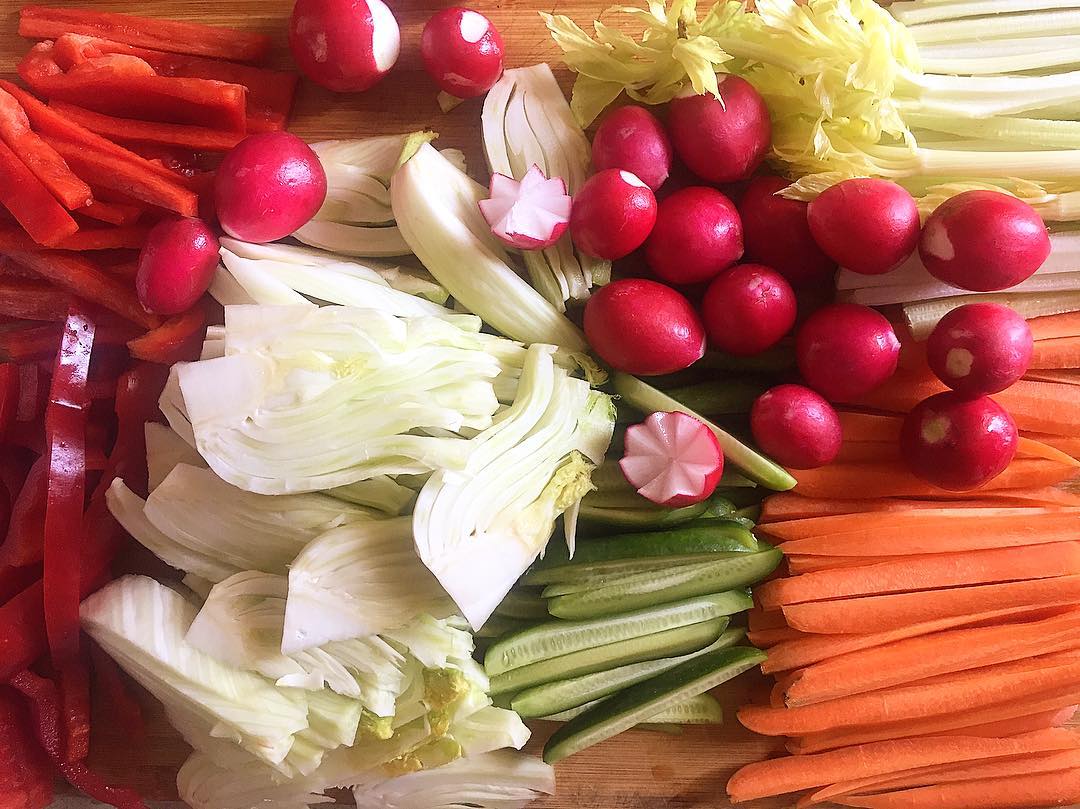 Pinzimonio is not a typical dish of Romagna, but it's rare not to find it on a table with capital T.
Raw fennels, radishes, carrot, celery: raw vegetables dipped in an oil sauce and this is it. This custom allegedly dates back to the Renaissance and despite the many variations the classic one is still on top – olive oil, salt and pepper.
For vegetarians, and not only!
Fish Skewer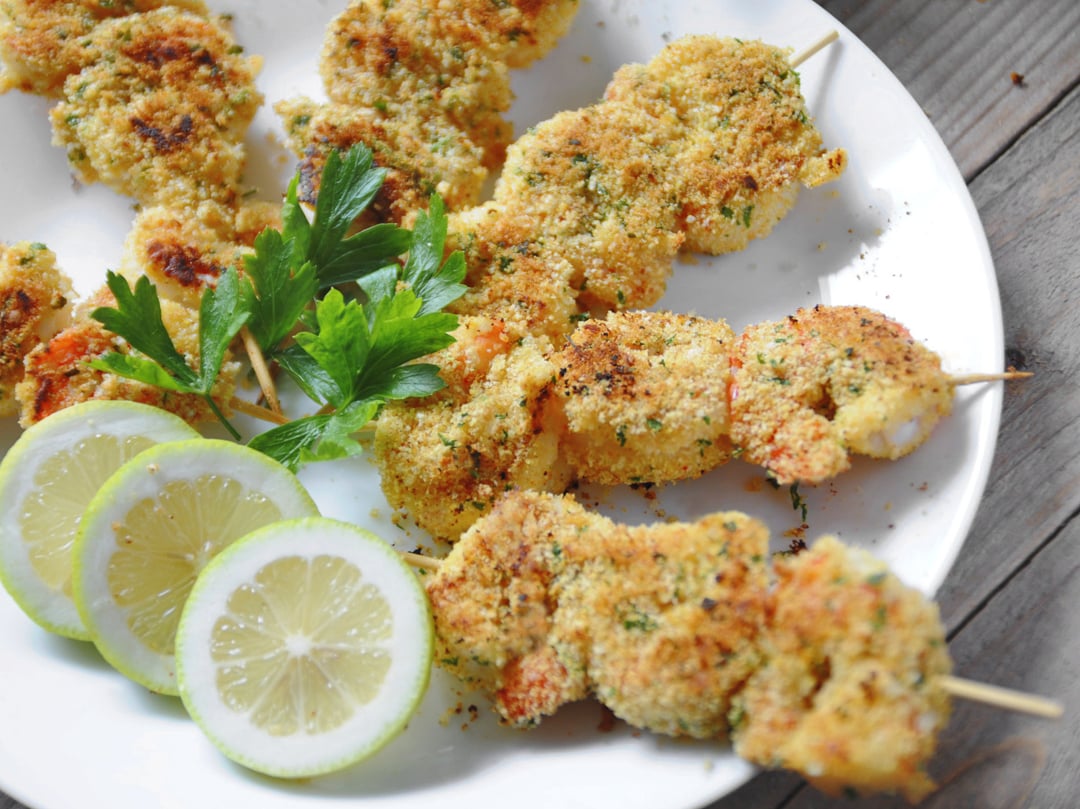 I'm fully aware that fish skewers are not an exclusive plate of Romagna, but when my Milanese friends visit me it's the second thing they ask for (after piadina).
Wherever you go, from the Lidi Estensi (Ferrara) to the beach resort of Riccione, small stands on the beachfront are serving fish skewers take-away: king prawns, squids, breadcrumbs, parsley, garlic and oil and there you have the perfect dish.
Saraghina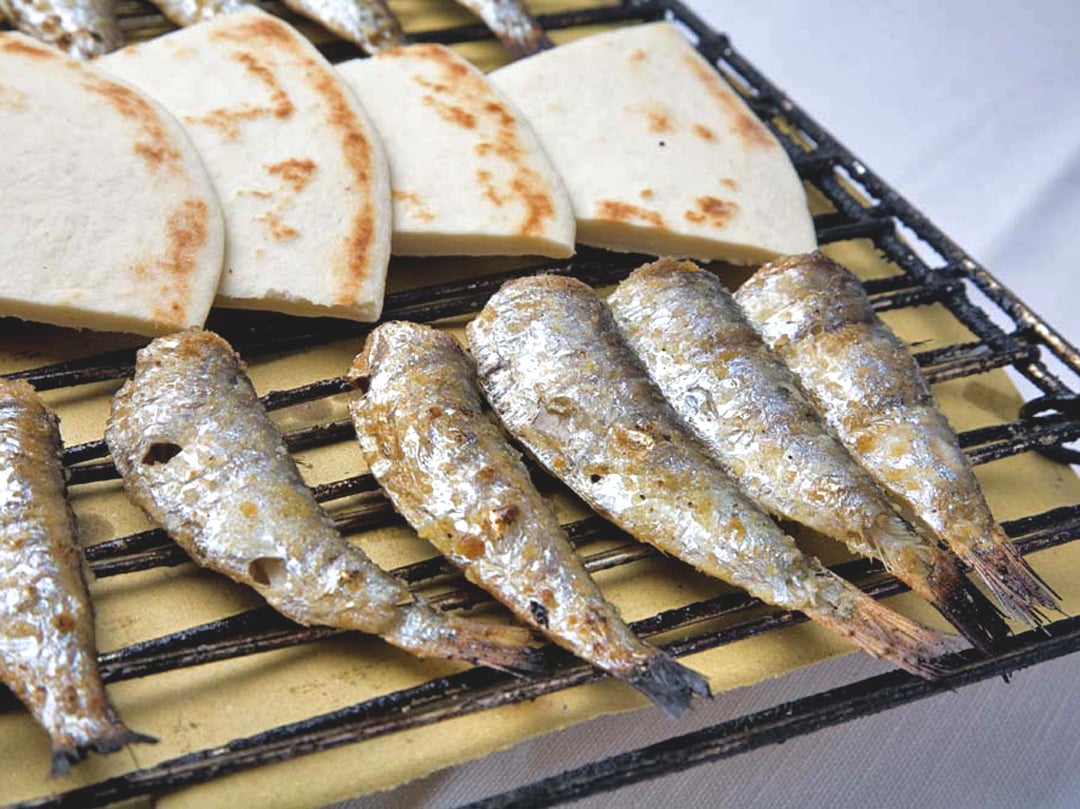 It's not a sardine, it's not an anchovy, it's just a saraghina (in dialect: saraghen).
This type of oily fish that is eligible for the crown of symbols of Romagna, so much so that even Federico Fellini named one of the main characters in his film "8½" after it.
It's perfect on croutons for fancy aperitifs or delicious appetizers, it completes the sauce for pasta as main dish, but the reign of the saraghina is the grill.
Clean it and season it with salt, pepper, olive oil and roast it on breacrumbs, let it grill for 5 minutes and then serve it hot to your guests: the meal of they life.
Author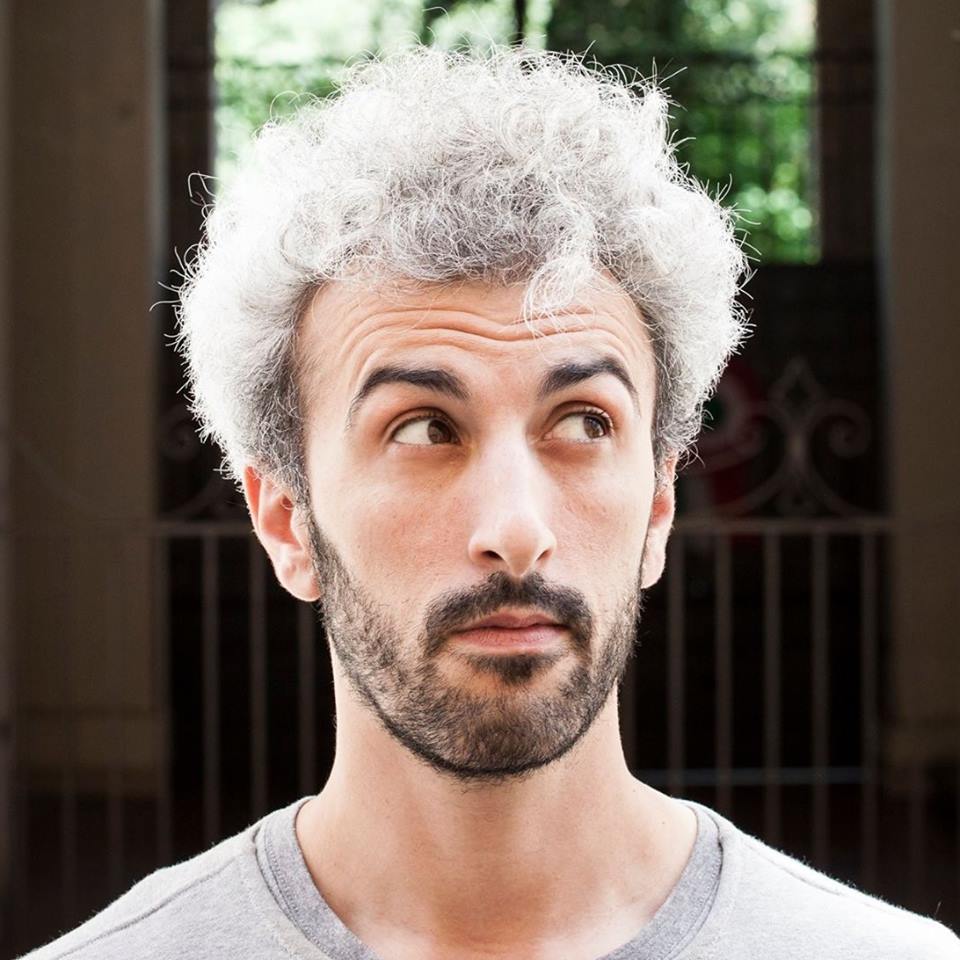 Davide Marino was born archaeologist but ended up doing other things. Rational – but not methodic, slow – but passionate. A young enthusiast with grey hair
You may also like