Every year, thousands of tourists flood in RIMINI, on the beaches or in the valleys of the rivers Conca and Marecchia, searching for the historical and artistic charm of its little villages. After a trip through the hilly areas, a swim into the sea or an evening spent in one of the many clubs to enjoy the 'movida romagnola' – this is how amusement and parties are defined along the coasts of Romagna – there is nothing better than sit at a table and taste the most famous local dishes.
The territory of Rimini is marked by the sea and it can boast a rich culinary tradition that is able to use the genuine products of its land. It is a food mosaic made by simple dishes rooting in an ancient farm and sea tradition that is still alive and safeguarded.
Piadina of Romagna
Our travel inside the food tradition of Rimini starts from the undisputed star and the most classical food and drink speciality of Romagna, from the sea up to the hills: piadina. There are different names to call it and different ways to prepare it: in Rimini, for example, it is thinner than in other cities like Forlì or Ravenna.
Fragrant and genuine, only a few elements are needed to prepare it: flour, salt, water, and lard. To best taste it, it should be prepared and then cooked and eaten immediately. The best way to enjoy fully this food experience is to eat piadina with Squacquerone di Romagna PDO cheese, a fresh creamy local spreadable cheese, or with cold cuts (we recommend you to choose Mora cold cuts, which are made from the meat of a local dark little pig).
Handmade pasta
After Piadina, one of the indisputed strongholds of the region, and as a consequence also of Rimini, is the wide and unique variety of first dishes that are celebrated all over the world: there are tagliatelle, strozzapreti, cappelletti, maltagliati, lasagne, and passatelli, which, depending on the area, the recipe and the tradition, are served with delicious meat, fish or vegetable sauces (vegetable sauces may be made with bladder campion or beans) or are boiled in stock.
Cappelletti deserve a more detailed explanation though: they have been served on the tables of Romagna since 1800, in particular during holidays like Christmas. It is a pasta filled with three or four types of cheese, eggs, and spices. Especially in the area of Rimini, over the last centuries, it has been introduced also a filling made with meat, even of three kinds (pork, veal, and capon).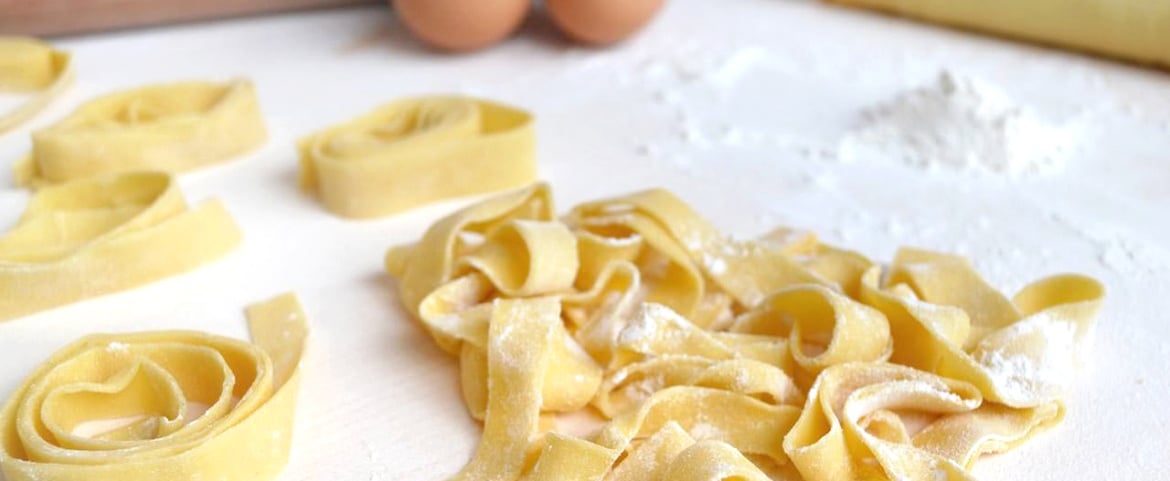 Porchetta rabbit
You can find it on the menus of almost every restaurant of the Riminese inland, especially if you go in Valmarecchia, and you will find it also from Santarcangelo up to Pennabilli. It is garnished with minced lard, salt, pepper, garlic, pork belly and fennel. It is usually cooked following the recipe of 'porchetta', but there are also other ways, like cooking it in a casserole or simmered with Sangiovese Superiore DOC red wine.
Brodetto (Bouillabaisse)
It is a dish of ancient tradition: it was invented in order to use all the catch that was difficult to sell because of the low-quality of fish or its small dimensions. Beyond the ingredients, cooking techniques and times that may vary depending on the area, the secret is one and one only: the freshness of fish, and fresh fish is never missing in Rimini and along all the Riviera, the coastline of Romagna.
Seafood grill
Just a light olive oil breadcrumb coating, salt and a pinch of parsley and you will have a perfect 'grigliata', which is a typical second course consisting of grilled fish. It is, without any doubts, one of the most served and appreciated dishes in the restaurants of the coast of Rimini all year round.
In a perfect grigliata there has to be local fresh fish, there should always be at least a sole or a brill, a cod, an orata, a monkfish and some mullets flavoured with rosemary. Not to forget the classical saraghina skewer or the more traditional shrimp and calamaretti skewer accompanied with some drops of extra virgin olive oil Colline di Romagna DOP.
White truffle from Sant'agata Feltria
This exquisite earth product in Sant'Agata Feltria, a village in the valley of the river Marecchia, is celebrated every year on every Sunday of October: there is a festival dedicated to white truffle, and it is one of the most important ones at national level. It is a unique occasion to taste the high-quality dishes and be overwhelmed by their intoxicating aromas.
Talamello fossa cheese
Legend has it that this cheese appeared for the first time during the 15th century. The name of this cheese dates back to the Middle Ages and derives from the fact it ripened in underground caves (the Italian name 'fossa' means in fact pit, grave, hole) right in the village of Talamello that lies behind Rimini. It is excellent to eat it all alone, but it is very tasty if shred or sautè with pasta and gnocchi. If you like to eat slices of it, try it with a fig preserve or honey. It is produced in the Province of Forlì/Cesena, in Sogliano and in the areas of the river Rubicone.
Bustrengo
Bustrengo is a typical dessert of the Romagna inland; poor and simple, it is married with the tradition and stems from the old use to recover leftover bread. The ingredients are partially unknown (honey, pine nuts, cacao are used for sure) and the recipe is jealously kept secret by each family. In this way, everyone is free to have his own bustrengo recipe.
Ciambella Romagnola
The ciambella is a very famous dessert – it is a sort of bundt cake, but in Romagna and Rimini ciambella is not round-shaped and it has not the typical hole you would expect at its centre. It is made with sugar, flour, zest, milk and butter. You can find it stretched flat and ready to be cut into small slices. It is served for breakfast or even after the meals with a good glass of typical new wine like Albana dolce or Cagnina.
Author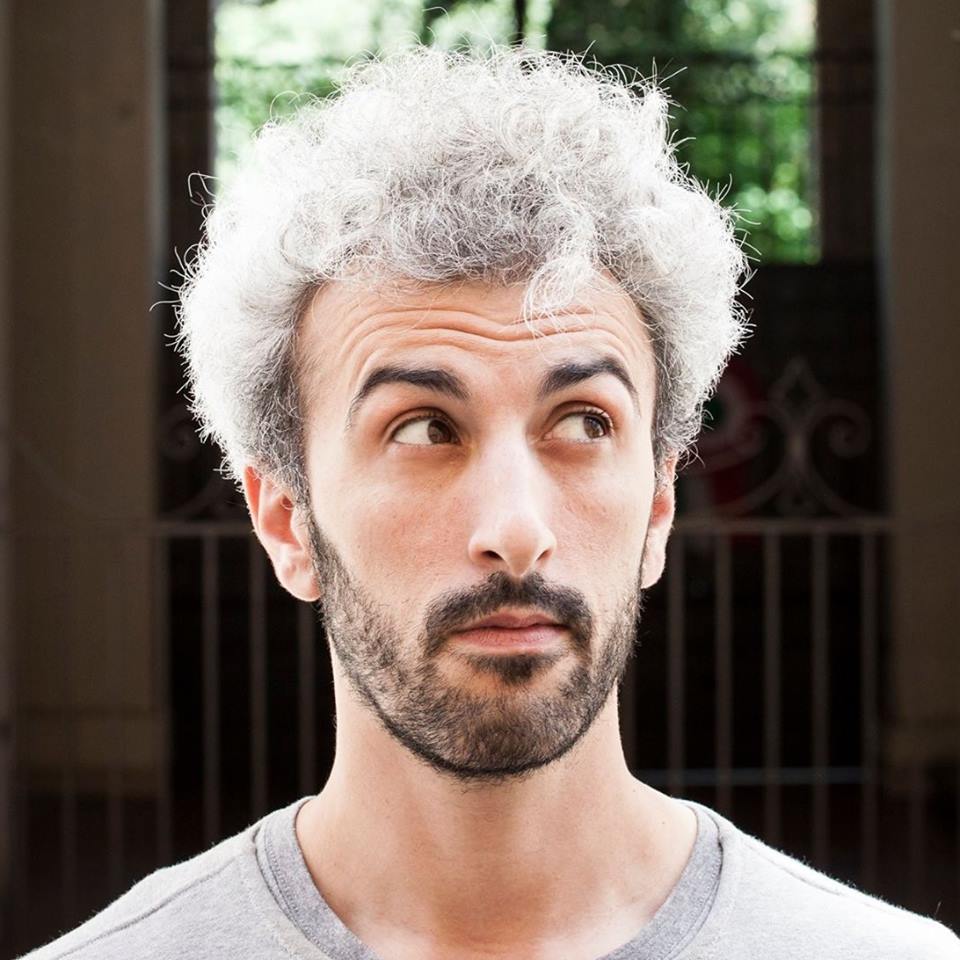 Davide Marino was born archaeologist but ended up doing other things. Rational – but not methodic, slow – but passionate. A young enthusiast with grey hair
You may also like