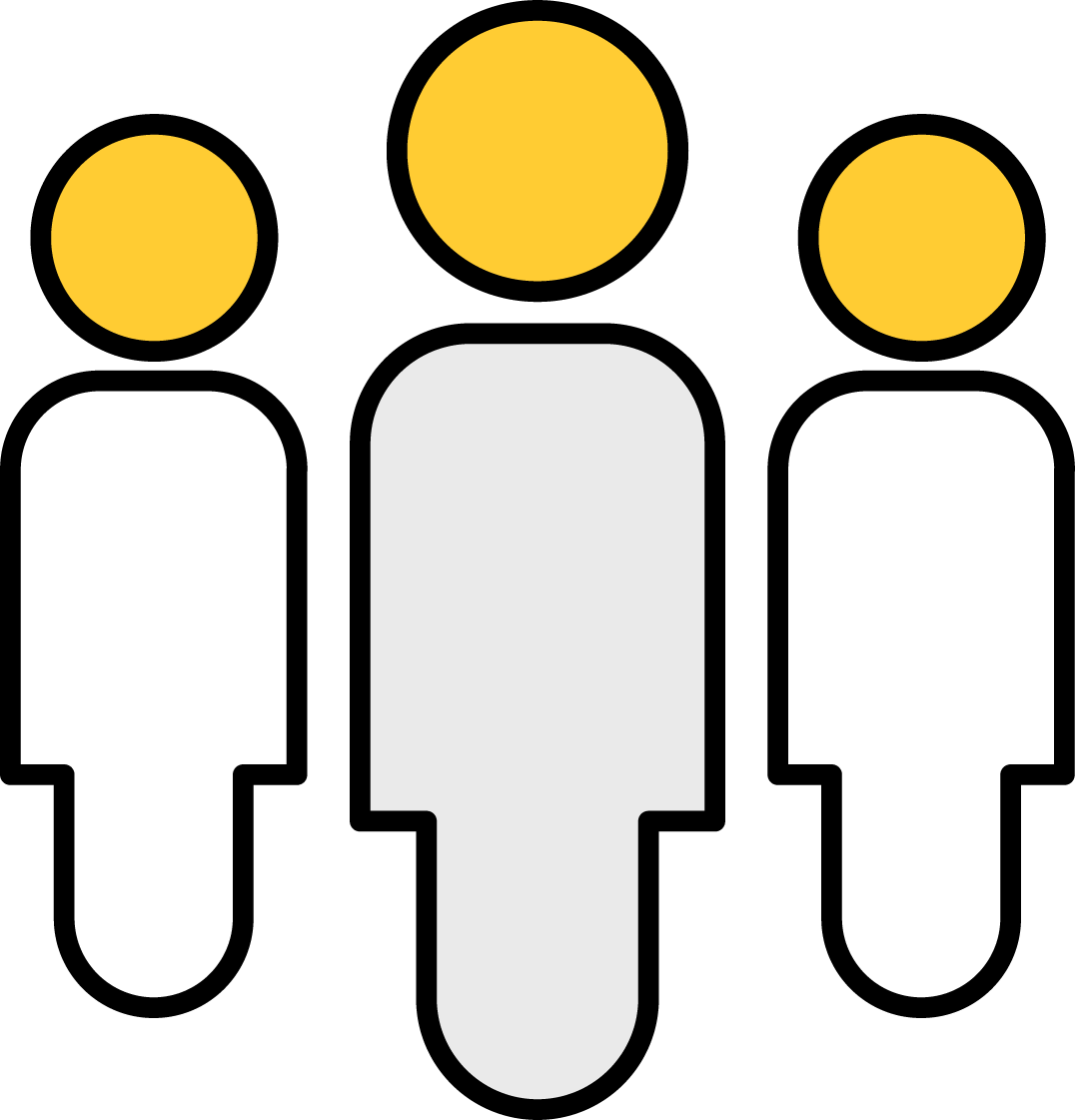 Longer days, warm temperatures and the sun's rays filtering through the branches of the trees. Summer means living in contact with nature, and there is no better way to celebrate it than by taking a nice walk in the green in search of some refreshment.
If these words have awakened positive feelings in you, then you really need a trip to the waterfalls in Emilia-Romagna! The sound of water flowing down rock walls and plunging into natural pools or a stream will undoubtedly fill you with relaxation and joy.
Here is a list of some of the most beautiful waterfalls in the Emilia-Romagna Apennines that you may want to visit this summer. And if that's not enough for you, take a look at the second article we dedicated to the subject.
We remind you that bathing in many of these waterfalls is forbidden because they could be dangerous. We suggest using common sense and always respecting local regulations.
CASCATE DEL PERINO (Piacenza)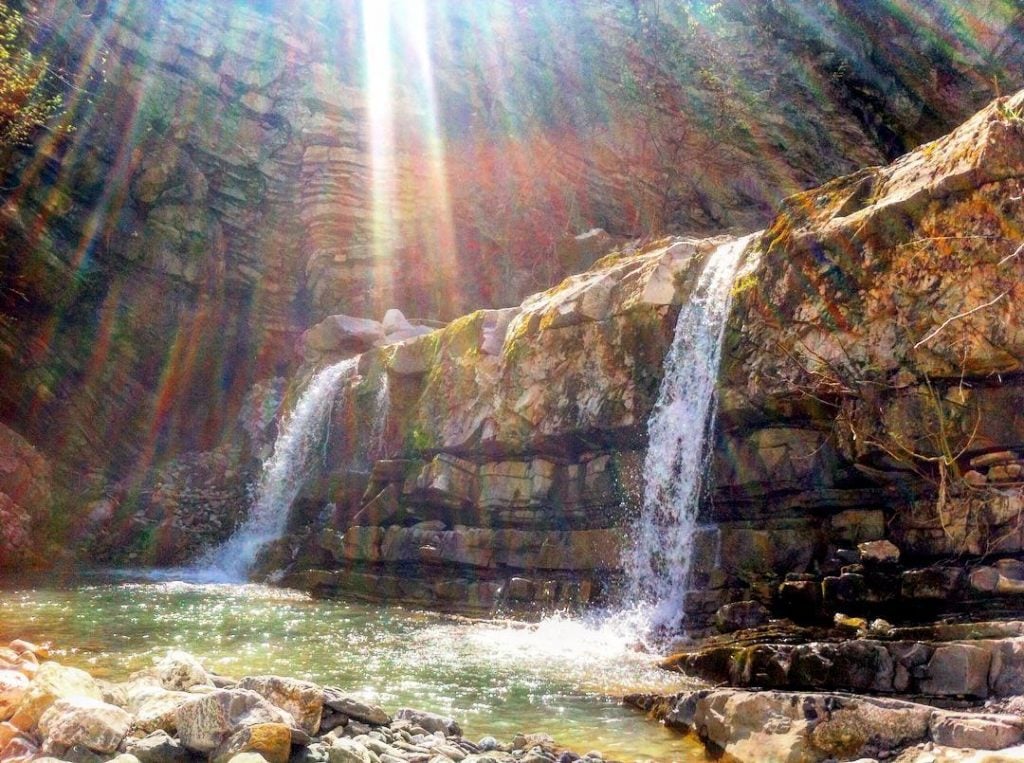 Cascate del Perino waterfalls, near Mulino di Riè, are fomed by a series of falls varying in height from 3 to 5 metres.
Unfolding one after the other, they can be reached via an easy two-and-a-half hour hike from the Church of San Lorenzo in Calenzano (hamlet ofBettola, Piacenza), following the CAI 155 trail signs.
More info: visitpiacenza.it
CASCATA DEL CUCÙ (Piacenza)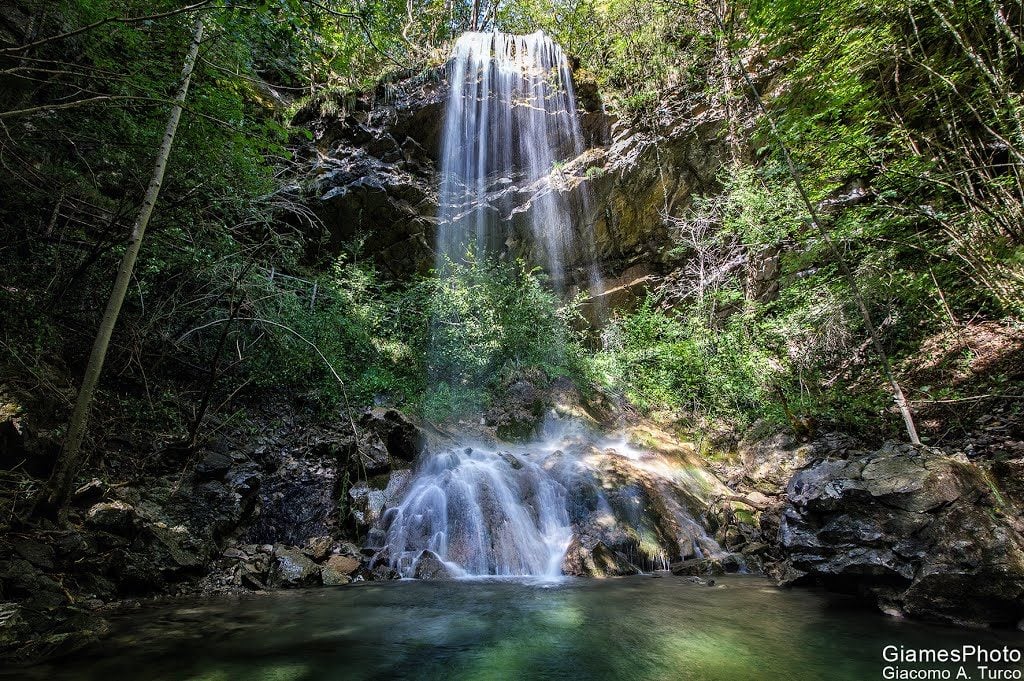 Cascata del Cucù waterfall, in Val d'Aveto, is a very special waterfall as it can only be admired from a path carved into the rock behind it.
Starting from Santo Stefano d'Aveto, the trail to the waterfall is short and suitable for everyone. It has a difference in altitude of 50 metres with a downhill outward journey and an uphill return.
Once you get there, have a sip of Cucù's freshwater: its flavour will surprise you!
More info: lescursionismo.it
CASCATE DEL LAVACCHIELLO (Reggio Emilia)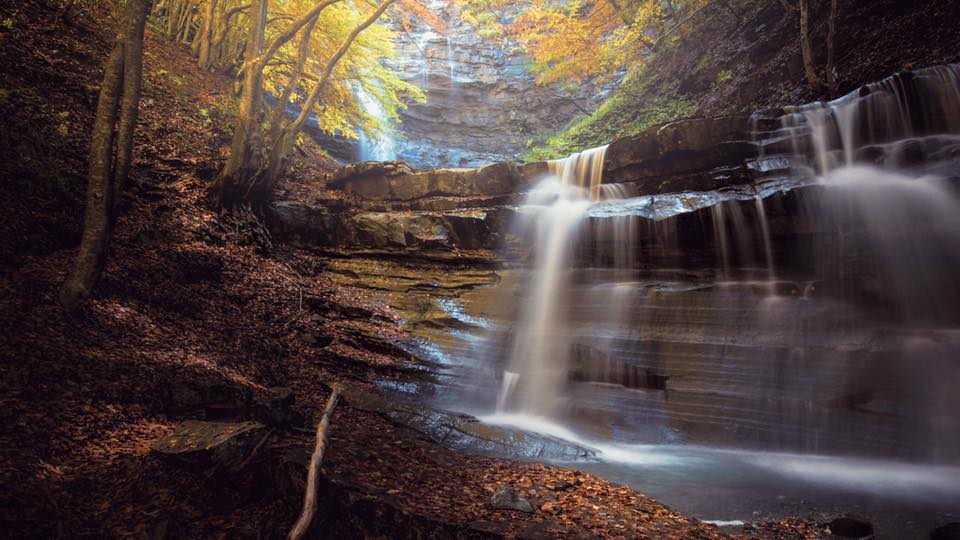 Set in the Ozola Valley, in the Upper Apennines of Reggio Emilia, Cascate del Lavacchiello waterfalls are particularly impressive during the spring season when the winter snows begin to melt.
The medium-difficulty trail to get there offers numerous viewpoints. One in particular overlooks no less than five waterfalls, two on the Canale del Lavacchiello and three on the Fosso Lama Cavalli.
More info: appenninoreggiano.it
CASCATA DEL GOLFARONE (Reggio Emilia)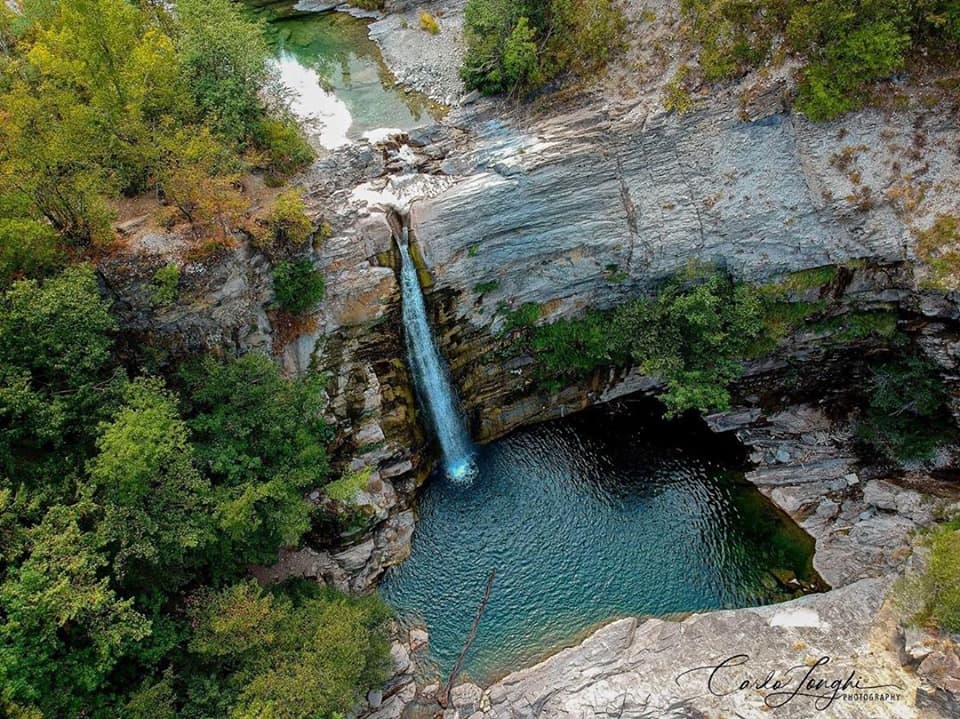 Cascata del Golfarone waterfall is located in a little-known area of Val d'Asta valley, on the Apennines of Reggio Emilia, and can be reached via a 500-mt-long path that starts from Civago.
Along the Secchiello stream, the water has formed a 15-metre high waterfall, which is followed by a number of leaps that create small, shallow pools of crystal-clear water.
More info: parcoappennino.it
CASCATE DEL BUCAMANTE (Modena)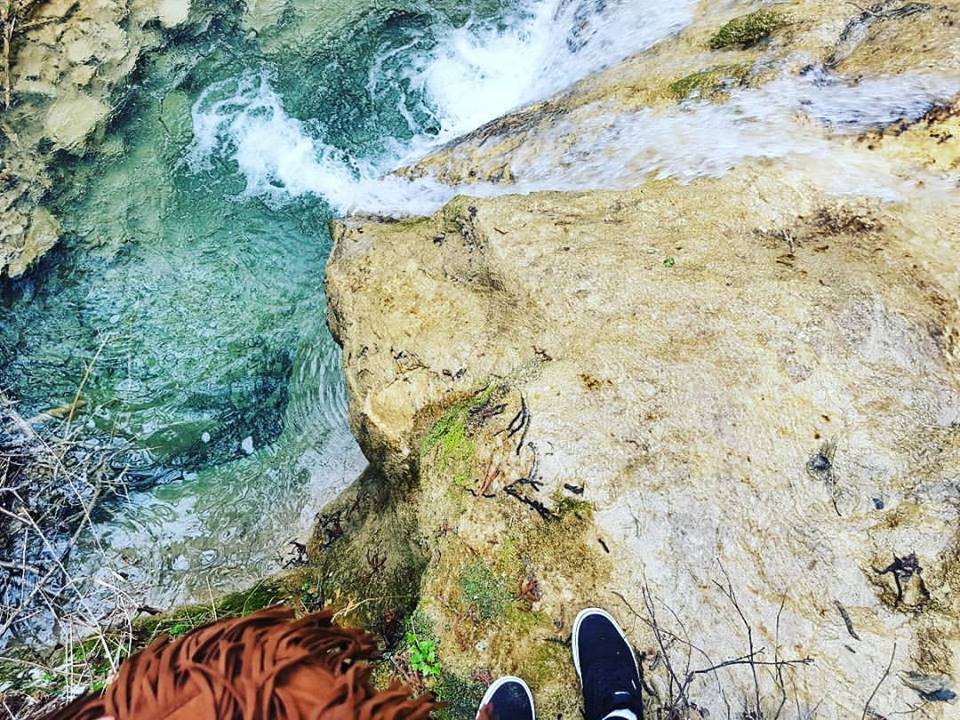 Cascate del Bucamante waterfalls in Serramazzoni are created by the stream of the same name that originates from the Monfestino river, the most important tributary of the Tiepido stream.
According to legend, the name "Bucamante" derives from the sad affair of two young lovers, the court lady Odina and the shepherd Titiro, who, because of their star-crossed love, decided to throw themselves into the stream and put an end to their suffering. From that day on, the waters of the brook thus were defined as "Buca degli amanti" (Lovers' Hole).
The falls can easily be reached from Granarolo through a panoramic path that runs along the stream.
More info: appenninomodenese.net
CASCATE DEL DARDAGNA (Bologna)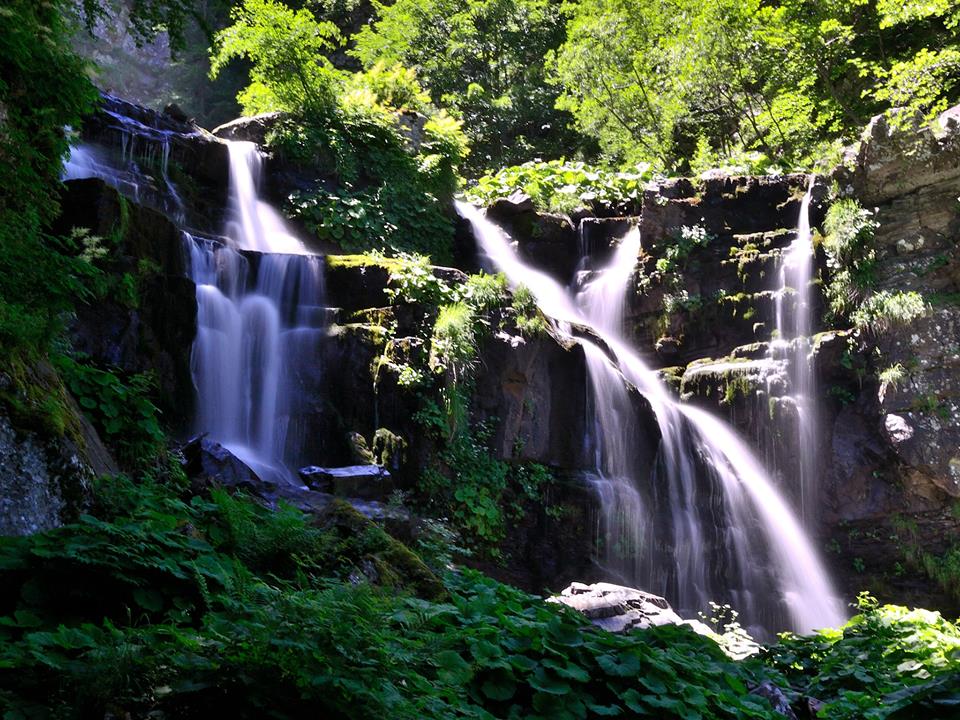 Cascate del Dardagna waterfalls are located in the natural park of Corno alle Scale. They are formed by the Dardagna stream, which, coming down from Mount Spigolino, creates numerous and spectacular leaps.
Within a few kilometres, the water overcomes a drop of over 250 metres with repeated jumps, seven in all, the first and highest of which reaches 30 metres.
The falls are easily reachable thanks to a loop trail into the woods, which starts from the sanctuary of Madonna dell'Acero.
More info: bolognawelcome.com
CASCATA DELL'ACQUACHETA (Forlì-Cesena)
Cascata dell'Acquacheta waterfall, famous for being mentioned by Dante Alighieri in his Divine Comedy (Inferno XVI) is located in the Montone Valley, within the Foreste Casentinesi natural park.
Surrounded by a forest of oaks and beech trees, this beautiful waterfall is 90 metres high and creates charming water plays. The route to the waterfall is quite easy and takes two hours from San Benedetto in Alpe.
Following the flood of May 2023, we advise you to contact the San Benedetto in Alpe Tourist Office before setting off to check the current state of the path leading to the waterfall.
More info: parcoforestecasentinesi.it
This list is obviously not exhaustive, and yet it's a good starting point for planning your next holiday in Emilia-Romagna. If you have any other suggestions about waterfalls in Emilia-Romagna, please let us know by leaving a comment below.
Author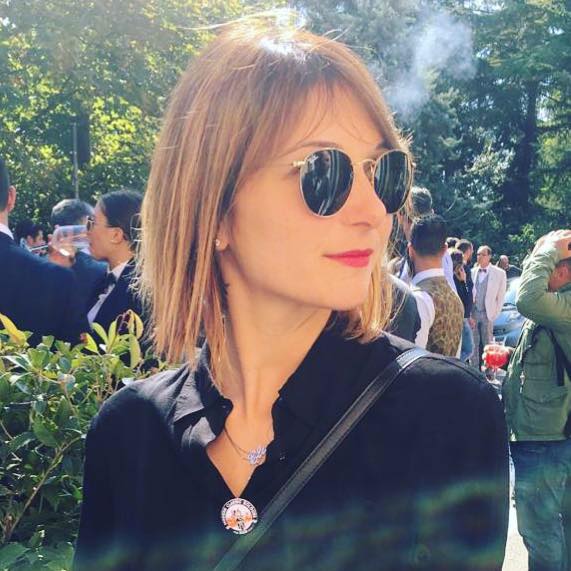 Social Media Manager for @inEmiliaRomagna and full-time mom.
You may also like