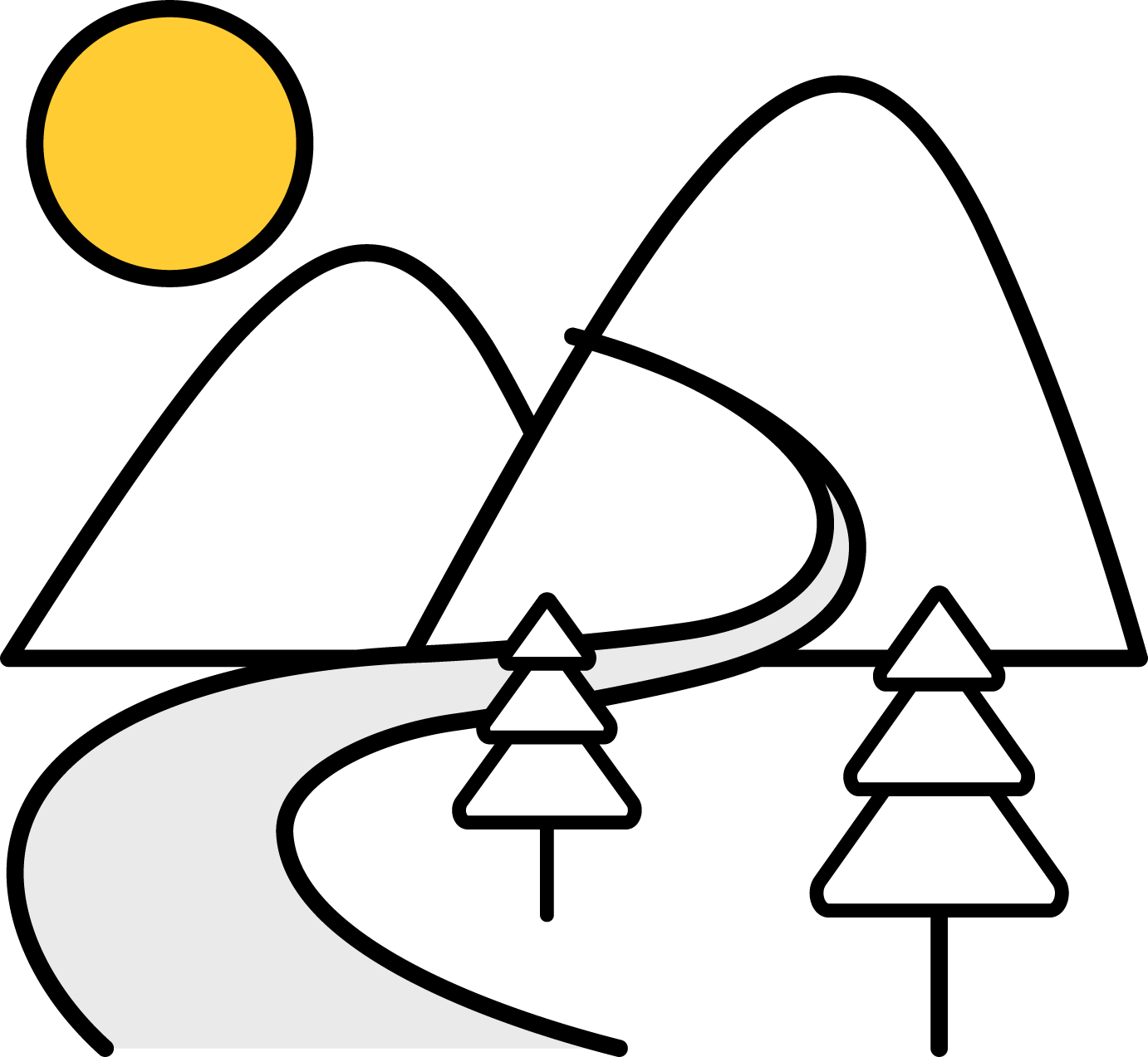 Welcome to the historic Abbots Way, aka the "Francigena Way of mountains". It begins in Pavia and winds through the Tuscan-Emilian Apennines among the provinces of Piacenza, Parma, and Massa Carrara, past the towns of Bobbio, Coli, Farini, Bardi, Borgotaro, and Pontremoli, bound for Lucca and finally Rome. It's a journey that's becoming more popular every year, as hundreds of hikers, bikers and horse riders explore a good 120 miles of country dotted with towers, castles, ruined watchtowers and fortresses, churches, monasteries, hospices, hostels and simple country inns. All amid the stunning landscapes of the Tuscan-Emilian Apennines National Park.



The history of the Way goes back to the Dark Ages and the 7th century when the Lombards ruled the area, and the monks of Bobbio trod the path from Pavia to Rome. Bobbio was linked to several important monasteries, like Gravago, Corte Torresana and San Giovanni in Pontremoli, and its strategic position enabled it to control the route to Rome through the northern Apennines. The way was also used, in both directions, by Irish pilgrims, both clerics, and lay people. They broke their journey to Rome in Bobbio to visit the tomb of St Columban, the great Irish abbot who founded the local abbey and did so much, along with St Benedict, to establish western monasticism.

---
Hamlets along the Way

The Abbots' Way from Bobbio to Pontremoli runs through many lovely old towns. Start at St Columban's abbey, Bobbio, and meander through the hamlet of "Boccolo dei Tassi" to Bardi, with its famous castle that hosts an array of medieval-themed events with historical re-enactments in a feast of local folklore and customs.



Carrying on from Bardi down the old municipal road (no. 803), you cross the River Ceno bound for Borgo Val di Taro. This is the capital of the valley, rising around Curtis Turris, the most important estate owned by St Columban's Abbey.



Not far from Borgo Val di Taro, the 600-hectare Ghirardi nature reserve guards a corner of the Apennines that has changed little over the centuries. From Borgo Val di Taro, you climb up to Borgallo (3165 ft asl), where St Bartholomew's hospice was built in the 19th century. It's on the edge of Brattello forest, which offers many interesting nature trails and visitor amenities.

---
Services and practical information

The Way's 78.8 miles in Emilia-Romagna from Bobbio to Pontremoli can be split like this, with convenient overnight stops in mind:

Stage 1 | Bobbio – Mareto (13.7 miles)
Stage 2 | Mareto – Groppallo (10.2 miles)
Stage 3 | Groppallo – Bardi (13.2 miles)
Stage 4 | Bardi – Borgotaro (20.7 miles)
Stage 5 | Borgotaro – Pontremoli (21.1 miles)

---
---


For any info about [Emilia RomagnaSlow] please contact <m.valeri@aptservizi.com>
Author