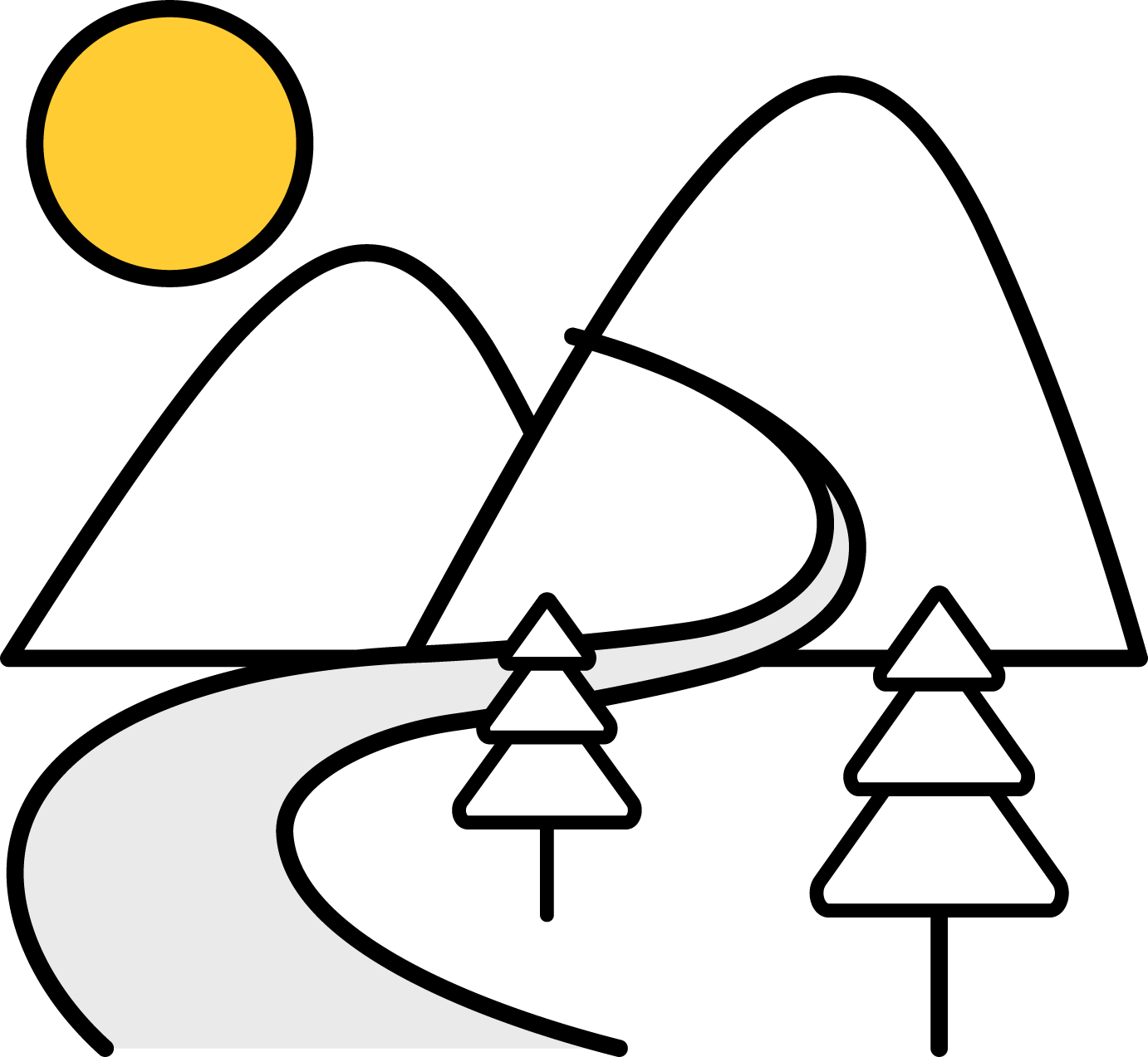 A 5-day walk from the Adriatic Sea to the Tuscan-Romagna Apennines through the atmospheric and breathtaking Valmarecchia valley, a landscape of forests, rivers and fortified old hilltop towns – a completely new experience infused with meaning, one step at a time.
Think we're exaggerating? Well, St Francis Way from Rimini to La Verna is all this and more. Come with us; you won't regret it.



The Valmarecchia has always been a communication corridor between central Italy, Rimini and Romagna, a route that the many pilgrims from northern Italy and east of Aquileia were required to tread.
I know, the link between St Francis and Emilia-Romagna isn't obvious, but the saint's wanderings have left their mark on the history of these places; indeed, he came this way several times. On 8 May 1213, in particular, in San Leo, Count Orlando Catani of Chiusi in Casentino gave him Mount Verna as a gift, where he built what is now La Verna sanctuary.

To commemorate this visit, the town of San Leo has incorporated the figure of St Francis in its coat of arms. There is also a wealth of old legends that monasteries were built and miracles happened as a direct result of Francis' journeys through Valmarecchia. Tradition has it, for example, that the communities of the Clarisses and the Friars Minor in the Sant'Agata Feltria area were established by the saint during his 1213 visit, and that the monastery of Sant'Igne followed in 1244 in the wood below the San Leo cliffs. At Villa Verucchio, meanwhile, St Francis is said to have planted the giant cypress in the cloister of the Franciscan monastery: he stuck his stick in the ground, whereupon it took root and sprouted leaves. Botanists come to study the tree to understand its size and singular longevity. According to another story, he opened up a new spring with healing properties from among the rocks on the same occasion.



The path beaten first by Francis and then by pilgrims has become an experience to savour amid villages, churches and breathtaking landscapes. The Way was officially inaugurated in 2013 to mark the 8th centenary of the Count's gift, and it is a great way for pilgrims to retrace the saint's footsteps – on foot, on horseback or by mountain bike. Have we whetted your appetite? Then keep reading! It's not a difficult route, as several stages are not especially long or arduous in terms of ups and downs. But it does go through the Apennines, so it demands a certain familiarity with mountain walking. So take these five days to rediscover nature, the simple things in life and…maybe even yourself. Some great landscapes and some beautiful, peaceful places await you.

---
Hamlets along the Way

For a cultural interlude, stop in Verucchio, a burg with a castle in what were once the lands of the Malatesta, and in San Leo, where Dante stopped on his route into exile and where Count Cagliostro was imprisoned in the fortress.
I can also recommend a short diversion to the Balconi di Piero viewpoints in San Leo and Petrella Guidi, where you can see at first hand the landscapes that inspired the artist Piero della Francesca on his travels.

---
Services, and practical information

The Way is marked with St Francis' symbolic yellow Tau cross (as is the rest of St Francis' Way to Rome) along with the red and white CAI signage on much of the route. Here is a description of each stage, a cross-section with altitudes, georeferencing information, and some ideas for overnight accommodation. The Way has 5 stages, now that the intermediate Balze – Verghereto and Verghereto – La Verna stages have been omitted, thus shortening the route by a day, for an overall distance of 70 miles.

Stage 1 | Rimini – Villa Verucchio
Stage 2 | Villa Verucchio – San Leo
Stage 3 | San Leo – S.Agata Feltria
Stage 4 | S.Agata Feltria – Balze of Verghereto
Stage 5 | Balze di Verghereto – La Verna

A new variant, from San Leo to Viamaggio Pass via Pennabilli and Badia Tedalda, was introduced in summer 2017. If you're preparing for your next trip and you like to read up in advance, we can recommend the guide "St Francis' Way from Rimini to La Verna" (Italian only).

---
---


For any info about [Emilia Romagna Slow] please contact <m.valeri@aptservizi.com>
Author
It might also like