Today's recipe will take you to the beautiful sunshine of the Adriatic Riviera: we're going to make Bomboloni!
Literally, it translates as 'big bombs', which is such a perfect name for these irresistible custard cream-filled donuts. Let's start and then…surely enjoy!
Recipe
Ingredients
200 g all purpose flour
200 g manitoba flour
1 egg
12 g fresh beer yeast
30 g caster sugar
200 mil milk
40 ml sunflour oil
1 pinch of  salt
1 l sunflour oil for frying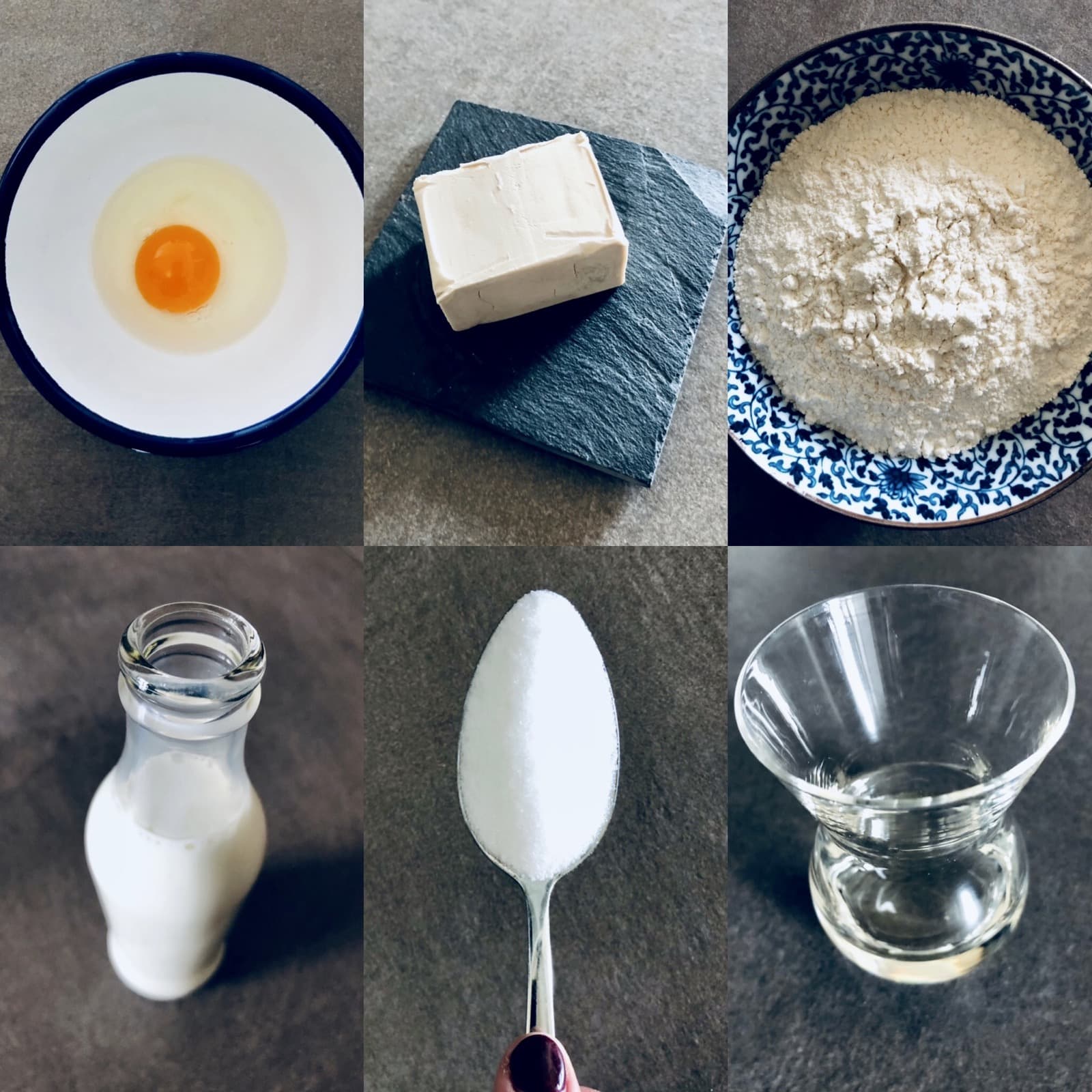 To garnish
Icing sugar (or the sugar you prefer)
For the filling 
Custard Cream (you can find the recipe here)
Preparation
Warm the milk and pour it into the mixer bowl with beer yeast and sugar to melt it perfectly.
Add half of the flour.
In a bowl beat the egg with salt and oil.
Add the remaining flour.
Pour now the egg mix into the mixer bowl and start using the processor to combine everything together.
After 10 minutes the dough should be smooth, elastic, and slightly tacky.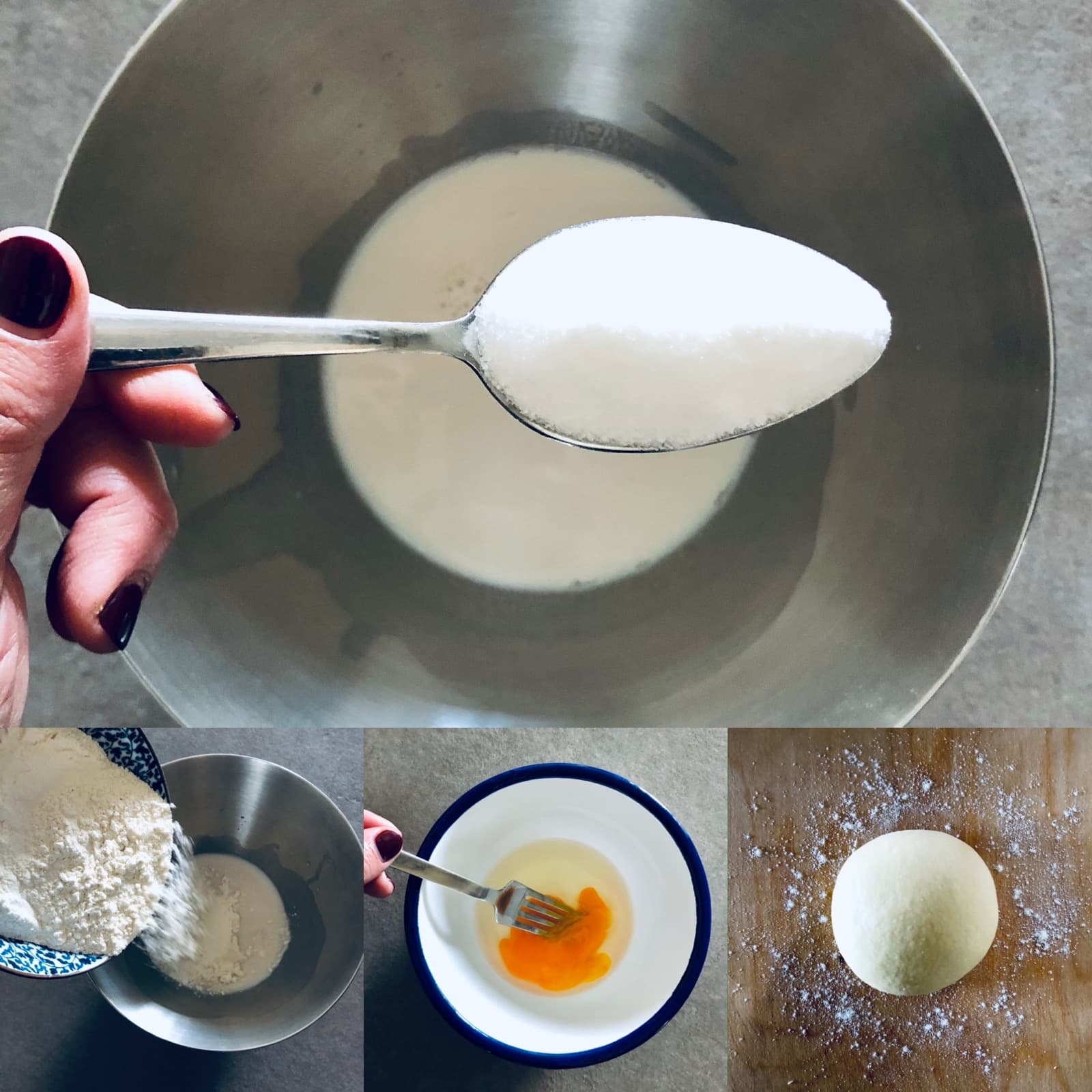 Place the dough in a clean bowl lightly greased with oil and cover with plastic wrap.
Leave to prove for 1 hour at least or until doubled in size.
Once the dough has risen, tip it out onto a clean work surface.
Flatten the dough with your hands then roll out into a 1cm thick dough.
Use a cookie cutter to cut out round doughnuts about 6cm in diameter (or as you prefer)
Place the cut out bomboloni on a surface lined with baking paper and cover them with a kitchen towel
Let it rest for other 30mins.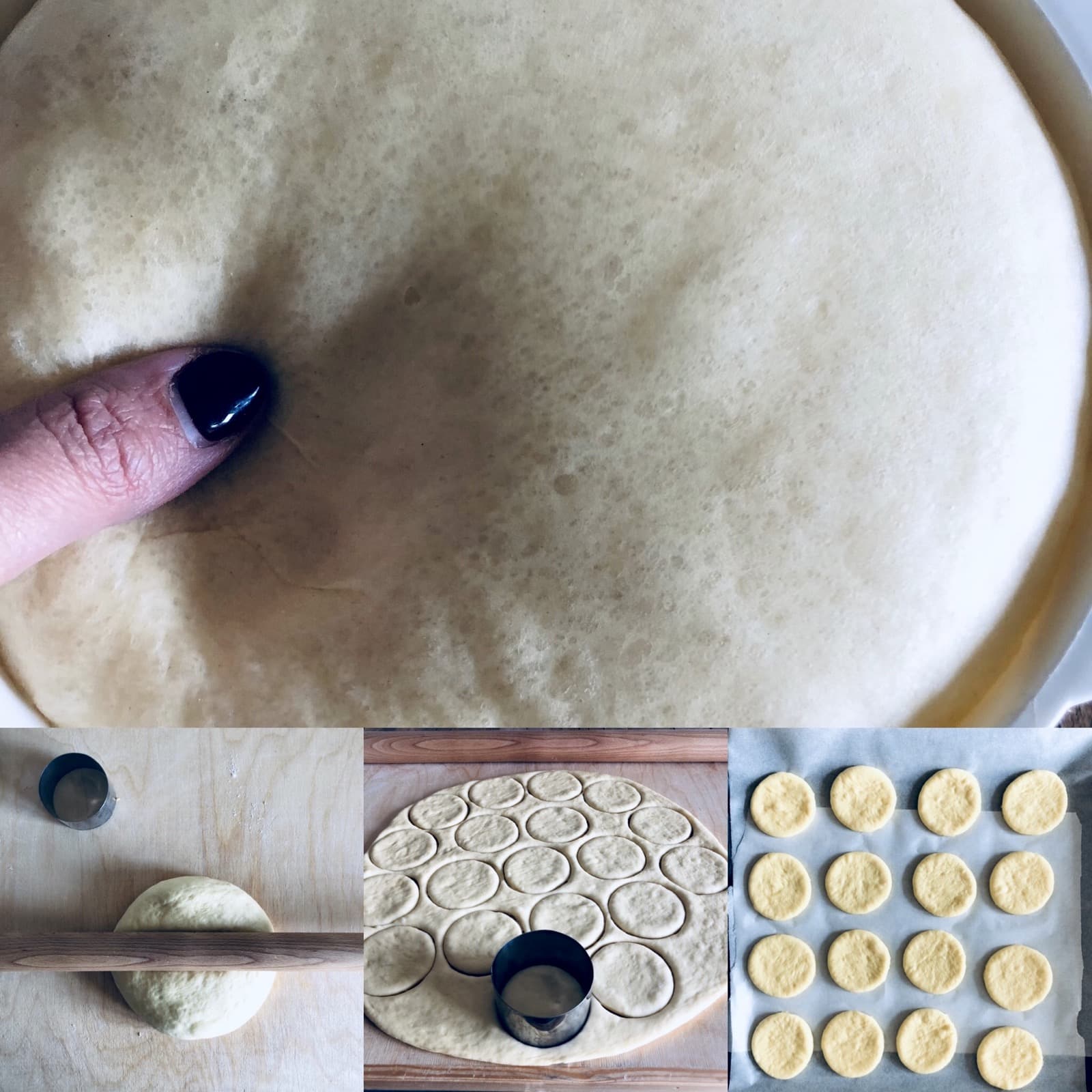 While the bomboloni are proving, make the pastry cream and leave it to cool (link in the ingredients).
When ready to fry heat a large deep pan or pot of oil until it reaches 170°C and carefully drop the bombolonis into the oil.
Fry the bomboloni for 1 minute then turn over and fry for another 1 minute on the other side (or until they turn golden).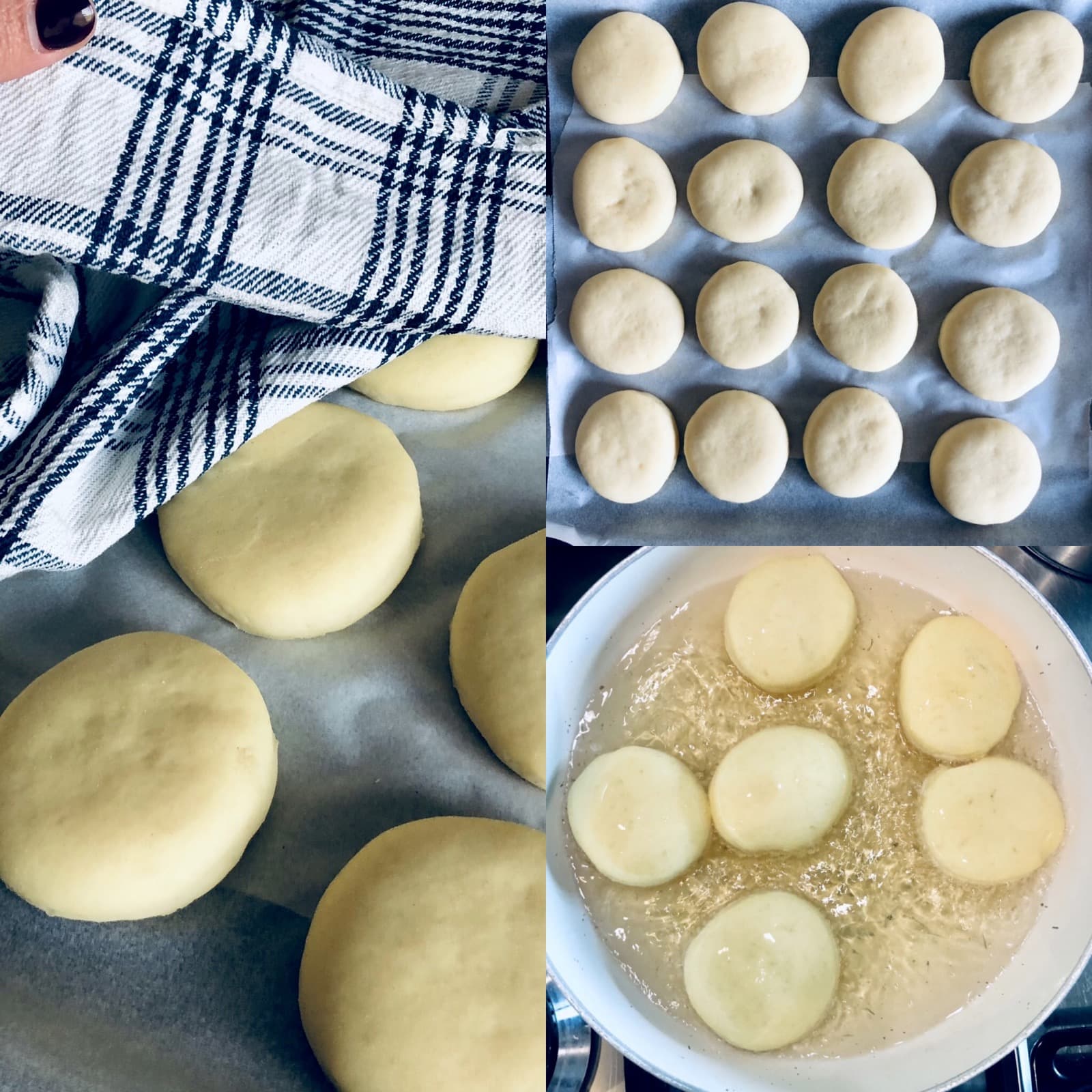 Remove and drain on kitchen paper. Leave to cool before filling
To fill the bomboloni insert the plastic piping bag into the side of a bombolone and move it around to make space
Fill then with pastry cream until full.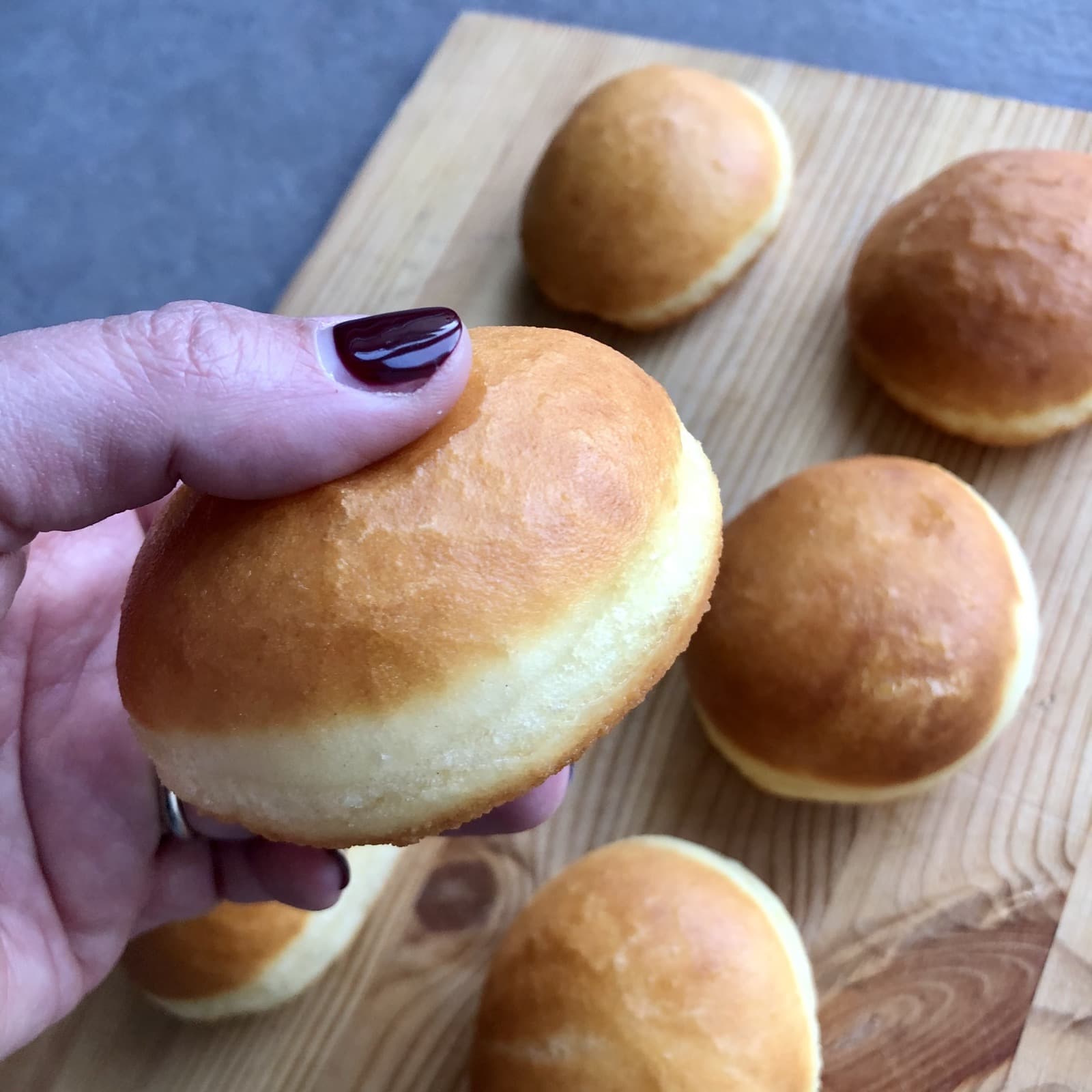 Filling
It is important to let the fried Bomboloni cool down for at least 15 minutes before filling them with custard cream vanilla flavoured (or chocolate if you prefer). It is also better to dust them with icing sugar right before serving.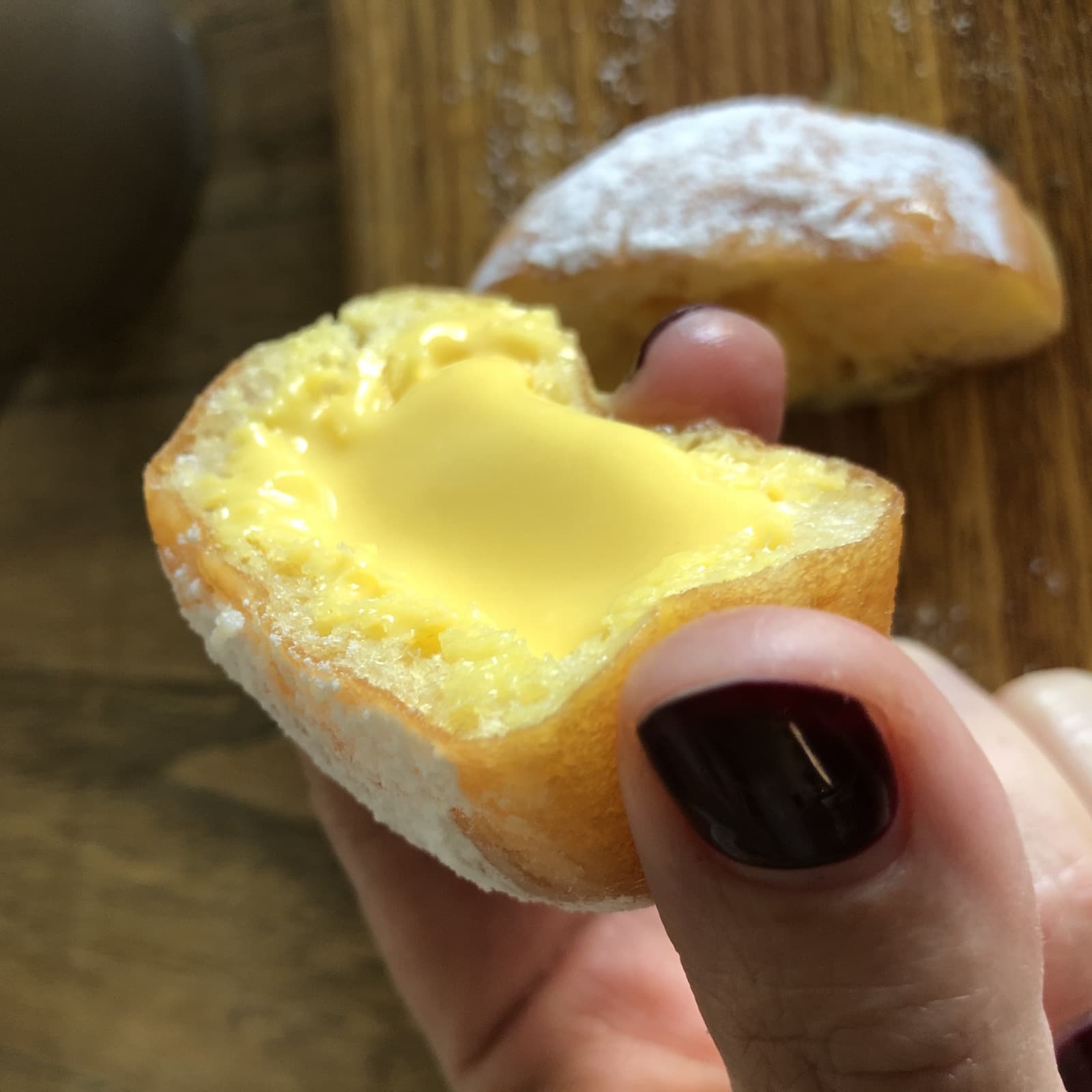 Food history
Even today many still confuse the Bombolone with the deep-fried donuts of Austrian origin, originally filled with apricot jam.
In the nineteenth century it arrived, varying, on Italian tables becoming "Bombolone" (in Rome "Bomba"), usually filled with custard. It was 1910 when the Panzini dictionary recorded its entry into the official language.
A delicious snack for children of all ages, it has found its consecration in the holidays by the sea, both on the Tyrrhenian and on our Adriatic, whose beaches were even more popular and popular.
A real specialty of the Romagna summer, good in any season.
Author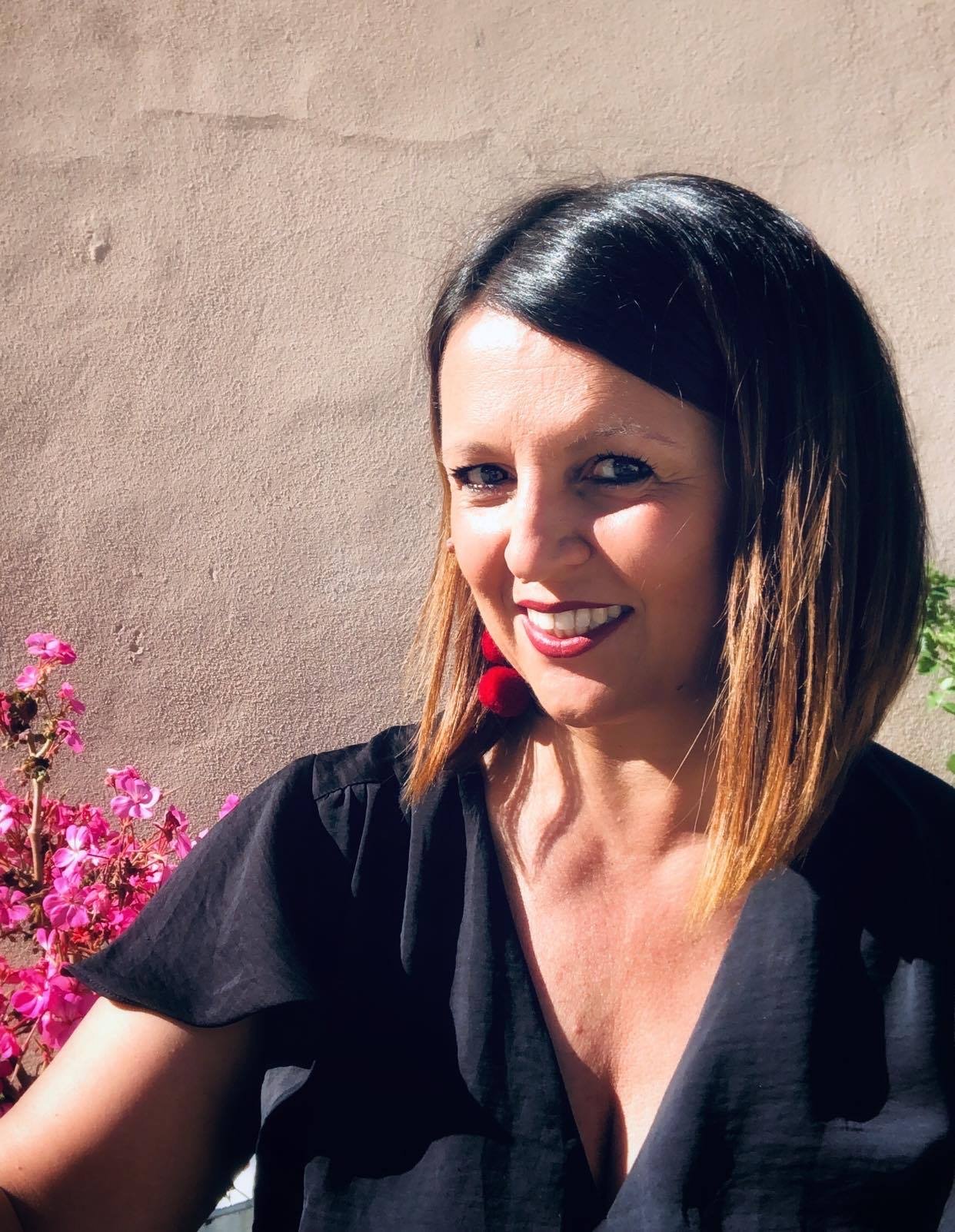 Passionate for food & travel, I loved living in China for 12 years and exploring a different culture. I had the opportunity to discover new flavors and unknown ingredients in the cooking process and became inspired in my own recipes. Tradition though is still an important part of my life. Tradition is the origin of my passion, it's where everything came from: looking at my Nonna cooking in a tiny kitchen in a little village in Italy's Emilia-Romagna Region is where my love of food was born.
Communication is another important asset of my philosophy: I love photography. I believe images have strong communication power in creating emotions. That's why recipes will always be introduced by photos of my creations. Looking at pictures of my dishes will be a travel in time and space, entering the kitchen and enjoying the taste of authentic Italian creations.
You may also like