Looking for an unforgettable breakfast in Emilia-Romagna Region, on the beach or in a cosy City Bar?
Then TRY these peach-shaped cakes aka PESCHE ROMAGNOLE!
Their flavour takes me to my childhood when a I was a little kid having breakfast at the beach in summer time … fantastic memories!
But first of all, let's try to make them together! Yum!
Recipe
Ingredients
500g flour
3 medium size eggs
90g sugar
100g unsulted butter
16g vanilla flavoured baking powder
Add a little bit of milk if the dough is too dry (depending on the egg size)
10g butter for walnuts shells to avoid sticking with dough during the cooking time
To garnish:
Vanilla & chocolate custard cream (see here how to make it)
30 ml Alchermes Liqueur
White Sugar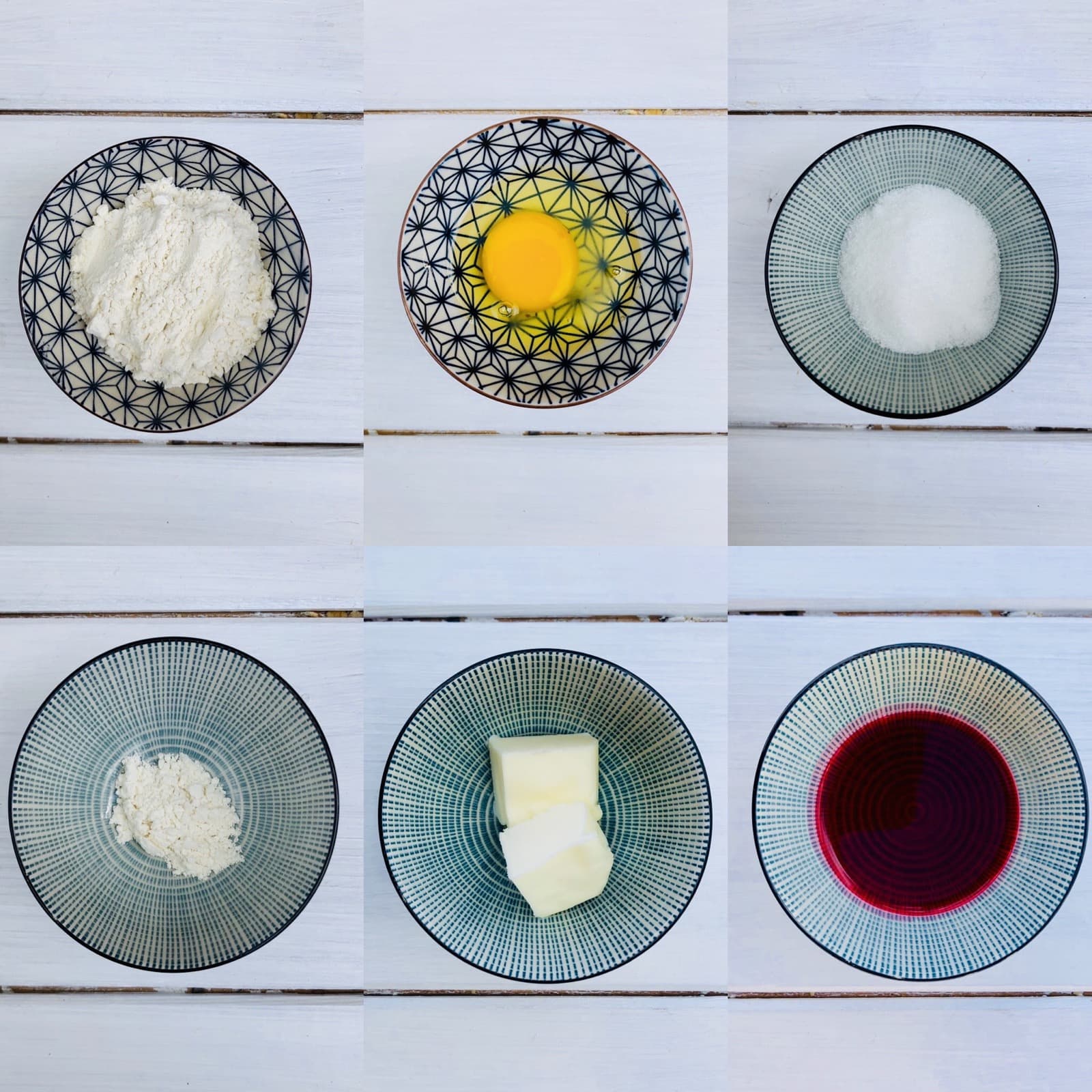 Preparation
FOR THE CUSTARD CREAM:
Prepare the custard as per the attached recipe, cook the two flavours custard creams in a heat-resistant bowl and seal them separately with plastic wrap; let it cool and firm perfectly.
FOR THE SWEET PASTRY SHELLS:
In a large bowl, whisk together flour and baking powder.
Whisk eggs in another large bowl adding sugar and butter until smooth. Gradually add flour mixture, mixing with a fork, until dough is smooth and stiff.
Once the dough is ready roll it out making a 1.5 cm pastry sheet as base for creating the PESCHE shells.
Now using a pastry cutter ring make as many circle as possible according to the sheet dimension.
Insert then, on each ring, a half shell of walnut previously buttered by pressing into the dough.
Place the balls on prepared baking sheets spacing about 1 inch apart.
Preheat the oven then bake at 180° temperature, for about 12-15 minutes the peaches shells until slightly golden brown (do not over cook them otherwise it will be too dry and crumble for the peach shells).
Cool them down on the racks a few minutes then with extreme delicacy remove the half walnut shell and let the half peaches cool completely.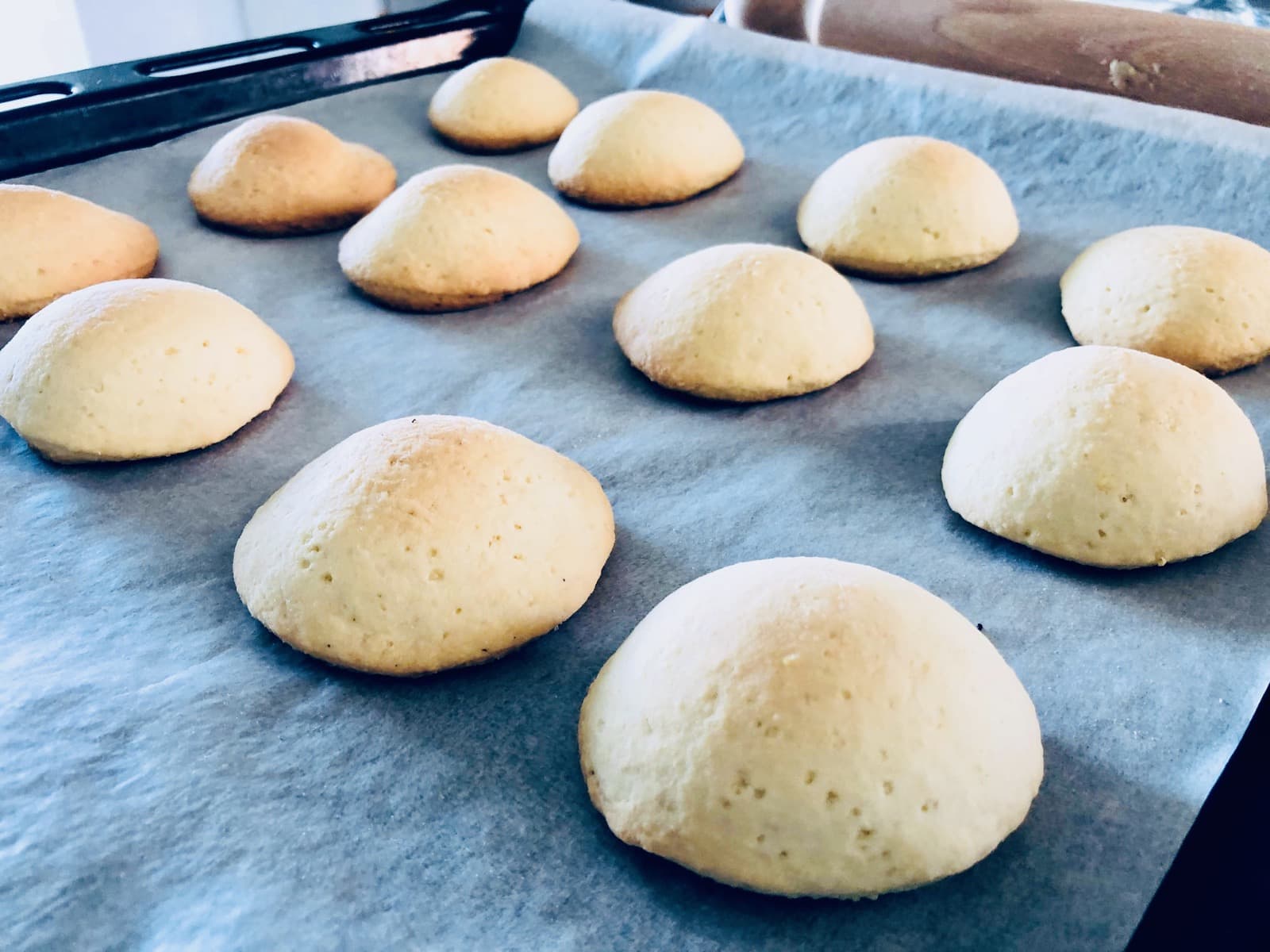 Pour Alchermes liqueur into a deep plate, if you do not like the peaches being too liqueur add to it some water; meanwhile prepare the white sugar in a tray.
Put a teaspoonful of cream in the center of the half peaches (one side with vanilla custard cream and the other side with chocolate custard cream) couple them together and quickly pass them in the liqueur and then roll them in the sugar. Place each pastry on a tray to be refrigerated till serving.
Food History
In the pastry shops of Romagna side (Emilia-Romagna region) there is always a famous peach-shaped alchermes liqueur cake, in dialect "Pisgheini" or PESCHE ROMAGNOLE!
It is a typical dessert of Romagna, made by sweet pastry combining pairs of pasta shells stuffed with chocolate and vanilla custard cream finally passed in alchermes liqueur and white sugar.
These sweet peaches are prepared as well during the carnival period to make parties even more colorful. They are named for their similarity to the fruit of the peach tree.
Author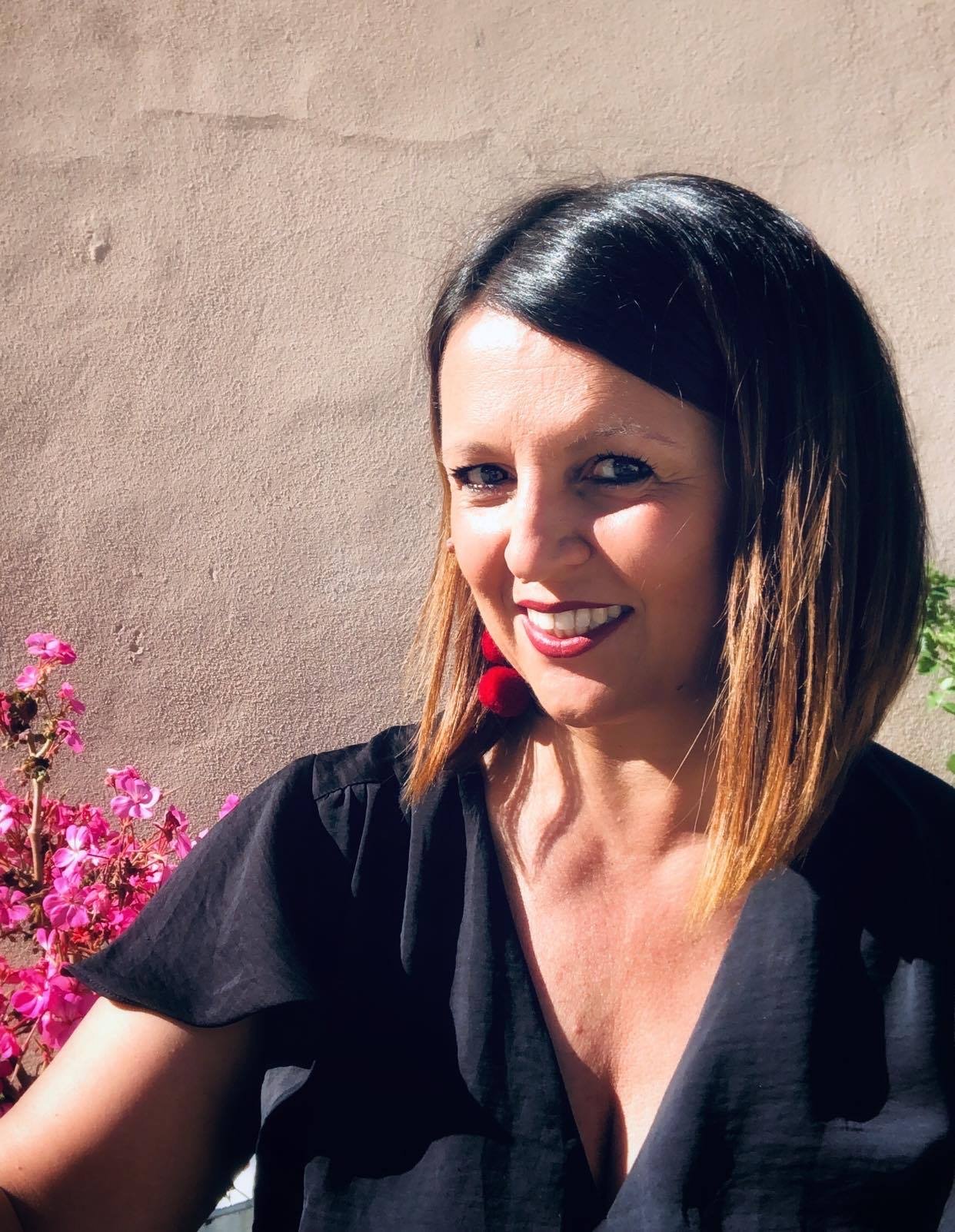 Passionate for food & travel, I loved living in China for 12 years and exploring a different culture. I had the opportunity to discover new flavors and unknown ingredients in the cooking process and became inspired in my own recipes. Tradition though is still an important part of my life. Tradition is the origin of my passion, it's where everything came from: looking at my Nonna cooking in a tiny kitchen in a little village in Italy's Emilia-Romagna Region is where my love of food was born.
Communication is another important asset of my philosophy: I love photography. I believe images have strong communication power in creating emotions. That's why recipes will always be introduced by photos of my creations. Looking at pictures of my dishes will be a travel in time and space, entering the kitchen and enjoying the taste of authentic Italian creations.
You may also like