BUONGIORNO!
Happy San Giovanni Feast Day to everybody!
Tradition says on this day you can "create" an amazing liqueur called NOCINO.
Let's discover some more!
NOCINO (coming from NOCE or walnut) is a complex, nutty, and slightly bitter dark-brown liqueur that is usually served as an after-dinner digestivo. It can also be used to "correct" a shot of espresso poured over gelato, mixed into cocktails, or used in place of vanilla extract in baking.
The walnuts used must be untreated – naturally organic. They must also be picked, in accordance with tradition, around the time of the feast of San Giovanni Day (St. John the Baptist) June 24th or within the period June 6th to 24th.
It just requires some patience, as it takes time for the final results.
LET'S START!
Recipe
Ingredients
5lt demijohn (or carbuoy) glass jar with a lid closure
33 organic green walnuts
1 lt of 95° alcohol, not flavoured (Everclear)
800g white sugar
3 whole cloves
½ cinnamon stick
5 coffee beans
Rubber gloves to wear when slicing the green walnuts
200-300ml water to correct Nocino
Optional:
Recipes for nocino vary widely depending on the spices used. Some add juniper berries, cloves, cinnamon, coffee beans, or lemon zest. A good nocino doesn't taste strongly of any individual spice. The green walnut flavor should predominate: nutty, slightly bitter, a touch oaky, a bit vanilla-y and sweet.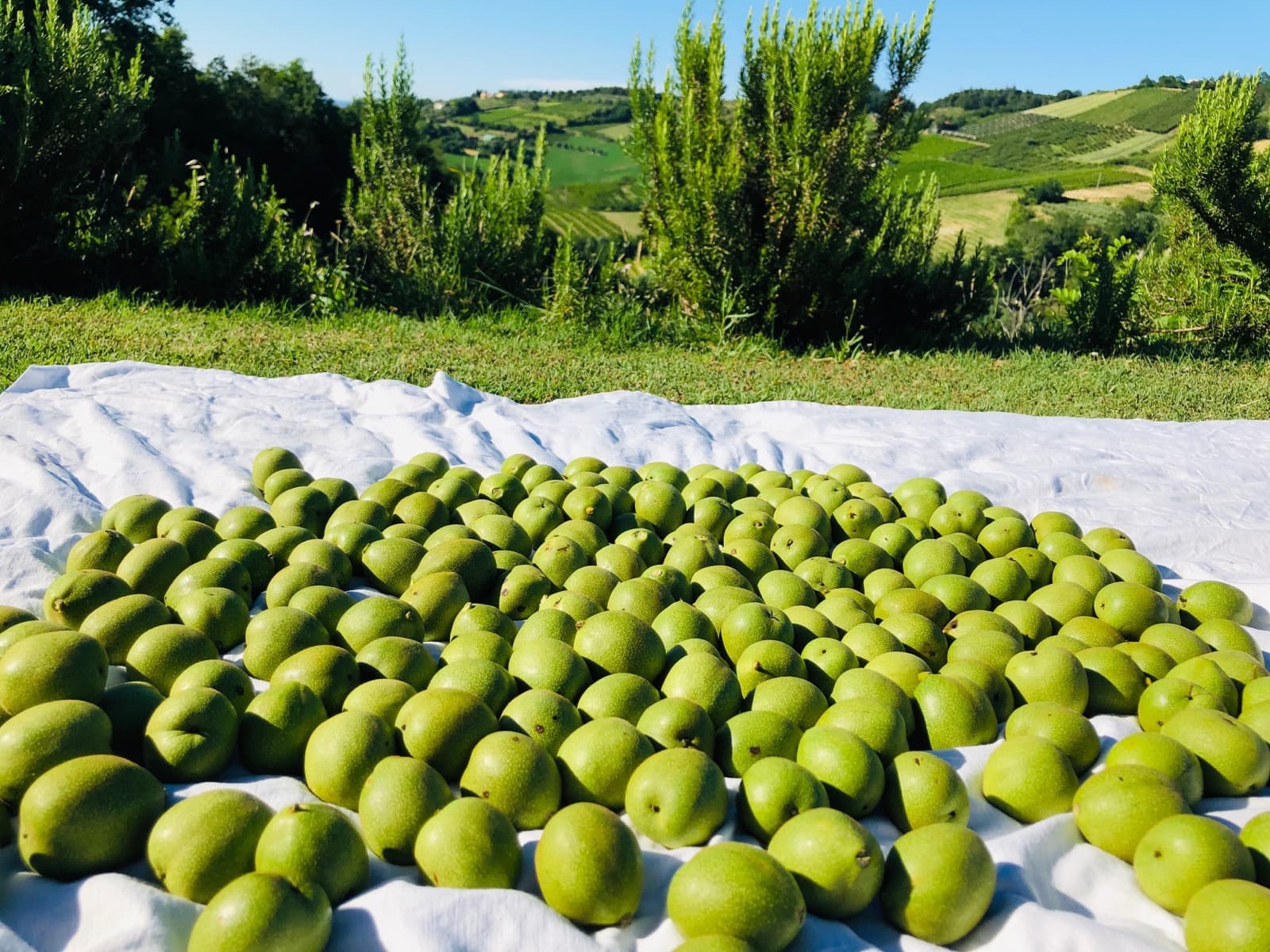 Preparation
If you happen to live in a place where walnuts are grown, you can try buying them directly at a walnut farm (or even easier just collect them from your tree).
After collecting them, rinse and dry the walnuts thoroughly, use a sharp chef's knife to halve the walnuts lengthwise.
Halve each half again to form quarters. Note that they might be a bit difficult to cut, even though the immature shells lining the inside of the green husks should still be quite thin.
When sliced in half, the unripe walnut is clear, with a jelly-like texture.
It can look like a tiny, translucent brain.
Place all ingredients in the glass jar and pour in the Everclear Alcohol.
Close the lid tightly and give the jar a good shake to distribute the ingredients.
The product thus obtained must be placed in the sun for 60 days and stirring periodically.
After keeping them in the sun for 60 days filter the walnuts, add the water and place the liqueur mix for preservation in a cool place and for a minimum of 6 months if you want to fully appreciate the organoleptic characteristics of this liqueur.
It is advisable to place it in dark glass bottles (or inside the demijohn as I do once cleaned and ready to be filled again) / or refine the product in wooden casks. It is possible to choose both oak, chestnut or walnut wood, provided that the cask has been properly treated before use.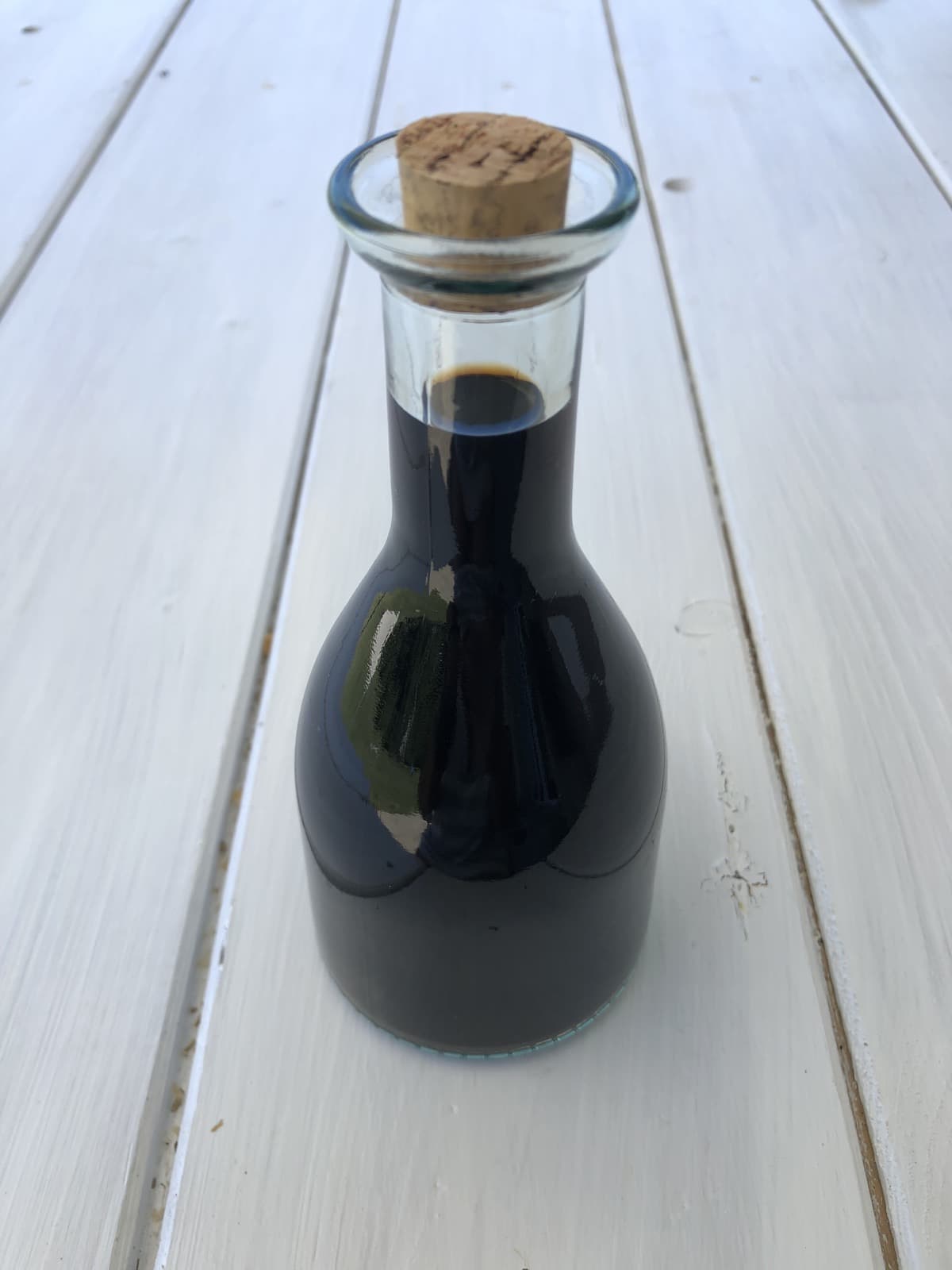 Food history
Nocino is a sticky dark brown liqueur from Modena in Emilia Romagna Region, in northern Italy. During the Middle Ages, Italian monasteries used Nocino for its medicinal properties and also as an alcoholic treat.
Ordine del Nocino Modenese is an association of Spilamberto, Province of Modena, which, since 1978, promotes the traditional Nocino of Modena (here is their recipe) .
To learn more a pdf book in English is also available.
Author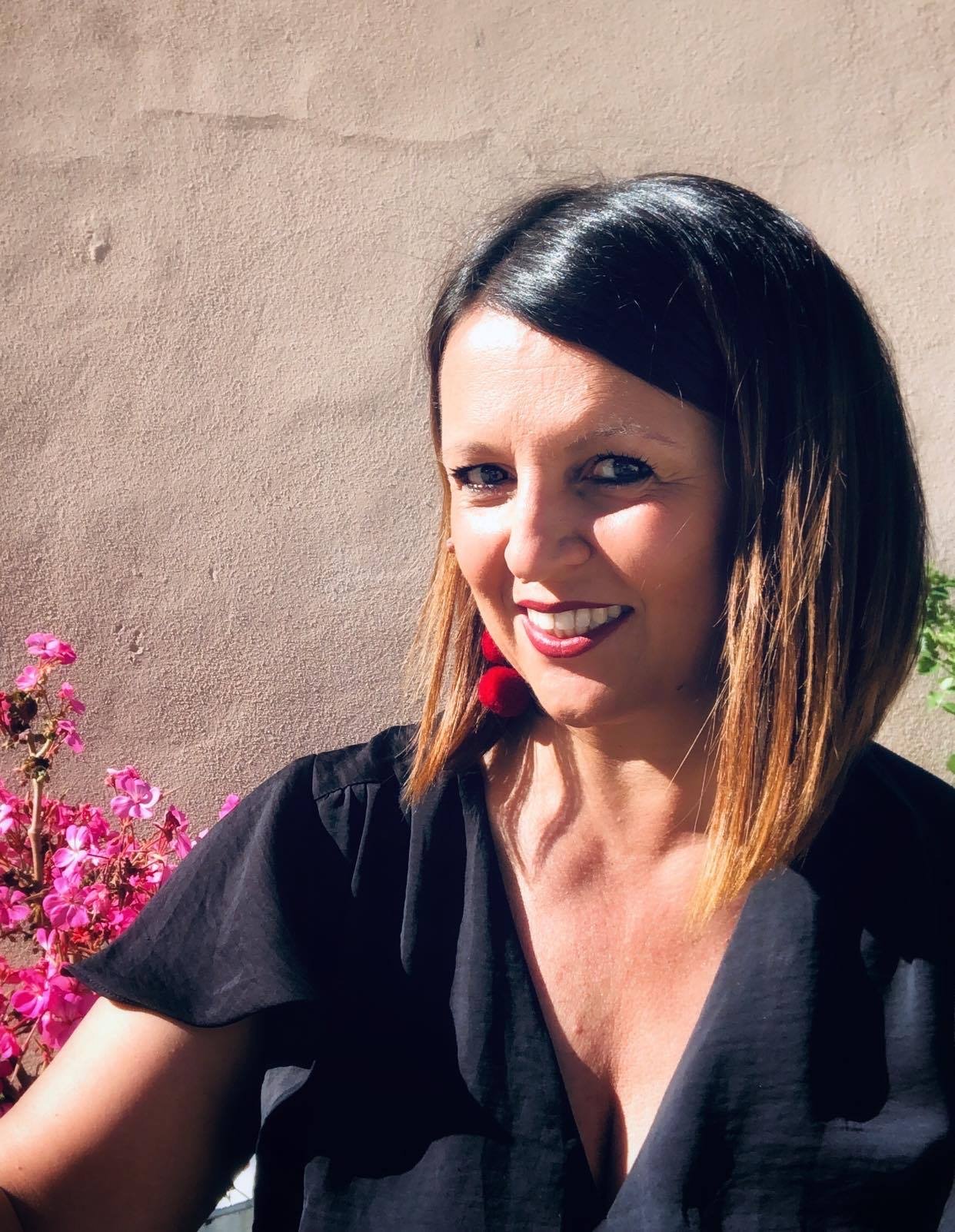 Passionate for food & travel, I loved living in China for 12 years and exploring a different culture. I had the opportunity to discover new flavors and unknown ingredients in the cooking process and became inspired in my own recipes. Tradition though is still an important part of my life. Tradition is the origin of my passion, it's where everything came from: looking at my Nonna cooking in a tiny kitchen in a little village in Italy's Emilia-Romagna Region is where my love of food was born.
Communication is another important asset of my philosophy: I love photography. I believe images have strong communication power in creating emotions. That's why recipes will always be introduced by photos of my creations. Looking at pictures of my dishes will be a travel in time and space, entering the kitchen and enjoying the taste of authentic Italian creations.
You may also like