I always believed in semplicity and today's recipe it's all about simple and delicious.
We are going to make Pomarola della Nonna (Grandma's Pomarola) like every summer since I was a child!
If you try this recipe you will appreciate Italian food even more, for its freshness and quality of ingredients, for a cooking procedure that respects raw materials and enhances their quality.
I always preferred to prepare Pomarola like my Nonna, adding all the ingredients at once.
In this way, the vegetables will boil instead of pan-frying (still tasty as the ripened tomatoes are super delicious and the long cooking time enhances the flavour and is healthier than pan-fried).
I am passing this tradition to my child who loves to cook (7 years old!) like my Nonna was passing to me…tradition is always a great value. Let's start!
Recipe
Ingredients
10 kg ripe tomatoes
4 big onions (I prefer red onions, but white onions are also fine)
4 big carrots
Salt to taste
Fresh Basil (10 leaves)
BLENDING – vegetable mill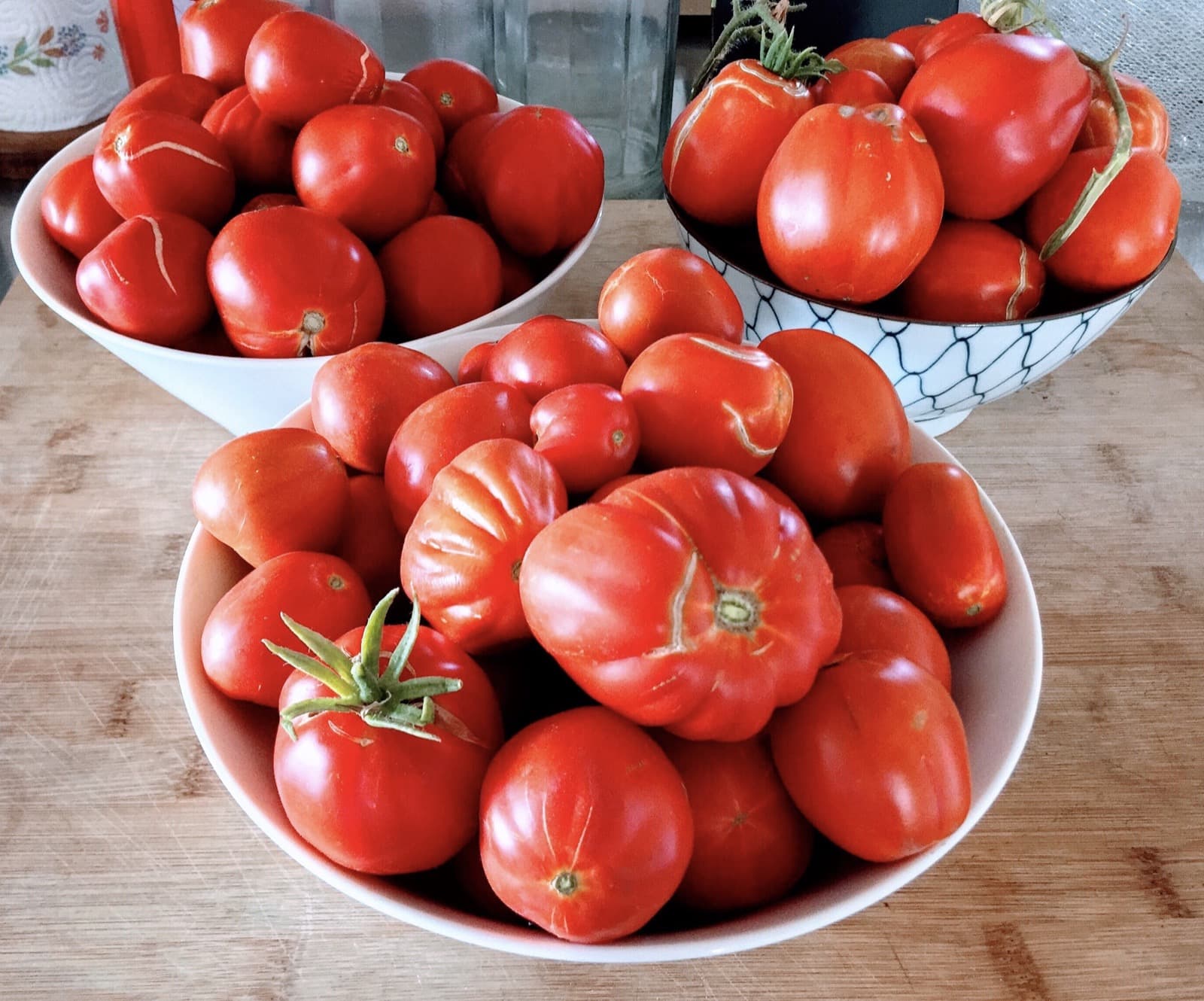 Preparation
First, peel and cut the onions and the carrots.
Then cut the ripe tomatoes into half and put everything on the fire in a big pot, adding salt to taste.
Use a cover until the tomatoes start to cook and produce juice.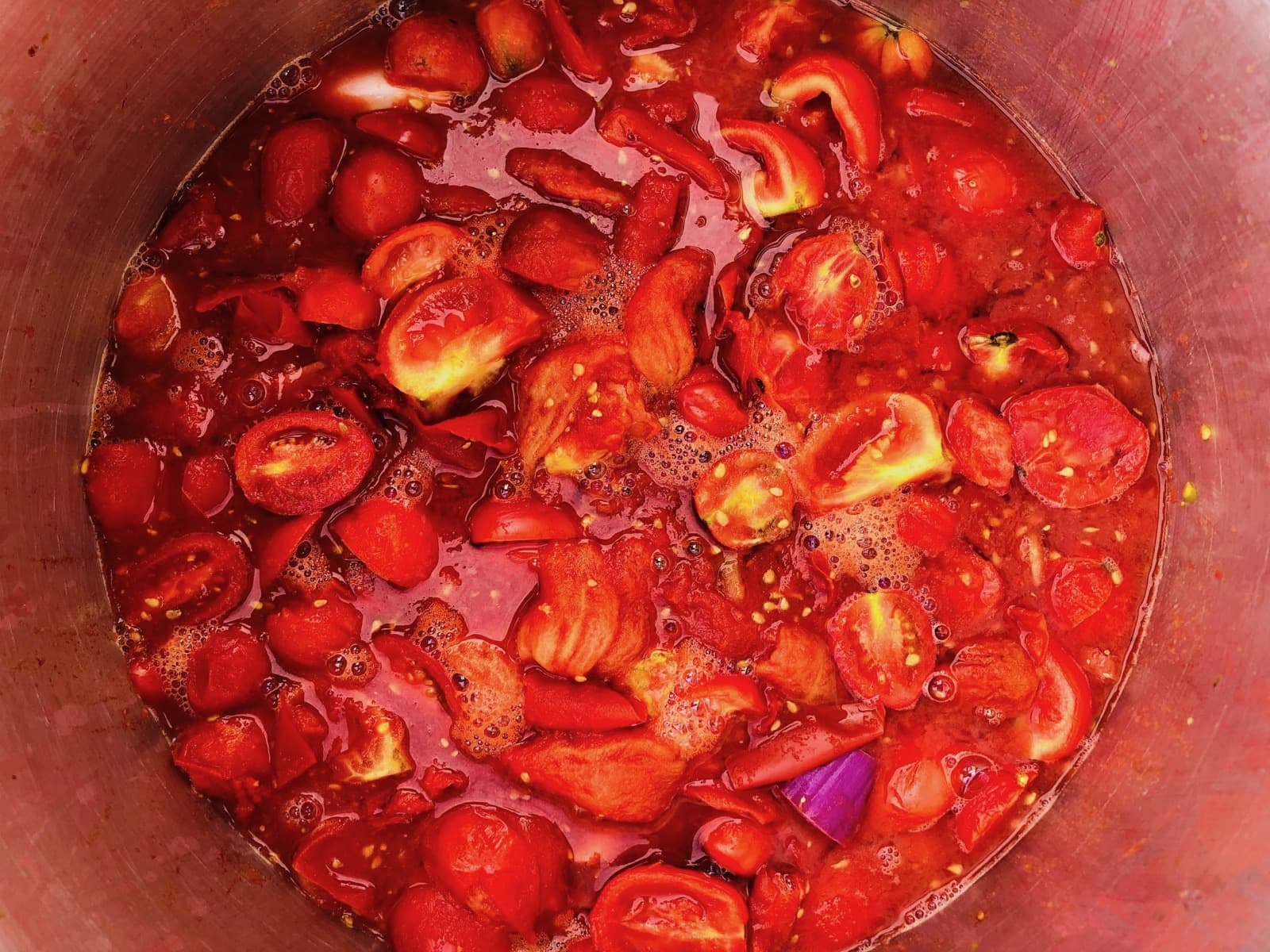 Until boiling keep the fire on medium heat when start to boil lower the heat.
Stirring sometimes. After 1 hour or so, keep the cover semi-open so as to start reducing.
When the tomatoes are soft and reduced (after additional 2 hours), turn off the heat and purée the tomatoes with a vegetable mill, using the finest sieve, and collect the sauce in a pot.
Finally, add basil and cook over low heat for 30 minutes, stirring often.
Now check the pomarola: if it is still too watery – it will depend on the tomatoes you chose – you can cook it again always on low heat for 5-10 minutes making sure the bottom part won't stick.
Now the pomarola is ready… and cook the pasta you like!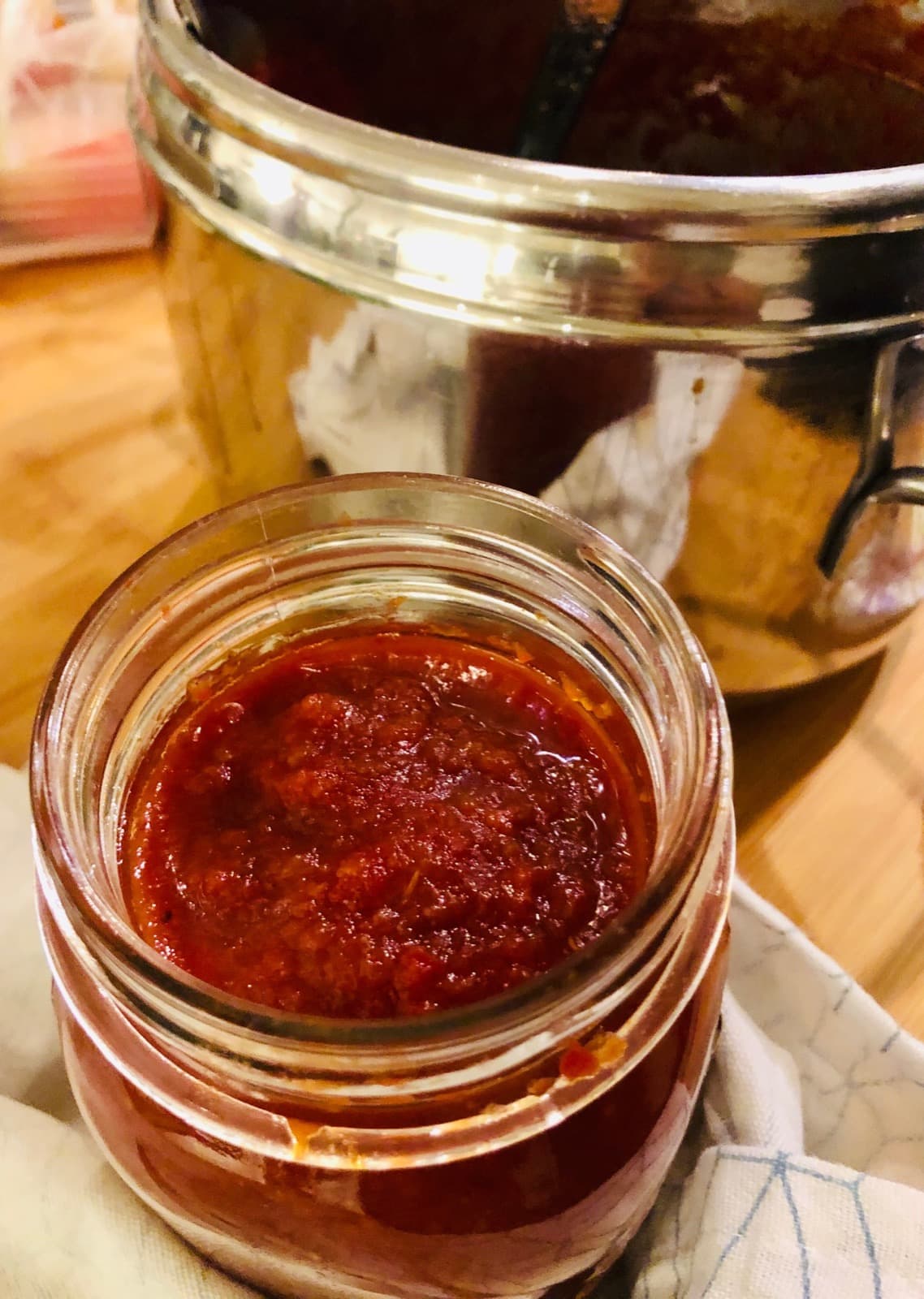 Note
How to store pomarola
Pour the tomato sauce into sterilized jars and close them tight. Put the jars in a large pot and cover with water (using a tea towels in between to avoid breaking while boiling): bring to a boil.
Let simmer for 20 minutes and then remove from the heat.
Let the jars cool completely in the pan, then remove them from water.
You can store them for several months in a dry, cool and dark place.
Author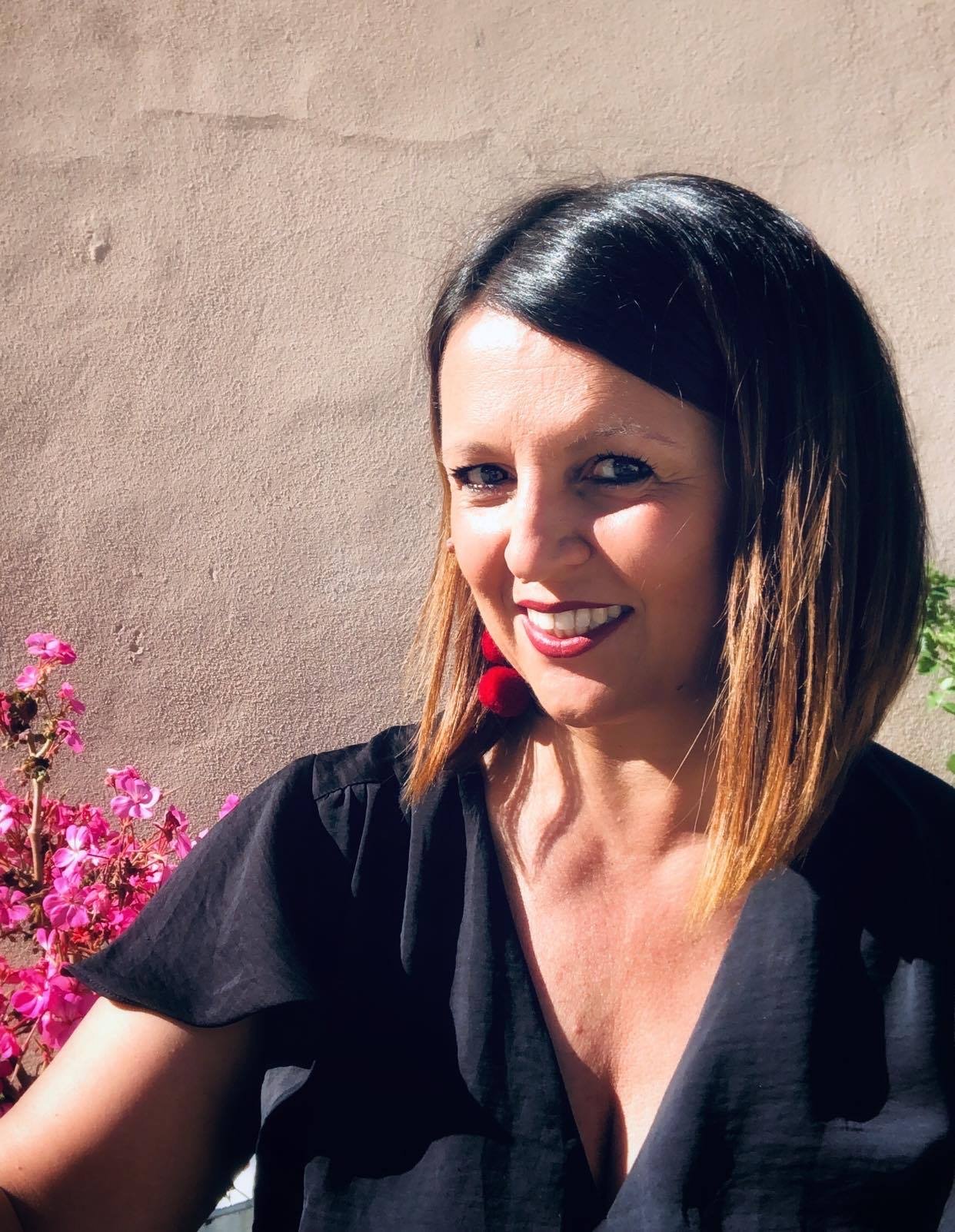 Passionate for food & travel, I loved living in China for 12 years and exploring a different culture. I had the opportunity to discover new flavors and unknown ingredients in the cooking process and became inspired in my own recipes. Tradition though is still an important part of my life. Tradition is the origin of my passion, it's where everything came from: looking at my Nonna cooking in a tiny kitchen in a little village in Italy's Emilia-Romagna Region is where my love of food was born.
Communication is another important asset of my philosophy: I love photography. I believe images have strong communication power in creating emotions. That's why recipes will always be introduced by photos of my creations. Looking at pictures of my dishes will be a travel in time and space, entering the kitchen and enjoying the taste of authentic Italian creations.
You may also like