BUONGIORNO A TUTTI!
There is no Romagna without CAPPELLETTI! Yes, today's recipe it's once again about TRADITION.
Cappelletti (or caplét in dialect) are one of the most famous recipes in Italian cuisine, appreciated by locals also due to their shape being reminiscent of the "galoza", a winged headdress worn by Italian country folk.
It is also the Pasta that signifies a Family gathering, for festivity: at Christmas making Cappelletti has been always a family moment, helping to preserve Italy's food heritage.
From a festive dish cappelletti is nowadays enjoyed on various occasions.
ENJOY TODAY TOO!
Recipe
Ingredients
PASTA DOUGH
• 280g of 00 flour (normally 1 egg for 100g of flour, but I prefer keeping the dough softer)
• 3 medium size eggs
FILLING
• 100g of soft cheese (casatella di Romagna or stracchino)
• 50g of ricotta
• 50g of Parmigiano Reggiano cheese, grated
• 100g of Squacquerone cheese (3 cheeses are usually the heroes in this recipe but being in Romagna I also like to add squacquerone cheese to add more flavour)
• freshly ground nutmeg
TO SERVE
• Ragù Bolognese (today's choice) or 1lt fresh chicken stock.
Preparation
Begin by making the pasta dough. Pour the flour onto a work surface and make a vulcano in the centre. Crack 3 of the eggs into the well and stir with a fork to combine. Once the eggs are mixed into the flour, use your hands to knead the dough until it becomes smooth and elastic (about 10 minutes).
Wrap the dough in cling wrap and let it rest for at least 30 minutes.
Stir the cheeses together for the filling.
Season to taste with nutmeg.
Transfer to a piping bag (or using a table spoon and and a fork).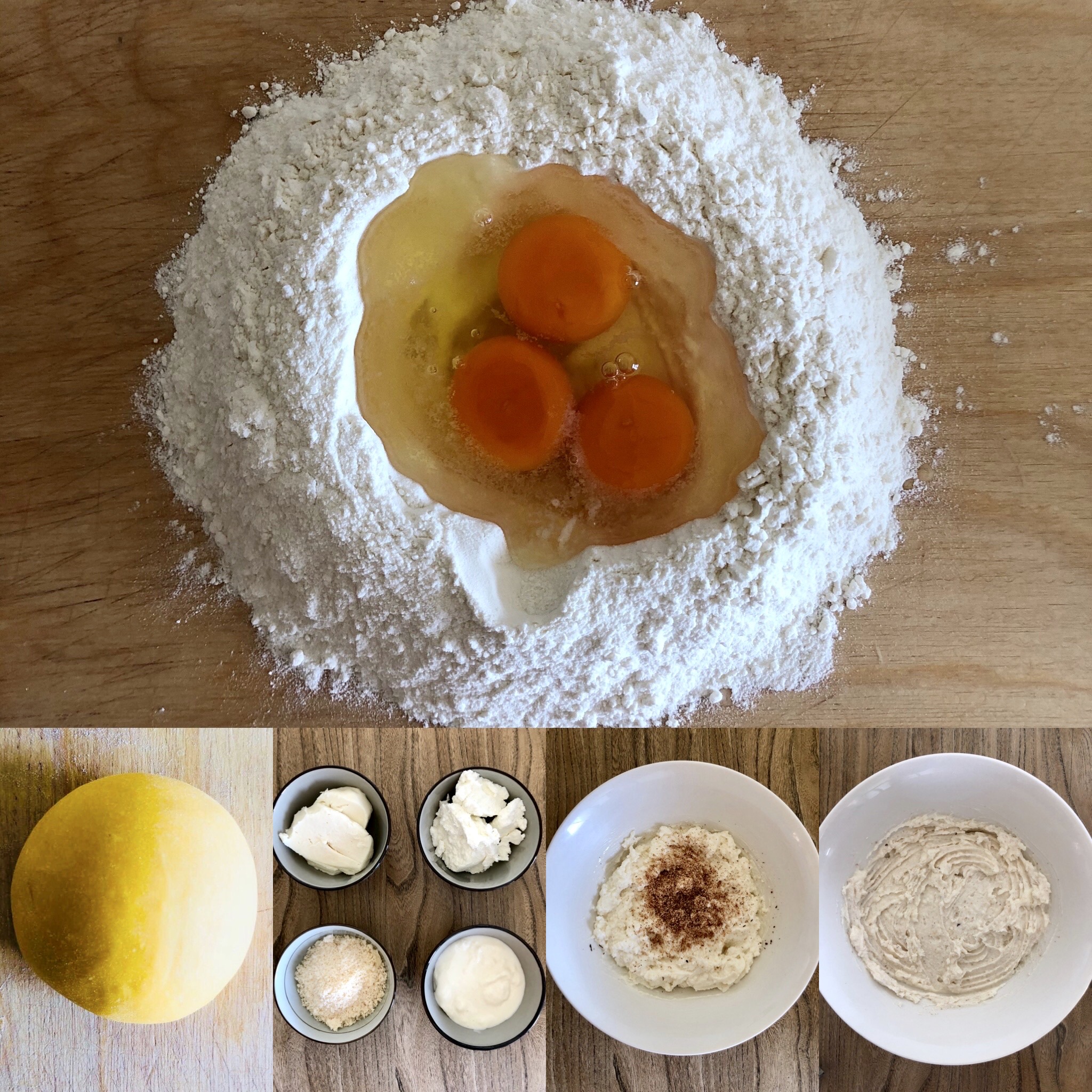 Unwrap the dough and flatten it till 2mm thick with a rolling pin. Now cut the dough into stripes (few of them first and keep covered the remaining sheet of the dough to avoid drying it).
Lay out the pasta sheets and cut into 6cm squares. Pipe a small amount of filling (around a teaspoon) into the centre of each square.
Fold each square over diagonally to create a triangle, carefully pressing together to remove any air bubbles. Bring the two widest corners of the triangle together to create the shape.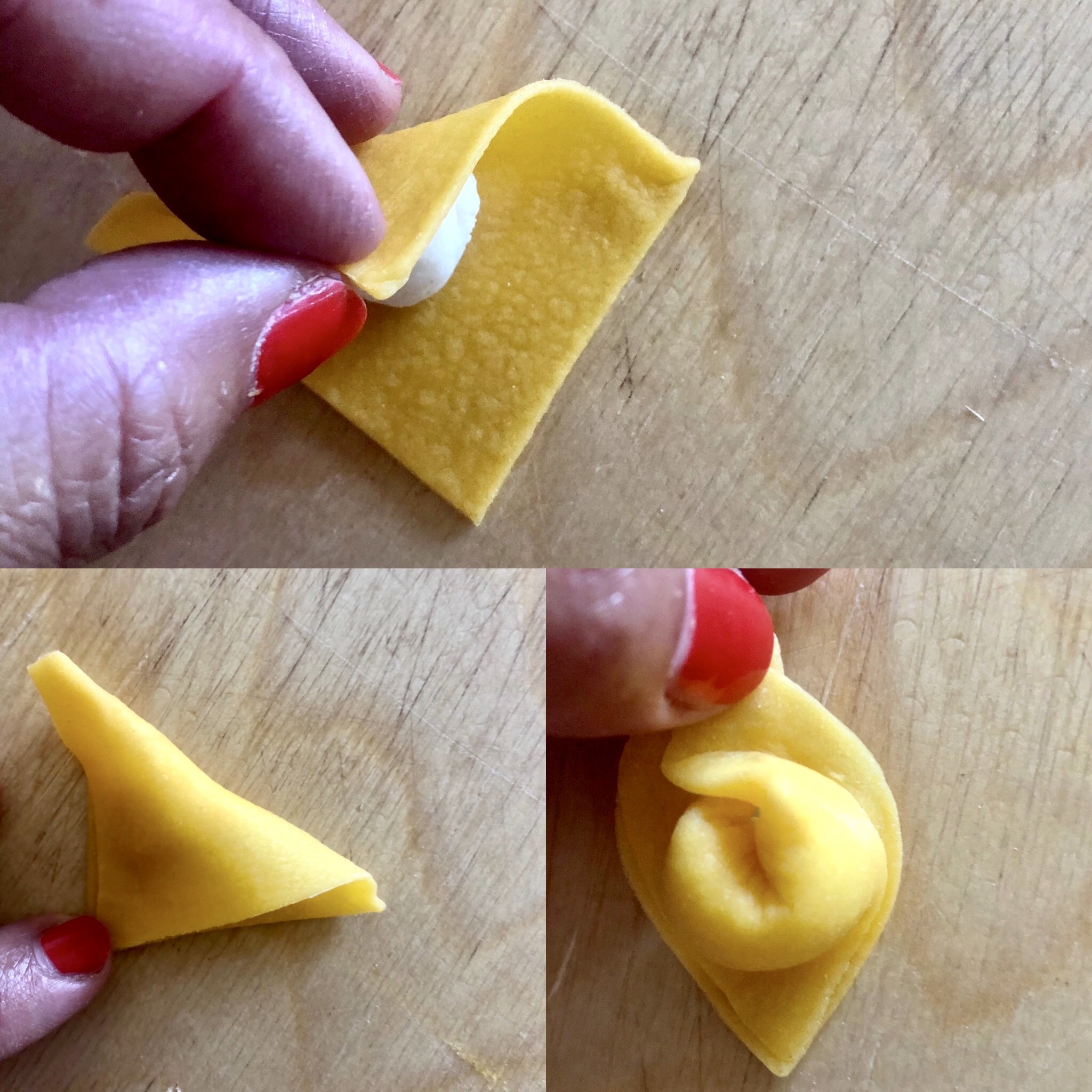 Transfer the cappelletti to a tray dusted with flour (or a wooden board) to prevent the shapes sticking together or drying out.
To make Cappelletti you MUST be FAST so normally it is something that can be done in two people or more. Tradition says the entire Family, for Christmas, would make Cappelletti all together.
Once you have made all your cappelletti you can serve it:
1) With RAGU' BOLOGNESE: gently stir the cappelletti, cooked in salted boiling water (as soon as the pasta rises), together with heated Ragù, in a big pan. Sprinkle  with Parmigiano Reggiano to taste.
2) In a Chicken STOCK: gently warm the stock in a pan until it reaches a gentle simmer. Cook the pasta in the simmering stock for 2–3 minutes.
Author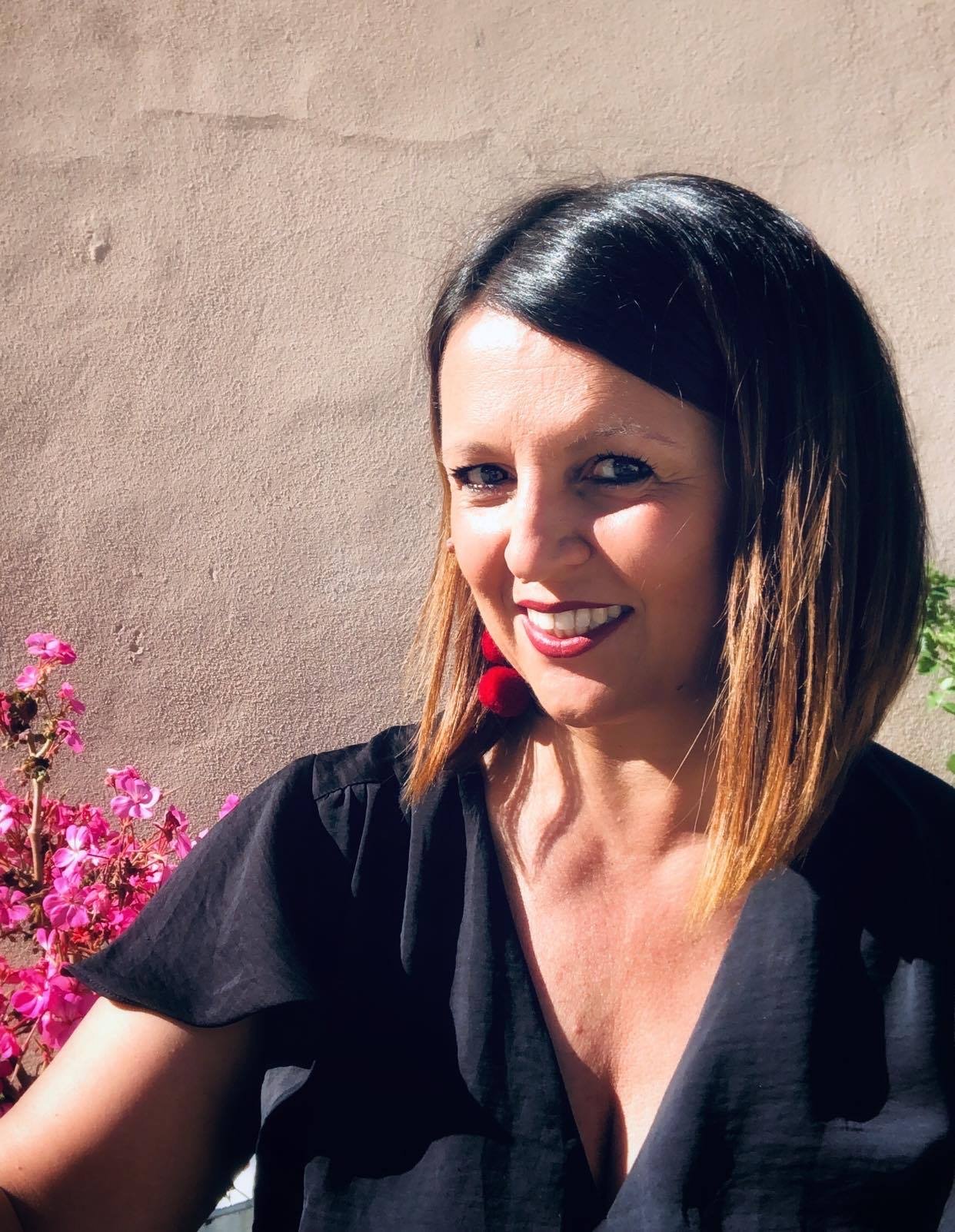 Passionate for food & travel, I loved living in China for 12 years and exploring a different culture. I had the opportunity to discover new flavors and unknown ingredients in the cooking process and became inspired in my own recipes. Tradition though is still an important part of my life. Tradition is the origin of my passion, it's where everything came from: looking at my Nonna cooking in a tiny kitchen in a little village in Italy's Emilia-Romagna Region is where my love of food was born.
Communication is another important asset of my philosophy: I love photography. I believe images have strong communication power in creating emotions. That's why recipes will always be introduced by photos of my creations. Looking at pictures of my dishes will be a travel in time and space, entering the kitchen and enjoying the taste of authentic Italian creations.
You may also like