Emilia-Romagna is a region in northern Italy, located roughly between Venice and Florence. It's a region that doesn't immediately spring to mind when one hears about Italy, but Emilia-Romagna has a lot to offer visitors.
There are mile after mile of sandy beaches, pristine nature reserves, medieval cities such as Bologna, Modena, Parma and Ravenna, a world-famous automotive industry (think Ferrari, Ducati and Lamborghini), a plethora of UNESCO World Heritage sites and mouth-watering cuisine (famous food products from Emilia Romagna include Parmigiano Reggiano cheese and Balsamico di Modena).
Despite its numerous attractions, the region remains relatively off-the-beaten-path for many visitors to Italy. Its many UNESCO World Heritage sites, for instance, are easily accessible and at some sites, you may find yourself admiring the region's rich cultural and architectural heritage with almost no one around.
Emilia-Romagna is an easy drive from Venice, making it the perfect getaway from the bustle of Venice. The A13 highway and SS309 road lead from Venice right into the heart of Emilia-Romagna in about two hours.
It's also possible to get to Emilia-Romagna by train from Venice. Bologna, the capital and largest city in the region, lies in the centre of the major rail routes between Milan, Venice, Florence and Rome. The Frecciargento high-speed line whisks passengers from Venice to Bologna in just 1.5 hours.
From Bologna, visitors can explore the rest of the region using local trains. However, if you have limited time, I strongly recommend hiring a car in Venice to explore Emilia-Romagna. I've highlighted below various places in Emilia-Romagna that make for an interesting and immersive getaway by car from Venice, with a focus on culture, history and nature.
This getaway can be done all year round, though, for the outdoor activities, the best months are April to October.
Places to visit in Emilia Romagna from Venice
Po Delta and Comacchio
Just south of the Venetian lagoon lies the delta of Italy's longest river, the Po. This delta, earmarked as a vast nature reserve (and a World Heritage site), is famous for its wetlands, 'valleys', dunes and wildlife.
Its vast network of waterways, dotted with countless islands, harbours a rich variety of birdlife, making it a haven for bird-watchers from around the world.
Visitors can go on long hikes through the nature reserve or a boat tour to explore the waterways. The SS309 road from Venice passes the Po Delta so if you're driving, it's easy to plan a stop for a nature walk.
Continue driving along the SS309 and you'll reach the town of Comacchio (less than two hours from Venice). Locally known as the 'Little Venice' of Emilia-Romagna, Comacchio lies on 13 islands on the edge of a lagoon, dissected by canals and connected by bridges. The town lacks the grandeur of Venice but certainly makes up for it with its charm.
This fishing town can trace its roots back 2,000 years and is filled with rows of colourful houses, historic palazzos and picturesque canals. Don't miss the beautiful Ponte dei Trepponti (bridge).
Make sure to plan a lunch stop in Comacchio. Famous for its seafood, in particular eel, local Comacchio dishes to try include seafood risotto, spaghetti with crab, eel risotto and the local fish soup.
Just outside Comacchio are the town's seven beaches on the Adriatic coast, from Lido di Volano to Lido di Spina. There's a variety of beach clubs and restaurants where visitors can enjoy the sun, sand and delicious food.
---
Ravenna
Continue south along the SS309 road to Ravenna one of my favourite towns in Emilia-Romagna (about 40 minutes' drive from Comacchio). This town, famous for its ancient mosaics, boasts no less than eight UNESCO World Heritage sites!
I recommend spending at least one night in Ravenna to truly enjoy the town and its historic sites. Ravenna is compact and all the major attractions are within walking distance. Despite its world-renowned attractions, Ravenna is relatively off the tourist trail, allowing visitors to enjoy its historic wonders at a leisurely pace.
The biggest attraction in Ravenna is the 1st century AD Basilica di San Vitale, home to some of the most treasured examples of early Christian and Byzantine art in Western Europe. With its towering columns, grand arches, vivid mosaics and frescoes, the basilica is absolutely awe-inspiring!
Next door to the basilica, another gem awaits: the Mausoleo di Galla Placidia. This little mausoleum, with its exquisite mosaics, has been the source of inspiration for artists and musicians for centuries.
Other attractions in Ravenna include the impressive Battistero Neoniano, the little but no less impressive Cappella di San Andrea (both of which are adjacent to Ravenna's Duomo), the cavernous Basilica di Sant'Apollinare Nuovo and Dante's Tomb (the resting place of the famous poet).
To learn more about the history of Ravenna and its mosaics, I recommend a visit to the City Art Gallery (Museo Arte della Citta).
Ravenna is a lively town with heaps of deliciousness! If you love gelato (who doesn't?), head for Papilla (Via IV November, 8), arguably one of the best gelaterias in Ravenna! The chocolate fountain near the entrance is sufficient to make your mouth water!
In the evenings, enjoy an aperitivo (pre-dinner drinks with snacks) at the lively Piazza del Popolo (the main town square), Fresco café (Via IV November, 51) or at the Ca de Ven restaurant/bar (Via Corrado Ricci, 24), a true Ravenna institution famous for its authentic Romagna cuisine.
Restaurants in Ravenna I can recommend include Ca' de Ven, Osteria dei Battibecchi (local food in a homely ambiance; Via della Tesoreria Vecchia, 16), Antica Trattoria Al Gallo 1909 (fabulous food in stylish, classical surroundings; Via Maggiore, 89) and Ristorante Alexander (fine-dining restaurant housed in an old cinema; Via Bassa del Pignataro, 8).
A short drive from Ravenna are the town's beaches lined by thick pine forests and various beach clubs and restaurants. Beach clubs to look out for include Singita Miracle Beach and Charlie Beach. These are popular places for the locals who come here to enjoy the beach, mingle and be seen.
From Ravenna, follow the SS16 road in a northwesterly direction to the town of Ferrara, a 1.5 hour drive away. Roughly halfway between both towns lies Argenta, a small town at the edge of the Valli di Argenta (one of the Regional Parks of the Po Delta).
Plan a stop here to visit the Ecomuseum and enjoy the birdlife on a walk along one of the trails through the marshes. Then continue on the SS16 to Ferrara, approximately 30 minutes away.
---
Ferrara
A UNESCO World Heritage listed town, Ferrara is a treasure trove of 15th century Renaissance architecture, with imposing palaces and medieval walls that are still intact. Often overlooked, Ferrara is another Emilia-Romagna gem that begs to be explored.
This pedestrian and bike friendly town has a history that goes back at least 2,000 years. In the 13th century, the powerful Este family made Ferrara their seat of power, ushering in an era of development, monuments of which can still be seen today.
The foremost example from this era is the Castello Estense, an impressive 14th century castle with four huge bastions and a moat built in the centre of Ferrara. Visit the castle to admire the magnificent frescoes and learn about the House of Este, a family that rivalled the powerful Medici in Florence.
Just down the road from the Este Castle is another Ferrara landmark: the Duomo or Cathedral. This 12th century monument, with its Romanesque, Gothic and Renaissance influences, is a must-see!
Across from the Duomo is the beautiful 15th century Town Hall. This historic building served as one of the residences of the Este family and features a stunning marble staircase.
Other attractions in Ferrara include other Este palaces such as the Palazzo dei Diamanti (home of the National Gallery) and the Palazzo Schifanoia, with its amazing frescoes and the breathtaking Salone dei Mesi (Room of the Months).
I also recommend exploring the arched lanes of the southern district (or the old Ghetto). This maze of atmospheric alleys and lanes, with their countless arches, dates back to the Middle Ages. Near this area, you'll also find Casa Romei, a palace famed for its frescoes, sculptures and friezes.
For a drink or a meal, I recommend Al Brindisi (Via Adelardi, 11), reputed to be Italy's oldest tavern that's still in existence. If you're looking for a more contemporary dining experience, check out Ca' d' Frara Trattoria Moderna (Via del Gambero, 4).
From Ferrara, take the A13 highway to Padua and continue on the A57 to Venice. The drive back to Venice takes less than 1.5 hours.
Itinerary for a 3-day Emilia-Romagna Getaway from Venice
Day 1: Venice to Ravenna
Morning: leave Venice for the Po Delta. Continue to Comacchio.
Afternoon: stroll around Comacchio. Have lunch in the town or at the beach. Continue to Ravenna.
Overnight in Ravenna. I suggest a leisurely stroll in the town centre followed by aperitivo.
Day 2: Ravenna
Morning/afternoon: visit some of the town's main attractions. I suggest starting at the Basilica di San Vitale. The ticket office near the Basilica di San Vitale sells tickets that cover entrance to five of the eight UNESCO World Heritage sites in Ravenna.
Late-afternoon: leave for Ferrara with an optional stop in Argenta.
Overnight in Ferrara.
Day 3: Ferrara
Morning/afternoon: explore Ferrara. Don't miss the Este Castle, Cathedral and Palazzo Schifanoia.
Late-afternoon: return to Venice.
Author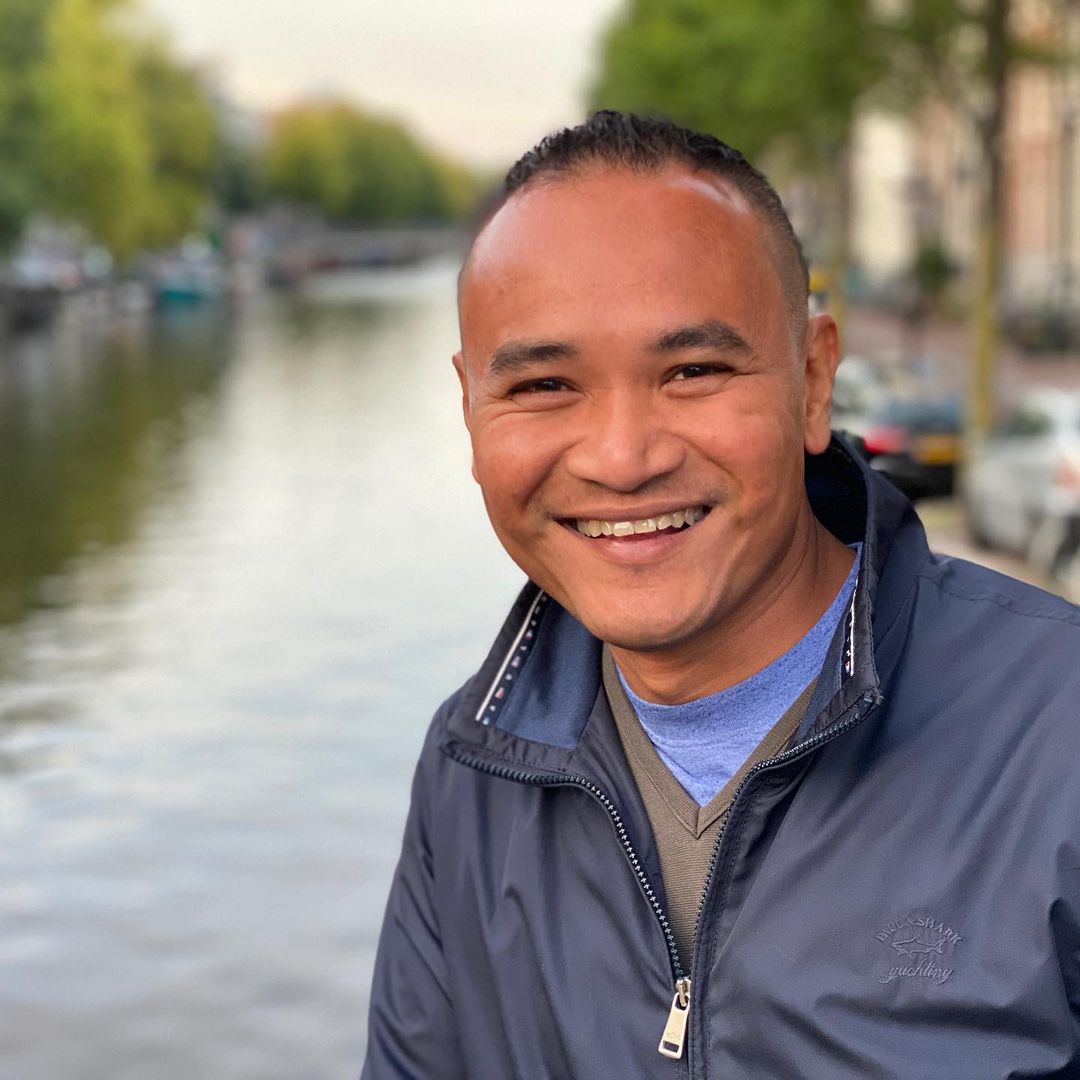 Keith is the Founder and Publisher of the Velvet Escape luxury travel blog. Based in Amsterdam, Keith left his ten-year investment banking career to travel the world and carve out a new career as a travel blogger and social media advocate. He has visited more than 80 countries across six continents. In addition to being a travel blogger, Keith often speaks at travel and social media conferences. He is also the co-founder of the Global Bloggers Network, a community of more than 3,000 travel bloggers.
You may also like