Vintage and brand clothing, jewelry, and precious objects, but also furniture from some years back and craft objects that you would have never imagined to find on the stalls of a market. All this at affordable prices.
Christmas is coming. It's time for us to begin to draw up the list of people to give a gift to.
Every year it is a drama and no one leaves this battlefield unscathed. You have to rack your brain to find the perfect gift, which has to be nice but not too much expensive. There is the risk of being swallowed up by Saturday afternoon's traffic, maybe to be overwhelmed by the crowd in a shopping center, or to spend sleepless nights glued to the computer for some e-commerce.
Good thing that during the last years the trend of vintage and handmade has caught on increasingly in Italy, giving life to new realities, and even if they are rather recent, they have become an excellent opportunity to meet and know each other, to exchange ideas or just to wish Christmas greetings.
For this reason, we have prepared a list of the best vintage & handmade Christmas markets in Emilia-Romagna, where you can enjoy your Christmas shopping days and find exclusive and unique presents.
Gypsy Garden
Place: Cervia | Magazzini del Sale (Salt Storehouse)
Time: 2-3 & 9-10 December 2023, from 11 am to 8 pm
Admission: daily ticket €5, weekend ticket €8; free admission for children under 12 years old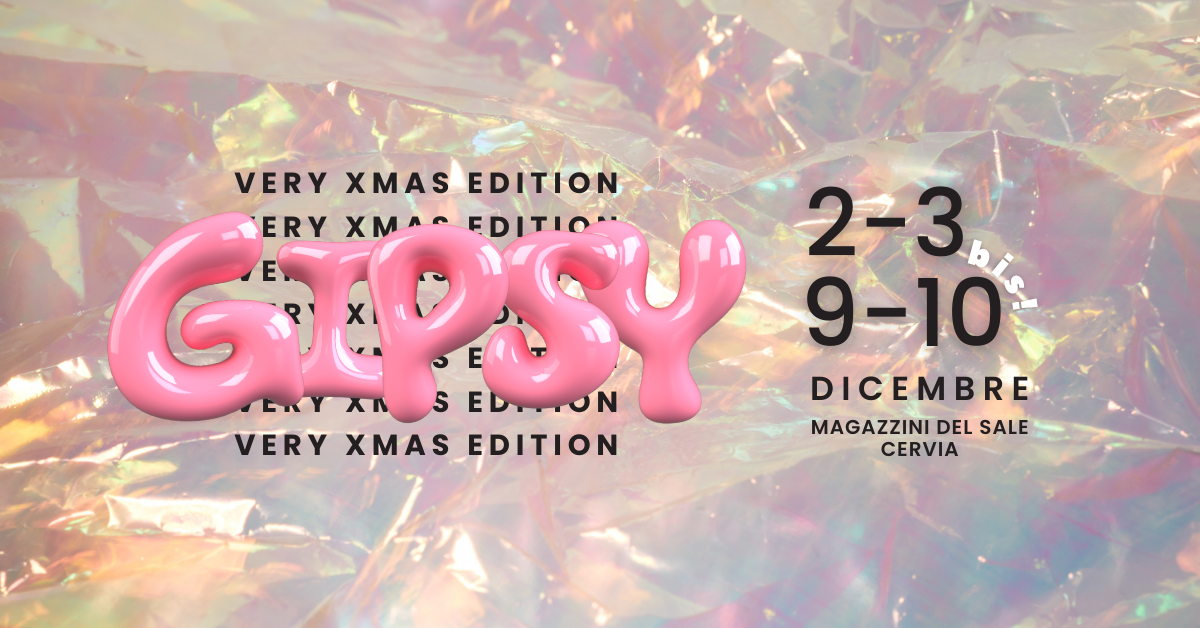 The GIPSY GARDEN in three words? Quality, Magic, Experience.
A garden of creative souls awaits you inside the Cervia's Salt Storehouses, to amaze you with its creative spokespersons of the Made in Italy quality craftsmanship.
To make this event even more magical, artistic performances, musical moments, and many delicious things to eat and drink.
A/mano Market
Place: Piacenza | Auditorium Sant'Ilario, Via Garibaldi 17
Time: 8-9-10 December 2023, from 10 am to 8 pm
Admission: free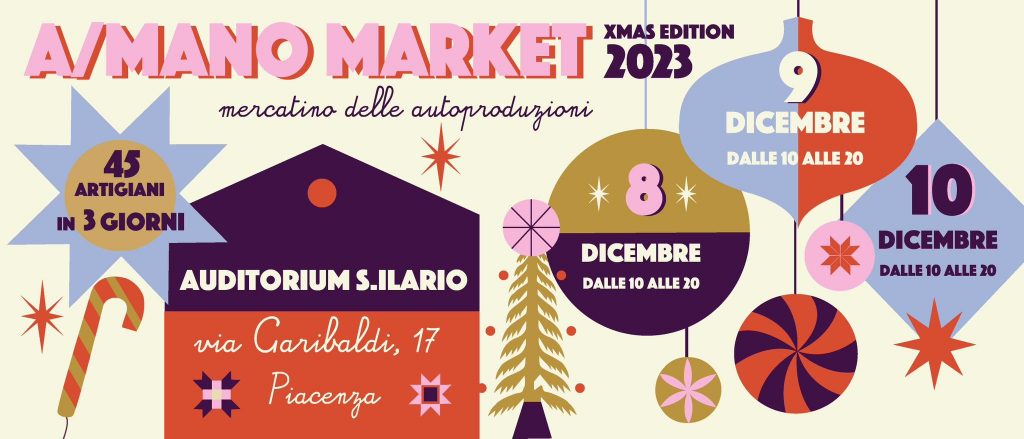 A/MANO MARKET is the handmade and creativity festival in Piacenza since 2011.
This market is a good opportunity to find exclusive objects, especially in preparation for Christmas, from dressmaking to items of all kinds, including jewelry or furniture pieces.
It also represents an excellent meeting point for young designers and artisans coming both from the surroundings and from far away. It is a very dynamic social space enriched by music performances and appetizing food stands.
Era-Ora Market
Place: Bologna | LÀBAS, Vicolo Bolognetti 2
Time: 9-10 December 2023, from 11 am to 7.30 pm
Admission: free

A new, double Christmas appointment awaits you in Bologna, in the beautiful courtyard of Vicolo Bolognetti managed by the Làbas collective: ERA-ORA MARKET is back with a rich proposal for vintage clothing accessories, crafts, accessories and handmade productions.
Garage Sale Xmas Edition
Place: Ravenna | Artificerie Almagià, via dell'Almagià 2
Time: 8-9 December 2023, from 10 am to 7 pm
Admission: free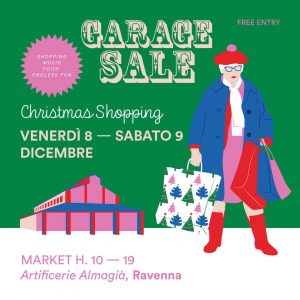 Inside the Almagià – a polyvalent space that once was a warehouse of sulphur in the City Dock area in Ravenna – you can find the usual meeting with GARAGE SALE in a special Christmas version.
It is a friendly temporary shop, perfect if you're looking for vintage or second-hand objects, but also if you like to spend an amusing day with your friends among music, quality food, and artistic installations.
Montagnola Republic Market
Dove: Bologna | Parco della Montagnola
Quando: 8-9-10 e 15-16-17 December 2023, from 11 am to 10 pm
Admission: free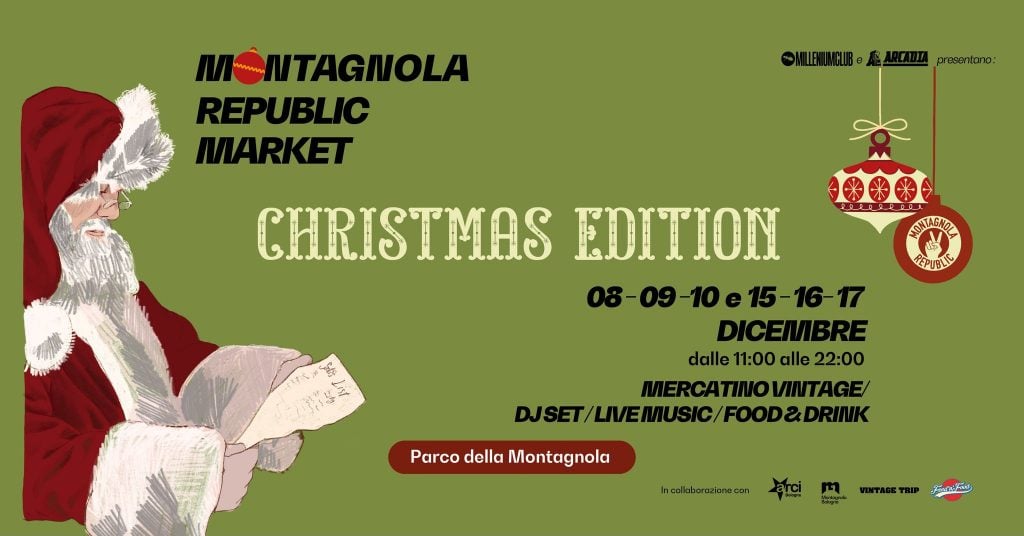 Physical extension of the well-known market that animates the Montagnola area every weekend, the MONTAGNOLA REPUBLIC  MARKET is a vintage-style clothing and accessories market, with live concerts, DJ sets, food & beer area, and many activities for adults and children.
Cesare temporary shop
Place: Cesena | Via Carbonari 14
Time: from November 25th to December 24th, from 10 am to 7.30 pm
Admission: free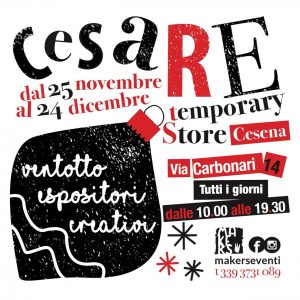 If you're looking for a design and handcraft Christmas present, pop up at CESARE TEMPORARY SHOP (by Makers Mrkt), which is back this year in Cesena.
A real experience for all lovers of self-produced design, with over 30 brands of excellence including local artists and artisans.
Author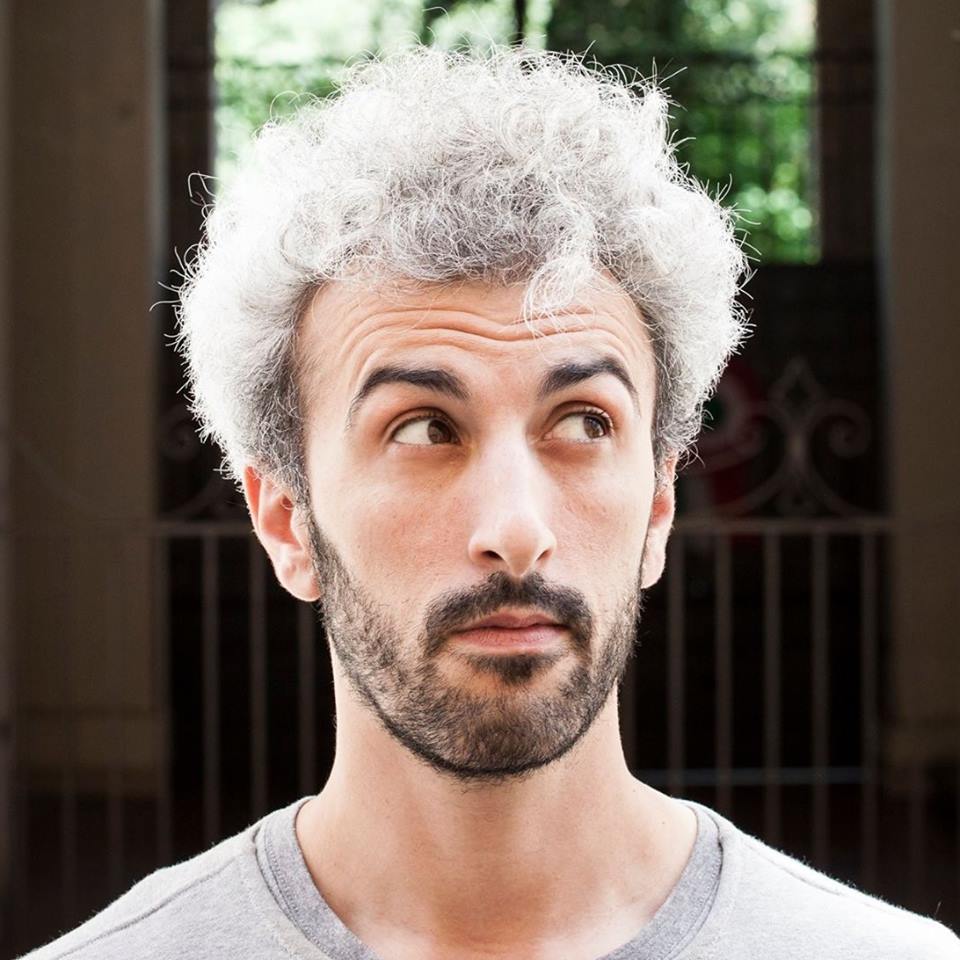 Davide Marino was born archaeologist but ended up doing other things. Rational – but not methodic, slow – but passionate. A young enthusiast with grey hair
You may also like