Today's journey takes you to a lovely place in the Tuscan-Romagna Appennines, located within Romagna, surrounded by the National Park of the Casentino Forest: Bagno di Romagna, simply marvellous!
The hero of today's recipe is coming from this lovely area: chestnuts!
We're going to make a soup with them like my Nonna was preparing for me when I was little.
I still remember the sweet perfume from the kitchen while cooking, so delicious!
No excuse, everyone can cook this simple but delicious soup, called Cuciarul! Let's start!
Recipe
Ingredients
for 2-4 people
300g dry chestnuts
1-2 bay leaves
1.5l water
pinch of salt
---
Preparation
Soak the chestnuts the night before if you have time.
Cook the dried chestnuts in water with a few bay leaves and a pinch of salt, for about 2 hours until they are tender. Check and add hot water to replace the evaporated one.
---
Enjoy them with their broth for an afternoon snack or as we say as "minestra" (soup) for lunch.
Another option can be to cook them for about 2 hours in wine with the addition of sugar, cinnamon, cloves and a little more wine at the end of cooking.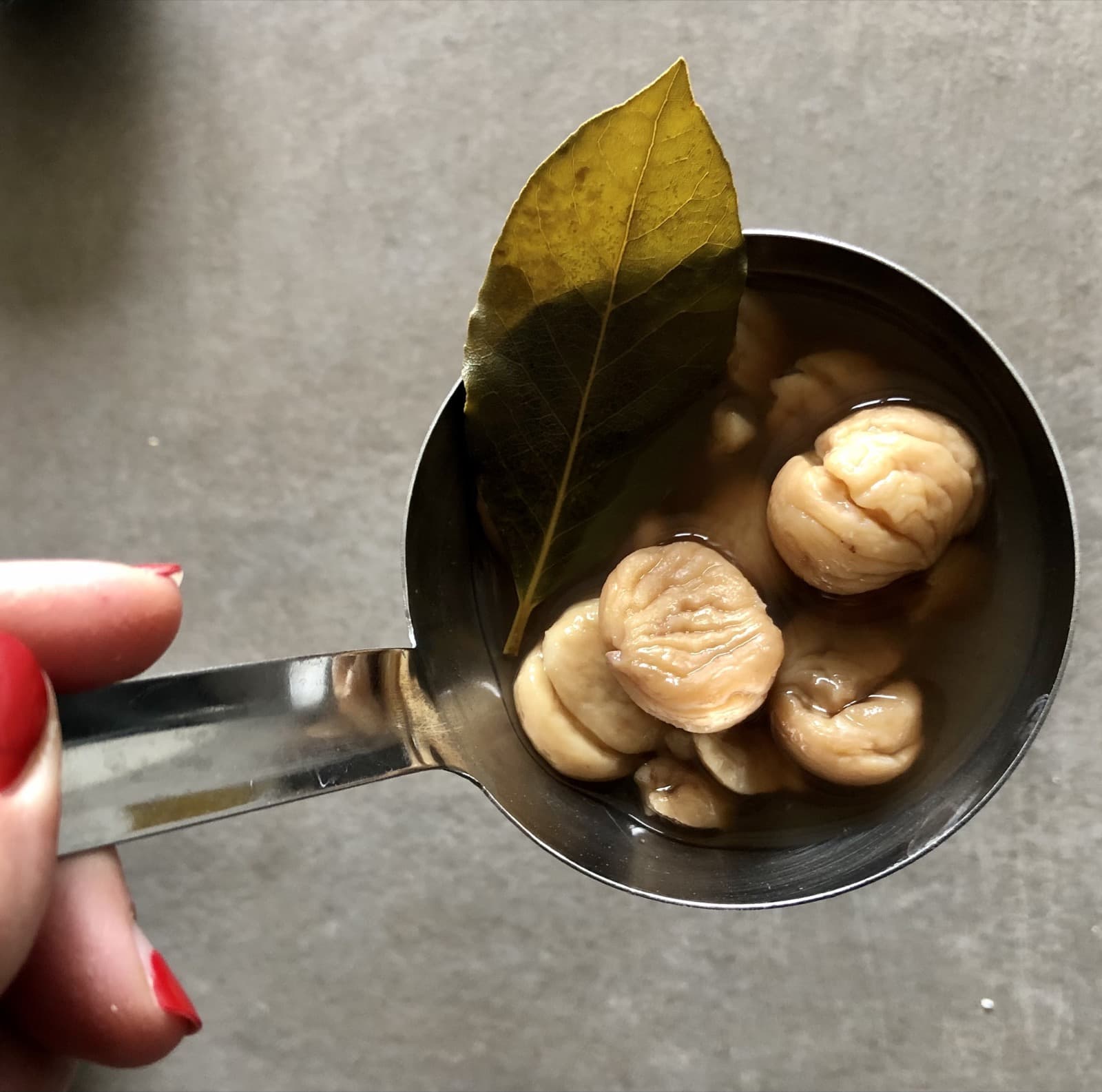 Food History
In the Middle Ages the most useful tree species was the chestnut. It was called "the bread tree" and the Cuciarul are part of the traditional products of Romagna.
Its fruits, chestnuts, were an irreplaceable food for the Alpine and Apennine populations. The chestnut tree represented for a long time the main source of food for the populations of the hilly and mid-mountain areas, especially in the years of grain famine.
Chestnuts were eaten fresh or dried, raw or cooked, boiled and roasted. They were also reduced to flour in the mills, to prepare dishes, focaccia, sweets such as castagnaccio.
The Cuciarul are a dish based on dry, skinned chestnuts, then soaked and boiled in water or flavored wine.
Once upon a time, the Romagna peasants were preparing, eating and offering them to guests during the long winter gatherings, together with roasted chestnuts (caldarroste) and chestnuts boiled in water with the addition of bay leaves (balotte).
They were also served in a tureen placed in the center of the table as an accompaniment to pasta in broth strictly handmade by the azdore or arzdore (rulers), the housewives who presided over the housekeeping.
Author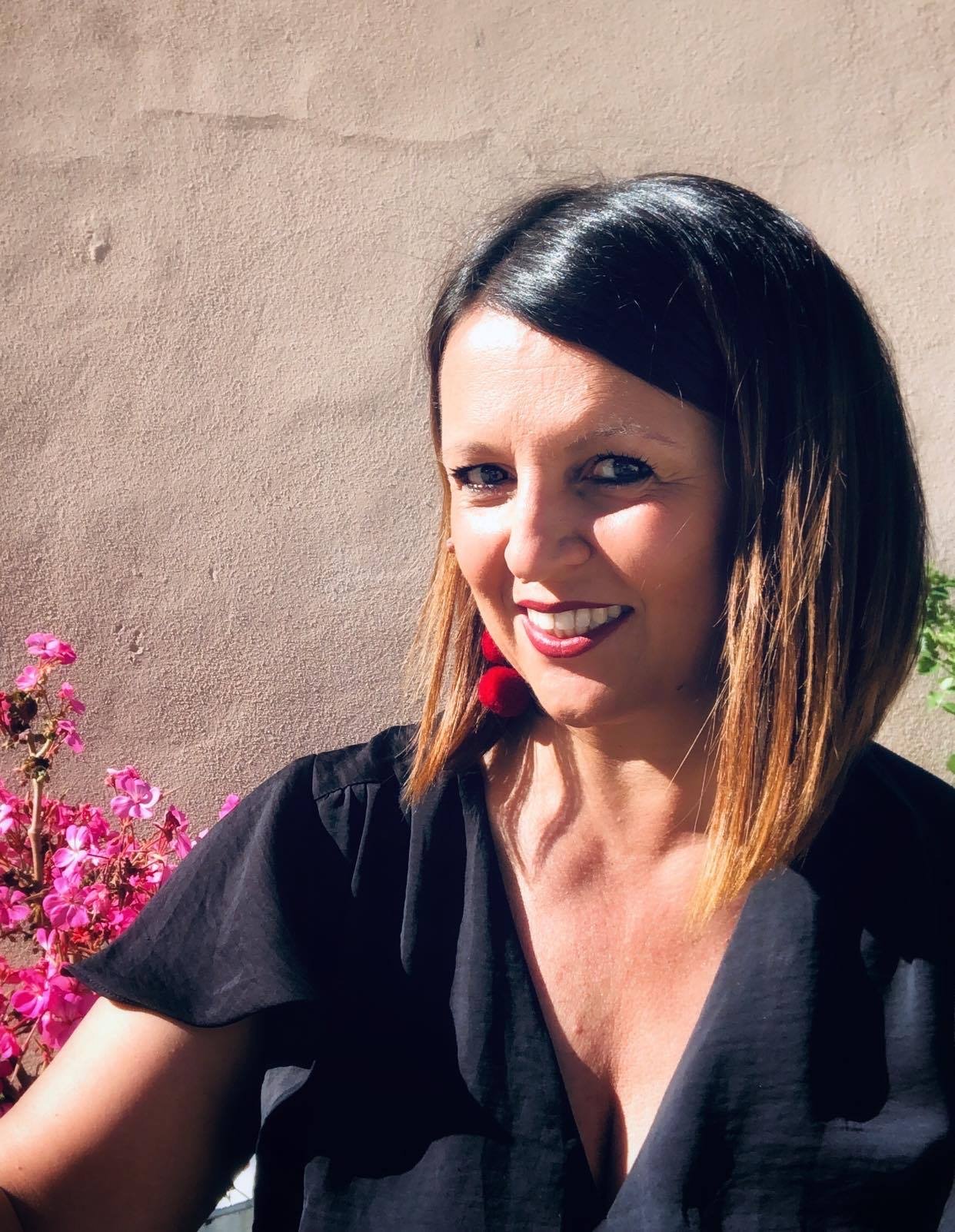 Passionate for food & travel, I loved living in China for 12 years and exploring a different culture. I had the opportunity to discover new flavors and unknown ingredients in the cooking process and became inspired in my own recipes. Tradition though is still an important part of my life. Tradition is the origin of my passion, it's where everything came from: looking at my Nonna cooking in a tiny kitchen in a little village in Italy's Emilia-Romagna Region is where my love of food was born.
Communication is another important asset of my philosophy: I love photography. I believe images have strong communication power in creating emotions. That's why recipes will always be introduced by photos of my creations. Looking at pictures of my dishes will be a travel in time and space, entering the kitchen and enjoying the taste of authentic Italian creations.
You may also like