BUONGIORNO!
Today's recipe is probably in my top 3 favourite pasta dishes: PASSATELLI Romagnoli!
Considering I love broth, I am always serving Passatelli in Brodo (broth), but it can be served with different sauces, for example at the beach, on the Adriatic Coast it's normally served with a seafood sauce (delicious too!).
But for me, broth and Passatelli are the perfect combination!
Let's make them together! A very simple procedure, but BELIEVE ME….with such a delicious result!
ENJOY!
Recipe
Ingredients
120g fine grind breadcrumbs
120g fine grind parmigiano Reggiano cheese
3 eggs
1 organic lemon (zest)
½ grated nutmeg
pinch of salt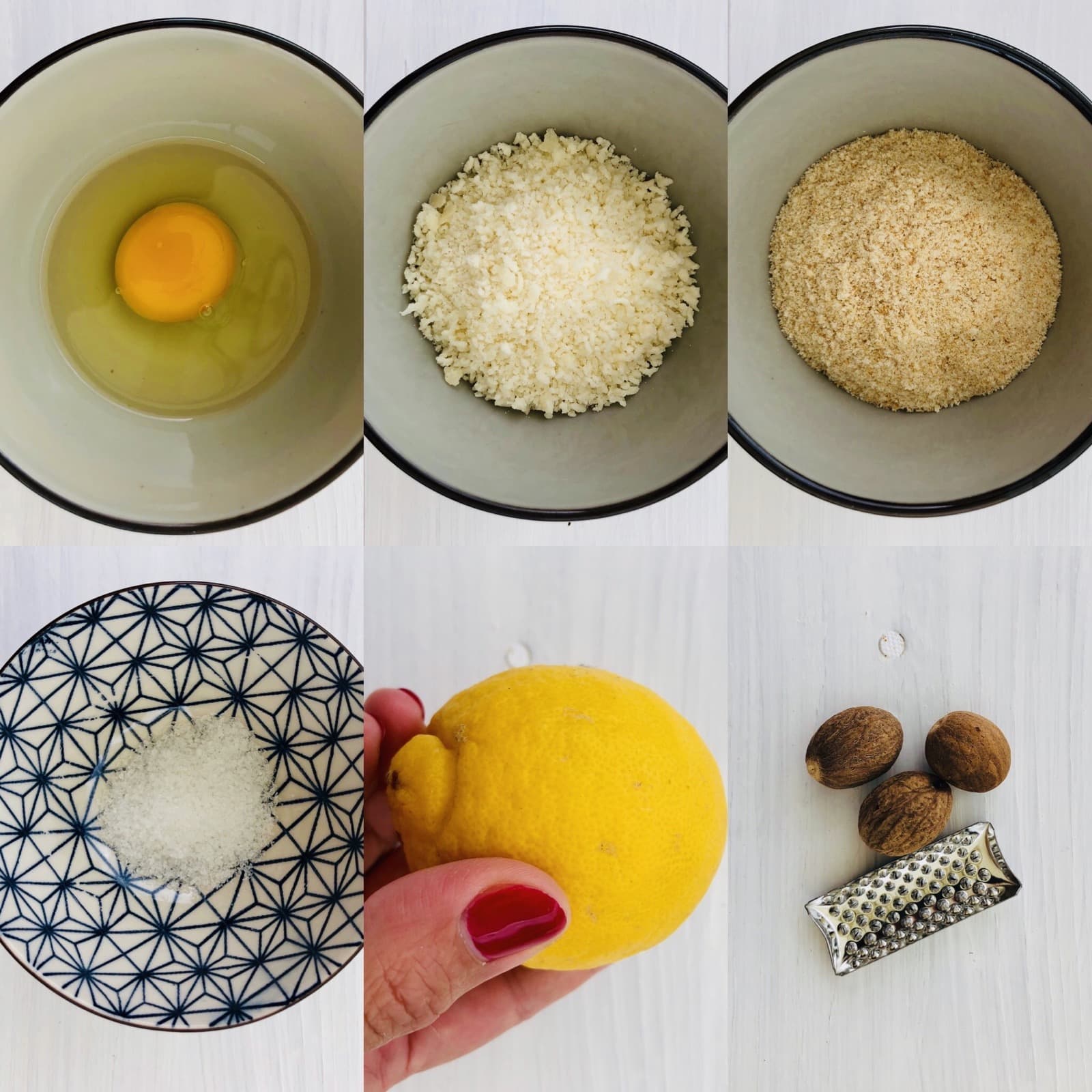 Preparation
Combine breadcrumbs, finely grated Parmigiano Reggiano cheese and eggs.
Add lemon zest, nutmeg and a pinch of salt.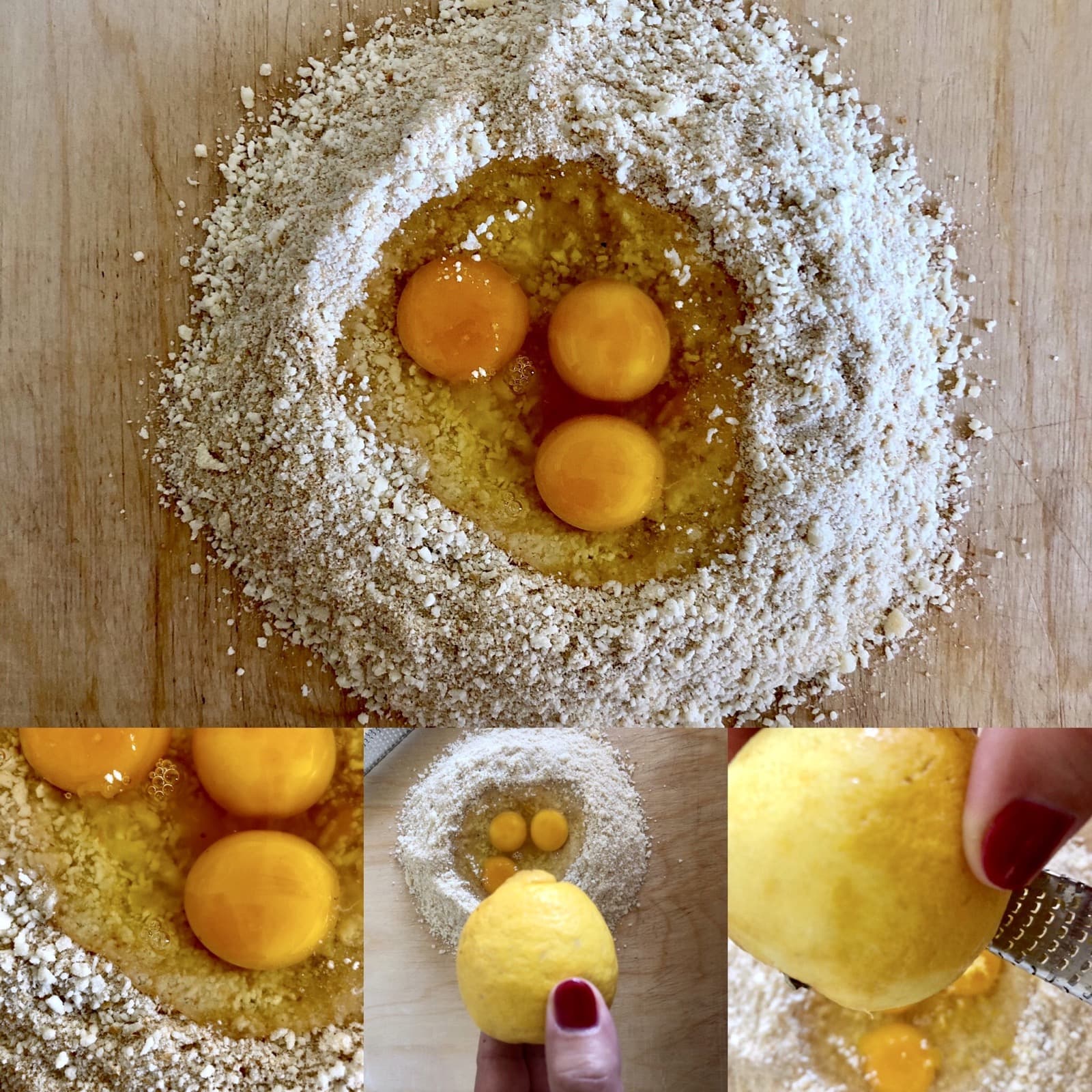 Using your hands mix all the ingredients together until you form a dough ball.
Knead well for a few minutes letting all the ingredients combine and stick together.
Wrap the dough in a plastic wrap and let rest for at least half an hour (from a few hours to a day or two in the fridge in wrapping paper). If you have no time to let it rest, it is also fine, just make sure all the ingredients come together in a compact dough to prevent breakage.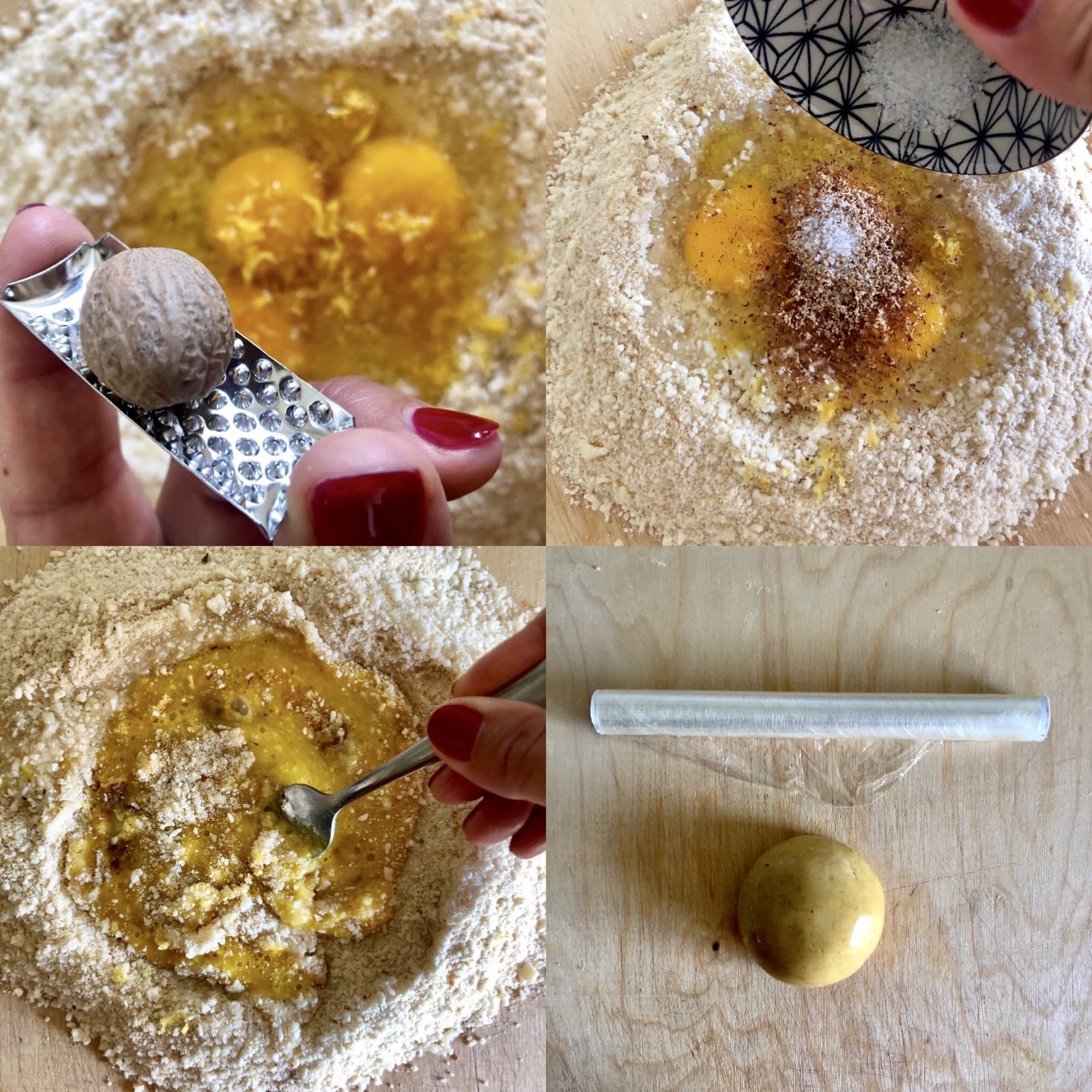 Divide the dough in 2-3 parts. Run each piece through the Passatelli iron (see picture).
Press the dough through the iron, then let them rest on a paper tray.
I always use the Passatelli iron from my nonna, for me it's the best way to make passatelli, maybe sentimentally but also for their consistency (I prefer them to be thicker than slimmer).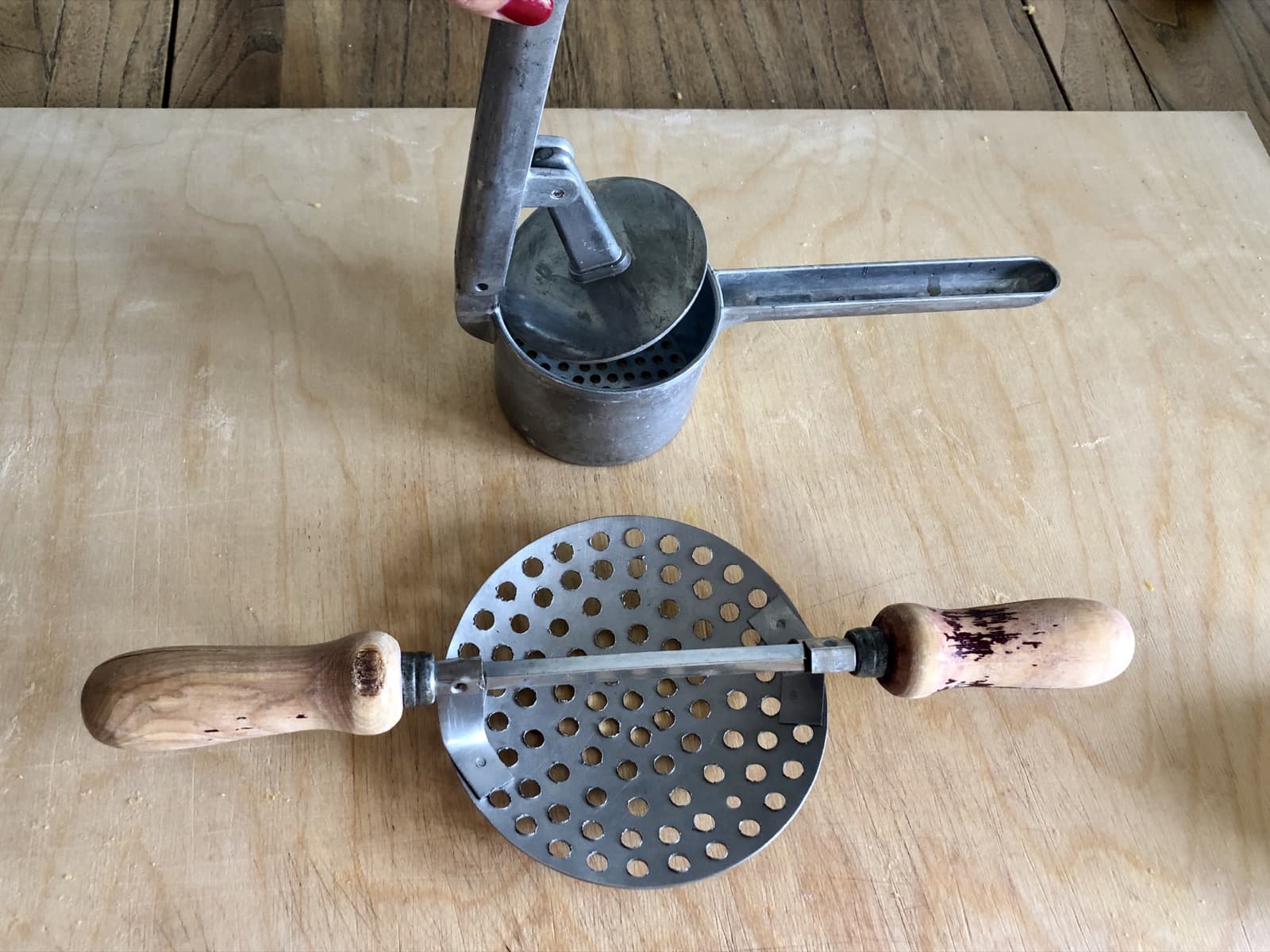 As an alternative, if you cannot find the Passatelli iron or you don't feel that comfortable with it, run each piece through a potato press using a disc with the largest opening.
How to cook them
Drop the passatelli directly in boiling broth (or water if you prefer using another sauce, for example seafood sauce) right off the press and let cook until they rise to the top.
Served with broth
Ingredients:
3-4 litres of water
1/4 piece of hen1 piece of beef
1 stalk of celery
1 carrot
½ onion2 small tomatoes
Boil it in low flame for at least 2-3 hours (45 mins pressure cooker).
Food History
Exclusively hand-made with kitchen scraps such as stale bread, hardened cheese, eggs and beef marrow bones (PELLEGRINO ARTUSI N.20 Recipe) Passatelli, or rather passatelli soup, is a poor but definitely tasty dish typical of the ancient Emilia-Romagna culinary tradition.
The name "Passatelli" stands for "going thorugh" the iron used to make them.
In the past, passatelli were prepared only for important occasions: Christmas Eve, Easter, but also births, baptisms, or weddings since Parmigiano Reggiano cheese was a real luxury back in time!
In wealthy Families, passatelli were made of a lot of cheese, while at the farmer's houses the main ingredient was stale bread (Passatelli in fact they have always been seen as comfort food).
Nowdays, for people from Romagna in particular, on a chilly day or back from a long trip, nothing can be better than a hot bowl of freshly made Passatelli in Brodo!
Author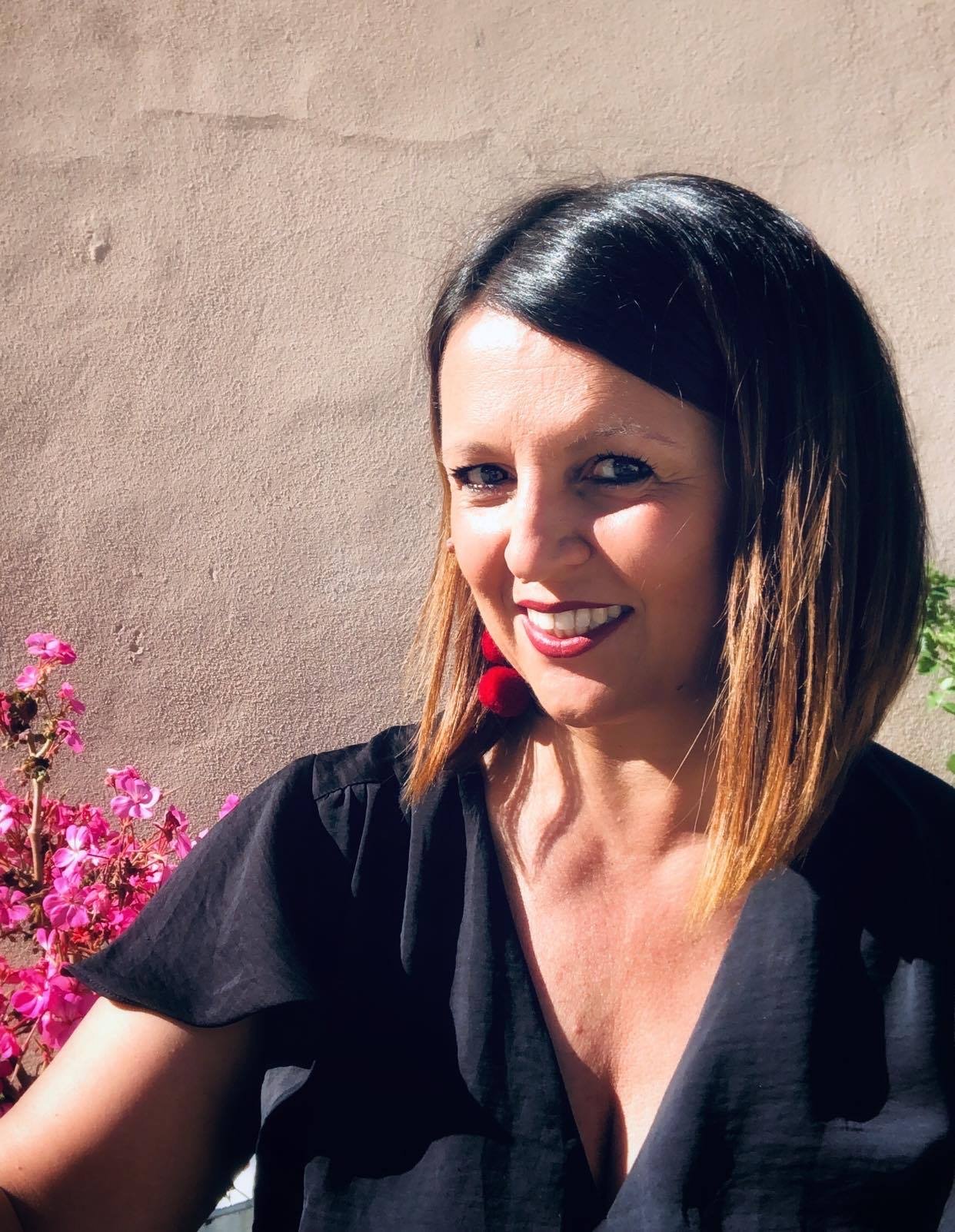 Passionate for food & travel, I loved living in China for 12 years and exploring a different culture. I had the opportunity to discover new flavors and unknown ingredients in the cooking process and became inspired in my own recipes. Tradition though is still an important part of my life. Tradition is the origin of my passion, it's where everything came from: looking at my Nonna cooking in a tiny kitchen in a little village in Italy's Emilia-Romagna Region is where my love of food was born.
Communication is another important asset of my philosophy: I love photography. I believe images have strong communication power in creating emotions. That's why recipes will always be introduced by photos of my creations. Looking at pictures of my dishes will be a travel in time and space, entering the kitchen and enjoying the taste of authentic Italian creations.
You may also like