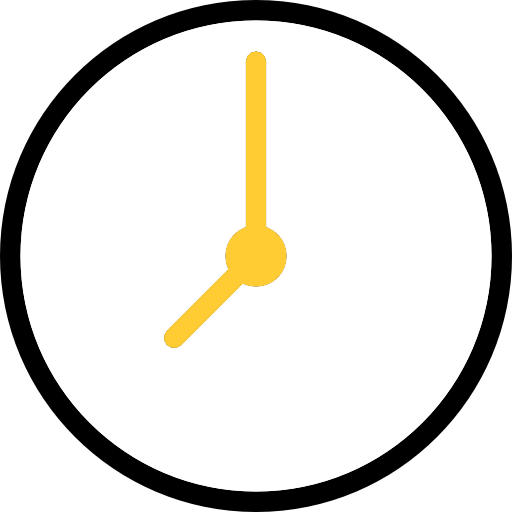 Admittedly, it's difficult to tear yourself away from Bologna.
As the capital of Emilia-Romagna, the city is the culinary capital of what is arguably Italy's most famous gastronomic region.
Pizza notwithstanding, this is the home of some of Italy's most fawned-over food exports, including lasagna, ragù, mortadella and tortellini, so eating alone can keep you here for days and days.
Then there's the medieval city's deep-rooted relationship with music (it's recognized as a UNESCO City of Music); a vibrant student population thanks to the oldest university in the world (University of Bologna, founded in 1088) and a wealth of museums and cultural attractions that are at once fascinating and uncrowded.
But bear with me here: there are a few fun things to see and do on day trips from Bologna as well!
Here are four ideas to get you on the road and out into the colli bolognesi (Bologna hills) and surrounding towns and villages.
Rocchetta Mattei (BO)
The honor of the quirkiest attraction outside Bologna goes to ROCCHETTA MATTEI, a captivating hilltop castle in Grizzana Morandi, 50km southwest of the city, that looks straight out of Lawrence of Arabia.
Unconventional Italian homeopath Count Cesare Mattei lived here in extravagant eccentricity, building a medieval marriage of Gothic and Moorish architecture that feels equal parts Arabesque fantasyland, M.C. Escher woodcut and Italian castle indulgence.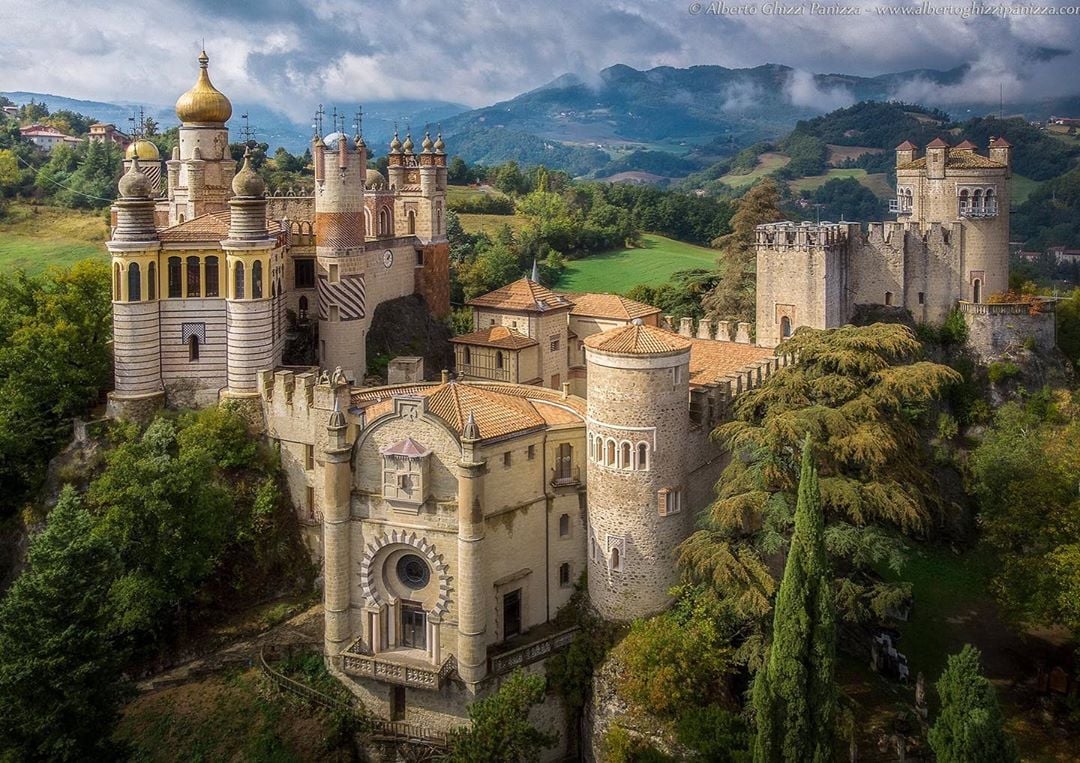 Mattei made his fortune from a quack medical procedure called 'electro-homoeopathy' that supposedly cured cancer; it didn't, but that didn't stop legions of hopefuls from flocking to this labyrinthine castle in the Apennines, replete with winding staircases, mismatched rooms, striking courtyards and a spellbinding black-and-white-striped chapel – and giving it a shot.
Moorish arches and turrets, onion-shaped domes and minarets and a courtyard that recalls Spain's Alhambra of Granada also contribute to the out-of-place atmosphere.
You can tour the castle on weekends (reservations are mandatory).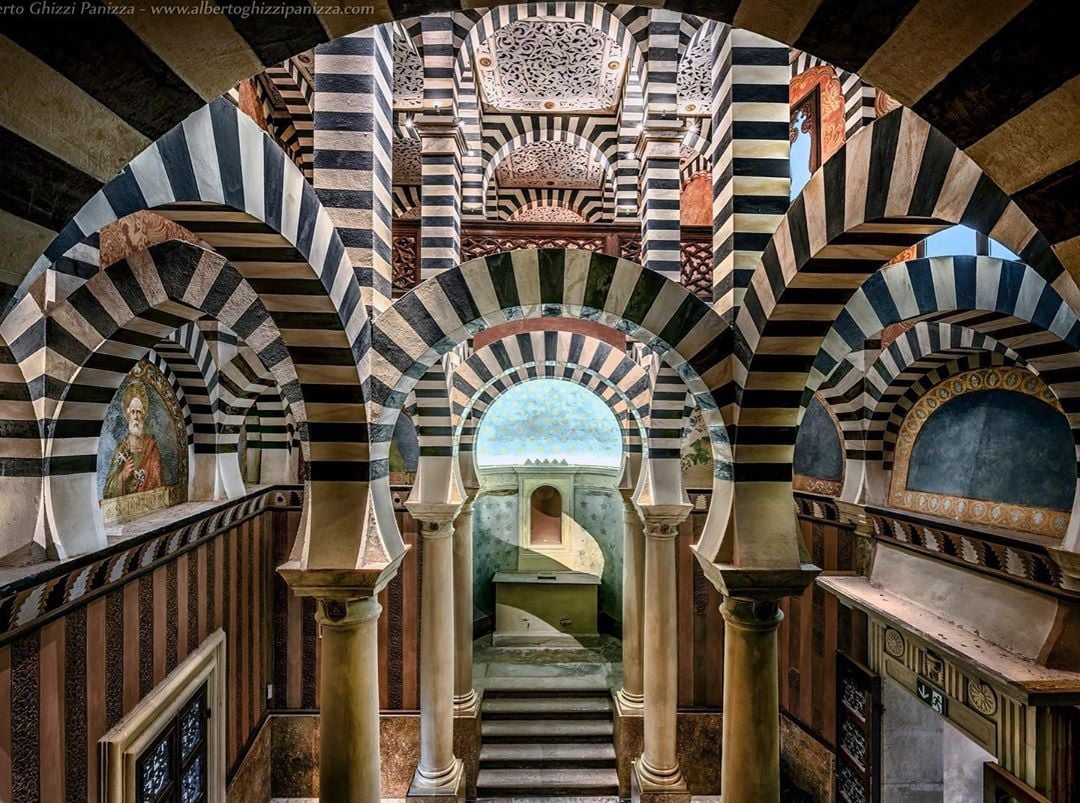 To reach the castle on public transport from Bologna, take a train from Bologna Centrale to Riola and walk the remaining 1.1km.
Dozza (BO)
The charming village of DOZZA, 33.5km southeast of Bologna along the famed Via Emilia, is a haven for wine and art lovers.
For those falling in the former, the fantastic Enoteca Regionale dell'Emilia Romagna is a dream wine shop inside a 13th-century medieval castle.
The shop, which represents the regional wine association, is the best place in Emilia-Romagna to pick up region-wide adult grape juice, vetted by a six-member blind tasting board to boot. The association represents 210 of Emilia-Romagna's best producers, counting nearly 1000 labels in its inventory.
This is the spot to pick up special bottles of Lambrusco to cut the richness of ragù, fine bottles of Sangiovese to pair perfectly with a brasato (beef braised in wine), or a fine Pignoletto to accompany coastal seafood dishes or aperitive cold cuts.
Wineries and olive oil producer, also dot the surrounding hillsides.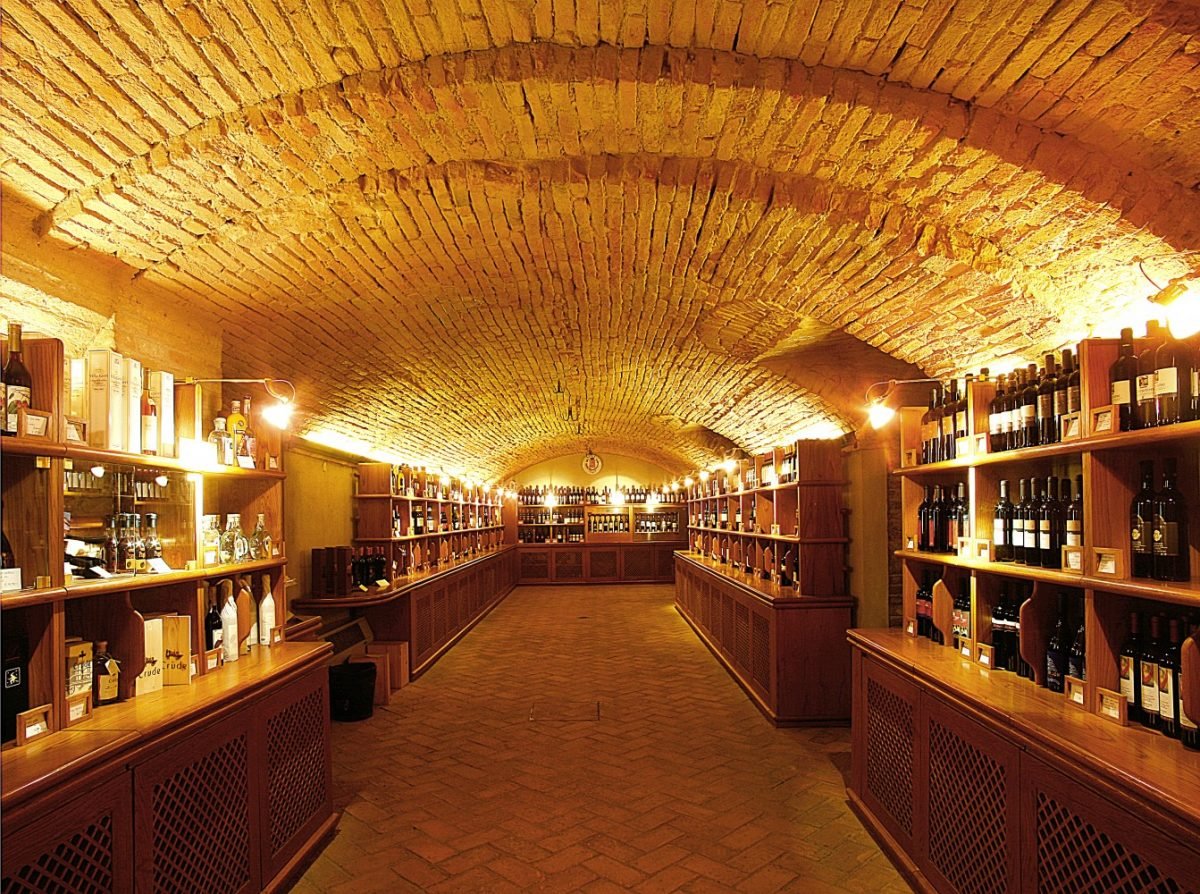 For connoisseurs of street art, Dozza is a living canvas for over 100 contemporary artists, whose murals and frescos decorate walls, streets and squares throughout the village.
Every other year in September, Dozza hosts the Biennale del Muro Dipinto (Biennial Exhibition of the Painted Wall), which sees artists from throughout Italy invited to paint the town's urban landscape (the next event is in 2023).
Inside the town-dominating fortress, Rocca Sforzesca di Dozza, the Centro Studi e Documentazione del Muro Dipinto (Study and Documentation Center of the Painted Wall) also chronicles Dozza's love of art.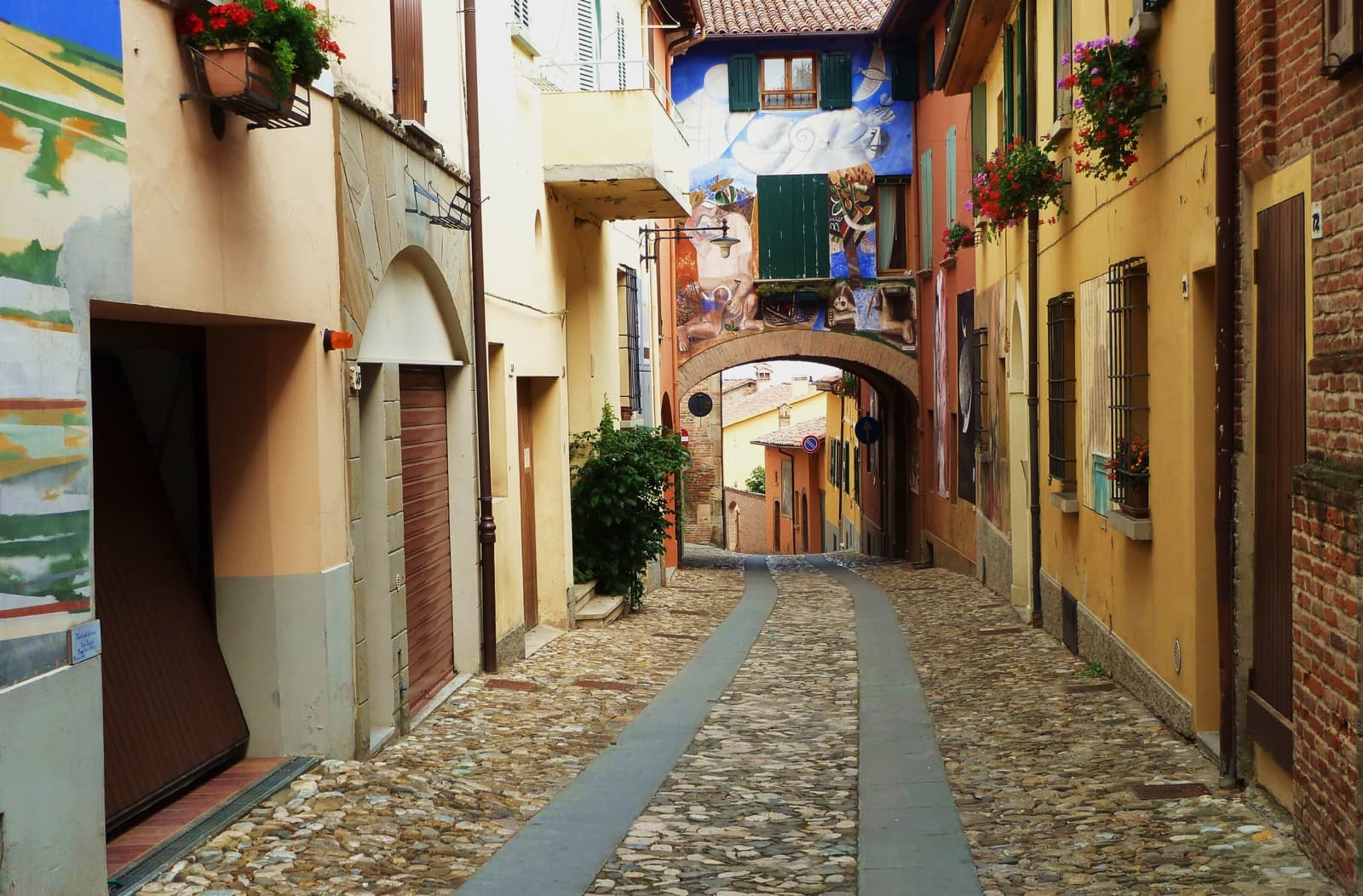 Dozza is most easily reached by car from Bologna.
Brisighella (RA)
A storybook medieval village if there ever was one, tiny BRISIGHELLA, some 60km southeast of Bologna, packs a lot of punch for a village barely pushing 7000 inhabitants.
From a culinary standpoint, it's famous for outrageously good, award-winning olive oil and seasonal Moretto artichokes – when combined, obviously, the pair make for a plethora of wonderful dishes which you can try in any number of atmospheric restaurants tucked away inside sculpted caves in the center.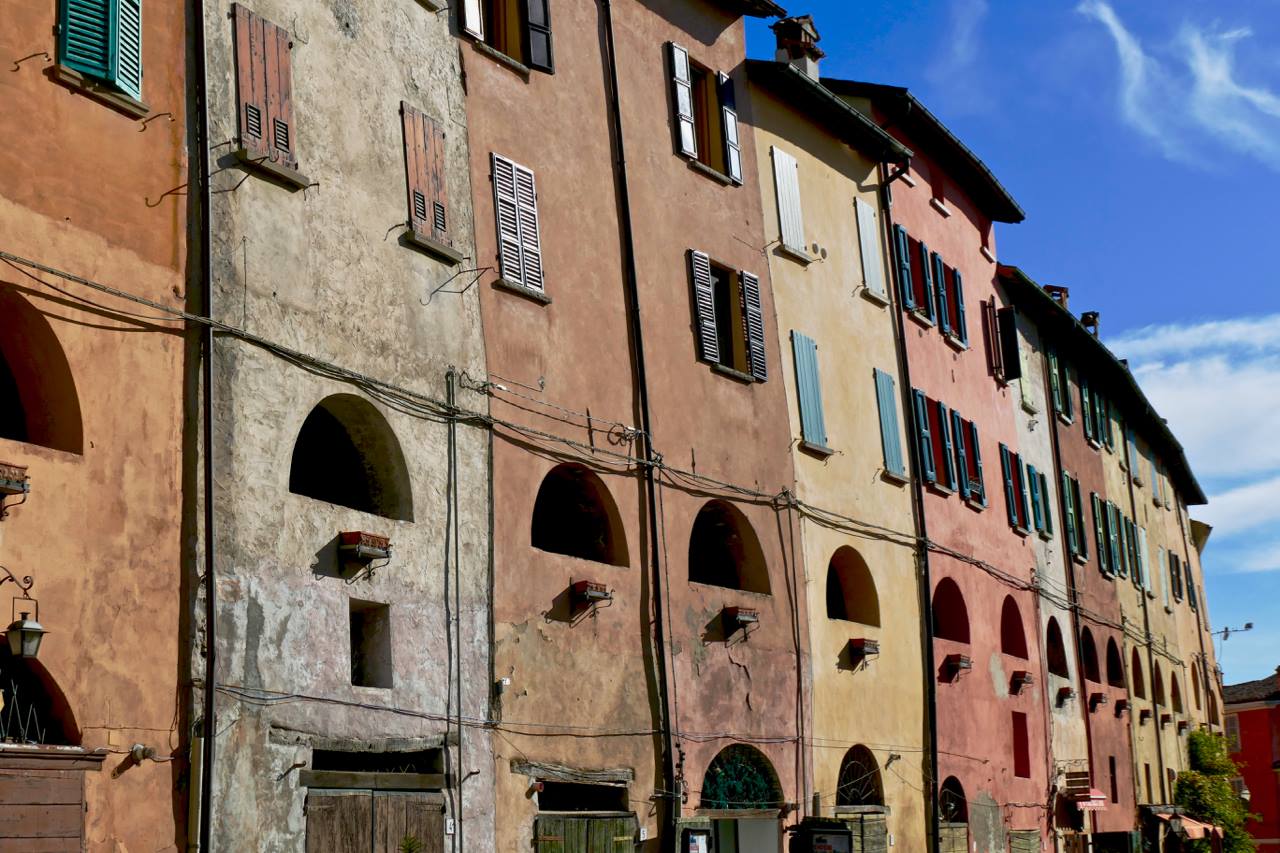 In town, one of Italy's most interesting attractions: the 700-year-old Via Degli Asini, an Instagram-ready, wood-beamed thoroughfare from the Middle Ages hidden behind a colorful patchwork of sloping homes. The uneven walkway, home to former donkey stables turned apartments, is perfectly preserved despite years of trampling from donkey-pulled carts carrying gypsum from nearby quarries.
Above town, a Medieval trifecta of postcard-perfect attractions dot various gypsum hilltops: the Rocca di Brisighella, a fortress dating to 1310 featuring two watchtowers; the Torre dell'Orologio, Maghinardo Pagani's clock tower dating to 1850; and the Santuario del Monticino, which houses a sacred polychrome terracotta dating to 1626.
From any of the three, an outstanding view down onto Brisighella's rust-hued rooftops awaits.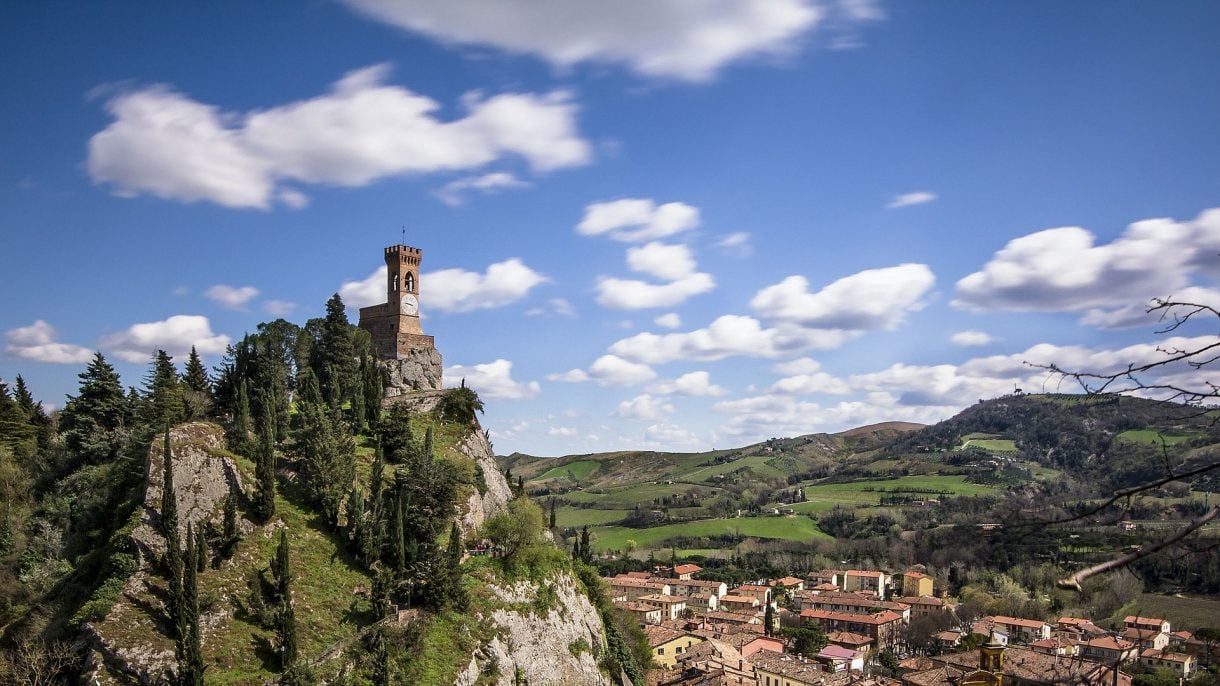 To reach Brisighella on public transport, depart Bologna Centrale station to Faenza's Stazione della Corriere and switch to an hourly train for Brisighella. Bus 199 operates 4-5 times per day from the station as well.
Votigno di Canossa (RE)
The ancient Medieval village of VOTIGNO DI CANOSSA, 93km northwest of Bologna, makes an excellent detour between Bologna and Reggio Emilia.
Here you'll find the striking Canossa Castle, a focal point of mediation between the Papacy and the Empire back in 1077, from where soldiers loyal to Countess Matilda di Canossa defended her honor (and castle) from the hidden hilltop haven. Since then, it's been a welcomed harbor for passersby, hosting peasants on the move, pilgrim artisans and wandering monks.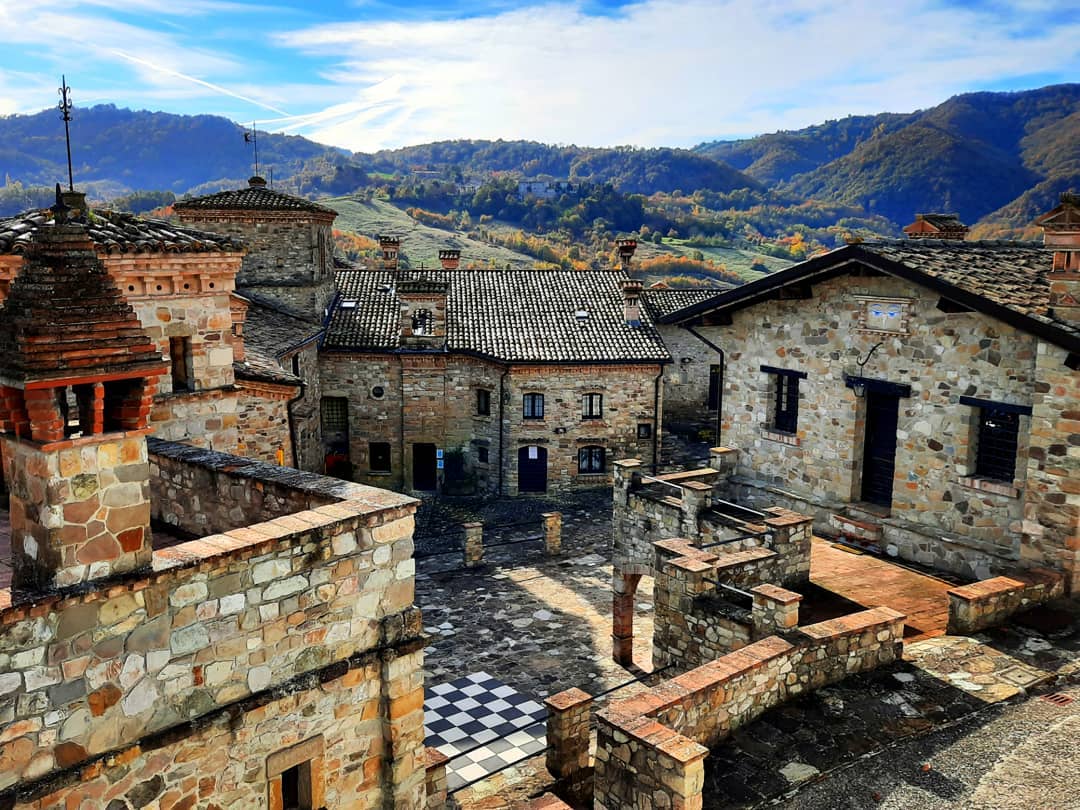 The village of Votigno is also home to the unexpected Casa del Tibet, founded in 1990 under the auspices of the Dalai Lama. The non-profit cultural center is the first of its kind in Europe and includes a Tibet Museum, a Tibetan Temple, and a meditation space aplenty.
Reggio Emilia doctor Stefano Dallari, author of the books Planet Tibet and Smiling with the Soul, was instrumental in bring this place of peace and tranquility into the rolling green hills near the ancient walls of a preserved Medieval village.
There is a short and wonderful hike between Casa del Tibet and Canossa Castle.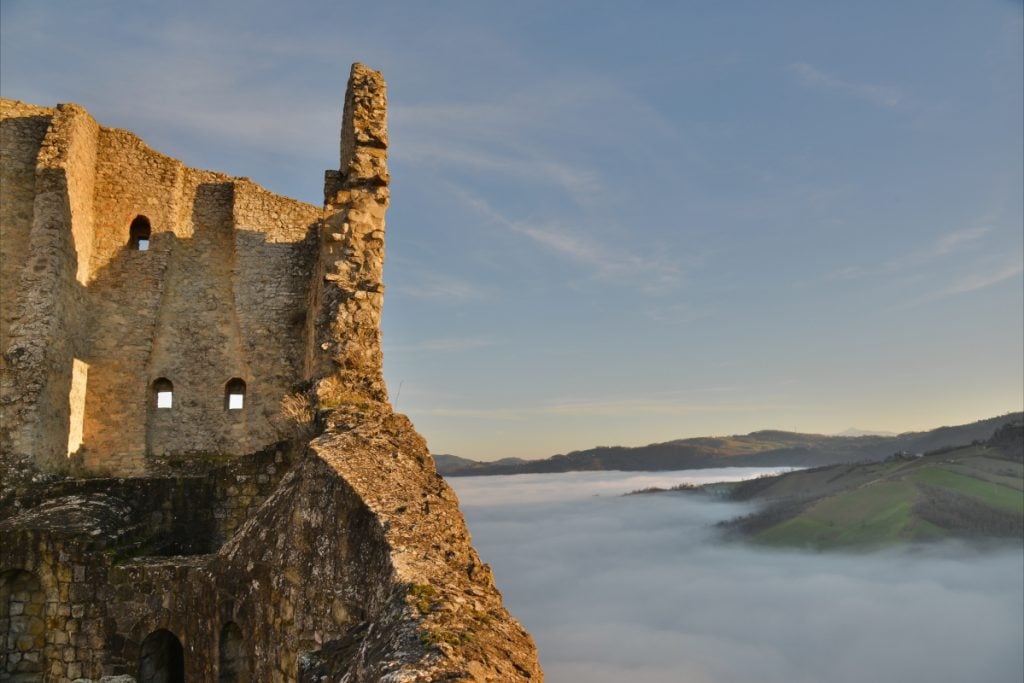 Votigno di Canossa is most easily reached by car from Bologna.
Author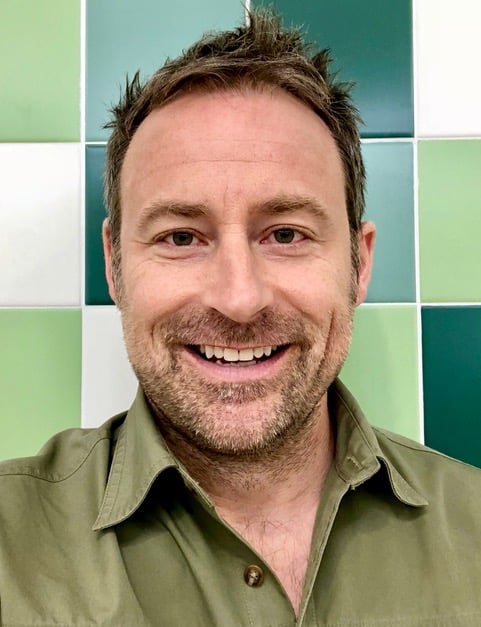 Kevin Raub is a Bologna-based travel journalist and Lonely Planet author who has contributed to over 100 guidebooks on four continents, including the new Experience Italy.
www.kevinraub.net
Instagram/Twitter: @RaubOnTheRoad
You may also like