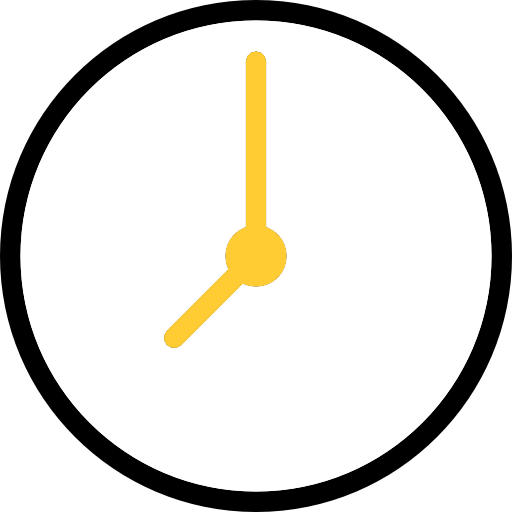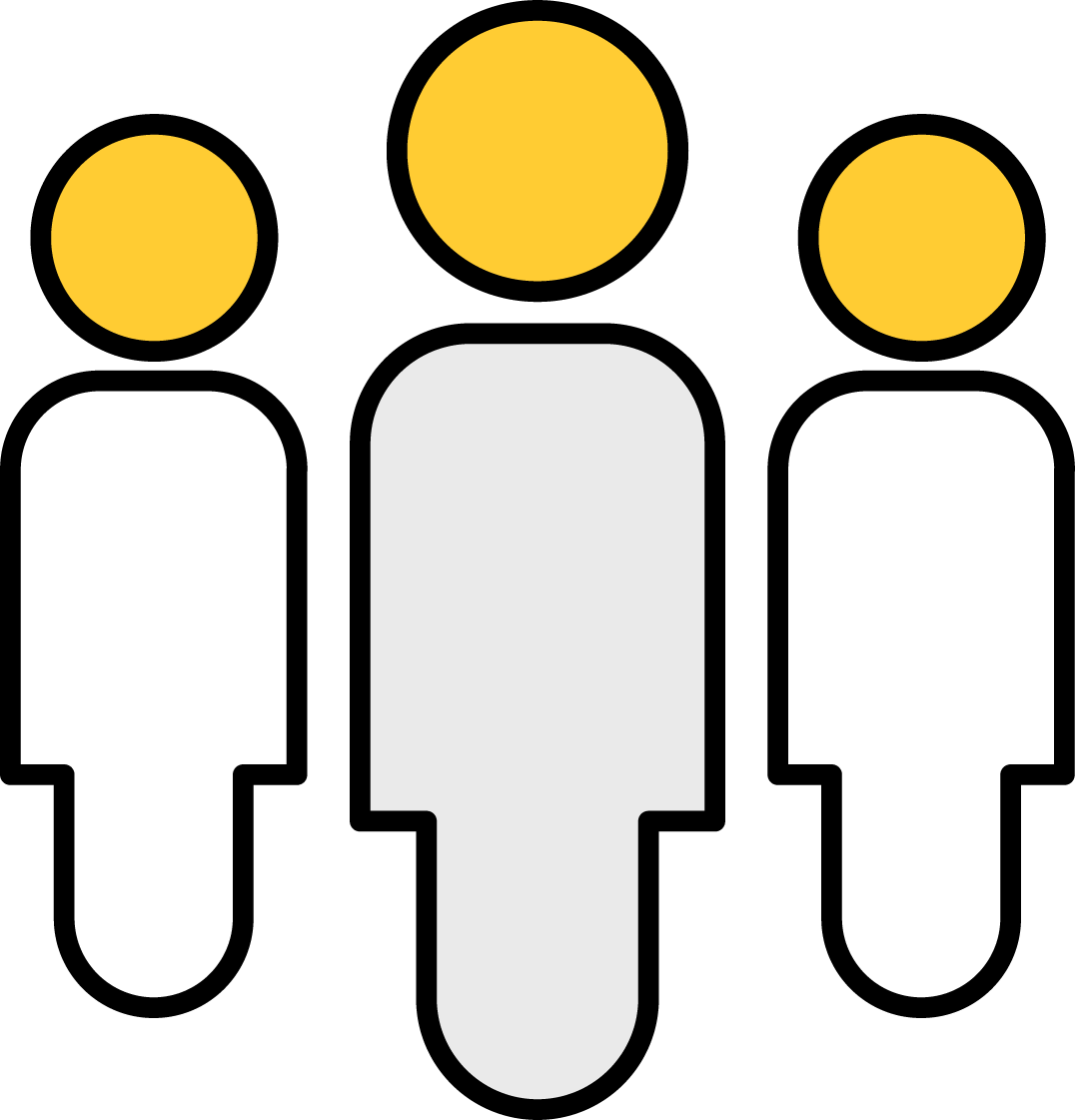 It's easy to set your eyes upon Rimini and see the attraction; the most famous seaside resort on the Adriatic Riviera is home to 15kms of sun-toasted coastline that lures revelers the world over during European summer holidays.
It's pretty fantastic.
However, visitors who never venture beyond Rimini's famous shores are missing out on this ancient Roman city's true greatness.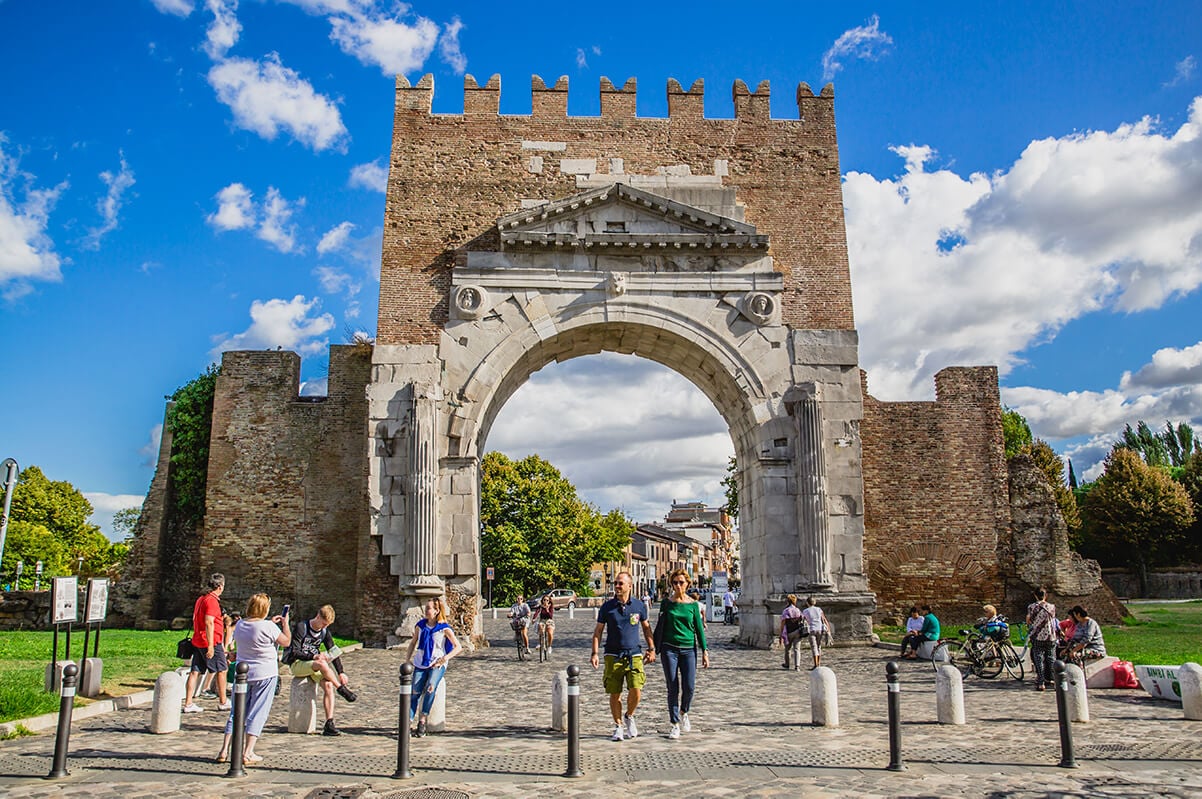 Federico Fellini and his love for Rimini
World-renown Italian film director Federico Fellini, who hailed from Rimini, once said, "Life is a combination of magic and pasta". There's no shortage of pasta, obviously, but Rimini has that magic, too, much of it beyond the beach.
Together with an astounding roster of existing Roman ruins and Renaissance monuments, newer works such as the recently renovated boyhood cinema of Fellini, Fulgor, the Fellini Museum in Castel Sismondo as well as the new Palazzi dell'Arte Rimini (PART) museum have rounded out a decade-long cultural resurrection in the city.
Just a beach resort? Rimini begs to differ.
Fellini fans will be immediately enamored with Rimini – one of the focal points of the sea is the opulent Grand Hotel a favorite of the filmmaker, casting its majestic stare out to the Adriatic. The hotel is a bedazzled vestige of a bygone era, but we're heading further back in time than the early 20th century.
Rimini, the Ancient Roman City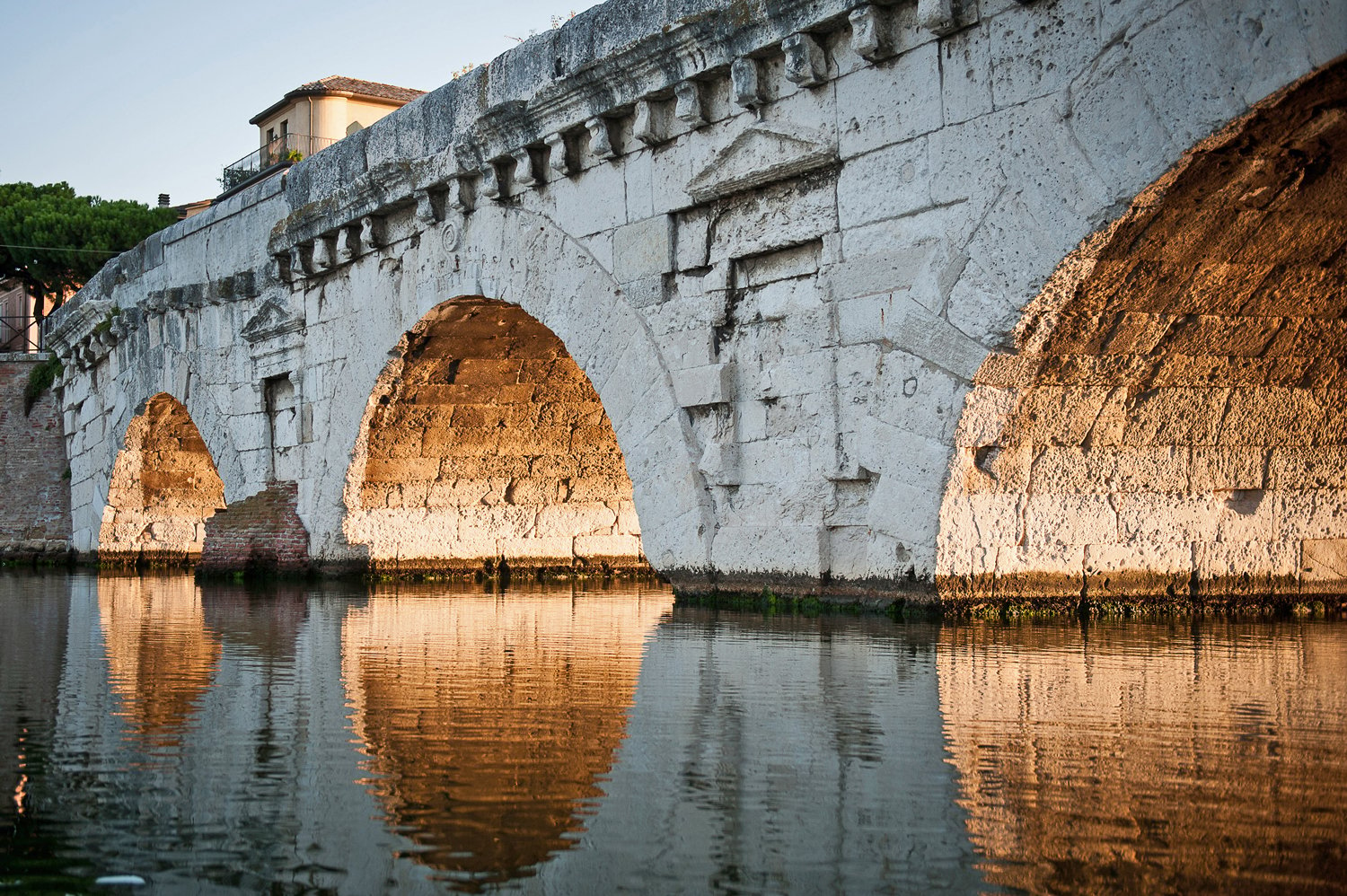 Scattered among Rimini's interiors, a wealth of Roman relics await on your first day of exploration.
Start at miraculously preserved Ponte di Tiberio (the Bridge of Tiberius), a five-arched jewel forged from Istrian stone dating to AD21 and the only crossing of the Marecchia River to survive WWII German air raids (don't miss the bridge's original wooden stilt foundations). This is your Instagram moment!
Less than 500m southeast, deeper into ancient Roman Rimini, the Museo della Città (City Museum) features treasures unearthed from two nearby Roman homes, including marvelous mosaics and the world's largest collection of Roman surgical instruments (fascinatingly scary!).
Felliniphiles won't want to miss the filmmaker's imaginative book of doodling and sketches, Il Libro dei Sogni (The Book of Dreams).
Next door, Domus del Chirurgo (included with Museo della Città ticket) houses the excavated remains of three Roman dwelling, including exquisite floor mosaics.
Continuing southeast a few hundred meters along Via Tempio Malatestiano, it's impossible to miss Rimini's imposing cathedral originally built in 13th century Gothic style and later transformed in the mid-1400s into a Renaissance Taj Mahal by ruler Sigismondo Malatesta for his mistress Isotta degli Atti.
Finish up a bit further on at the Roman Arco d'Augusto (Arch of Augustus), which is perhaps Rimini's most telling ancient monument. One of the oldest surviving Roman arches in existence, it's just sitting there, celebrated with no special fanfare or bells and whistles other than its pure majestic beauty.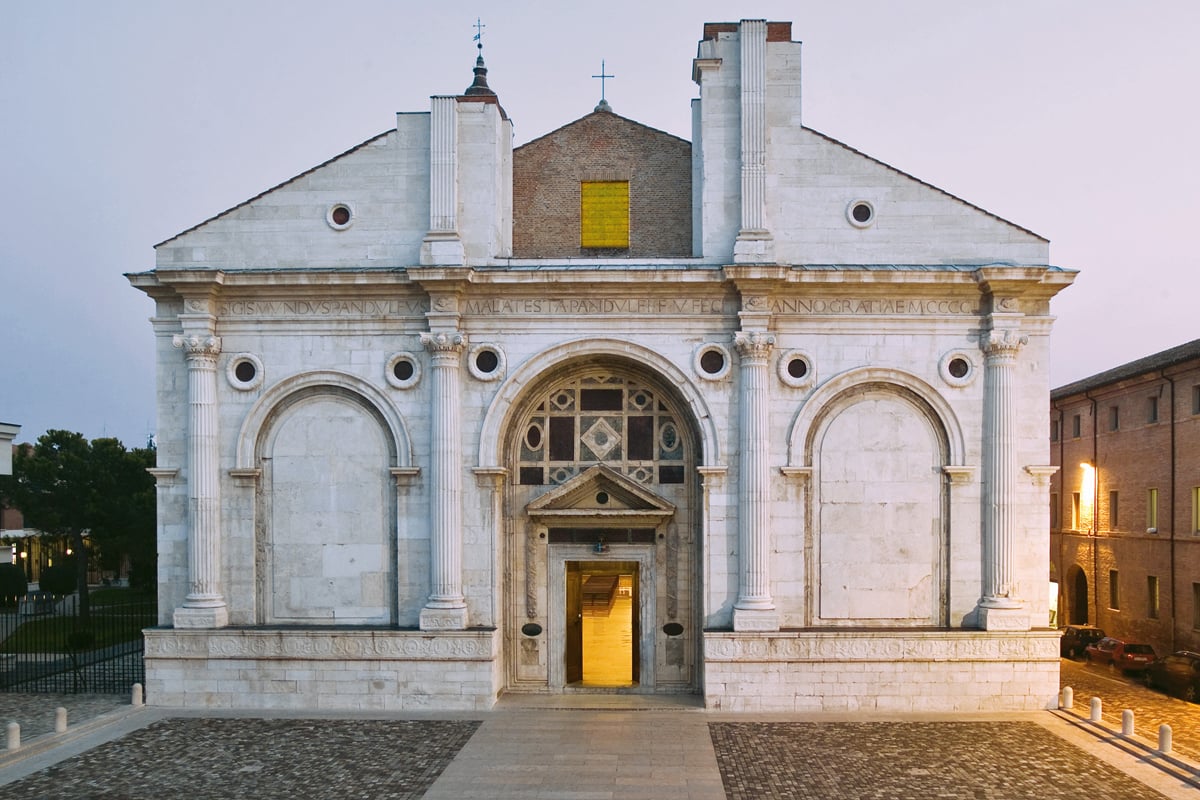 Food is always a pleasure
As you wander ancient Rimini, be sure to fuel up on the regional top specialties: piadina romagnola DOP (a special thin flatbread often stuffed all manner of fillings, including a creamy local cow's milk cheese known as squacquerone), always chased with a fine Sangiovese wine, of course!
If you'd like to carry on with locals over an evening aperitivo, you can't go wrong at two of Rimini's most picturesque hotpots.
The Vecchia Pescheria, or Old Fish Market, is surrounded by vibrant wine bars, bistros and restaurants that fill up for happy hour. The work of Riminese architect Buonamici, it dates to 1747 (folks sit, drink and chat on the concrete slabs that once displayed fisherman's daily catch) and sits right on Cavour square near the Galli Theater and the PART Museum.
Not far away across the Ponte di Tiberio in Borgo San Giuliano, a picturesque neighborhood that was once home to an ancient fishing village, narrow alleyways lined with low houses hide wine bars, clubs and other charming food and drink options along streets dating to the 11th century.
Murals in the neighborhood portray some of the most beautiful scenes from both Fellini's life and films.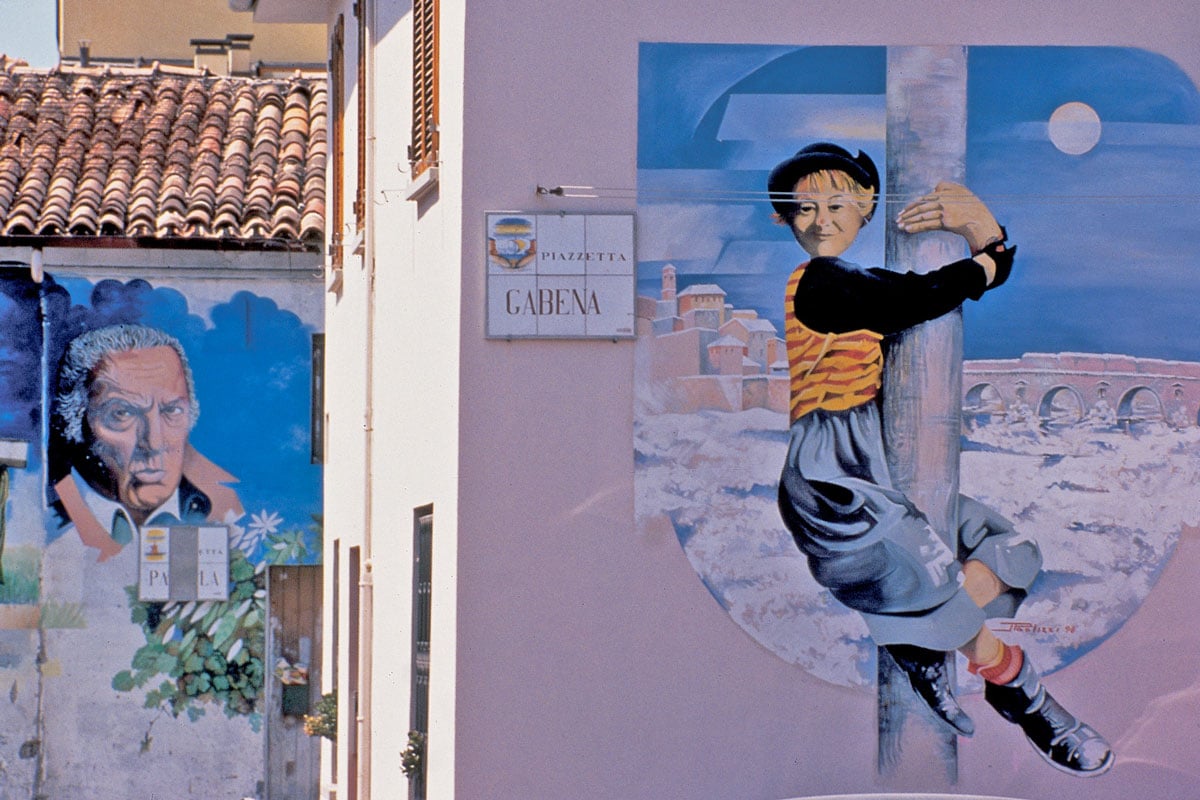 Rimini: an artistic stroll from the 1300s to the Modern Day
Fast-forward a couple of centuries on your second day.
Begin your morning at the new Palazzi dell'Arte Rimini (PART), where two historic buildings (the 13th century Palazzo dell'Arengo and the 14th century Palazzo del Podestà), are now home to the contemporary San Patrignano Foundation Collection, an assemblage of works started in 2017 and donated by established contemporary artists on both the Italian and international scene.
Highlights include a mural by David Tremlett who enlisted the help of the San Patrignano community (Europe's largest drug rehabilitation community), an enormous sculpted face by Igor Mitoraj, photography from Vanessa Beecroft, embroidery by Francesco Vezzolito and Ettore Spalletti's always-mesmerizing monochromes.
Rimini isn't only about modern art, however; early Renaissance master painter and former Rimini resident Piero dalla Francesca's famous fresco St. Sigismund and Sigismondo Pandolfo Malatesta awes inside the aforementioned Tempio Malatestiano; and Giotto di Bondone (Giotto to those in the know) also left behind his Crocifisso di Rimini, an astonishing gold crucifixion painting on wood dating to early 1300, inside the temple as well.
Round out your day with a beautiful walk around the Marina di Rimini, or by renting a bike to roll along the seaside.
If there's extra time, consider venturing into the countryside, where you'll encounter medieval boroughs, fortified villages and numerous castles and fortresses peppered among the charming hills.
Or just hit the beach like everyone else.
Author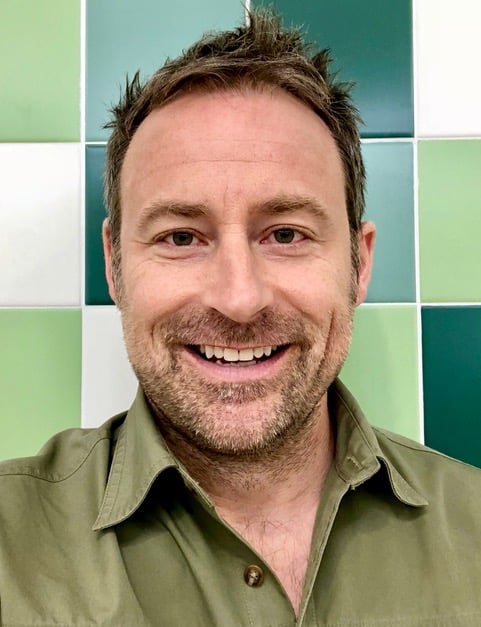 Kevin Raub is a Bologna-based travel journalist and Lonely Planet author who has contributed to over 100 guidebooks on four continents, including the new Experience Italy.
www.kevinraub.net
Instagram/Twitter: @RaubOnTheRoad
You may also like