Though Modena is a small city, there is so much to see.
It's home to fast luxury cars, exceptional cuisine, and fascinating culture and history too.
In Modena, you'll find famous brands like Ferrari, the best balsamic vinegar, and one of the top restaurants in the world. With all of these things to see and do and taste, Modena should be on every traveler's must-see list!
And it's the perfect destination for a weekend getaway.
HOW TO GET TO MODENA FROM MILAN
Located in the heart of the Emilia Romagna region, Modena is only 180 km from Milan and an easy drive, taking only a little over two hours to get there.
You can also travel to Modena from Milan by train and save a little time. Though, it's nice to have a vehicle to visit some of the car factories and balsamic vinegar producers located just outside of the historic city center.
THINGS TO DO IN MODENA
Like I mentioned above, Modena is famous for culture, cars, and cuisine! Take note, as in some places you'll need to call ahead to make reservations, and in others you can usually just stop in any time during normal business hours during your visit.
CULTURE
Modena's beautiful historic city center is a recognized UNESCO heritage site.
Definitely go for a walk around the UNESCO sites, starting in the main square at Piazza Grande. There you'll see the romanesque Cathedral, Duomo di Modena as well as the breathtaking bell tower attached to it, Torre della Ghirlandina. The tower stands 86 meters high and is the symbol of Modena.
From the city center, walk over to the Luciano Pavarotti Opera House and sign up for a guided tour. Or, purchase tickets to see a show during your stay so you can truly appreciate the acoustics!
And if you're interested in learning more about Pavarotti, drive or take a taxi outside of the city center to Casa Museo Luciano Pavarotti. This was Pavarotti's home that is now a museum dedicated to his life and music. It's filled with gorgeous costumes and fascinating mementos from the life of one of the greatest opera singers of all time.
CARS
Now, let's talk about cars. The reason Modena is located in a region nicknamed Motor Valley is that three of the most famous luxury cars are produced here Ferrari, Maserati, and Lamborghini. And all three have museums and showrooms to visit. Maserati even has a factory tour so you can see the cars in production. Take note, though, because some of these visits require a reservation.
The Enzo Ferrari Museum (Museo Casa Enzo Ferrari) is right in the city center and easy to walk to from Piazza Grande. The architecture is a unique blend of traditional and modern, encompassing the former house and workshop that belonged to Enzo's father, with a futuristic-looking addition that has a sleek design just like the cars. You truly can't miss it when you see it. The museum showcases the life and work of Enzo Ferrari and both guided and private tours are available. Or you can simply walk around to read about the history while admiring the car collection.
INFO
The Maserati Factory and Showroom is another automotive must-see when in Modena. Maserati is close to the city center and easy to get to via taxi or a brisk walk. The showroom floor is open to the public during normal business hours, but the hour-long factory tour requires a reservation.
INFO
The Lamborghini Museum is located just outside of Modena's city center in Sant'Agata Bolognese. There's a breathtaking showcase of cars spanning their 50-year history. And there's also an interactive driving simulator if you want to recreate the feeling of being behind the wheel of a Lamborghini. Reservations are required, so be sure to call ahead before arriving.
INFO
CUISINE
In addition to cars and music, Modena is also famous for balsamic vinegar. The Traditional Balsamic of Modena is thick like honey with a pleasant complexity of flavors. No trip to Modena would be complete without a visit to one of the many family-owned balsamic vinegar producers! I suggest making a reservation for a tour, balsamic vinegar tasting, lunch at the tavern at Acetaia Pedroni.
For one of the best meals of your life, you'll want to make reservations at Osteria Francescana, named the best restaurant in the world in The World's 50 Best Restaurants. Dining here isn't just a meal, it's an event. So give yourself some time to enjoy the set tasting menu. Reservations are hard to come by, so book well in advance and look at availability for both lunch and dinner.
For a more budget-friendly option, make reservations at Osteria Francescana's sister restaurant, Franceschetta 58. The menu here highlights regional cuisine with a creative spin and the restaurant has a fun modern vibe.
3 - DAY MODENA ITINERARY
DAY 1
Morning – After checking in to your hotel, stretch your legs and go for a long walk exploring the historic city center. Be sure to also walk through Mercato Storico Albinelli, a historic marketplace that has an excellent restaurant for lunch.
Afternoon – After lunch, walk over to visit the Enzo Ferrari Museum to spend the afternoon learning about the Ferrari family and this famous carmaker's history.
Evening – Make reservations and splurge for dinner at Osteria Francescana. Or, for a more budget-friendly, but still extraordinary experience, make reservations for dinner at Osteria Francescana's sister restaurant, Franceschetta 58.
DAY 2
Morning – Drive out to the Lamborghini Museum to admire the extensive car collection and to get behind the wheel in their driving simulator.
Afternoon – After working up an appetite over cars, drive over to Acetaia Pedroni for a tour, balsamic vinegar tasting, and lunch at the tavern. Be sure to purchase a bottle of Traditional Balsamic Vinegar of Modena to take home as a delicious souvenir.
Evening – Go for a stroll through the city center at night and grab a light dinner at any lively trattoria you happen to walk by.
DAY 3
Morning – Schedule an hour-long factory tour at Maserati and see these luxury cars in production.
Afternoon – Spend the afternoon outside of the city center, first stopping by the Charcuterie museum, MuSa-Museo della Salumeria. Ask the museum for recommendations for lunch (locals truly always know the best places.) Then head over to the Pavarotti Museum for a little more site seeing before going back to the city center.
Evening – Go for dinner at a trattoria near Piazza Grande and then walk over to the Luciano Pavarotti Opera House to see a show as the perfect finale for your weekend away.
Author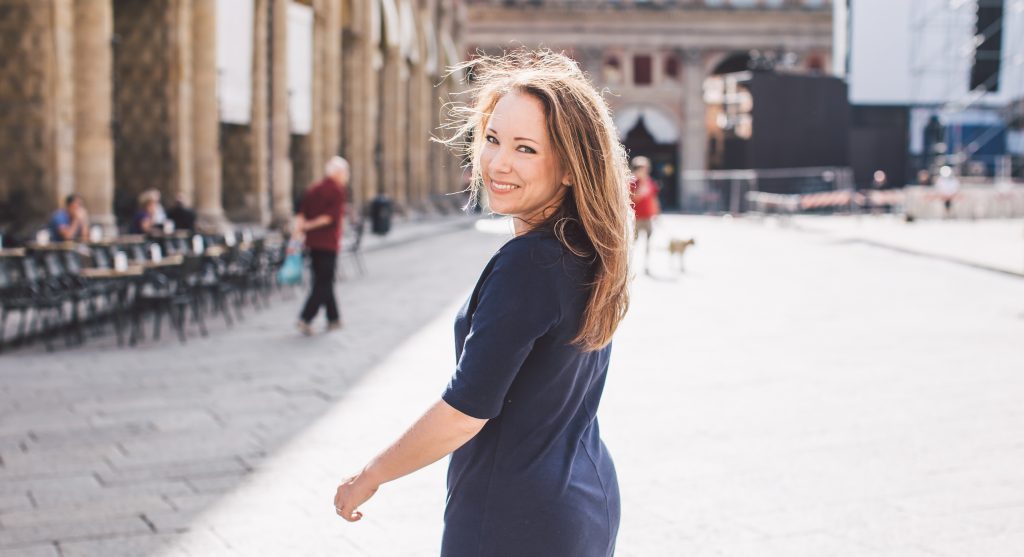 A culinary enthusiast with a passion for travel, Rachelle began blogging 2007 when she started documenting her life as an innkeeper. As her wanderlust grew, she sold the inn to pursue travel writing full-time and has since been to over 55 countries in pursuit of the tastiest meals. You can follow her adventures on TheTravelBite.com and on Instagram at @TheTravelBite.
You may also like