In the heart of Emilia there's a city with a rich gastronomic tradition, home to unique recipes that smell like home. We're talking about Modena and in this article, for our heading What to eat, we take you on a journey through the dishes not to be missed when you're in the area.
Crescentine (commonly known as Tigelle)

Let's start with one of the most identifying breads of the Modena area: the crescentine, more commonly known as tigelle; if you are in the Modena area pay attention to how you call them, because your innkeeper may turn his nose up! Perhaps not everyone knows that, in fact, tigelle are actually the round terracotta plates that were once used to cook the dough.
The dough of the crescentine is made of flour, yeast, olive oil, milk and little else and, once cooked, they should be stuffed with local cured meats and cheeses (prosciutto, pancetta, salame, stracchino, pecorino…), but they can also be appreciated with stewed meat, such as chicken "alla cacciatora"; lastly, who is curious to experience the real local tradition should try at least one boiling crescentina filled with lard (cunza in dialect) and abundant grated Parmigiano Reggiano: it will appeal to your taste!
Gnocco fritto

With a dough similar to the one of crescentine, gnocco fritto (fried bread) is also prepared. In this case the dough, instead of being subdivided into little balls, is rolled out, cut into squares or lozenges and fried a few pieces at a time in boiling seed oil; the size of gnocco pieces varies from kitchen to kitchen, but in any case the result is a piece of swollen paradise, soft inside and friable on the surface, to be tasted stuffed with local cured meats and cheeses. The Modena tradition, which has the concept of "throw nothing away" in its DNA, wants the remaining gnocco pieces to be eaten the next morning soaked in hot milk: a real goodness, proof is in the pudding!
Borlenghi

Like the two previous recipes, the borlengo is another typical dish of Modena's mountain tradition, and the stand that prepares them is a requisite in every Apennine's food festival. The dough of borlengo is made of flour, water, milk and eggs, blended to create a mixture of almost sticky consistency, which is why the dough is traditionally called colla (glue). A ladle of this glue is then poured on a copper pan of about 50 cm of diameter, previously greased with pork rind, spread with a rapid circular motion (similar to what it is made to prepare crêpes) and cooked in high heat for about a minute. As soon as it is ready, borlengo is stuffed with lard and a generous spoon of grated Parmigiano Reggiano – just as it is for crescentine – folded in 4 and served with a good glass of Lambrusco.


---
Ricotta and spinach Tortelloni

In addition to tortellini, of which Modena contends the origins with Bologna, another traditional fresh pasta of the area are tortelloni stuffed with ricotta, spinach and Parmigiano Reggiano. The process for the preparation of tortelloni is similar to the one of their little brothers but, since the filling is completely different, it is a dish that can be tasted even by vegetarians. Perfect for sundays' family lunches and not only, tortelloni can be seasoned in different ways: the most traditional one is with melted butter and sage, but there are those who also appreciate them with ragù sauce or, more simply, with tomato sauce.

---
Cotechino with beans and purè

Typical of the winter period, cotechino sausage is a protected geographical indication (PGI) product composed of a mixture of lean meat, fat and pork rind, with the addition of salt, pepper and other spices.
According to legend, cotechino was created at the beginning of the sixteenth century by citizens at the Pico della Mirandola court, to better preserve the meat of the pig during a long siege to the city by the papal troops.
Unmissable on Christmas tables, cotechino is one of the dishes most linked to the Modenese conviviality and should be enjoyed in pairing with stewed beans and an abundant portion of mashed potatoes (purè), which will attenuate its strong taste.

---
Barozzi cake

The complete recipe of the real Barozzi cake, conceived by Eugenio Gollini at the end of 1800 in honor of the famous Vignola's citizen Jacopo Barozzi – the most representative architect of the late Renaissance – is secret.
Dark chocolate, almonds and peanuts, eggs, butter and sugar (and not even one gram of flour) are the known ingredients of this delicious cake, but who tasted it swears that there's also coffee inside, maybe coffee grounds, even though who produce the original cake denies it categorically.
In short, if you are curious to learn more and make your own personal opinion on the matter you should taste the authentic one, stopping at the historic Gollini pastry shop in the heart of Vignola.
Author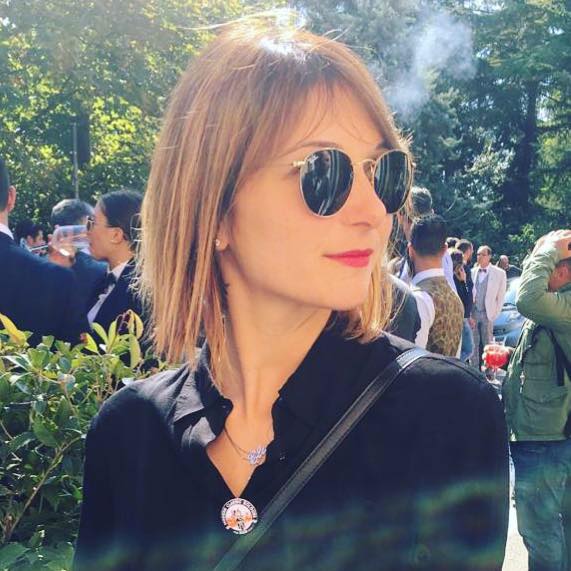 Social Media Manager for @inEmiliaRomagna and full-time mom.
You may also like