If you find yourself in or around Modena and you order "tigelle", hoping for some delicious little round flat breads, they might bring you terracotta disks instead!
Tigelle, strictly speaking, are the tool they used to bake these much-loved snacks –also known as crescentine, named after the crescendo of rising dough as they cook.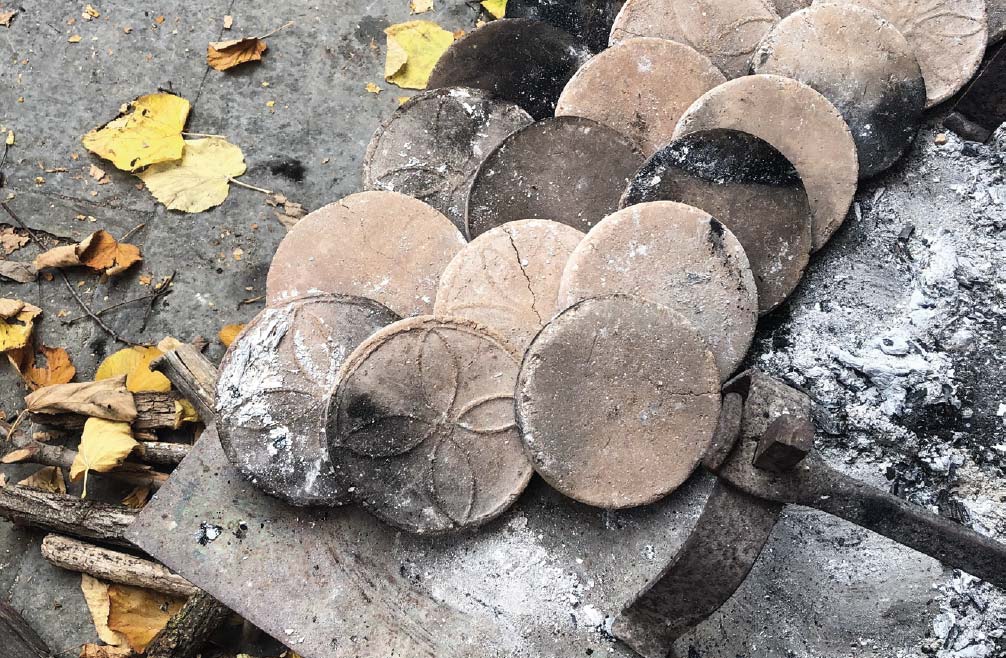 But let's not get ahead of ourselves. Crescentine are a popular traditional food in the Modena Apennines, especially among the countryfolk, who ate them every day like regular bread. Crescentine were a humble staple made of flour, water and salt, prepared daily and brought to the labourers in the fields for lunch.
Simple, convenient and good to eat, they were also "exported" to neighbouring provinces, especially Bologna, where they became known as tigelle after the tool used to make them.
Here, crescentine are still on the menu at big holiday meals with family and friends. They are filled with charcuterie, cheese or – as tradition requires – lard pesto and a generous sprinkling of Parmigiano Reggiano cheese.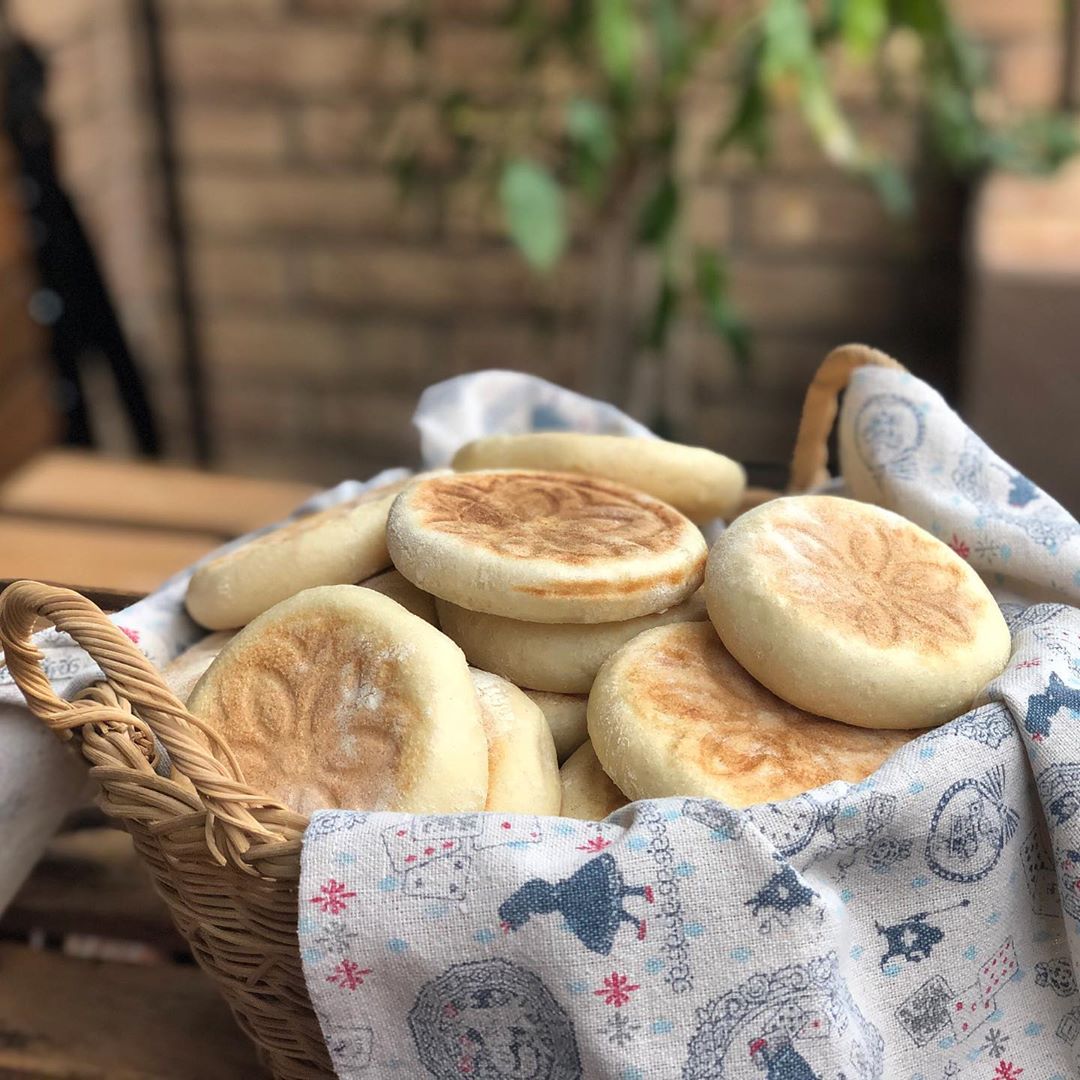 Recipe
Ingredients
According to the original recipe, when crescentine were cooked on the fire using tigelle, the ingredients were simply:
1.5 kg of '00'-type flour
300 ml of warm water
fine salt
Nowadays, though, when using a handy electric hotplate or aluminium mould, we also need a little yeast and a drop of milk. Newer, "richer" recipes often include some lard or olive oil too.
We therefore recommend the ingredients of the VisitModena recipe:
500 gr of flour
3 tablespoons of olive oil
150 ml milk
1 sachet of dry yeast (or a stick of fresh brewer's yeast)
sugar and salt to taste.
Method
Hand-mix the ingredients thoroughly until smooth and even, then cover and leave to rest.
After a couple of hours, when the mix is springy but not too moist, we're ready to make crescentine.
Work small fistfuls of mix in the palm of your hand into little round balls, then squash them with a rolling pin to around 1 cm in height.
NB: some people find it easier to roll out the entire mix and cut out little disks with a cookie cutter or glass, but that is not the traditional way.
This recipe is taken from Storie di terra e di rezdore – a project to embrace the food heritage of Modena.
Cooking
Originally, crescentine were cooked using tigelle: clay disks about 10 cm in diameter, often decorated with a classic flower pattern.
The tigelle were piled up near the fire grate in an alternating sandwich of dough disks, which were often wrapped in chestnut leaves: tigella, crescentina, tigella, crescentina, tigella and so on.
As stoves became affordable, crescentine were often cooked on the hob. A flat iron filled with hot coals was placed on top to cook both sides evenly; once done, they were held near the heat to cook the edges too.
Now both these methods have been replaced by tigelliere – electrical devices with twin baking stones or 7-hole aluminium moulds, often featuring the traditional floral decoration.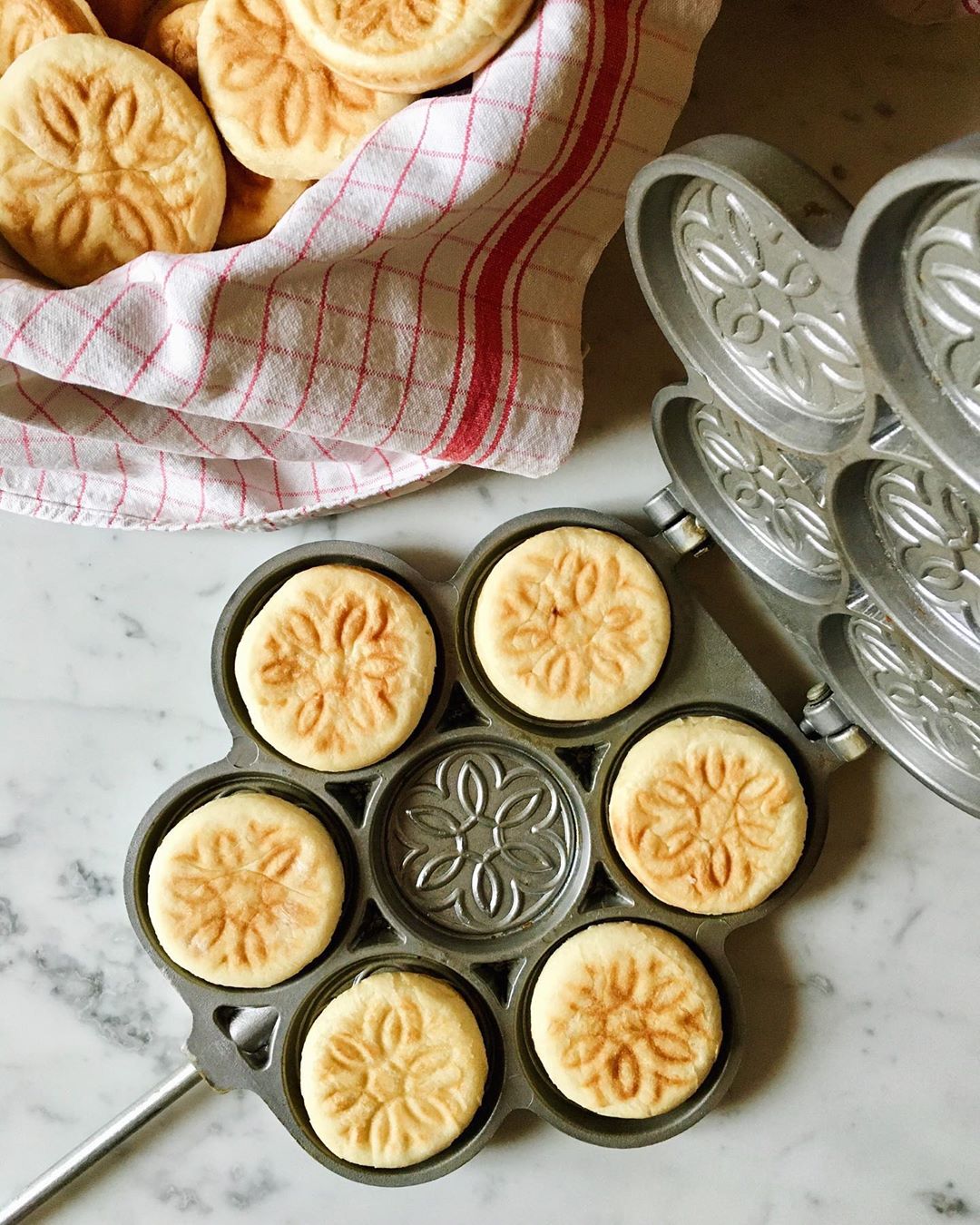 How to enjoy
These days, crescentine are eaten with all kinds of accompaniment: from classic ham to indulgent bacon via soft stracchino cheese or the kids' favourite hazelnut spread.
But if you want to stay true to tradition and savour something unforgettable, you really must try Modena pesto: a dollop of lard with garlic and rosemary.
How to prepare Modena pesto:
250 g of finely chopped lard
2 cloves of garlic
2 sprigs of rosemary
Peel the garlic and chop into small pieces.
Wash the rosemary and pick the leaves off the twig.
Chop the garlic and rosemary very fine with a crescent-shaped mincing knife. Squash the mix now and then with the flat of the blade to get the garlic nice and fine.
Carefully mix in the lard, cover with cling film and place in the fridge until needed.
Place a teaspoon of lard in a boiling crescentina and cover with a sprinkling of grated Parmigiano Reggiano, close quickly so as not to disperse the heat and bite: your taste buds will thank you!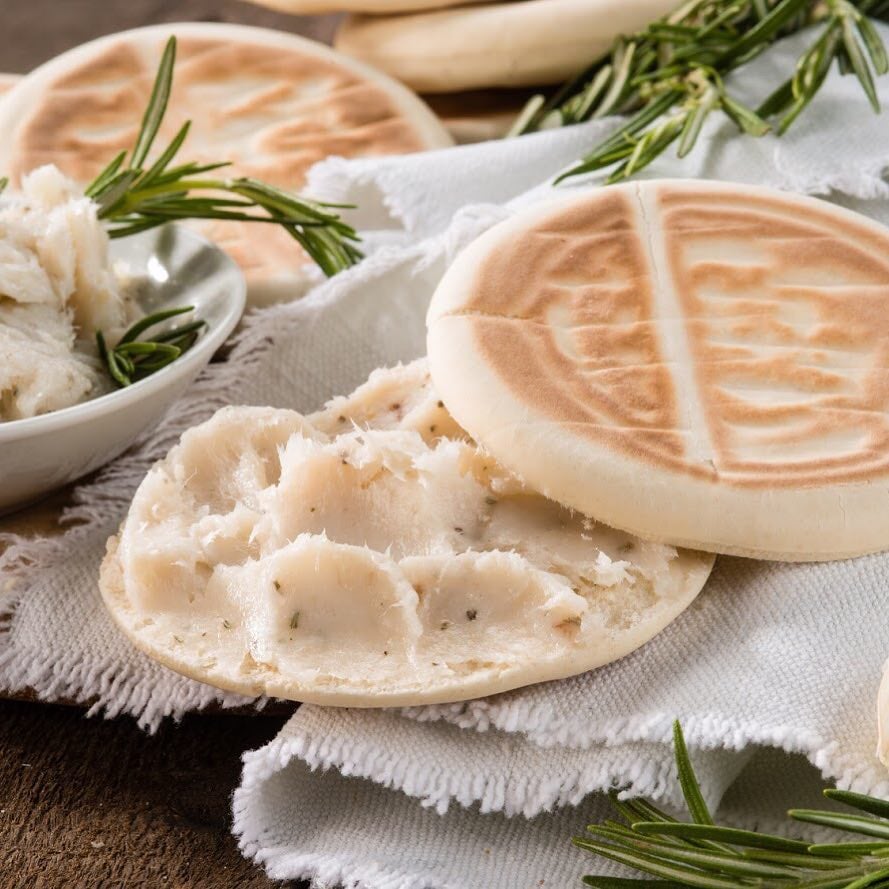 Author
You may also like