An international showcase for the Emilia Romagna Land of Motors:
the MOTOR VALLEY FEST DIGITAL told by the Wall Street Journal
For the second year, the Motor Valley has crafted a partnership with the prestigious US newspaper – the second most read in America – for its flagship digital festival of the Land of Motors (motorvalleyfest.it/en).
Wall Street Journal dedicates a mini thematic site on which we can discover Via Emilia and its many excellences among wine & food, culture, nature, and enjoy many video interviews.
The WSJ site displays an area dedicated to Via Aemilia – the thousand-year-old Roman road that runs through Emilia Romagna from Piacenza to Rimini, leading to the discovery of the countless beauties of the region: from 10 cities of art to the Food & Wine excellences, passing through the naturalistic heritage and the charm of the two and four wheels.
The many contents (images and videos created ad hoc by the WSJ editorial staff) tell the excellence of the Made in Italy: from music (with the Verdi Festival of Parma and the Ravenna Festival) to food (with 44 PDO and PGI products and regional DOCs), from the many UNESCO monuments to the visions of the big screen with Maestro Federico Fellini (whose centenary this year is from birth), passing through the panoramas of the Val Trebbia that enchanted Ernest Hemingway.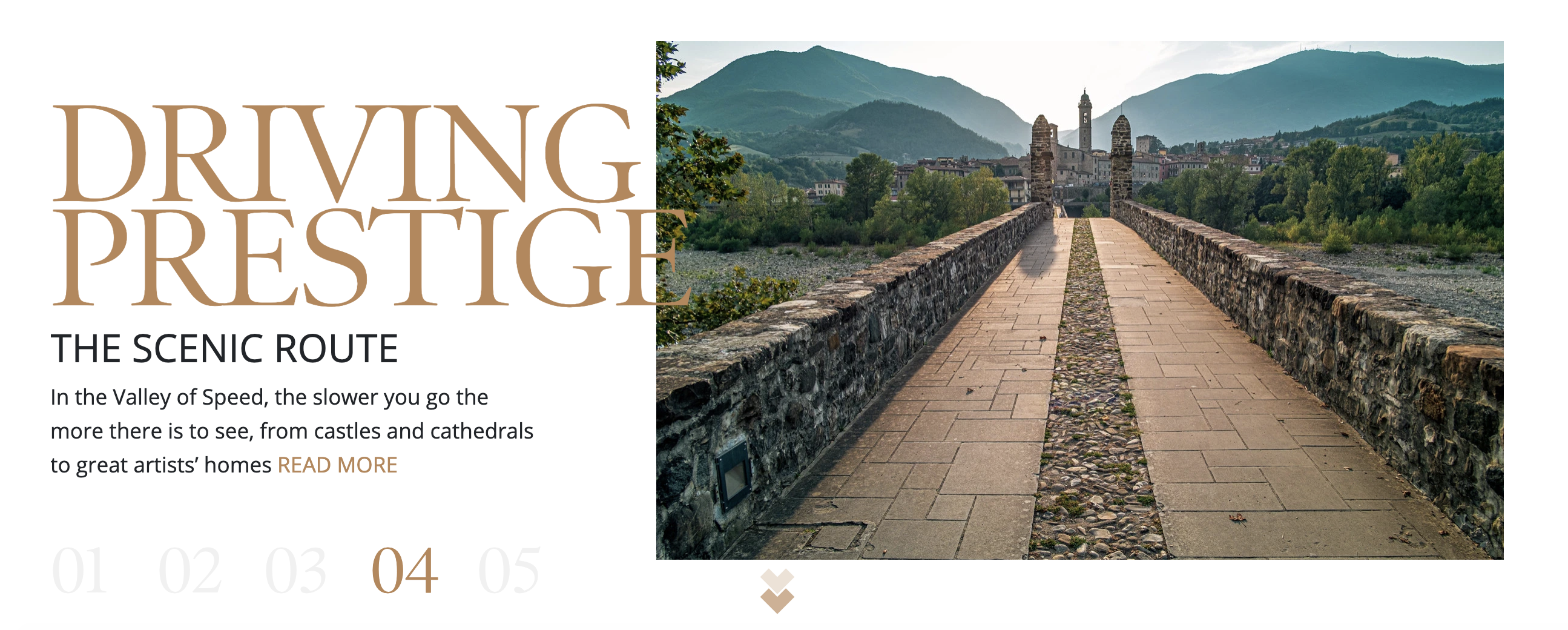 Among the video interviews carried out and present on the WSJ website, contributions include the participation of the Motor Valley CEOs (Claudio Domenicali for Ducati, Stefano Domenicali for Lamborghini, Enrico Galliera for Ferrari, Horacio Pagani for Pagani, Andrea Pontremoli for Dallara) protagonists of the opening conference of the Motor Valley Fest Digital; the ambassador of Emilia Romagna cuisine in the world Chef Massimo Bottura; the President of ENIT – Italian Tourism Agency Giorgio Palmucci; the Director of the Cineteca di Bologna Foundation Gian Luca Farinelli; the American TV journalist specialized on Italy's food & Wine culinary traditions Francine Segan.
Video tales of the Motor Valley and its many protagonists made by Motor1 and the British director-documentary maker Mark Neale will also be online.
Visit the 5 sections of the site, created by the WSJ in collaboration with us:
Author
You may also like