Norway maples become lemon yellow, ashes become purple red, larches become yellow with an orangey glow, beeches become rust-coloured with golden nuances.
It's the magic of foliage: the greatest show of woods every year. That special moment, when nature gets dressed with thousands of shimmering shades, between the last two weeks of October and the first two ones of November.
In Emilia-Romagna there are many places where you can admire this natural phenomenon: great national and regional parks, protected reserves, simple urban gardens. For those who are looking for emotions and memorable photos, here are 8 autumn walks for everyone (including your four-legged friends) in the silence of nature.
In Piacenza around the Castles of the Duchy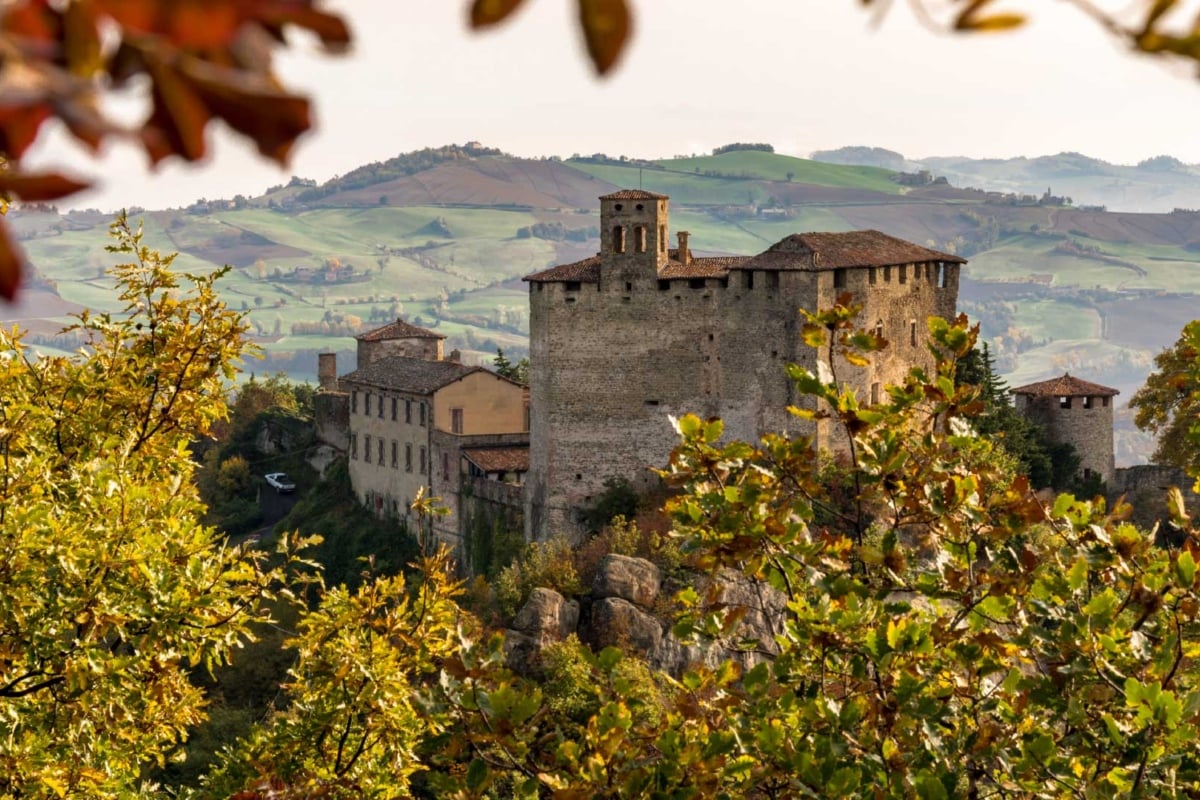 If you want to feel like princes or princesses while wearing a sweatshirt and boots, you can go looking for foliage in the parks of the Castles dotting the territory.
We are talking about a circuit, the Castles of the Duchy, with many fortresses immersed in nature, on top of hills or on the banks of rivers.
Starting point. We suggest a tour in Val Tidone, where the protagonist is Rocca d'Olgisio (36 km away from Piacenza), perched on a hill at 570 mt, surrounded by multi-coloured woods.
All the area is rich in stunning views that will make you stop to take photos. Among these, the vineyards in Ziano Piacentino, Pollo and Sala Mandelli, in the Municipality of Alta Val Tidone.
Gastronomic experience. It's the territory of filled pasta and great cold cut: Coppa Piacentina PDO, Salame Piacentino PDO, Pancetta Piacentina PDO accompanied by gnocco fritto and a good white wine as Ortugo.
Enchanting foliage around Lago Santo (PR)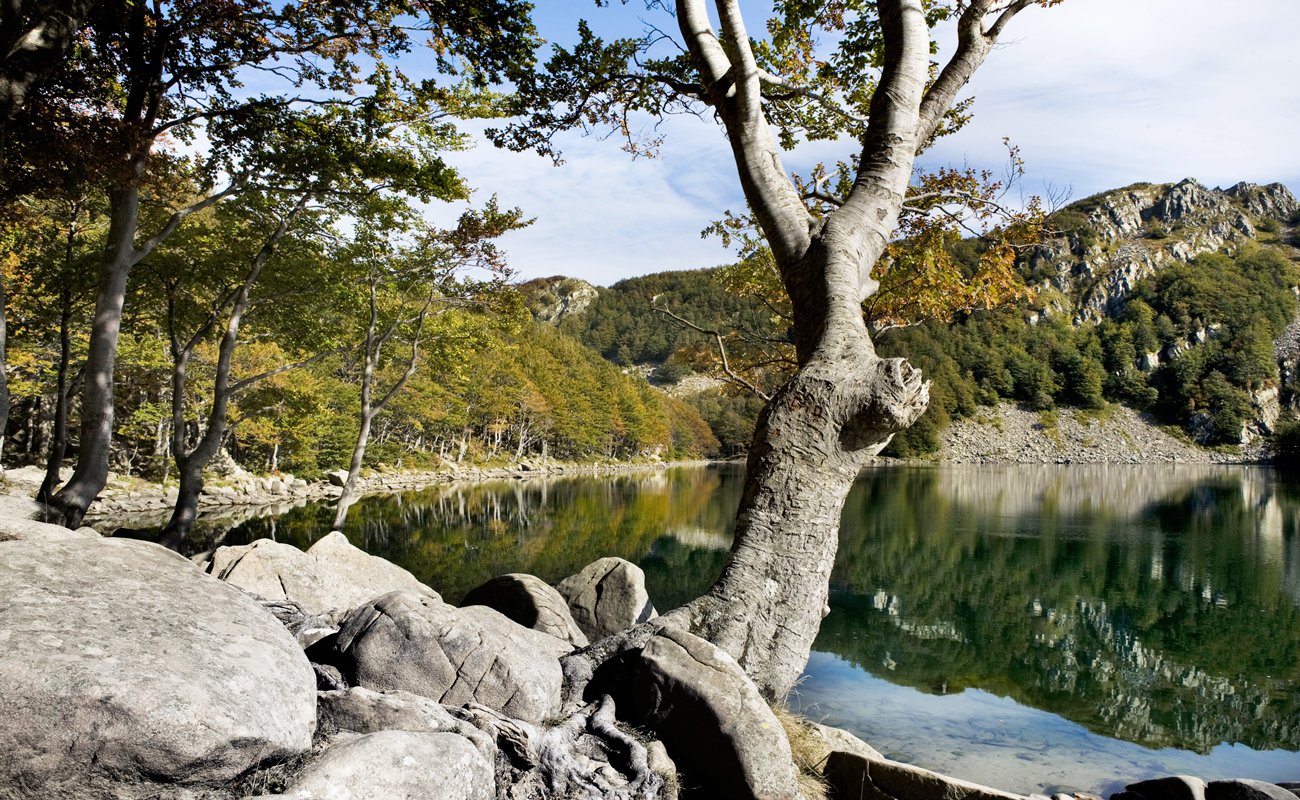 Lago Santo Parmense is stunning all-year-round, as it is a great glacial lake at altitude (1500 mt) in the Tuscan-Emilian Apennine National Park: a touch of light-blue among the forests in the Municipality of Corniglio (PR).
In autumn, nature unfolds surprising color effects. From Parma, it takes one hour and 20 minutes by car to Lagdei, Cancelli parking.
Starting point. You can choose between two itineraries: the first one goes up to Lago Santo from the Cancelli parking (1h); the other starts from behind Rifugio Lagdeii and takes 45 minutes.
You absolutely need to wear trekking boots and to take your trekking poles. The path is all uphill and in November it can be slippery.
The landscape is magical: when you catch sight of the lake, you will fell like in the land of fairy tales.
Gastronomic experience. The historical Rifugio Cai Mariotti (1882) overlooks the lake. Once summer is over, it is only open on weekends and public holidays (or upon request); it's better to book. You can also stay for the night (42 beds in 5 rooms).
The menu features polenta and boar meat, vegetables tortelloni, carpaccio of Chianina, roasted lard, blueberry pies, Spongata del Lago Santo.
Reggio Emilia and Pietra di Bismantova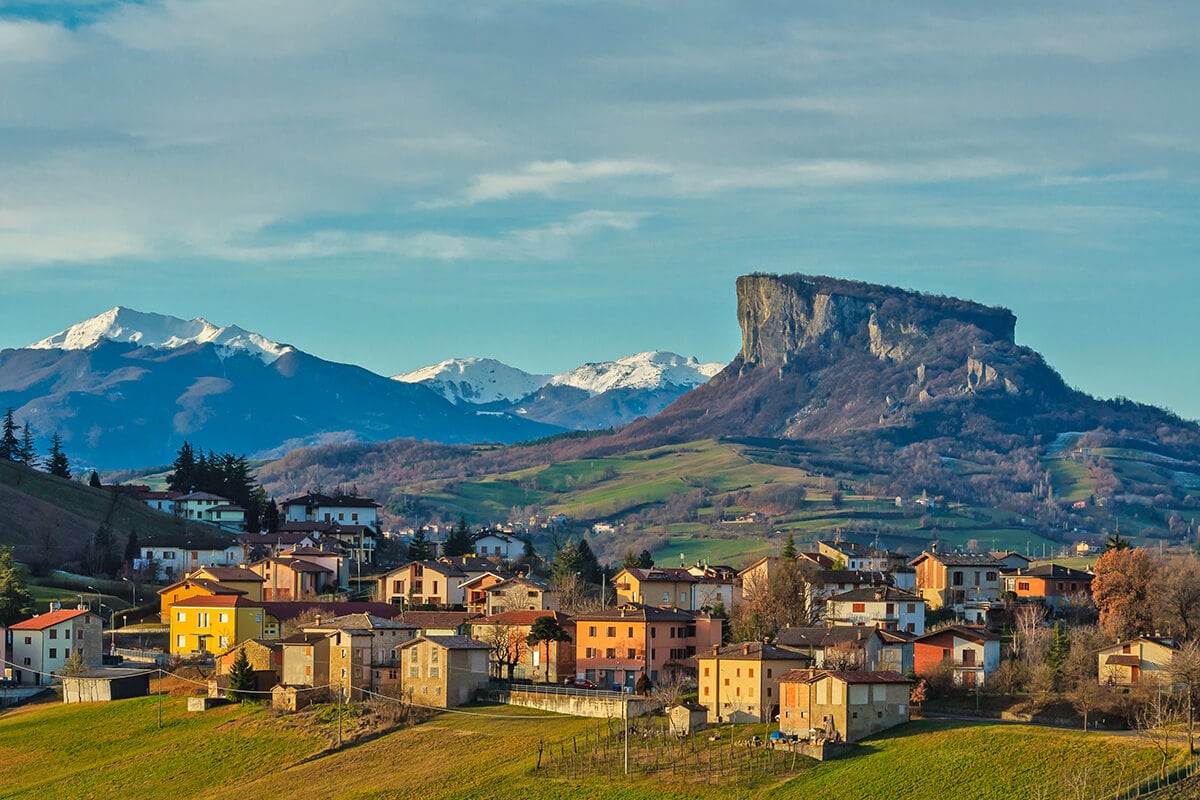 Spiritual centre for hermit monks, sacred meditation place for the Celts, climbing destination for climbers from all Europe, the mysterious Pietra di Bismantova (1041 mt) on the Reggiano Apennines – defined as one of the world's most beautiful mountains – transforms into a wonderful setting.
The shortest climb to the top, the classic one, is easy, suitable for all and takes about 30 minutes.
Starting point. You start from Castelnovo ne' Monti – small town in the Apennines located 40 km away from Reggio Emilia – from piazzale Dante Alighieri.
You take the path Cai 697, among downy oaks, hornbeams, juniper shrubs, fiery-coloured dog roses. In the last 10 metres, you will go up high rock steps (there are ropes to help you).
While you go up, don't miss: a Benedictine sanctuary and hermitage (1617) and a 300-year-old monumental maple – literally incorporated in the church porch – whose roots go down in the spaces under the sanctuary.
From the top of the Pietra, the view is stunning.
Gastronomic experience. Gnocco fritto, cold cuts, herbs tortelli, polenta, zuppa inglese, Lambrusco are offered by the two refuges, where you can also stay for the night.
Modena: Lago della Ninfa at the foot of Monte Cimone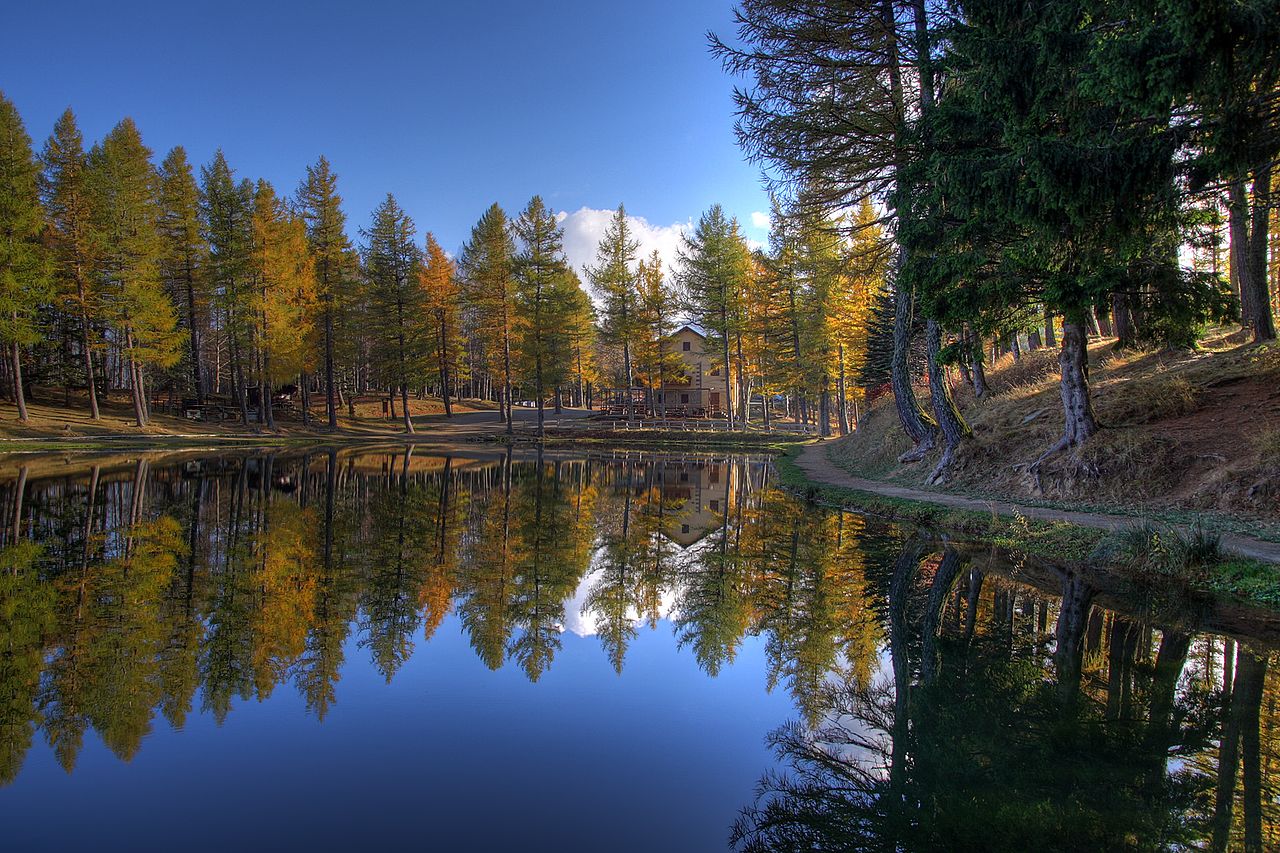 Lago della Ninfa is a small enchanting body of water at 1500 metres of altitude, in Sestola (65 km from Modena) in Parco del Frignano, surrounded by beech forests and coniferous forests that get tinged with red, yellow, ochre and purple nuances in autumn.
The place is very poetic and is frequented all-year-round, as it is a starting point for walks, Mtb and E-bike rides (available rents in Sestola).
An easy itinerary is the loop trail of Carbonaie: 3 km, 1h walk and 120 metres of elevation gain.
Starting point. From Rifugio del Firenze Ninfa you go slightly up surrounded by an enchanting breech forest and autumn colours (signs are provided).
You get to a crest with a fork: take the path n. 11, on the right. At the end, follow path n. 14 to go back to the starting point. The itinerary is also suitable for children and four-legged friends.
Gastronomic experience. There are three restaurants and refuges on the lake open on weekend. What to order? The most delicious specialty is crescentina with lard and zero-km Parmesan and Borlenghi, typical thin and crunchy crepes made with water, flour, salt and sometimes eggs, perfect with a good glass of Lambrusco.
Bologna: from the sanctuary of Madonna dell'Acero to the Dardagna waterfalls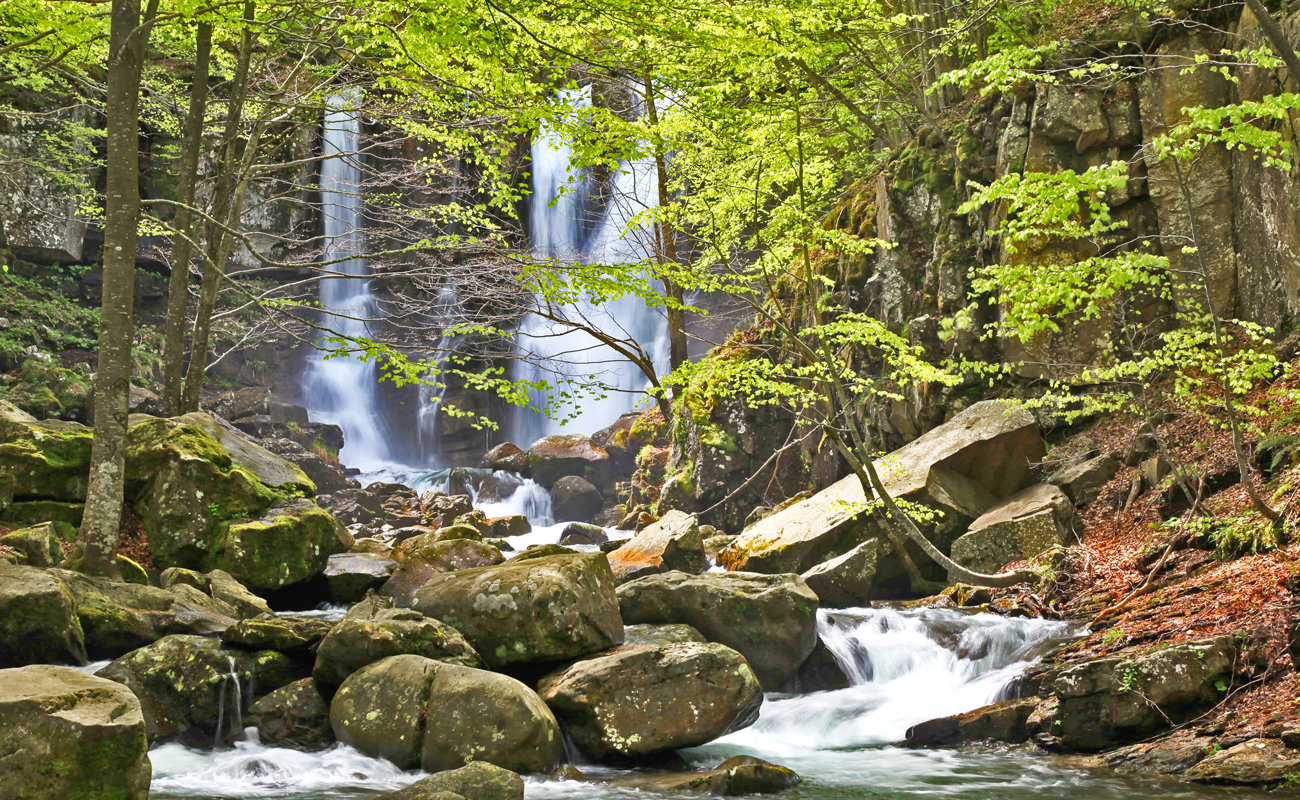 A 16th-century mountain sanctuary, surrounded by multi-coloured forests, a magnificent waterfall and an easy itinerary suitable for all. Who could ask for more? Just one 1h away from Bologna, this perfect walk – also for children and elder people – offers one of the most spectacular foliage shows of the Apennines.
Starting point. The starting point is the sanctuary of Madonna dell'Acero (1200 mt), whose name comes from the story of Madonna appearing in front of a maple (in Italian: acero).
There are two itineraries leading to the Dardagna waterfalls. The easiest one is a 3-km trail, 1h walk. From behind the sanctuary, follow path CAI 331 to reach the first drop of the waterfall, the most majestic one, of 15 metres. Ocher, orange and yellow leaves create a magical scenery in contrast with the light-blue of the waters.
For the second one, go up for 1 km more on path CAI 333, to admire the other 7 drops of the waterfall.
Gastronomic experience. Around the sanctuary are some restaurants. Among the most typical dishes are char – a protected and certified fish – mushrooms in many recipes, typical mountain biscuits, Pignoletto wine and handcrafted chestnut beer.
Brisighella (RA): the view over Dante's hills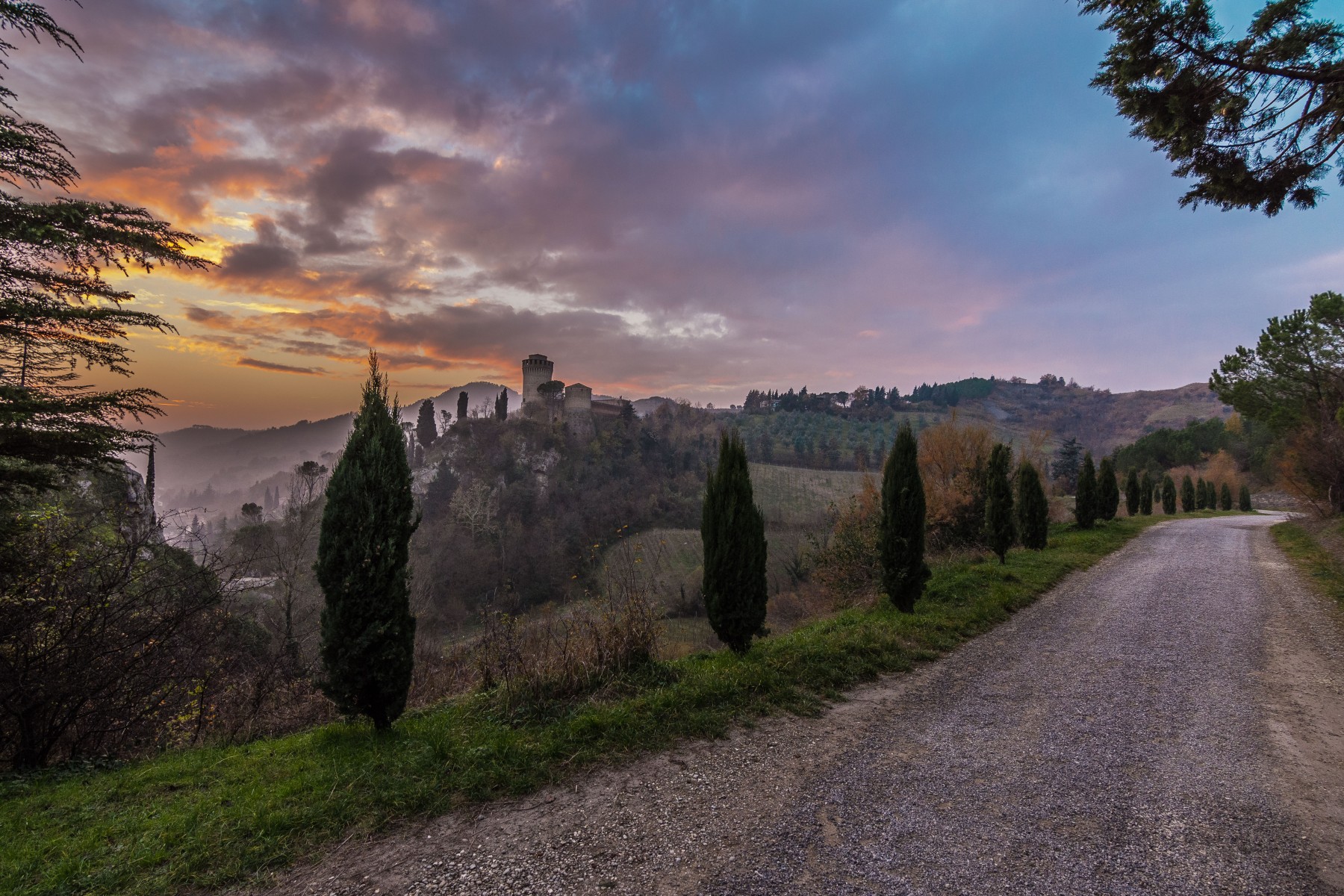 Nestled between two peaks, with its medieval alleys, Brisighella is one of Italy's most beautiful towns, just 45 minutes away from Ravenna.
A walk to enjoy foliage in the forests around it starts from the centre and gets to the upland dominated by Torre dell'Orologio (lit. the clocktower).
Starting point. Start from the coloured piazza Marconi and go up through Via degli Asini: it is Europe's only example of a raised medieval alley, embedded in a building.
The path features 350 steps up to the top, to the watchtower where also Dante Alighieri stopped, hosted by Maghinardo Pagani.
The view fills the eyes (and the camera) with colours, yellow spots of the vineyards, red and orange downy oaks, ashes, and oaks. Fun fact: the clock of the tower only counts six hours.
Gastronomic experience. Spoja lorda is a typical type of egg pasta – with jagged edges, filled with ricotta, eggs, Parmigiano Reggiano – conciato cheese aged in gypsum caves, artichoke pie.
In November, four fairs dedicated to local delicacies liven up the town: pork, truffle, oil, Volpina pear and aged cheese.
In the Foreste Casentinesi National Park (FC) between towns, mills and a thousand colours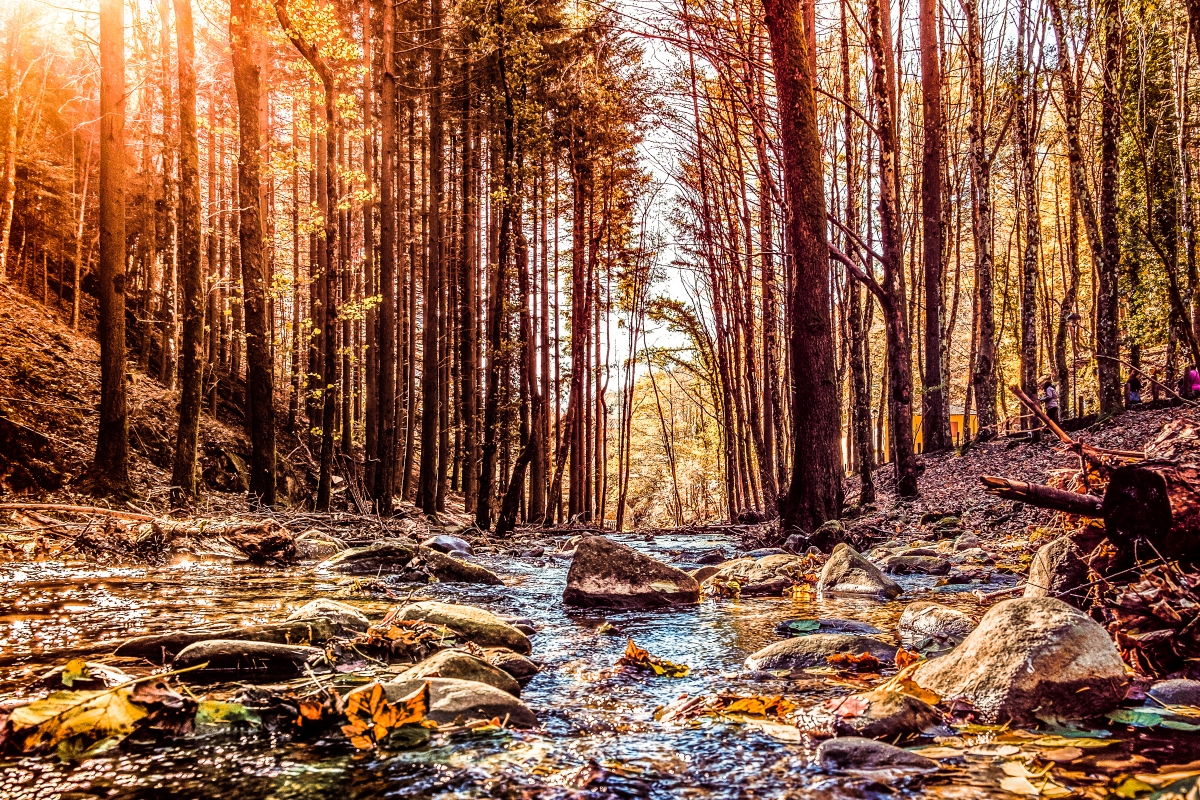 Italy's most coloured forests are in the Foreste Casentinesi National Park, a green and enchanting territory between Romagna and Tuscany.
The many different colours are due to the exceptional variety of trees. Infinite explorations. Among the most beautiful spots, Foresta della Lama, one of Italy's best preserved forest ecosystems.
Starting point. You can start from the visitor centre of the Park in Santa Sofia (40 km away from Forlì) to take some informative materials. Then take your car and get to the Dam and light-blue Lake of Ridracoli (10 km).
From here, you have various options: you can go up for 3,5 km and 55 minutes to Rifugio Ca' di Sopra (600 mt), open until November. From the refuge, you can go on another 3 km to Fonte Solforosa and then go back.
Another spectacular foliage walk is the one from Poderone, organic farm only 13 minutes by car away from Campigna – hamlet of Santa Sofia – going up to the small hamlet of houses of Pian del Grado. The whole path is a kaleidoscope of colours. Don't miss the classic appointment with Festivall of Fall Foliage.
Gastronomic experience. The queen of autumn is chestnut, used to prepare castagnaccio of the Tuscan-Romagna Apennines and the chestnut cream of Bagno di Romagna, perfect with new wine, Cagnina and Sangiovese.
We suggest you also try Raviggiolo cheese, tortelli alla lastra – filled with lard, potatoes, herbs, eggs or cheese, basotti – tagliolini cooked in a broth made of pork bones, then seasoned and cooked au gratin in the over, mushrooms and truffles in various recipes.
Author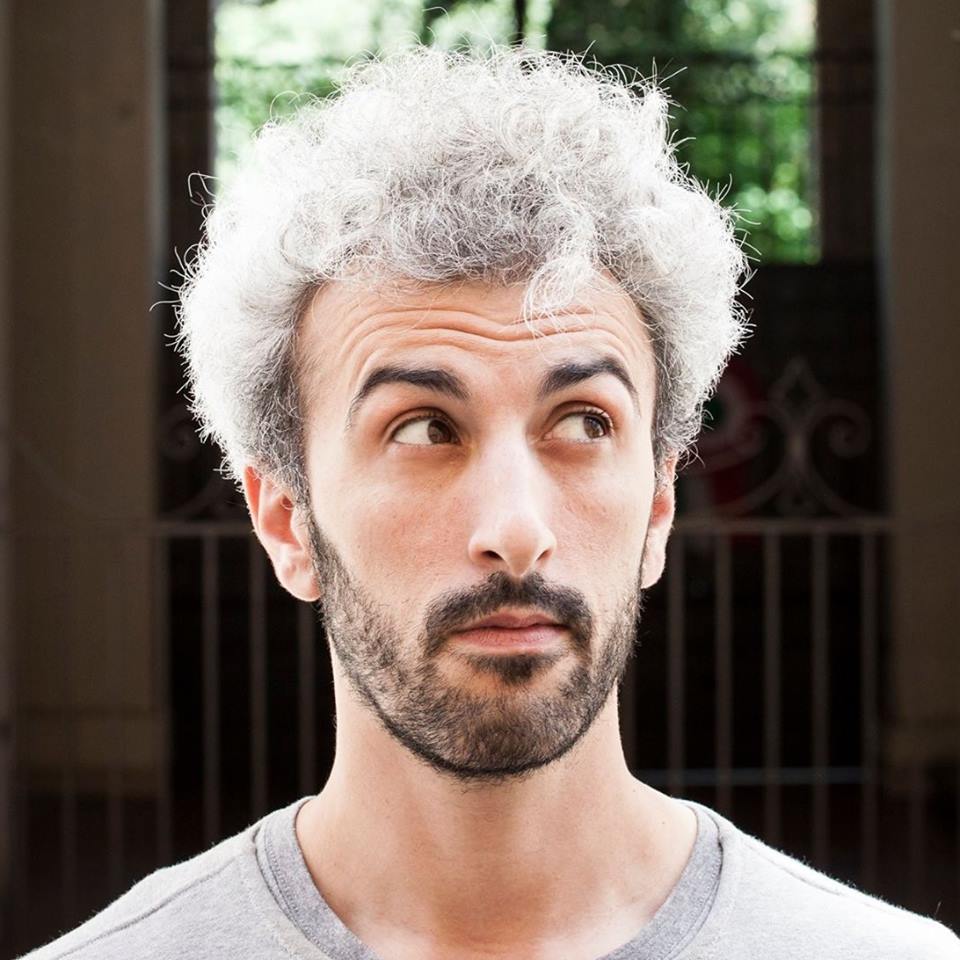 Davide Marino was born archaeologist but ended up doing other things. Rational – but not methodic, slow – but passionate. A young enthusiast with grey hair
You may also like