A delightful discovery of non-places and reduction in scale concept
1) It is pleasant to the eyes. And this is already a significant factor.
2) It leads us to discover one of those non-places the anthropologist Marc Augé used to define as anonymous locations people pass through (for instance, stations, airports, shopping centres…): we often refer to them to describe part of our experiences in the contemporary world. This is the case of the Italia in Miniatura theme park (near Rimini), which is an enchanting place, too
3) It takes us into a deceptive wonder, between trompe-l'oeil and artificial nature, also dealing with the delicate relationships between reality and its representation, up to the paradoxes arising from the processes of scaling, according to a mechanism that is shared by both the miniatures of the park and photography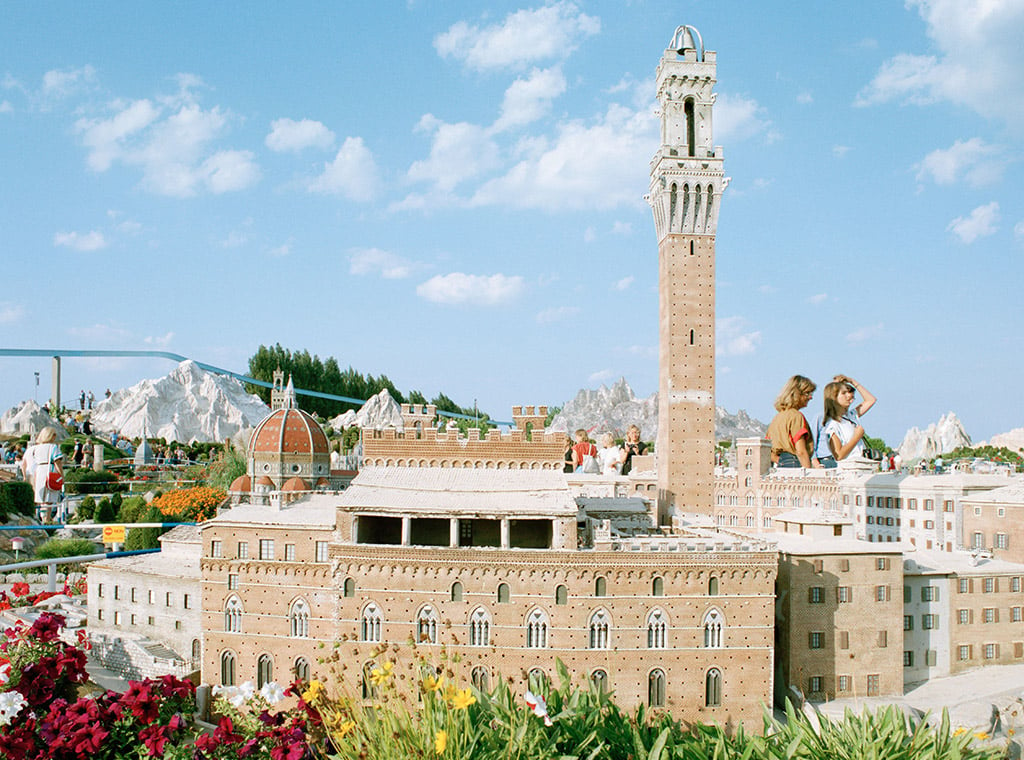 A triple exhibition
4) It's different in structure compared to "classic" shows.
In fact, it is a tri-parted exhibition, where, the photos Luigi Ghirri dedicated to the "strategies of illusion", as Umberto Eco called them, are, for the first time, displayed in dialogue with materials from the previous unreleased archive of the Italia in Miniatura park.
Its founder Ivo Rambaldi used photos of Italian monuments to build the miniatures, according to a reverse process rather than that implemented by Ghirri.
And lastly, there are the works by the students of the working group directed by Joan Fontcuberta and Matteo Guidi, who artistically revisited Italia in Miniatura half a century after its inauguration.
Interesting facts
5) The In Scala project, presented by Ghirri in the 1979 solo show at the Study Centre and Communication Archive – CSAC in Parma, originated from the images he took at the Italia in Miniatura theme park – more than 220 negatives, positives and internegatives preserved in the Fototeca della Biblioteca Panizzi in Reggio Emilia. The current show exhibits vintage prints from the aforementioned series (from the Archivio Eredi Luigi Ghirri  and a selection of images, largely unpublished, from the archive of the Fototeca della Biblioteca Panizzi. The archive of the Italia in Miniatura park ("a surprise and a real find", underlines Joan Fontcuberta) contains a corpus of over 6,500 photographs, mostly taken by its founder, Ivo Rambaldi, throughout the peninsula, which portray the details of the most famous architectural and natural heritage of Italy.
This (unintentional) archive also includes thousands of documents (maps, drawings, postcards, aerial photographs) collected and produced in the late sixties by Rambaldi as references for the construction of the models.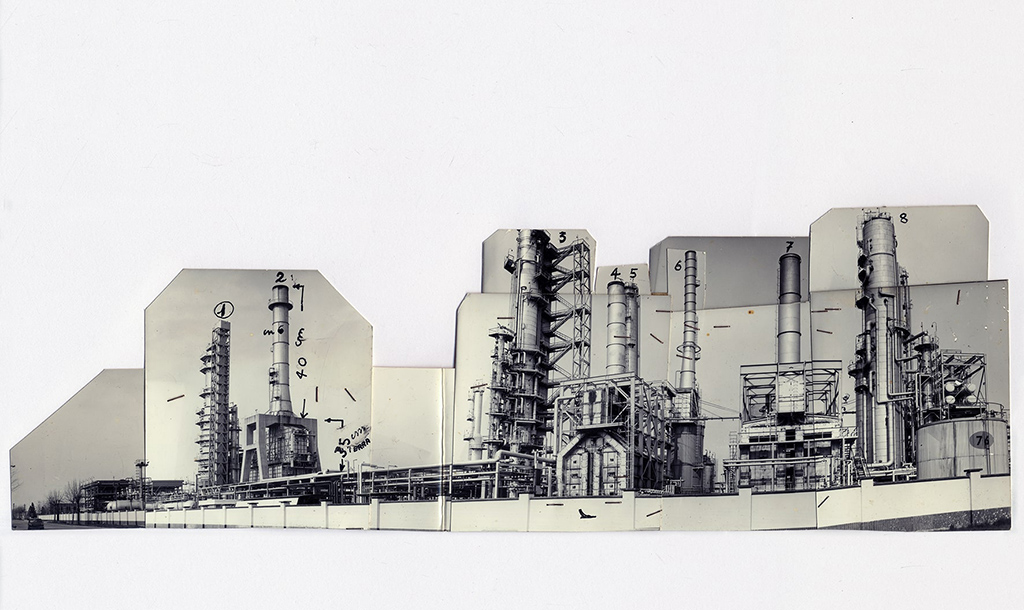 The Palazzo dei Musei: between ancient and contemporary
6) It allows you to enter the Palazzo dei Musei, suggestive, ancient (the first core of the museum dates back to 1799) tough fully renovated. It includes medieval mosaics, eighteenth-century zoological collections, exceptional prehistoric finds, up to contemporary, represented especially by the vast photographic heritage, which includes, for instance, the works acquired during the experience of Fotografia Europea and the permanent section dedicated to Ghirri.
"Active" photography in Italia in Miniatura
7) It suggests you go to Italia in Miniatura, Viserba di Rimini, to face this reality, a very concrete one while making way for fantasy, in order to interpret it in different ways with your shots.
You are spoiled for choice: in the 85 thousand square meters of the park and among more than 300 scale reproductions offering a very special tour of Italy, you will certainly be able to find some "photogenic" subjects.
Furthermore …
After investigating every single image and document on display and photographing the different scale of Italia in Miniatura, you can flip through the pages of the book Italia in Miniatura / A journey between reality and fiction (curated by Joan Fontcuberta and Matteo Guidi, Corraini Edizioni), which, as a tribute to Umberto Eco and Luigi Ghirri, brings together eight contemporary views of students attending the ISIA of Urbino.
On a different scale. Luigi Ghirri, Italy in Miniature and new perspectives, proposed in the context of Fotografia Europea 2022, is an event within Luigi Ghirri: See Beyond. Reggio Emilia, Modena e Parma. Homage to a Master, the one-year-long event dedicated to Luigi Ghirri and its photography contextualizing it in some of the places he told about.
Curated by Ilaria Campioli, Joan Fontcuberta and Matteo Guidi, In scala diversa. Luigi Ghirri, Italia in Miniatura e nuove prospettive, is a project promoted by the Comune di Reggio Emilia (Musei Civici, Biblioteca Panizzi), Regione Emilia-Romagna, APT Servizi Emilia-Romagna in collaboration with Italia in Miniatura park, Archivio Eredi Luigi Ghirri and ISIA Urbino, with the support of Crédit Agricole Italia, Art Bonus di IREN S.p.A e Fondazione Pietro Manodori.
Info
On a different scale. Luigi Ghirri, Italy in Miniature and new perspectives
Palazzo dei Musei, Reggio Emilia
April 29th, 2022 – January 8th, 2023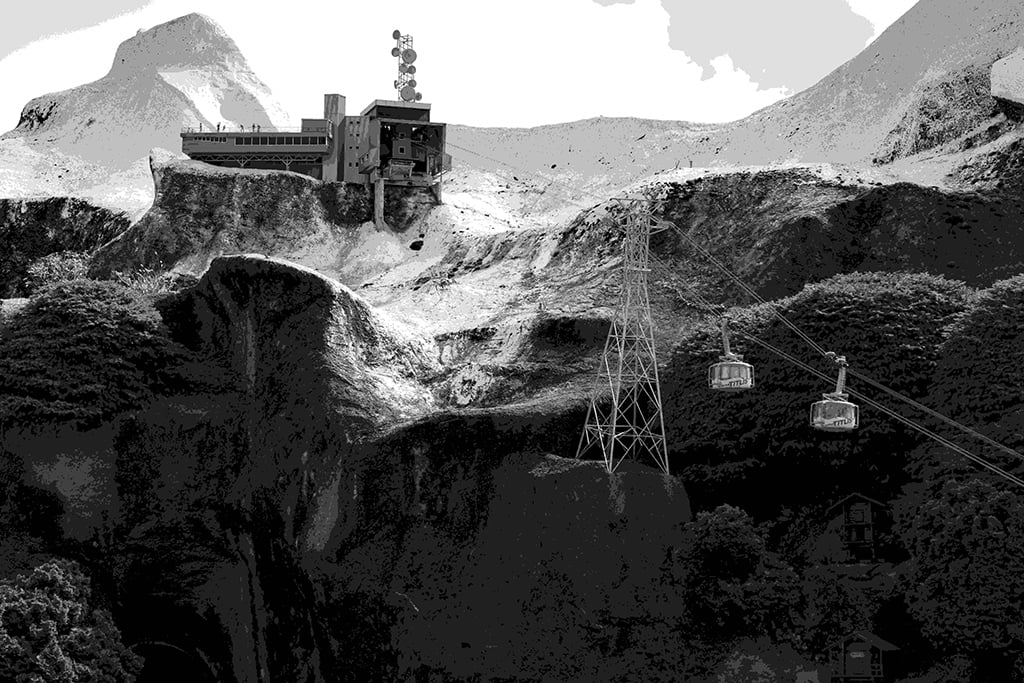 Author
You may also like