The lightness of the image, the exhausted and visionary atmosphere of the landscape, of places and non-places, the discovery of a daily life that has little to do with the "usual" gaze resting on things and people.
This is just one of the infinite ways of reading the photographs by Luigi Ghirri, that, on the thirtieth anniversary of his death, are on display along the Via Emilia for the whole of 2022.
It is a series of events which, under the emblematic title Luigi Ghirri: Vedere Oltre (Seeing Beyond), open in succession, as in a pop-up, to retrace his work presenting it in contact with some of the territories he documented and interpreted.
Dealing with Luigi Ghirri (Scandiano 1943 – Reggio Emilia 1992) we have to use the verb "to leave" in a wide range of meanings. He left us prematurely, leaving his life path unfinished and leaving us curious about what would be his next photographic research. But he also left us an enormous legacy, a new way of thinking about photography, which still leaves us amazed by its timeliness.
Exhibitions and more
All that remains is to discover his images shown in the exhibitions that his Region dedicates to him.
The first event, in Reggio Emilia, is the exhibition In scala diversa. Luigi Ghirri, Italia in Miniatura e nuove prospettive at the Palazzo dei Musei. Same town for the newborn Ghirri Award for Young Italian Photography, during the European Photography Festival.
Alongside the exhibition, Reggio Emilia (leader of the Vedere Oltre program) dedicates to the master a permanent section at the Musei Civici.
We then move on to Modena, where an exhibition curated by Daniele De Luigi will be held (since September), focused on the works by Ghirri in the FMAV – Fondazione Modena Arti Visive's collections.
Another key centre is Parma, where at the Study Centre and Communication Archive- CSAC an exhibition and a volume will trace the complex relationship between Ghirri and the University of Parma, as well as with the generation of authors who, in the '70s, defined with him a new kind of landscape photography.
The timeless images by Ghirri
"Luigi Ghirri used to be a central figure in the international panorama of twentieth-century photography, but his vision is perhaps even more relevant today, thanks to timeless images, which evoke profound and contemporary themes, such as the relationship between artificial and natural", (Stefano Bonaccini).
Adele Ghirri hopes that her father's work "will allow the younger generations of photographers and visual artists to grasp the relevance of finding their own visual language, beyond fashion".
So far, would you like to take some pictures, you are already in suitable places (or non-places): we recommend you to shoot photos, with different styles, but with the same dedication as Luigi Ghirri.
Luigi Ghirri: Vedere Oltre, a project promoted by the municipality of Reggio Emilia together with Modena and Parma, with the support of Regione Emilia-Romagna and APT Servizi Emilia-Romagna, will also become part of the photographic heritage of Emilia-Romagna, a land increasingly profoundly dedicated to photography, which in 2021 created Photo Valley, the first complete mapping of everything that revolves around photography in the Region,
https://emiliaromagnaturismo.it/it/tags/luigi-ghirri
https://www.archivioluigighirri.com/
https://www.musei.re.it
https://www.comune.re.it/luigighirri
https://www.fotografiaeuropea.it/
https://gfi.comune.re.it/premio-giovane-fotografia-italiana/
https://www.csacparma.it/
https://www.fmav.org/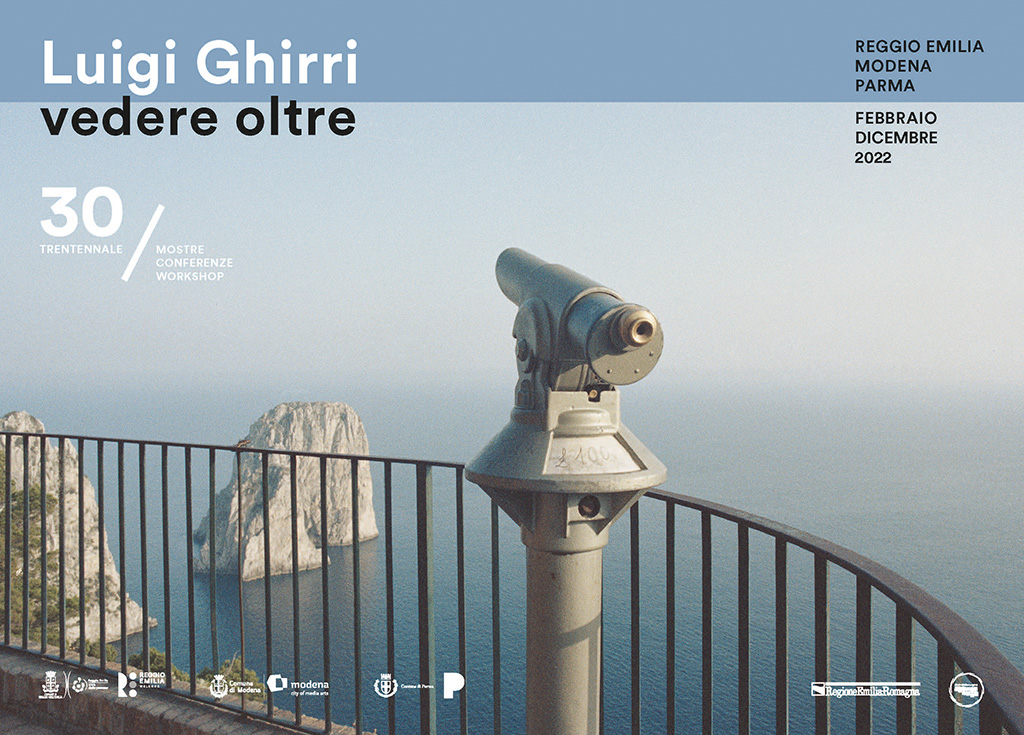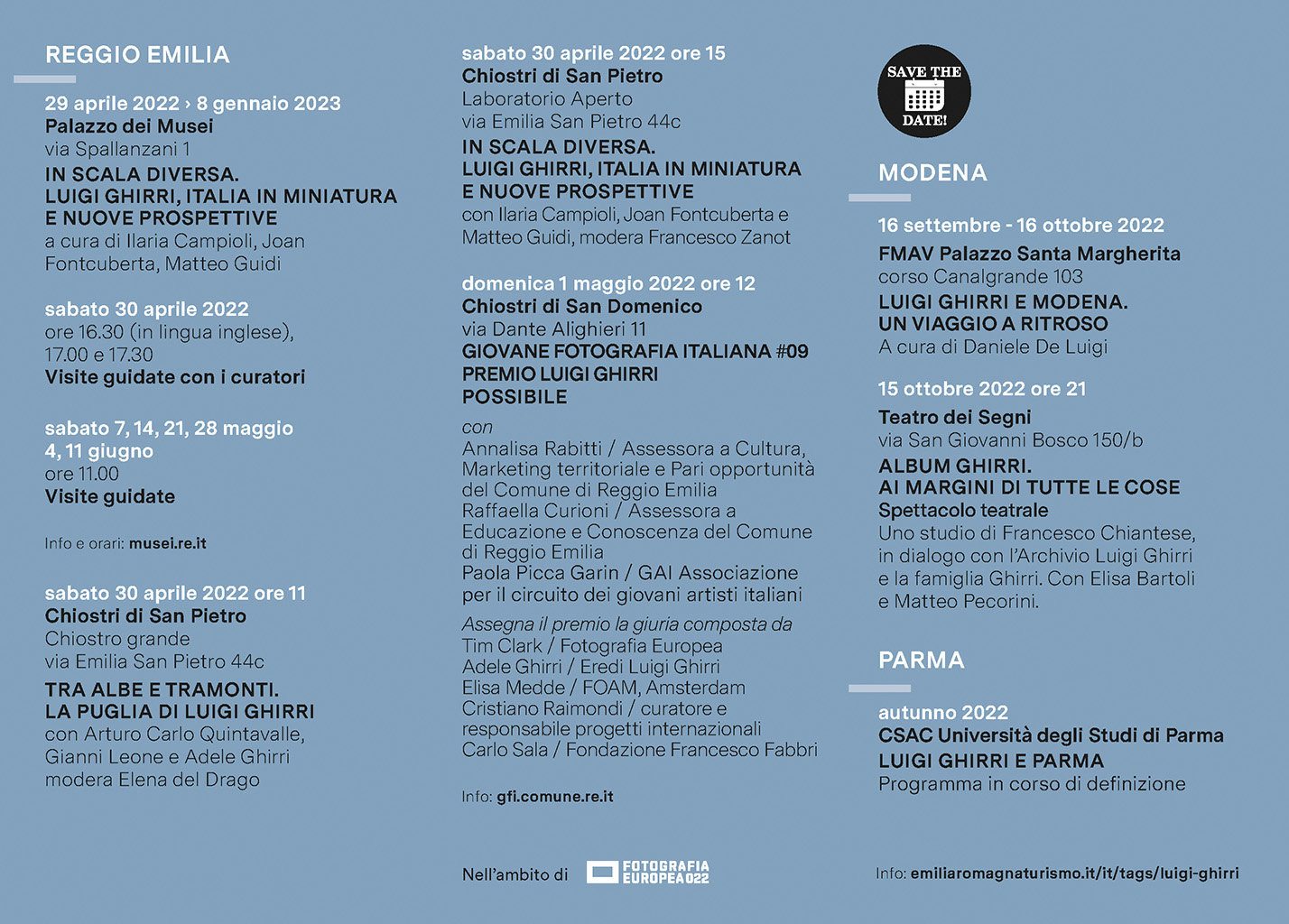 Author
You may also like