"Reggio Emilia, daring and graceful,
this daughter of Marco Emilio Lepido consul
and mother of Ludovico Ariosto"
Giosuè Carducci (Poet), 1897
Man-sized city, Reggio Emilia is always on top of the charts among the most prosperous and livable cities in Italy. It is mostly known for its special attention to the education of children and to the art of photography.
It has been inhabited since prehistoric times, and its origins are surrounded by myth. Some believe it was created by the Ligures, some by the Etruscan civilization, and some others by the Boii. What's sure is that the Latin name Regium Lepidi was given in honor of its founder Marco Emilio Lepido, who also founded the cities of Parma and Modena. It held strategic importance under the domination of Rome because of its position along the Via Aemilia.
It was one of the cities where the institution of the medieval communes was born, and the birthplace of the Italian poet Ludovico Ariosto. The city also boasts a pivotal role in the creation of the Italian Flag, which was created here in 1797, and is renowned for its great food and good quality of life.
Exploring Reggio Emilia is definitely going to be a pleasant journey.
---
BETWEEN ANCIENT AND MODERN
The tour begins by exploring the Regium Lepidi 3D exhibition, hosted in the Roman halls of the Civic Museums. It goes on with the stunning San Prospero Church and the nearby Bell Tower. After that, you can visit the Romanic cathedral, redecorated in the style of Mannerism. Not to be missed also the Baptistery, the Fountain celebrating the river Crostolo and the baroque Basilica della Ghiara, which is said to have been built following a miracle. A must is a visit to Tricolore flag Museum, situated inside the Municipal Palace.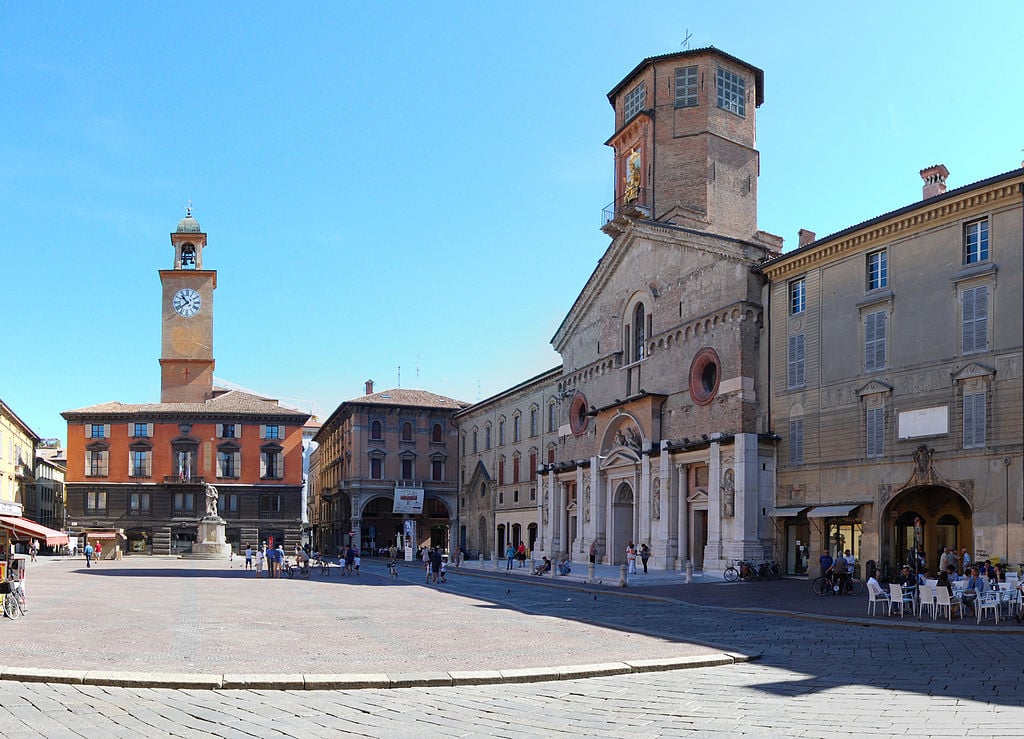 The best way to explore the city is by bicycle, to best enjoy its chilled mood. We suggest a trip through its squares: Piazza Prampolini, also known as Piazza Grande, which is linked to the smaller Piazza San Prospero with a beautiful covered walkway. We suggest you visit also the Broletto, Piazza Fontanesi -surrounded by trees and a nice colonnade- and the Saint Peter's Benedictine Cloisters, which often host cultural events.
The three city theatres  –Teatro Municipale Romolo Valli, Teatro Ariosto and Teatro Cavallerizza Cesare Zavattini– all face the same square and they offer various and high quality shows all year round.
Historic shops can be found along the Via Emilia, from Porta Santo Stefano to Porta San Pietro and adjacent ways; perfect stops for eating are also the numerous traditional botteghe (small traditional shops), where people can taste classic recipes such as Erbazzone, Gnocco Fritto, Parmigiano Reggiano DOP and Aceto Balsamico Tradizionale, which are also perfect souvenirs.
Discover 10 reasons to visit Reggio Emilia.
---
THERE'S SOMETHING ABOUT REGGIO EMILIA
Reggio is a polyhedric city struggling between ancient and modern. There are places dedicated to contemporary art, such as Collezione Maramotti and Spazio Gerra. And in addition, the 3 Bridges and the High-Speed MedioPadana Railway Station built by Spanish architect Santiago Calatrava are great examples of contemporary architecture.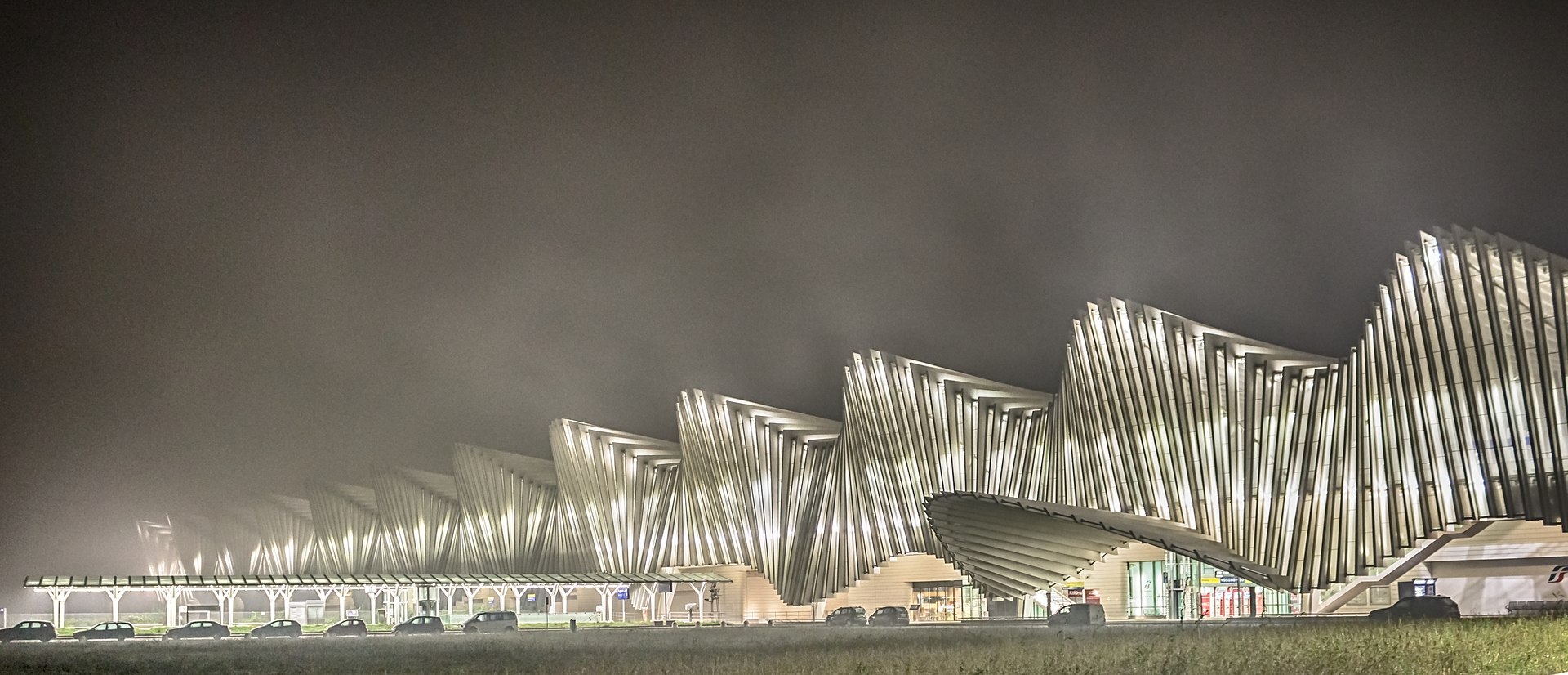 ---
THE MUSEUMS
Each city's museum has its own history and treasures. Museum Palace is an ex-Franciscan monastery turned first into a barrack, then into a stall, and then again, in 1830, into a school, now hosting many thematic shows. The Parmeggiani Art Gallery is located in a gothic-renaissance palace with a beautiful door made in Valencia; it contains works from Velasquez and El Greco. Other interesting museums are Palazzo Magnani, built in the 1400s, and the History of Psychiatry Museum.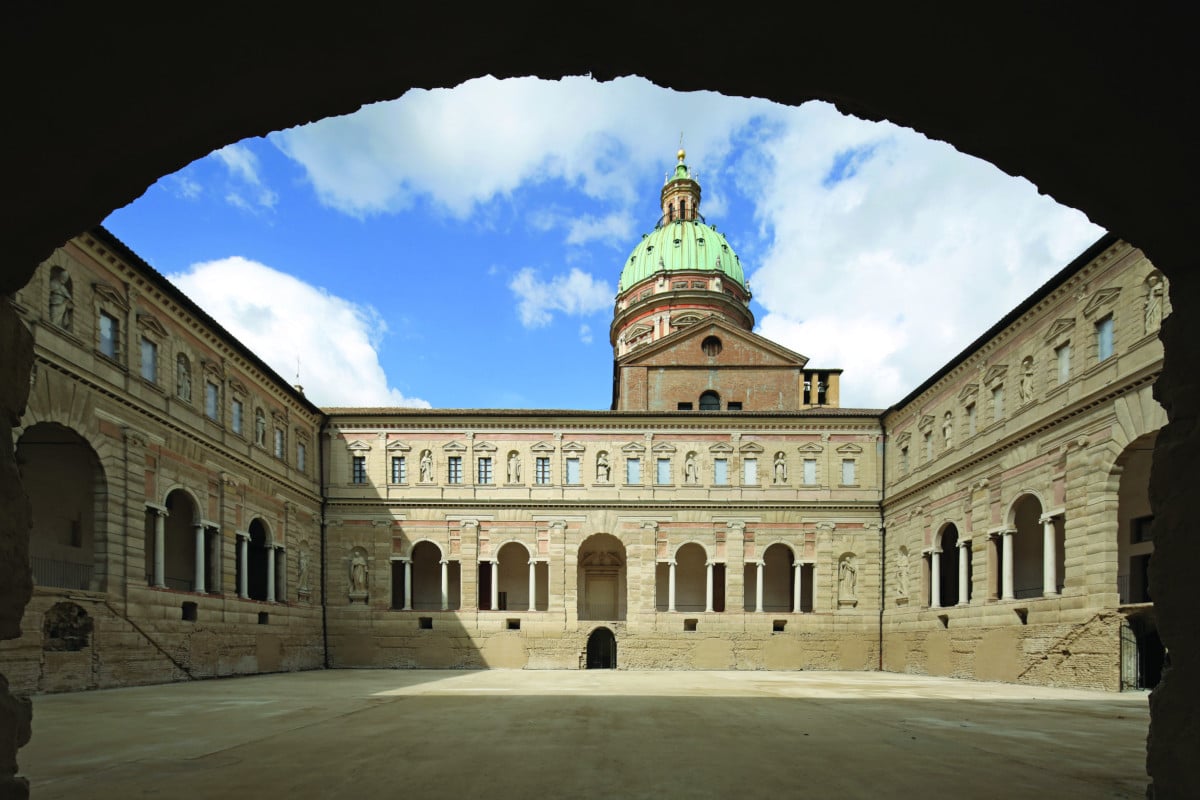 ---
BEYOND REGGIO EMILIA
The country surrounding Reggio Emilia is rich in hidden treasures. From the medieval atmosphere of Castles (Canossa, Rossena, Bianello, and Carpineti) once belonged to Matilde di Canossa, to the genuine taste of the ancient small Appennines' villages.
A famous series of Italian movies, Don Camillo and Peppone, takes place in Brescello, along the Po River, near to other beautiful small villages such as Gualtieri, Guastalla, and Luzzara. You can also enjoy a boat ride on the Po River, sailing from Boretto.
Famous Italian singer Luciano Ligabue was born in nearby Correggio.
For those interested in nature and parks, we suggest a visit to Parco Appennino Tosco Emiliano, which is a Mab (Man and Biosphere) Unesco Reserve, and a walk along the Mathilda Way.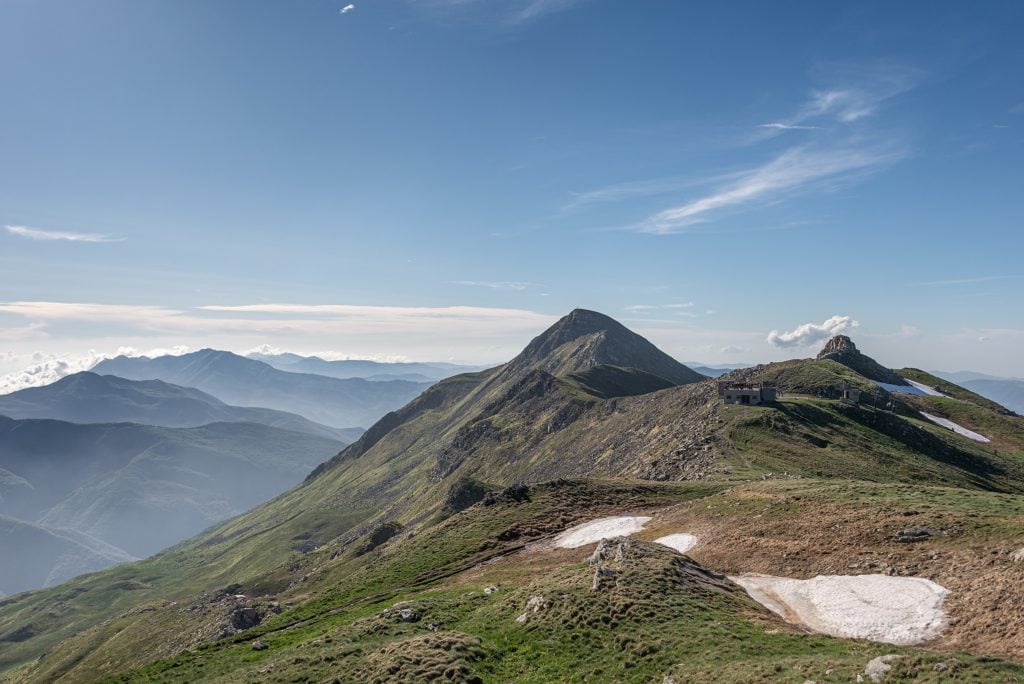 ---
GETTING THERE
BY PLANE
The international airport of Bologna "Guglielmo Marconi" is about 170 km distant. It takes one hour on the driveway, and there are many bus shuttle and car renting services for this purpose. Other nearby airports are Parma, Milano Linate, Brescia Montichiari, Bergamo Orio al Serio and Verona Villafranca.
BY CAR
The city can be reached by car on the A1 highway, from both Milano and Bologna.
BY TRAIN
The central station is about a one-hour distance from Bologna Centrale Railway Station, via regional train, making it easier to travel through the rest of Italy and  Europe. The High-speed Railway Station (AV MedioPadana) is at 20 minutes by bus from the city. It is served by high-speed trains like Frecce and Italotreno.
Author
You may also like