Maybe less known than other art collections in Italy, but equally rich and fascinating: we're talking about the Maramotti Collection of Reggio Emilia, a real journey through the Italian and international contemporary art thanks to the works collected over the years by Achille Maramotti, father of the famous fashion house Max Mara and great art lover. The museum is located just outside the historic city center and the guided tour is totally free, after telephone or online booking.

---


The building where the collection is housed is the former Max Mara factory, built in 1957 by two local architects, Antonio Pastorini and Eugenio Salvarani, with cutting-edge criteria for the time. The concept of the building is in fact an open-space without partition walls where the entire production process took place, from design to model realization.

When in 2003 the company moved the production to a new location more appropriate to the growing size of the company, the building was converted into a museum space according to a project by the English architect Andrew Hapgood, who kept the original structure in order to preserve the historical memory of the place. For example inside the exposed concrete pillars have been maintained and traces of old machinery can still be seen on the floors. Moreover, the groundfloor is a continuum between inside and outside, between the garden and the entrance to the museum, to signify a continuity among city, nature and culture.

The collection contains a series of works dating from the late 60s until today, reflecting the artistic taste of Maramotti, great connoisseur of art in general (not only contemporary, but also ancient) as well as a man with a unique sixth sense in the discovering and anticipating the dominant artistic currents of his time.

The collection is basically made up of paintings, but there are also some sculptures and remarkable installations. On the ground floor there are temporary exhibitions, while on the two upper floors the permanent collection, organized in chronological order, shows about 200 of the 500 and more works owned by the Maramotti family. The first floor is dedicated to European art, especially Italian and German, from the 60s to the 80s; the second floor is dedicated to American art from the 80s to 2000.


Author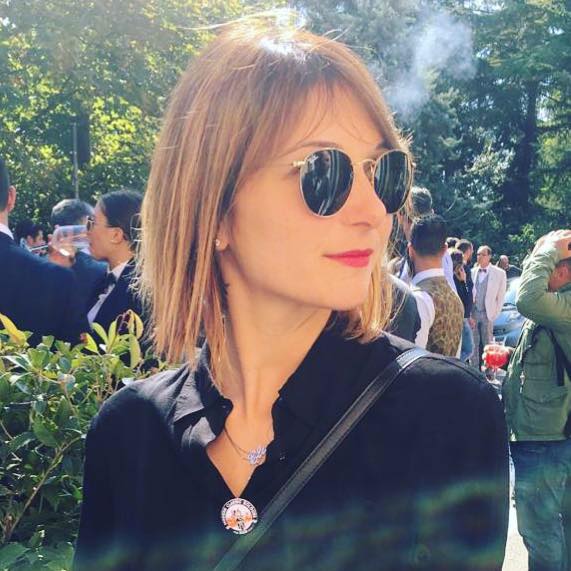 Social Media Manager for @inEmiliaRomagna and full-time mom.