Famed film director Federico Fellini was the most famous Italian cinematic artist to spotlight life in Emilia-Romagna, but his most famous film to do so, 1973's Amarcord, wasn't actually filmed in the region it showcased. The semi-autobiographical masterpiece chronicled daily life in Borgo San Giuliano, a charming village within the city limits of Fellini's hometown of Rimini, in 1930's Fascist Italy. The film went on to win the 1974 Academy Award for Best Foreign Language Film. Amarcord was actually filmed outside Rome at Cinecittà Studios and in and around Anzio, Ostia and Fiumicino, however; but Fellini's love letter to the region caught on – Emilia Romagna counts an exceptional relationship with the cinematic arts.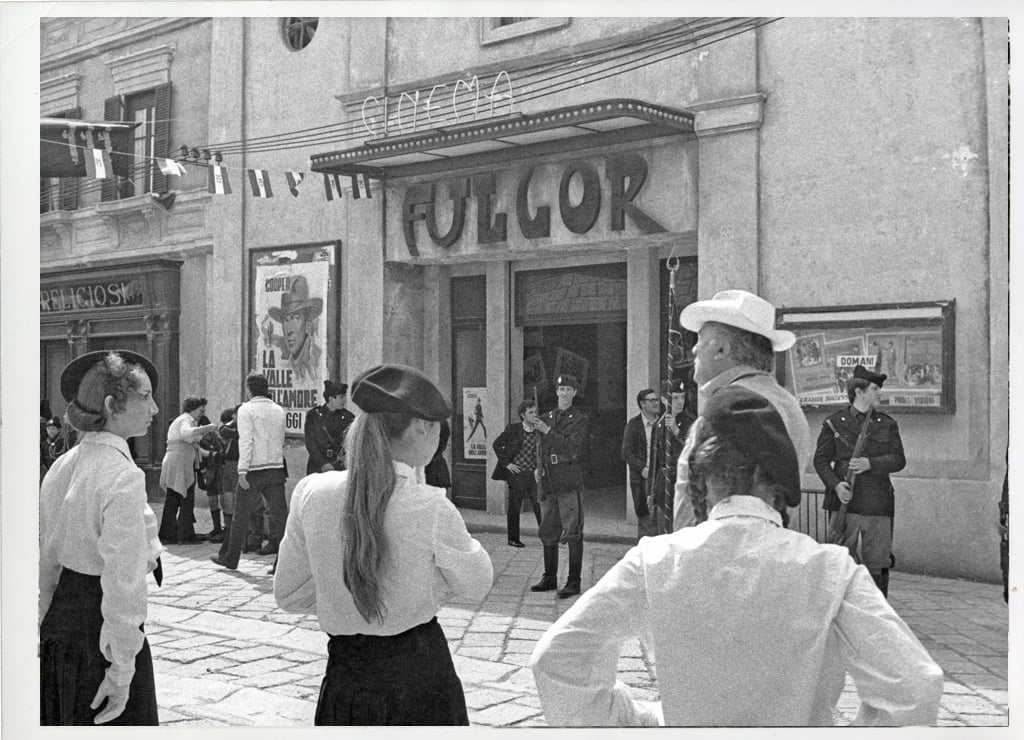 Bernardo Bertolucci, the first Italian filmmaker to win the Academy Award for Best Director, was born in Parma. Michelangelo Antonioni, one of only three film directors to have won the Palme d'Or, the Golden Lion, and the Golden Bea, is a product of Ferrara. Famed writer and actor Tonino Guerra called Santarcangelo di Romagna home. Cesare Zavattini, instrumental in the Italian Neorealist film movement, came from a village near Reggio Emilia. And celebrated film provocateur Pier Paolo Pasolini was Bolognese through and through. Contemporary directors such as Mario Bellocchio, Liliana Cavani and Pupi Avanti are also from the region.
Emilia-Romagna's warm hospitality, wealth of highly-skilled talent and diverse landscapes – including ancient villages, cosmopolitan cities, snow-covered hills, wetlands and lagoons and an extensive coastline – have all contributed to the region being hailed as Italy's "Land of Cinema".
As a result, it has earned the reputation as a popular location for shooting and has been featured in numerous Italian and international films.
"One of the greatest compliments we ever received was that in Emilia-Romagna, you can live well, but shoot even better," says Fabio Abagnato, General Manager of the Emilia-Romagna Film Commission.
From past to present, here are 12 films and/or TV shows that feature the Emilia-Romagna region.
1. Ossessione (Obsession; 1943)
Luchino Visconti's first motion picture, based on the 1934 novel "The Postman Always Rings Twice" by James M. Cain, is considered by many to be the first Italian Neorealist film. Many scenes were filmed around Ferrara, including Piazza della Repubblica, where main character Gino Costa first meets Anita, a beautiful prostitute that catches his eye. Other notable Ferrarese landmarks that can be seen in the film include Chiesa di San Giuliano and Castello Estense.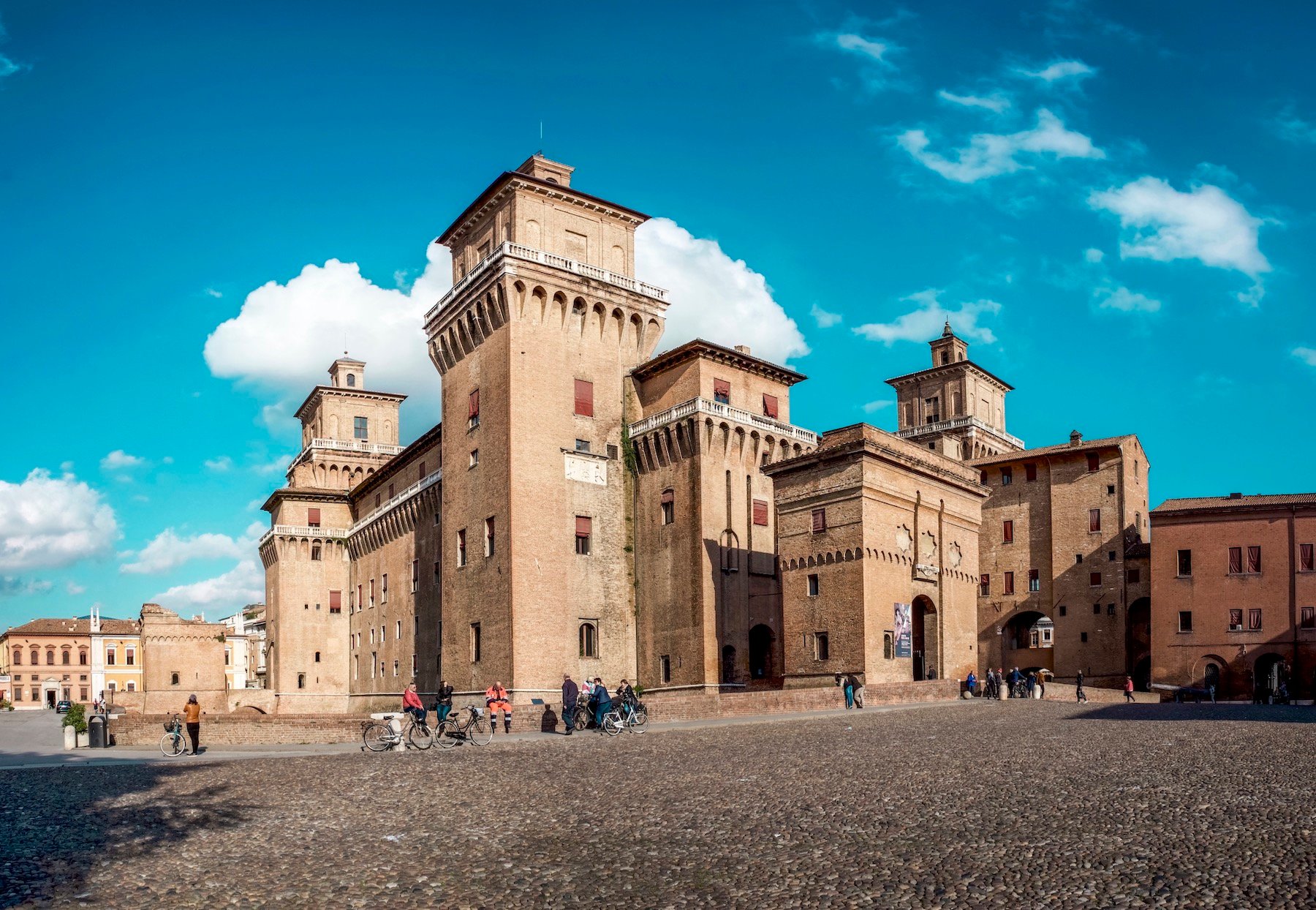 2. La Donna del Fiume (The River Girl; 1955)
One of famed Italian actress Sophia Loren's earliest roles, La Donna del Fiume is set in the picturesque fishing village of Comacchio and surrounding valleys in the heart of the Po Delta. Several scenes were filmed inside the Manifattura dei Marinati, which still exists today not only as a museum chronicling the town's traditional eel-fishing industry but also as a spot where skewered eels and anchovies lie marinating in traditional vats of Modenese wine vinegar and Cervia salt between September and December.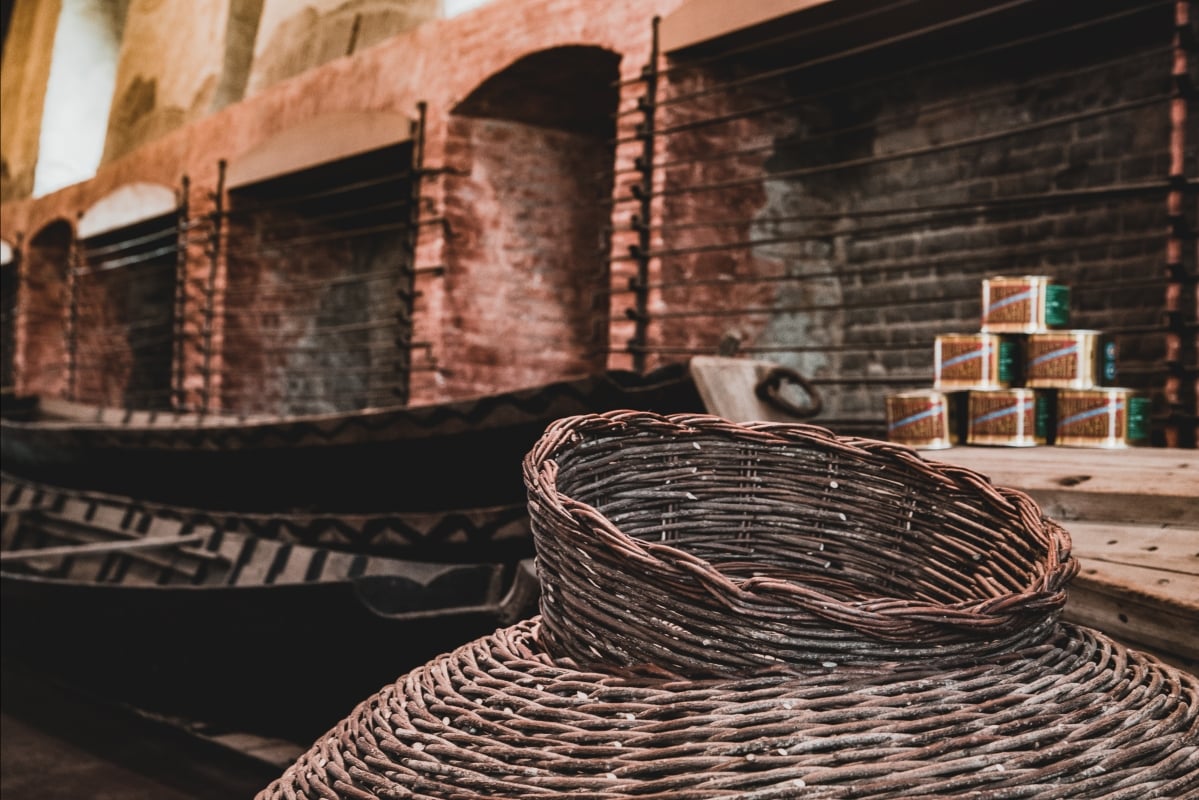 3. Novecento (1900; 1976)
Directed by Bertolucci and featuring an international ensemble cast that included Robert De Niro, Gérard Depardieu and Burt Lancaster, Novecento is an epic historical drama that clocks in at 317 minutes in its original form – one of the longest commercially released films ever made. The film tells the tale of a friendship between two men as they navigate political conflicts between fascism and communism in the early 20th century. Filming locations in the region include Piazza Mazzini in Guastalla, Corte delle Piacentine in Busseto, Termi Berzieri in Parma and Modena.
"We have had a lot of 'Grandi Maestri' that were born in our region or have shot or described the Emilia-Romagna mood and its stories in their films," says Abagnato. "Novecento is one such milestone. It's such a collective painting of the rural culture of that century."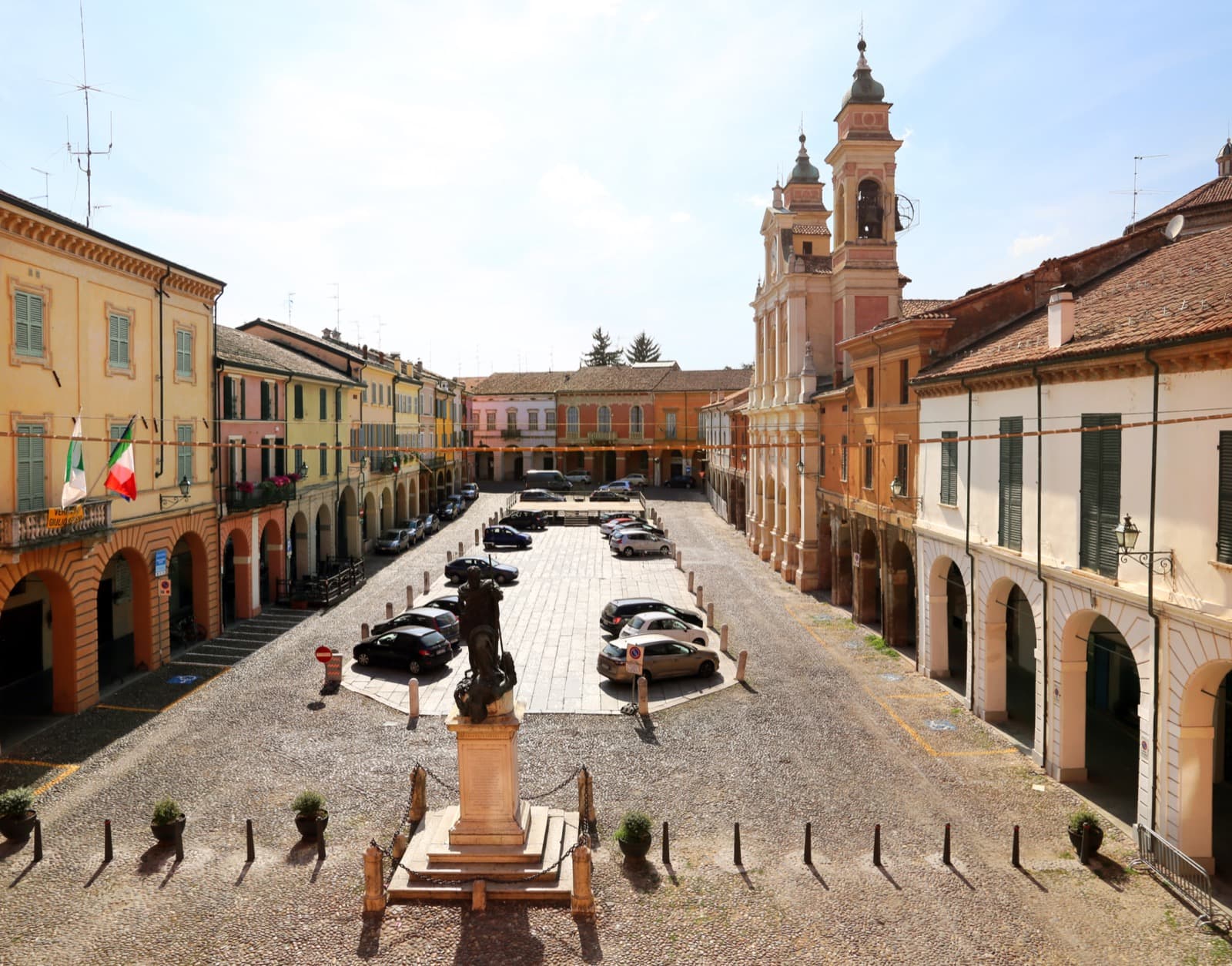 4. La Prima Notte di Quiete (Indian Summer; 1972)
While a bigger hit in France than Italy, 1972 romantic drama La Prima Notte di Quiete, starring both French and Italian actors, paid poetic penance to the Riviera romagnola, including Rimini and Riccione. Rimini's iconic five-star Grand Hotel is the home where Daniele Dominici (Alain Deloin) is invited to the birthday party of Elvira (Nicoletta Rizzi); the restaurant where Daniele takes Vanina (Sonia Petrova) to eat is in Riccione; and the little house by the sea where Daniele and Vanina spend a fiery night together is in Misano Adriatico, among other locations throughout the area.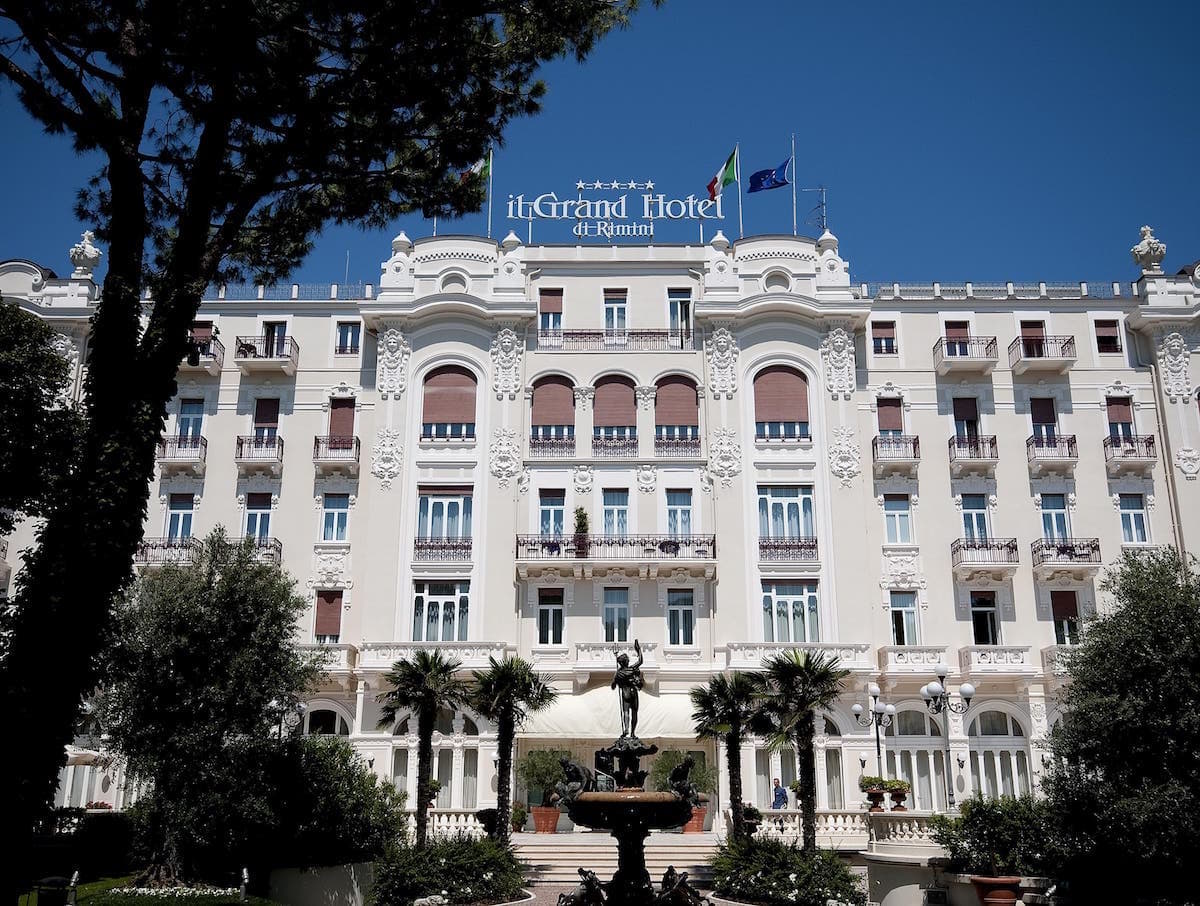 5. Ladyhawke (1985)
One year before his breakout role in Ferris Bueller's Day Off, Matthew Broderick took on the role of Gaston in Richard Donner's American medieval fantasy film Lady Hawke alongside another future superstar, Michelle Pfeiffer. The film was shot on location throughout Italy, including Emilia-Romagna.
The star of the show? Parma's postcard-perfect Castello di Torrechiara – one of Italy's best preserved medieval castles – which was used as the movie's main fortress. Additional scenes were shot in Castell'Arquato in Piacenza's Val D'Arda and Casarola in the province of Parma.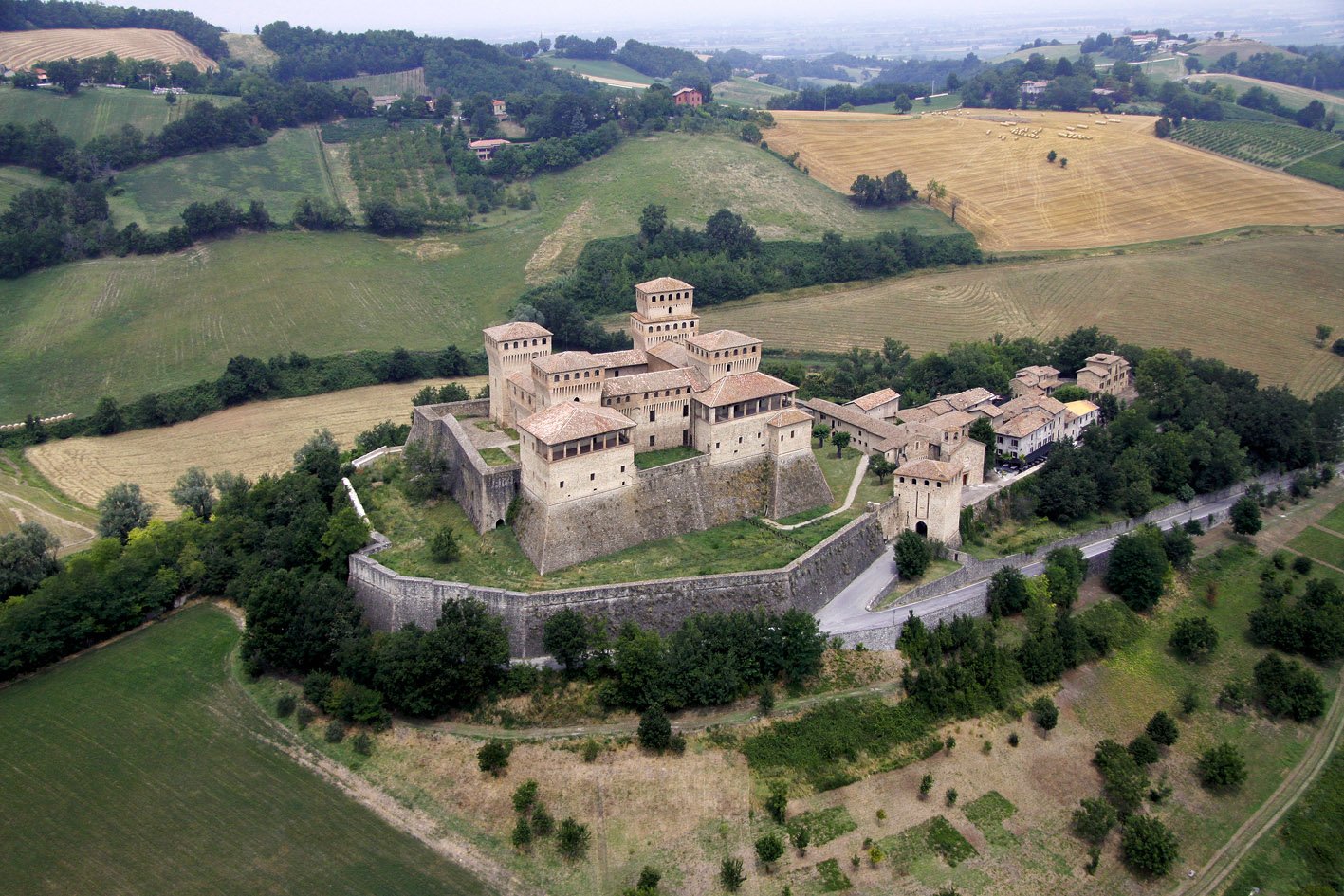 6. Quo Vadis, Baby? (2005)
Directed by Gabriele Salvatores, Quo Vadis, Baby? ("Where Are You Going, Baby?") follows Giorgia Cantini, a washed up, alcoholic Bolognese detective played by Angela Baraldi investigating the past suicide of her sister. The film bounces between Rome and Bologna, with recognizable landmarks from the latter including Piazza della Mercanzia, Via Zamboni, the portico of the basilica of San Giacomo Maggiore, the city's monumental cemetery and Via Francesco Acri – home to Giorgia's apartment in the film.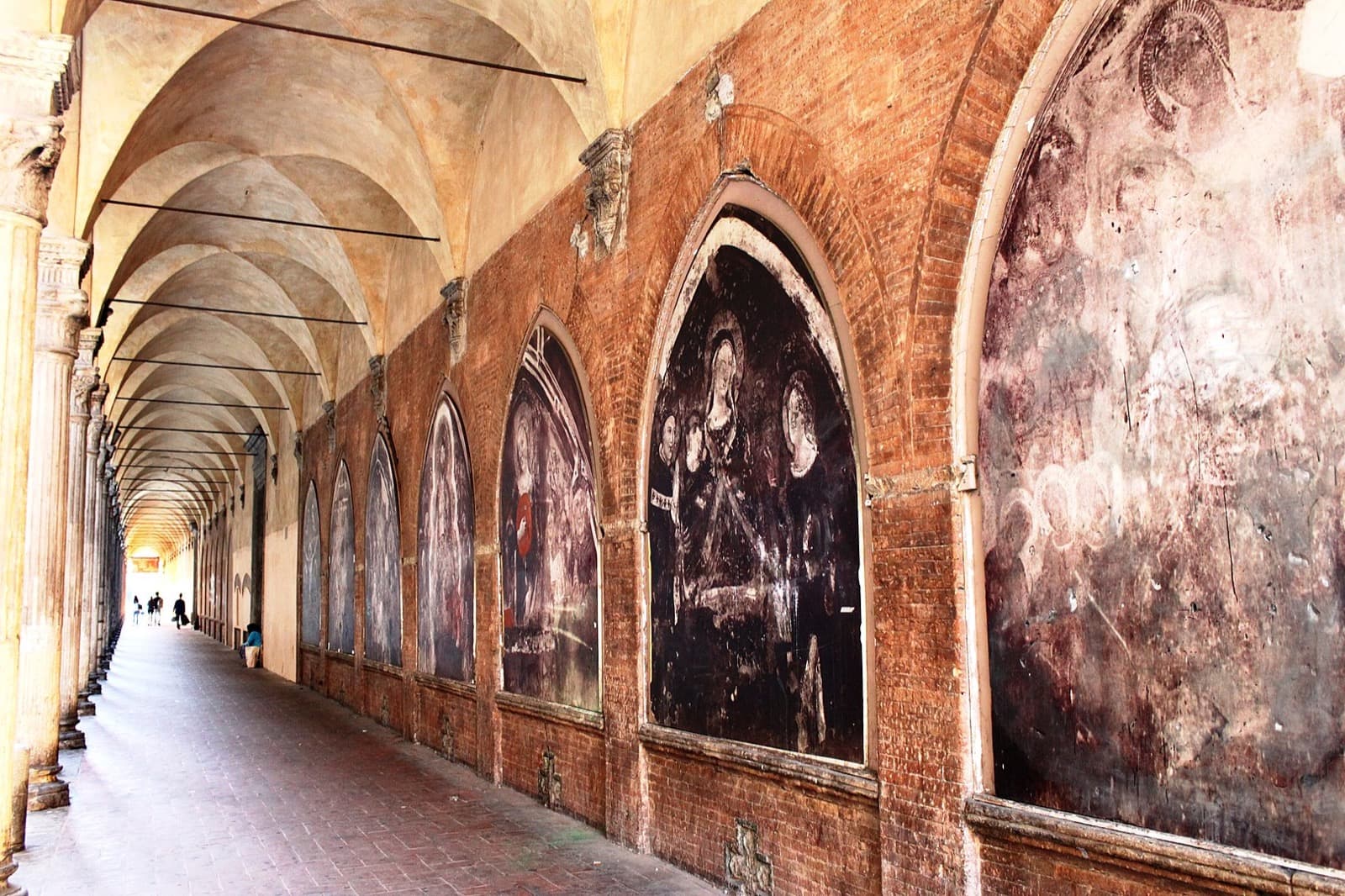 8. L'Incredibile Storia dell'Isola Rose (Rose Island; 2020)
One of Netflix's most unexpectedly interesting productions of 2020 tells the incredible true story of Bolognese engineer Giorgio Rosa, who attempted to found a micronation on a man-made platform in the Adriatic Sea off the coast of Rimini in the late 1960s.
Much of the film was shot in an infinity pool in Malta, but Bologna (the interiors of a restaurant, Pappagallo, partially inside a medieval tower, Piazza Santo Stefano, Piazza Verdi in the University area), and the coast (Riccione and Rimini) also make appearances.

9. Summertime (2020-21)
Another Netflix production, Italian coming of age series Summertime is a living tourism brochure for Emilia-Romagna's expansive coast, especially the Grand Hotel di Cesenatico.
"It's shot on the Riviera Romagnola from Ravenna to Rimini, presenting the sunny and wonderful landscapes in the stereotype of the summer atmosphere of our Riviera," says Abagnato.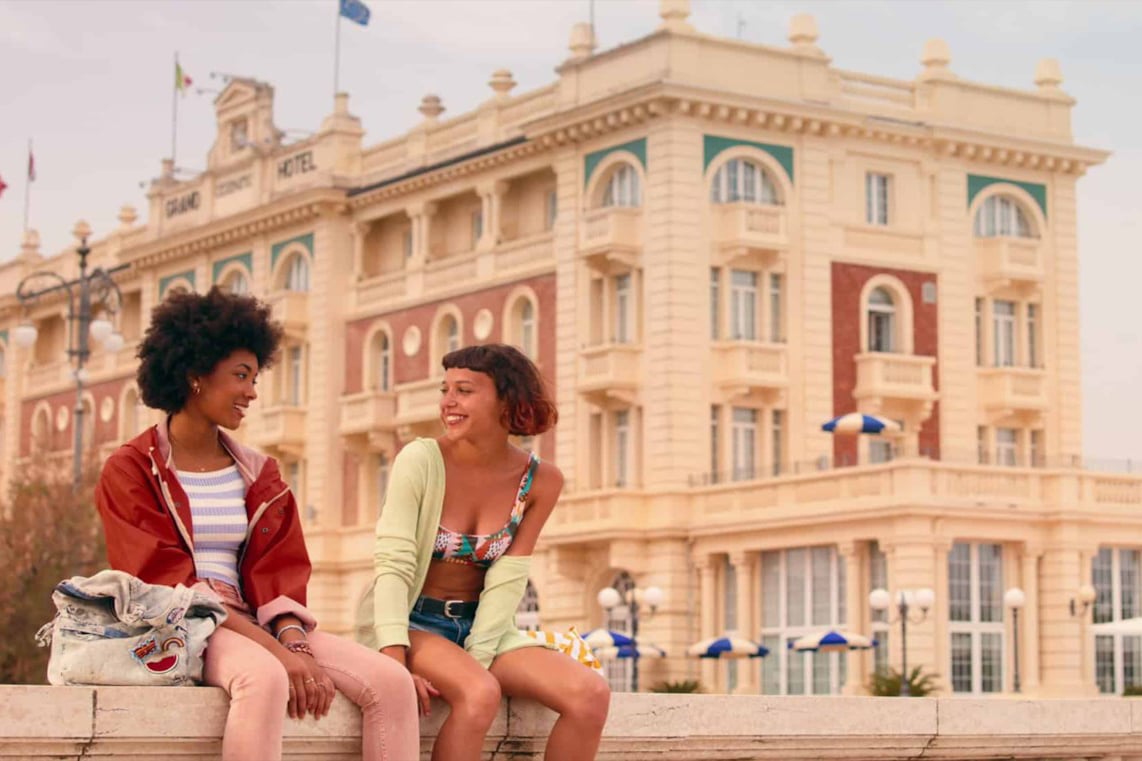 10. Diabolik (2021)
Italian superhero film Diabolik (and its forthcoming sequel) are Marvel-like adaptations of the comic book series of the same name, created in the 1960s by Angela and Luciana Giussani. One of the most popular comic book series in Italian history comes alive on the big screen thanks to Emilia-Romagna's vibrant medieval capital, Bologna.
"The Manetti brothers, with [TV series] Coliandro before and now with Diabolik, have chosen Bologna as their favorite set," says Abagnato. "With Diabolik, they take us to a 1970s Clerville, a 1970s version of Bologna: Ginko's office is located in the Kenzo Tower, exactly where the Emilia-Romagna Film Commission offices are; the street pursuits are along Via Marconi and towards the Bolognese hills; and the hotel where Eva (Miriam Leone) meets Diabolik (Luca Marinelli) is located in a suite of the Baglioni Hotel in Via Indipendenza."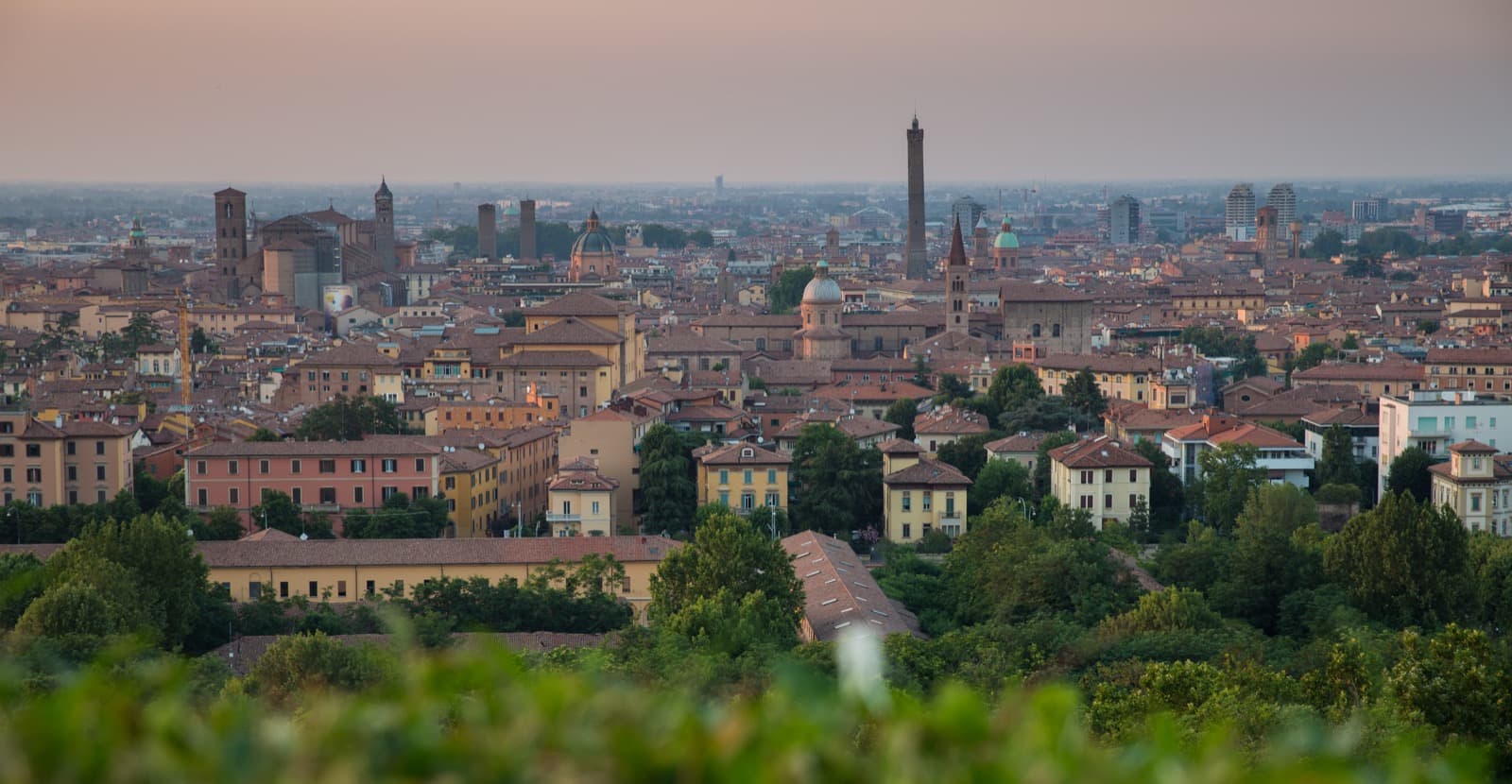 11. Delta (2022)
The forthcoming Delta, directed by Michele Vannucci, is likely heading to cinemas in the fall of 2022. Like so many before it, the story centers around the UNESCO-recognized Po Delta, and an ongoing duel between fisherman and poachers.
"The Po Delta area has been the set of many films by unforgettable directors: Visconti, Antonioni, Rossellini, Montaldo, Mazzacurati, Vancini, Bertolucci, Soldati, De Sica, Vanzina and, obviously, Pupi Avati," says Abagnato. The film was shot in Po Delta Interregional Park between Comacchio, Goro, Mesola, Codigoro, Argenta and Ravenna; as well as Ferrara and around (Tresigallo and Berra)."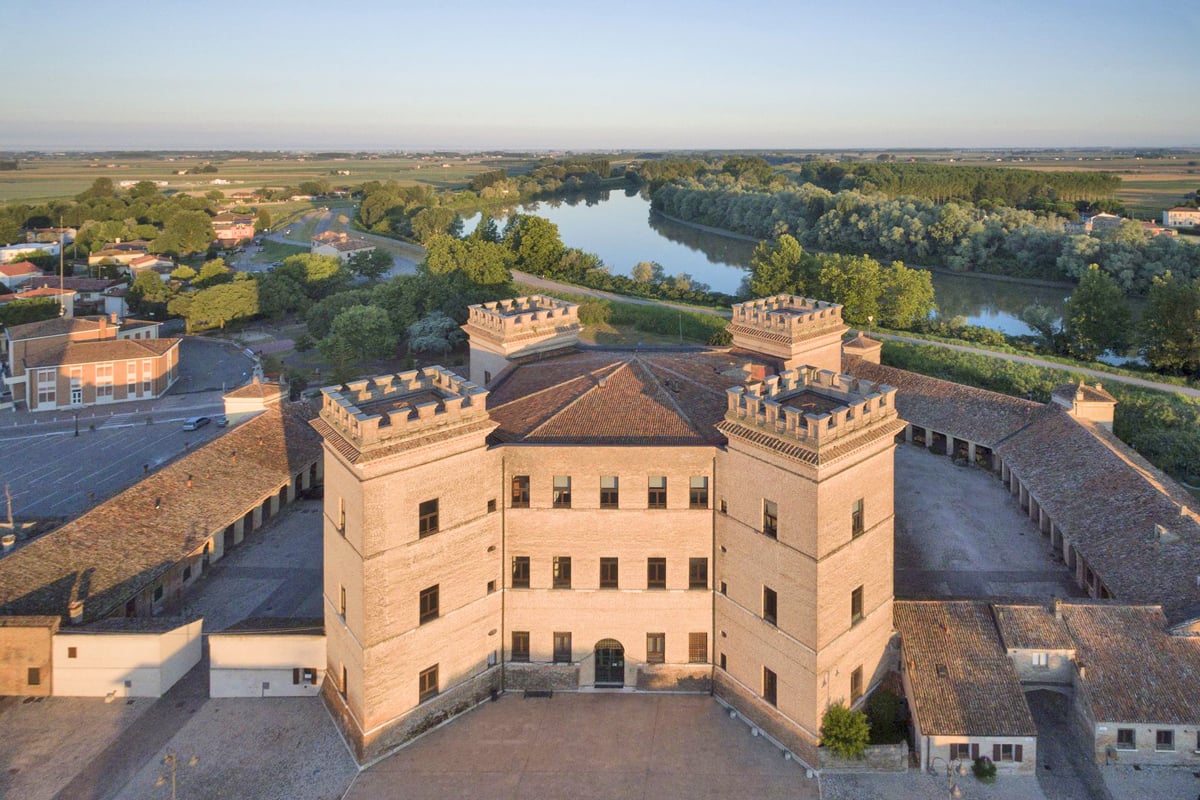 12. Rückkehr nach Rimini (Return to Rimini; 2022)
This melancholic tragic comedy shot for German television stars well-known Austrian actor Karl Fischer, whose character, Helmut, who returns to Rimini after 40 years to relieve a '70s summer beach holiday with friends. The movie captures the Riviera Romagnola's joie de vivre, with scenes filmed along Rimini's beach promenade and canal port, the beach itself, the city's historic fish market (erected by Rimini architect Giovan Francesco Buonamici in 1747), the newly-unveiled Piazza sull'Acqua under the Roman Bridge of Tiberius (dating to 20 A.D.) and the historic city center.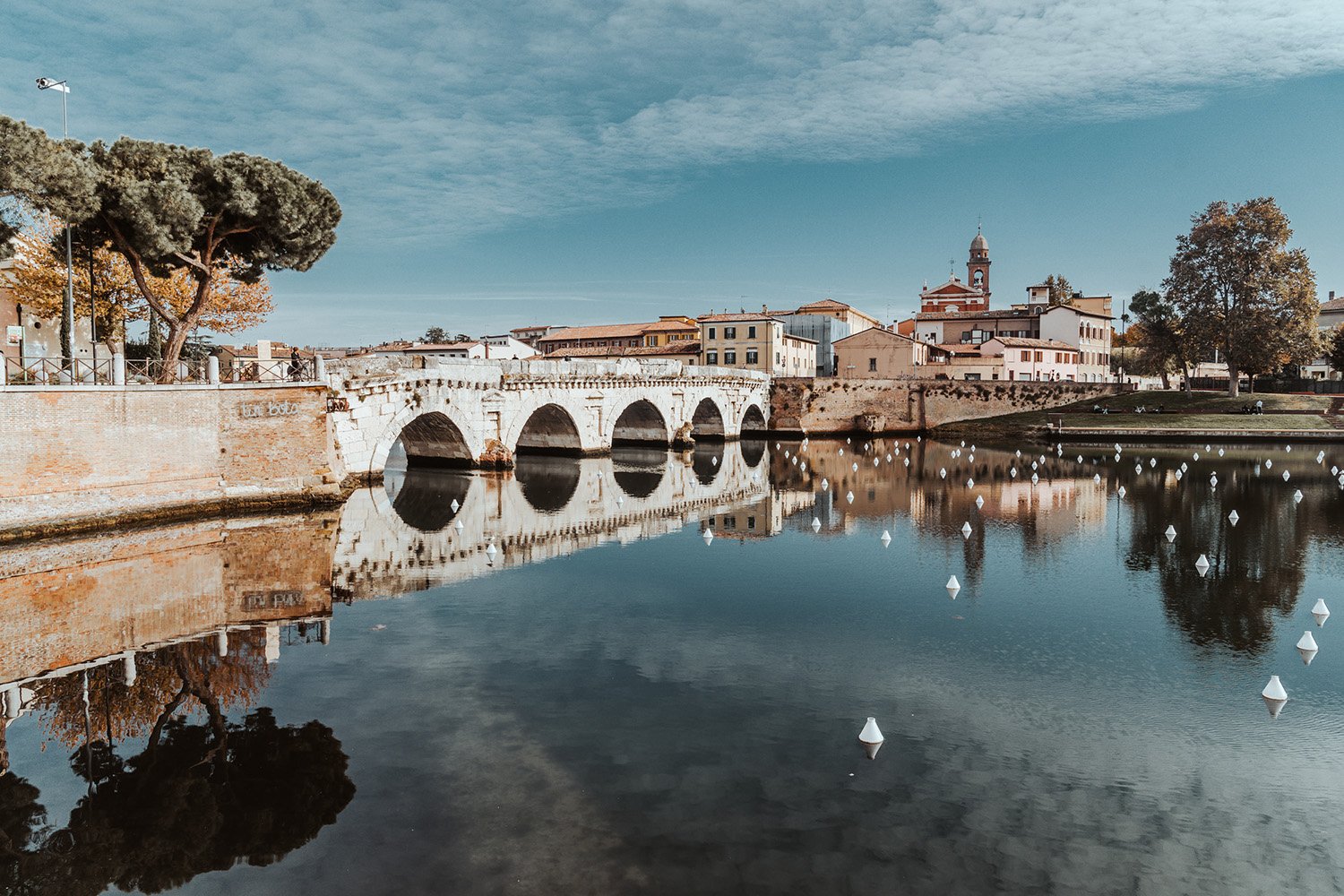 Author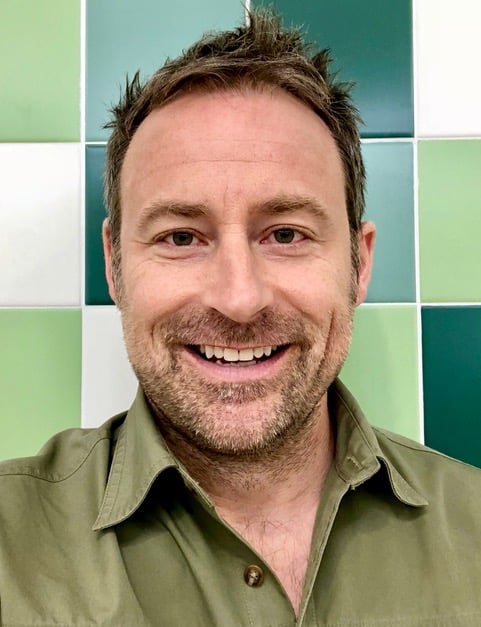 Kevin Raub is a Bologna-based travel journalist and Lonely Planet author who has contributed to over 100 guidebooks on four continents, including the new Experience Italy.
www.kevinraub.net
Instagram/Twitter: @RaubOnTheRoad
You may also like