Located in Northern Italy, Emilia-Romagna may be the most important region of Italy that you've never heard of.
While the name may not be a household name, the many incredible food products that call this part of Italy home are in most pantries around the world.
Balsamic vinegar, Parma ham, Parmigiano Reggiano cheese, tortellini, lasagna, even a hearty meat sauce all hail from this incredible part of the world and thankfully it's easy to reach and a lot of fun to explore.
If you're starting in Rome, then traveling to the largest city in the region – Bologna – couldn't be easier thanks to a quick 2 ½ hour train ride. If you're a little more adventurous and rent a car, the drive still isn't bad at around 4-5 hours., depending on traffic and how often you stop to enjoy some incredible Italian cuisine.
Aside from the foodie side of Bologna, there's a lot to do and see so plan on a little extra time to explore. In this post though I want to only highlight the incredible culinary treasures available in the city and throughout the region, so as soon as you arrive be sure to hop on a food tour for your introduction to the Food Valley.
There are many great food tour options in Bologna and nearly all are fantastic to learn (and taste) all about what makes this part of Italy so very unique. It should also whet your appetite to explore more of the region.
It's easiest to rent a car, but the driving distances aren't very extreme and the scenery along the way is almost as spectacular as the food and wines you will experience – almost.
The Food Valley of Emilia-Romagna has a lot to offer, but some of my favorite bites and sips include:
Balsamic Vinegar
Balsamic vinegar is characterized by a rich, dark brown hue and dense, syrupy texture and is produced in Modena and the province of Reggio Emilia in Emilia-Romagna.
Producers must use the skin, seeds, stems, and juice of freshly pressed grapes from Lambrusco, Trebbiano, and other grape varietals grown around Modena. They cook the mixture over low heat until it thickens and changes to a dark brown color.
The sugar transforms to alcohol but is not ready for consumption for at least 12 years, with the best balsamic aged between 30 and 50 years with a sweet, almost caramel aroma giving way to a balanced acidic flavor containing a light tartness.
There are few things better than an expertly crafted Balsamic, which really is a treat in its own right.
Mortadella
I've never given this meat a second glance when perusing the goods in a deli, there was just something about it that didn't appeal to me. But when confronted with the regional delicacy in Bologna, I had no choice but to taste it and as it turns out, it's as delicious as everything else in the city.
The Emilia-Romagna region is the home of mortadella, a meat made of finely hashed or ground, heat-cured pork sausage; just be sure not to call it bologna.
Lambrusco
Italy is of course famous for its wines, but while in Emilia-Romagna I was surprised to discover something a little unusual – Lambrusco. An ancient grape varietal, it has been grown in the region since Roman times but it wasn't its age that surprised me, it's the fact that it's a sparkling red.
I wasn't at all familiar with chilled sparkling red wines before my last trip to Emilia-Romagna, but I quickly realized why it's so popular.
It's the ideal offset to the types of meals served in the towns and cities in this part of Italy and, towards the end of my trip, I too was a fan of an expertly produced Lambrusco wine.
Parmigiano Reggiano
The king of cheeses, you can't go far in Emilia-Romagna without stumbling over this incredible bite, but for something a little extra special I spent the morning with one of the producers of this hot commodity.
Parmigiano Reggiano cheese comes from the provinces of Parma, Reggio Emilia and Modena. A distinguishing characteristic of the cheese is a dark or light gold rind protecting the soft, velvety, or slightly grainy texture of the cheese.
The taste should be savory and delicate. Parmesan's texture is fully dependent upon the aging period. Dairy farmers use pure cow's milk taken from two milkings on the same day, one of which is partially skimmed.
A traditional wheel of Parmigiano Reggiano reaches 18 inches in width, nine inches in height, and nearly 90 pounds in weight.
The cheese ages for up to three years, producing a very compact, grainy texture falling under the category of hard Italian cheeses, and once you tase the differences between the ages you'll be hooked just like I was.
Culatello
I'm a little embarrassed to admit this, but before my most recent trip I had never before heard of one of Italy's great culinary treasures – culatello.
As it turns out, I'm not alone and this delicacy is routinely called the best food no one has heard of. I spent the day with one of the great producers of this incredible ham but to describe it here really won't do it justice.
Culatello is a slowly cured boneless ham that is made from the best muscle of the pig's rump. It's aged in dark and somewhat moldy cellars until it reaches perfection.
Nearly impossible to find outside of Italy, you really have to travel to Emilia-Romagna to try and appreciate this, the king of meats. Only about 30,000 culatello hams are produced each year, so while it may be a little pricey, it's well worth it to try what is the best slice of meat I've ever had.
Pastas & Tortellini
You can't go to Italy without trying pasta and, of course, in Emilia-Romagna there are many endemic varieties. One of my favorites though is the tortellini.
Tortellini is delicate fresh pasta made from egg and flour commonly stuffed with meats, cheeses, or vegetables. Tortellini pasta was created in Bologna and has become ubiquitous in regional cuisine across Italy prepared in a variety of ways, from light tomato sauce to heartier sauces using cream, or vegetables as the base.
One of the most popular dishes in Emilia-Romagna is Tortellini in Brodo, a comfort food consisting of fresh tortellini in chicken broth.
Sauces
Once again, I suppose I shouldn't have been surprised to learn that two of my favorite sauces – and two of the most popular in the world – also hail from Bologna and surrounding communities.
Bolognese sauce or ragú is the rich, hearty sauce from Bologna consisting of beef, pork, dry white wine, meat broth, tomato paste, and vegetables. The sauce traditionally accompanies tagliatelle pasta but is also used to dress lasagna or polenta.
Béchamel is a thick white sauce made from butter, flour, and milk. The sauce often serves as a base for other rich and hearty cream sauces used in Emilia-Romagna dishes like lasagna, garganelli, and cannelloni.
---
Sample Itinerary
Weeks could be spent exploring the culinary side of Emilia-Romagna, but if you only have a few days I've put together an itinerary that I think not only highlights the food staples of the region, but the culture and history as well.
Day 1: Rome to Bologna
Either take the train or rent a car for the easy trip up to Bologna. Time it so you arrive around lunchtime and immediately hop on a food tour for your introduction to the foods and wines of the city and region. Check with the local tourist offices before your trip to learn about current tours offered around the city.
Dinner: There are many fantastic dinner options in Bologna, but my favorite is one that you might at first overlook. Unlike some of its neighbors, Bologna's strength doesn't come from being ostentatious or flashy, it comes from embracing everything that has made it great over the years.
The hominess, this love of the traditional of course rewards the food lover and may best be seen in the popular restaurant Trattoria Anna Maria.
This classic establishment has been creating some of the best traditional favorites for almost thirty years and while it's hard to choose a favorite item from their menu, the tortellini in brodo is truly something I'll never forget.
This classic, belly-warming dish is as basic as it sounds, fresh tortellini in a hearty chicken broth is simplicity at its finest. But the whole is definitely more than the sum of its parts and at the first bite you'll wish you had tried this homey soup earlier in your life. I still think about that starter and Anna Maria's, and if that's not the hallmark of a great meal I don't know what is.
Day 2: Bologna to Reggio Emilia
Your first stop is Modena, where you can learn all about the process of making traditional Balsamic vinegar, as well as taste some of this incredible product.
If you're so inclined, this is also a great place to experience the region's Lambrusco wines. One spot to experience both of these delicacies is at Venturini Baldini set among the gorgeous rolling hills of Emilia-Romagna
Create a do-it-yourself picnic assembled from the region's incredible foodie finds and don't forget to include the fantastic wine and vinegar from Venturini Baldini.
In the afternoon spend some time at one of the region's many dairies to learn about how the famed Parmigiano Reggiano is made, before tasting the product yourself of course.
There are many different dairies with public tours and even specific tour guides who specialize in taking visitors to experience this incredible delicacy, just check with the local tourism board to see which dairies are currently offering tours.
Continue on to beautiful Reggio Emilia, check into your hotel and then explore the city on foot. The history and culture on proud display makes the city one of the best for visitors to experience.
Day 3: Reggio Emilia to Parma
The last day of your mini-food trip, drive to the remarkable city of Parma, but be sure to stop along the way to learn all about Parma ham. Strictly limited to a specific part of the Parma region, stop by one of the small artisanal producers to better understand (and taste) what makes Prosciutto di Parma so very unique.
Before reaching Parma, there are still two more stops, starting in Busseto where you will find world-famous traditional food shops featuring the best meats and cheese of Emilia-Romagna.
After lunch, continue driving to Collecchio to experience the Tomato Museum and the Pasta Museum in the Giarola Courtyard. Here you'll better understand the importance of these foods to the region.
Finally, end your day in beautiful Parma. This ancient city deserves several days of exploration, but start your visit with an incredible dinner along the cobblestone streets that showcase the regional specialties of Emilia-Romagna.
---
No matter how you decide to spend your time in Emilia-Romagna, you are almost guaranteed to enjoy incredible food experiences around every corner.
Author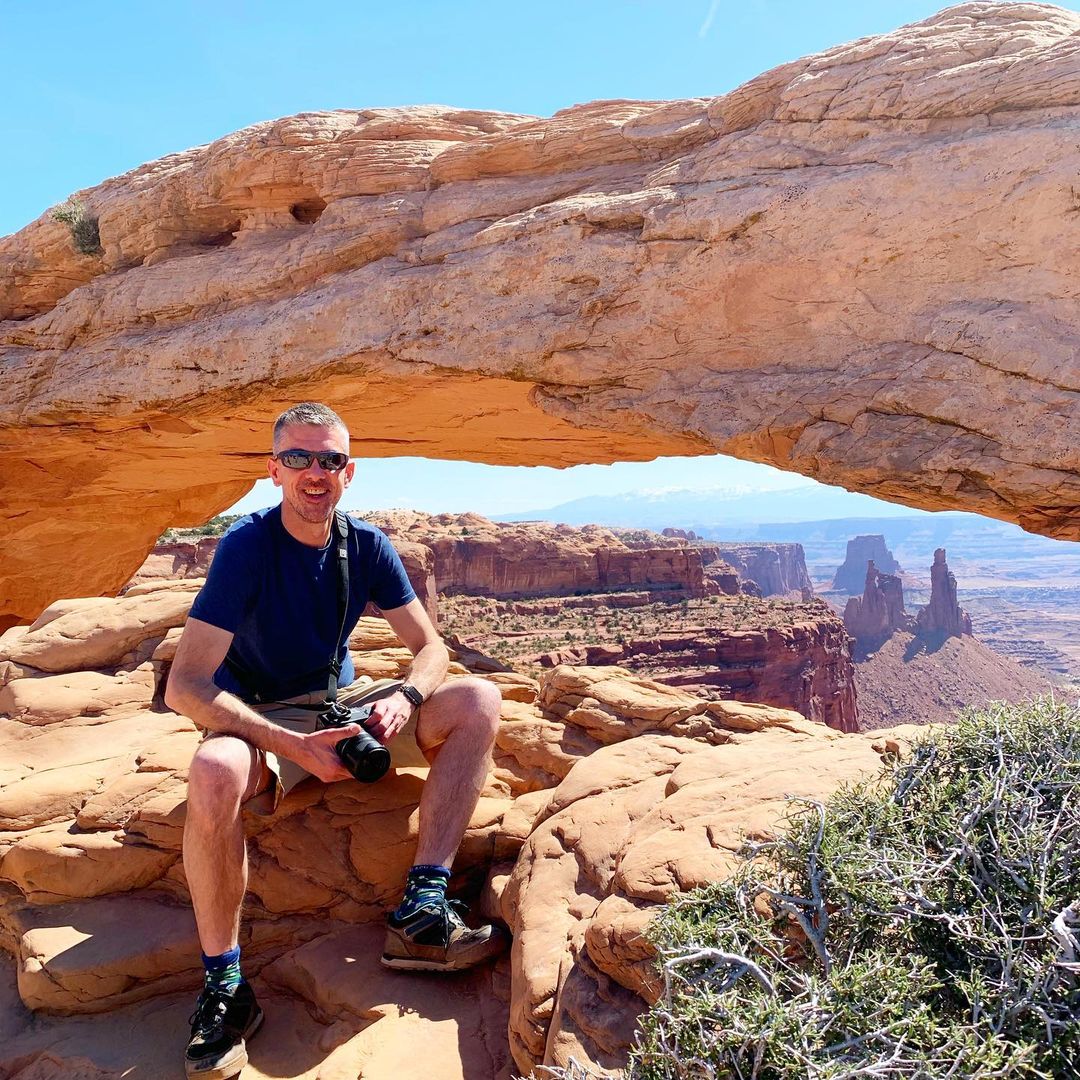 Matt Long is an award-winning travel writer, podcaster & photographer covering experiential luxury travel, Disney & more. On LandLopers.com he gives reviews and tips for everyone, from the novice to the pro traveler.
You may also like