Coloured, loud, covered or open-air, temporary and permanent, historical and modern, traditional and multi-ethnic: in all the Emilia-Romagna region the passion for food and good cuisine has always been celebrated in all its forms and facets.
Some of these markets have been there since the Middle Ages; others, instead, are much younger. But they all have something in common: the incredible variety of zero-kilometre fresh food that they offer, which can often be consumed directly on place in picturesque street food huts. 
Emilia-Romagna, just like every other place in Italy, boasts a great number of markets, which usually take place during weekends and on public holidays. It is impossible to list them all.
Beside them are more structured and permanent food markets, very well appreciated by tourists. 
There are many possible solutions and every one of them – whether for the things they sell or for the many people they host – perfectly represent the territory in which it is located. 
These markets offer a unique and charming experience, especially for those who love authentic travel experiences, with a taste of local history and tradition. 
Markets are special ways to know a city and a territory, as they preserve their most authentic spirit, with colours, fragrances, people and products. They often hide centuries-old stories of transformations and changes, confirming themselves as beating hearts of the cities that host them.
And so it is for Emilia-Romagna, which has also collected in a register all the historical markets that have contributed to define the identity of its territory and traditions.
Walking around stalls and windows, you will meet people, hear different languages and dialects, smell fragrances and taste flavours, imagine stories and communities. 
Leaving aside the traditional markets, let's discover some of the best food markets of the Emilia-Romagna region.
Mercato delle Erbe di Bologna
Where: Via Ugo Bassi, 25 – Bologna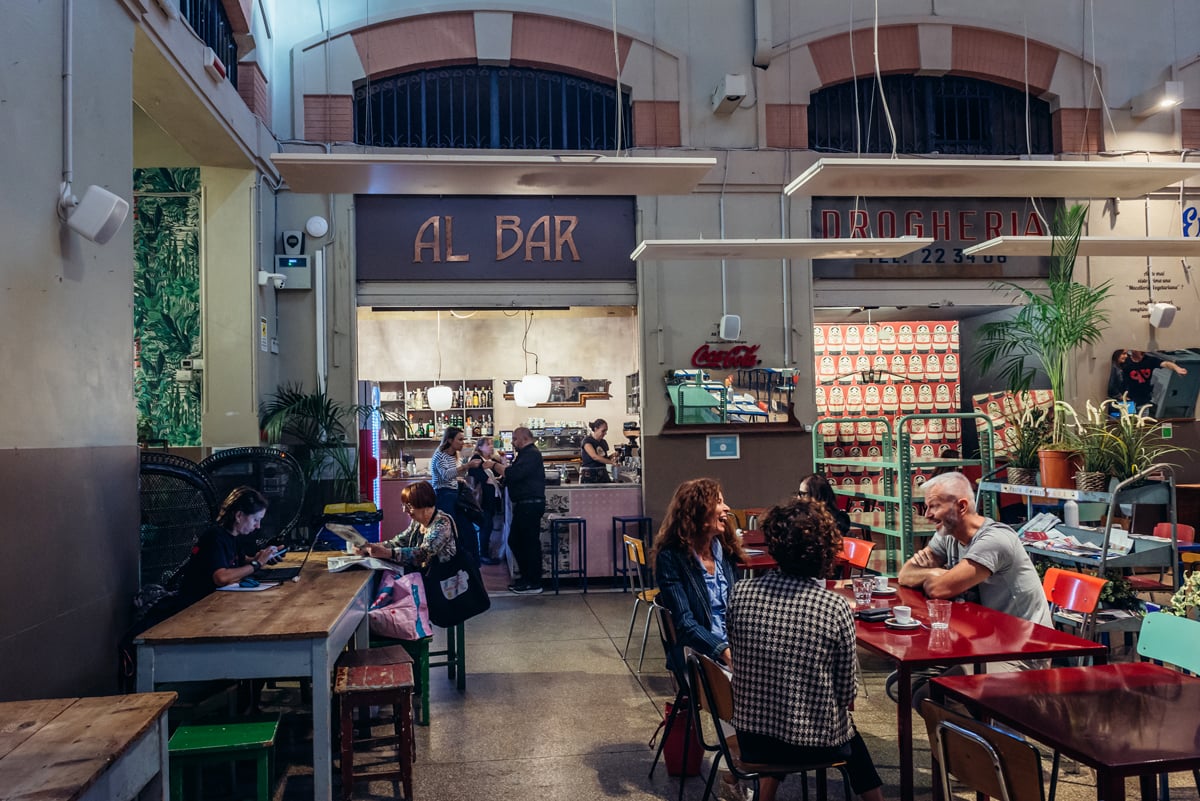 Located at the end of via Ugo Bassi, inside a building dating back to the mid-20th century, this is considered to be Bologna's biggest covered market.
Among stands and stalls, here you can find a wide variety of food products, such as fruit, vegetables, meat, cheese, cold cuts, fish, or else stop for lunch/dinner or enjoy a tasty aperitivo in one of the many restaurants and bars around it.
Antico mercato del Quadrilatero / Mercato di Mezzo di Bologna
Where: Via Clavature and surroundings – Bologna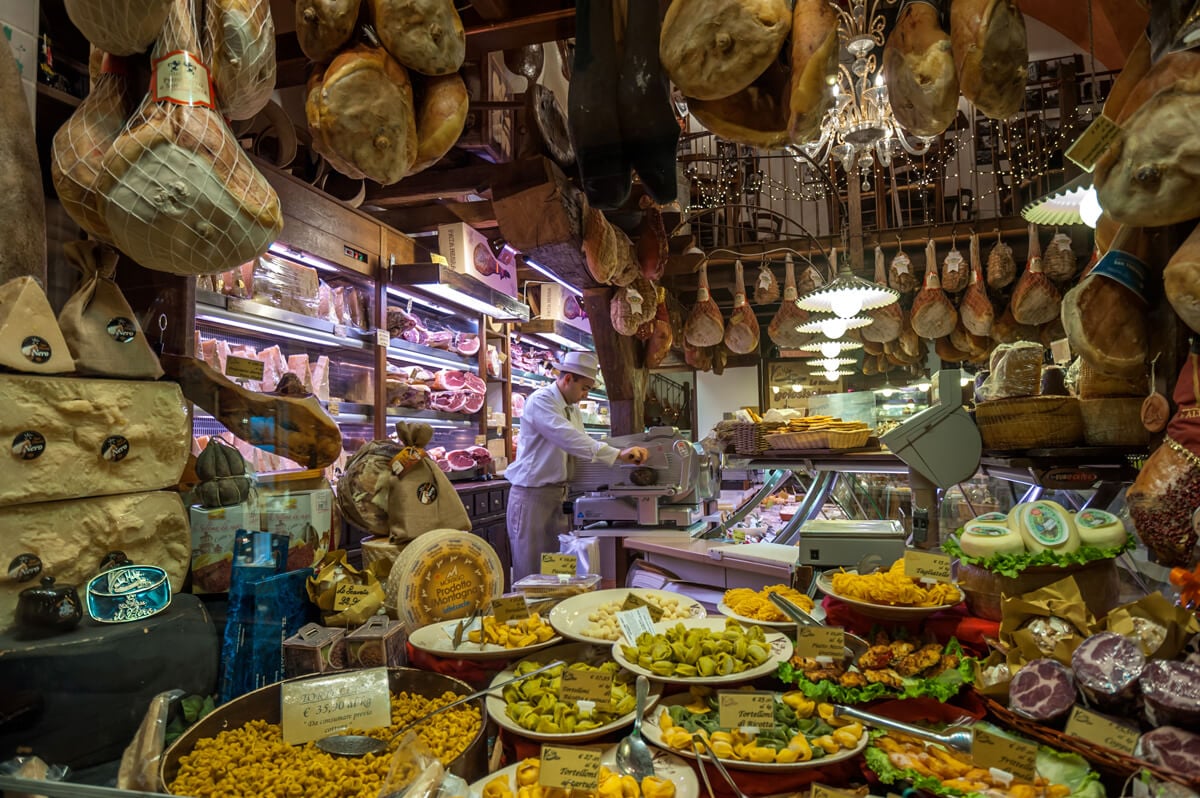 A few steps away from Piazza Maggiore is the ancient medieval quarter of Bologna dedicated to commerce, today known as Quadrilatero del Gusto.
It's been centuries, but the whole area has kept craft activities alive with shops of all kinds, selling especially food and wines, where you can enjoy a rich aperitivo when the sun goes down (here is also Osteria del Sole, Bologna's most ancient osteria).
Exploring the alleys of this area means smelling fragrances and aromas, and admiring every kind of delicacy – from mortadella to hand-made pasta – in the windows of the small shops.
The area also hosts the historical Mercato di Mezzo, undoubtedly one of Emilia-Romagna's most famous historical markets, which keeps all the culinary secrets and memories of the city.
Inside it, you can buy local products or taste traditional local dishes, such as mortadella, ragù or lasagne, that you can eat on shared tables or take away.
Mercato Albinelli of Modena
Where: Via Luigi Albinelli, 13 – Modena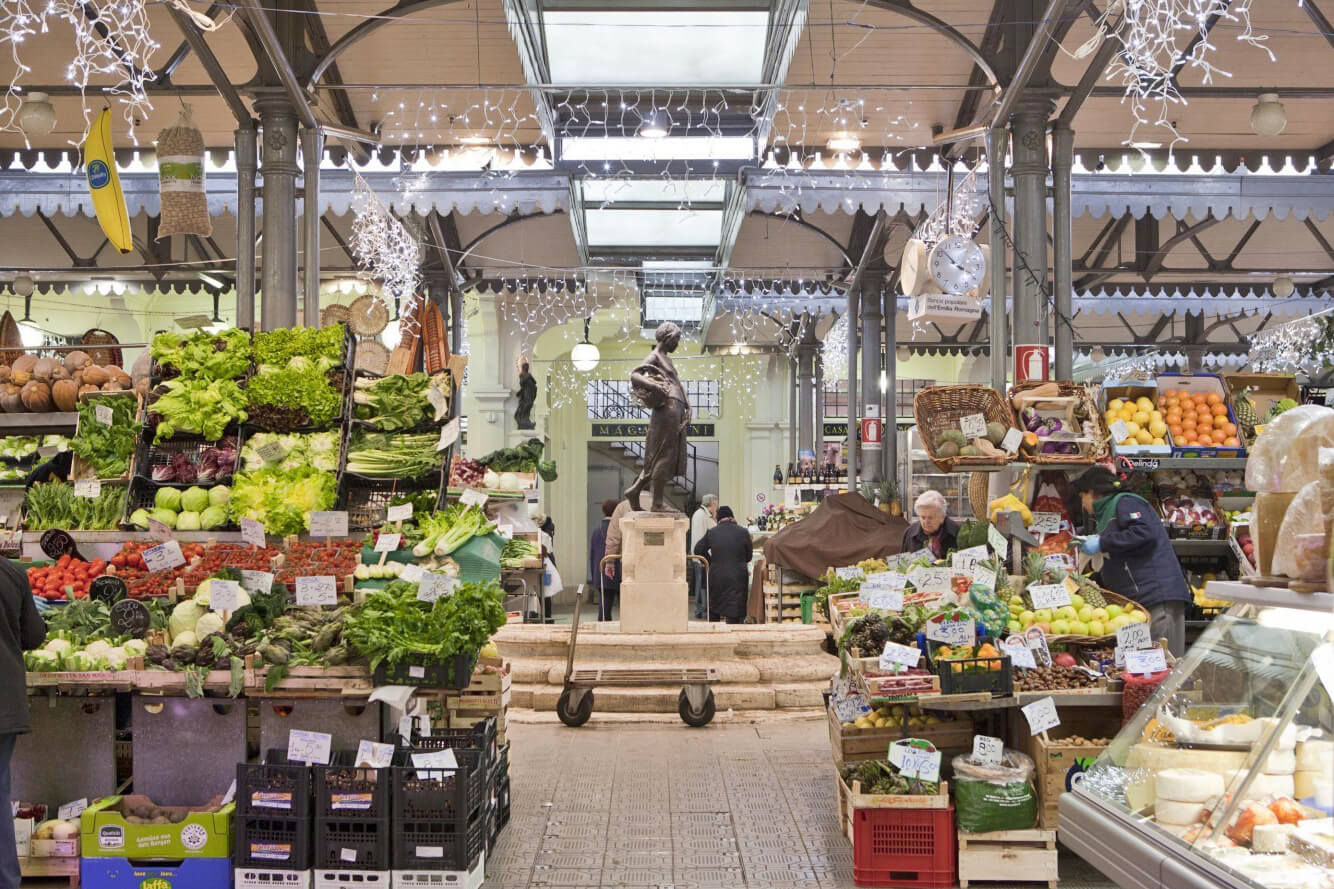 A few steps away from Piazza Grande, Mercato Albinelli in Modena is one of the city's most fascinating places, as well as a perfect meeting place for socialization.
Open since 1931 with its beautiful Italian Liberty architecture, this market is a triumph of colours, fragrances and tastes. Here, you will only find fresh and seasonal products, coming from local short-chain farms; meat and fish are freshly caught or butchered.
Thanks to the high quality of the products, this market is considered a point of reference for shopping from everyone living in Modena, and especially from people who live in the centre.
Behind its galleries you can buy various delicacies or stop at one of the many street food stands that offer dishes and tastings related to the culinary tradition of Modena, such as the famous tortellini, crescentine and tigelle, prosciutto, coppa and culatello, Parmigiano Reggiano and other kinds of local cheese.
Mercato delle Erbe di Forlì 
Where: Piazza Cavour, 17 – Forlì
Not far from the central Piazza Saffi and surrounded by bars and restaurants is the covered market of Forlì, better known as Mercato delle Erbe.
This charming architectural complex ends with an elegant semi-circular exedra in the back part, which once hosted the fish market.
Walking around the stands, you will find highquality local products and the cordiality and kindness typical of the Romagna people.
Mercato Coperto di Ravenna
Posizione: Piazza Andrea Costa, 6 – Ravenna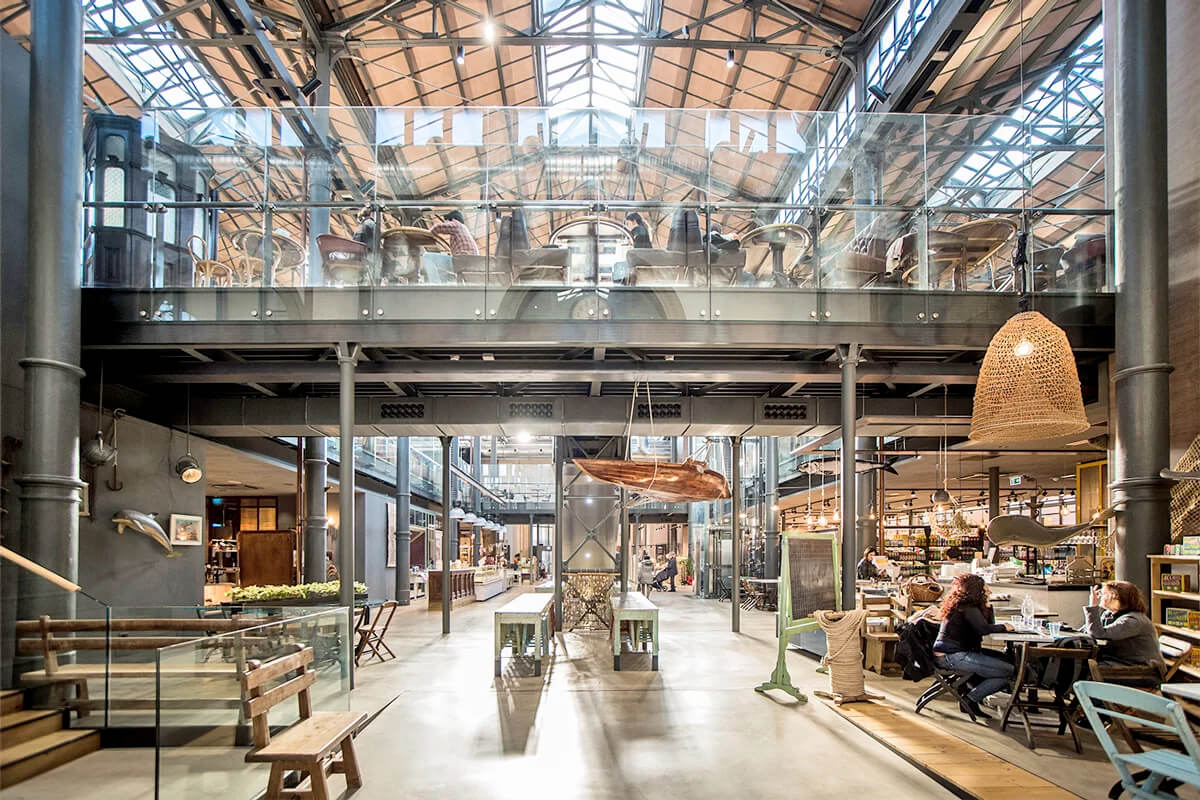 Right in the heart of the city, the covered market of Ravenna is well-known for its great history and tradition.
Located in an area that has always been dedicated to commerce, the current building dates back to the beginning of the 20th century, and has recently been renovated.
It is an interesting commercial space on two floors, with a design recalling a high-quality antique and vintage style. A place where you can find the best food excellence of Romagna, but most of all taste them, thanks to the presence of many outstanding restaurants and bars inside it.
At weekends and on special occasions, the market livens up with events, dance nights, presentations and live music.
The ancient fish market of Cesenatico
Where: Piazza Fiorentini, 5 – Cesenatico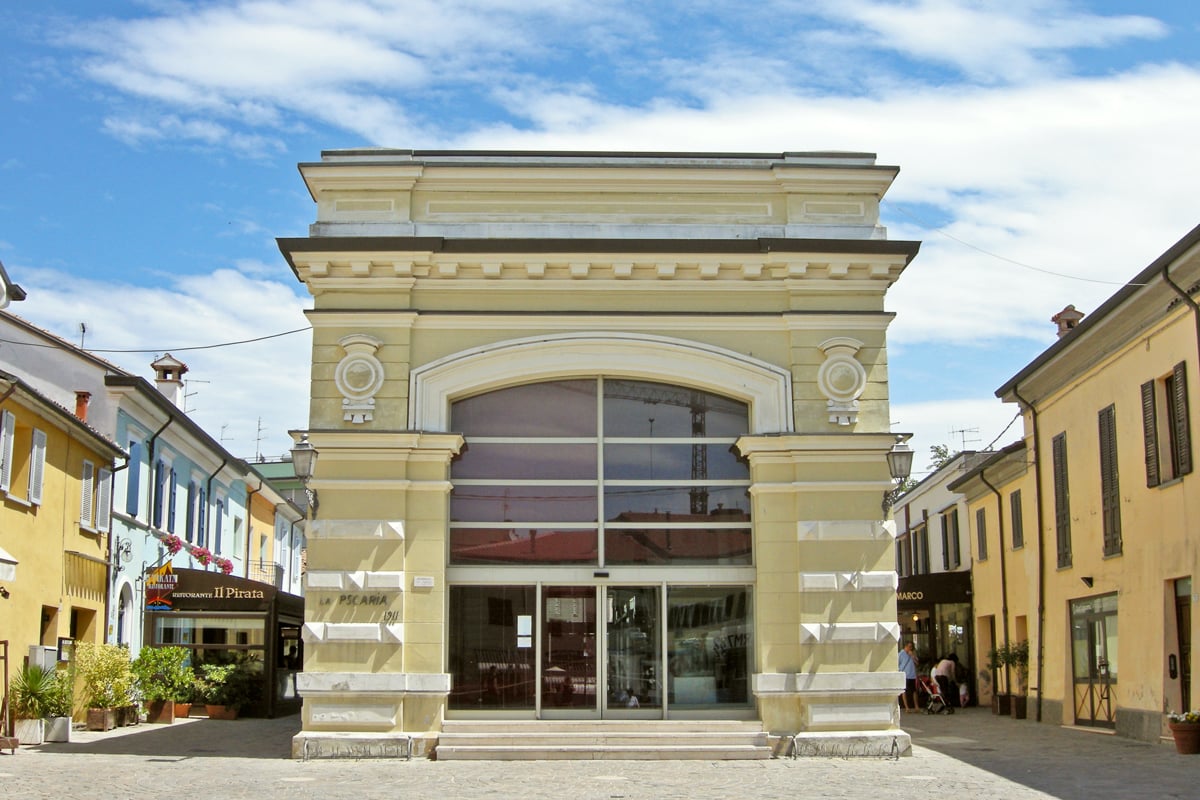 Not far from Piazzetta delle Conserve, right on the canal port designed by Leonardo, the ancient fish market of Cesenatico is undoubtedly worth a visit.
Built in 1911 in Liberty-style, it has been a centre for the collection and sale of fresh fish caught by local fishermen in the Adriatic Sea.
His charm has remained untouched ever since, so much so that is has become one of the most appreciated attractions of the town, where you can buy fresh fish of the day, meet friends and passers-by and taste typical delicacies in the restaurants around it.
Mercato centrale coperto di Rimini
Where: Via Castelfidardo, 15 – Rimini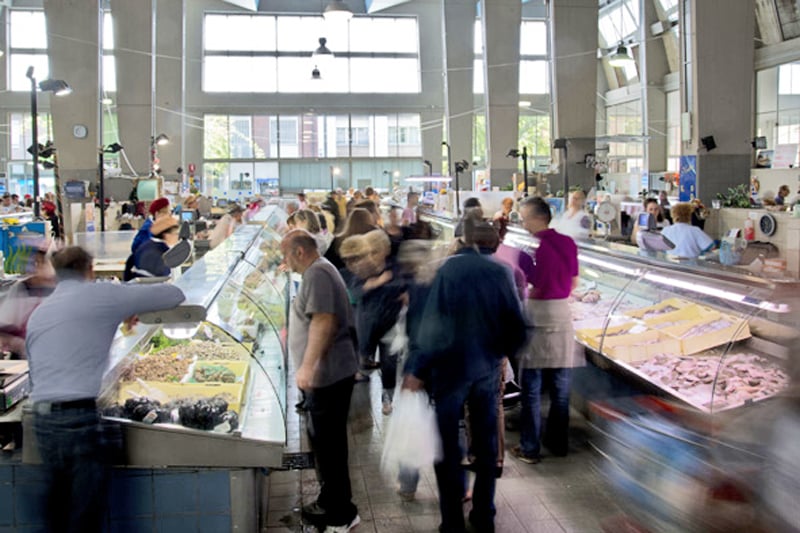 The covered market of San Francesco is an iconic place for the city of Rimini. Spending a morning here means losing oneself in the traditional aromas, fragrances and "noises".
Located in the heart of the historical centre, it is the ideal place to go shopping, especially if you are looking for a unique and lively atmosphere.
The wide variety of fresh products is incredible. Here, you will find the greatest fish shop of the area, with almost 60 sales stands where you can buy fresh fish of the day directly brought with fishing boats.
Among the stands of the market, you will have the possibility to meet the true Romagna people, have a chat with them, but also discover some secrets on the local recipes.
---
But also…
Mercato Ritrovato di Bologna
Where: Via Azzo Gardino, 65 – Bologna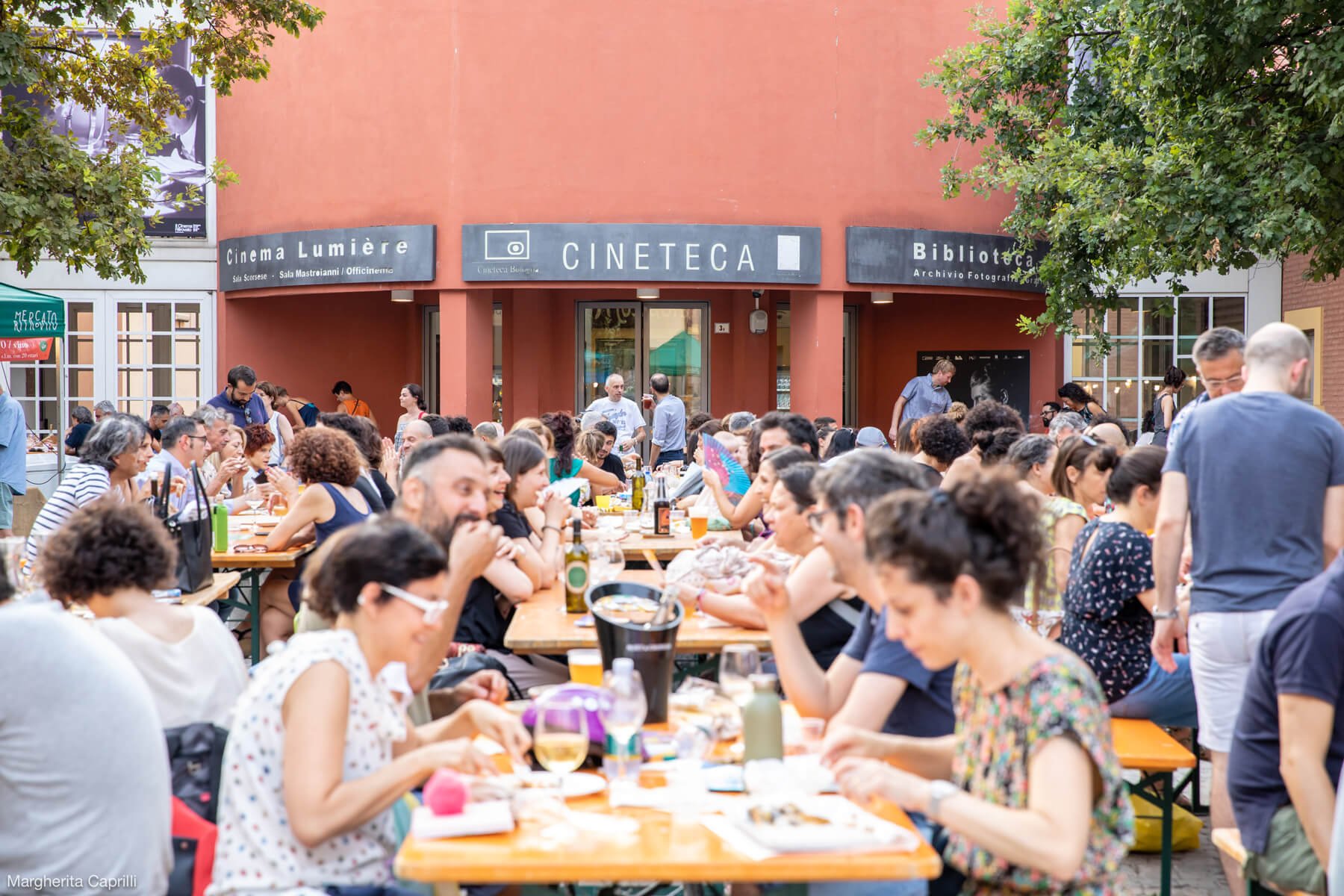 Mercato Ritrovato in Bologna is a very special place. Located in front of Cineteca di Bologna, in this market you can only find local and seasonal products, directly sold by who produces them.
Among its stands you will find the best-quality products of the territory, that you can both take away or taste here. But that's not all!
The market often hosts tastings, laboratories, cooking classes, live concerts, dance nights and events of all kinds – so many different things turn this place into a pleasant meeting place recalling the most ancient tradition of markets and fairs.
Piazza Ghiaia a Parma
Where: Piazza Ghiaia – Parma
If you find yourself in Parma, don't miss the opportunity to visit the market of Piazza Ghiaia, one of the most ancient ones of the city, considered by the people of Parma a true local institution.
This place has always been dedicated to commerce since the Middle Ages, and still carries on this tradition, hosting various kinds of markets during the week, from food and wine, to vintage and collectors' items.
Il Pavaglione di Lugo
Where: Piazza dei Martiri – Lugo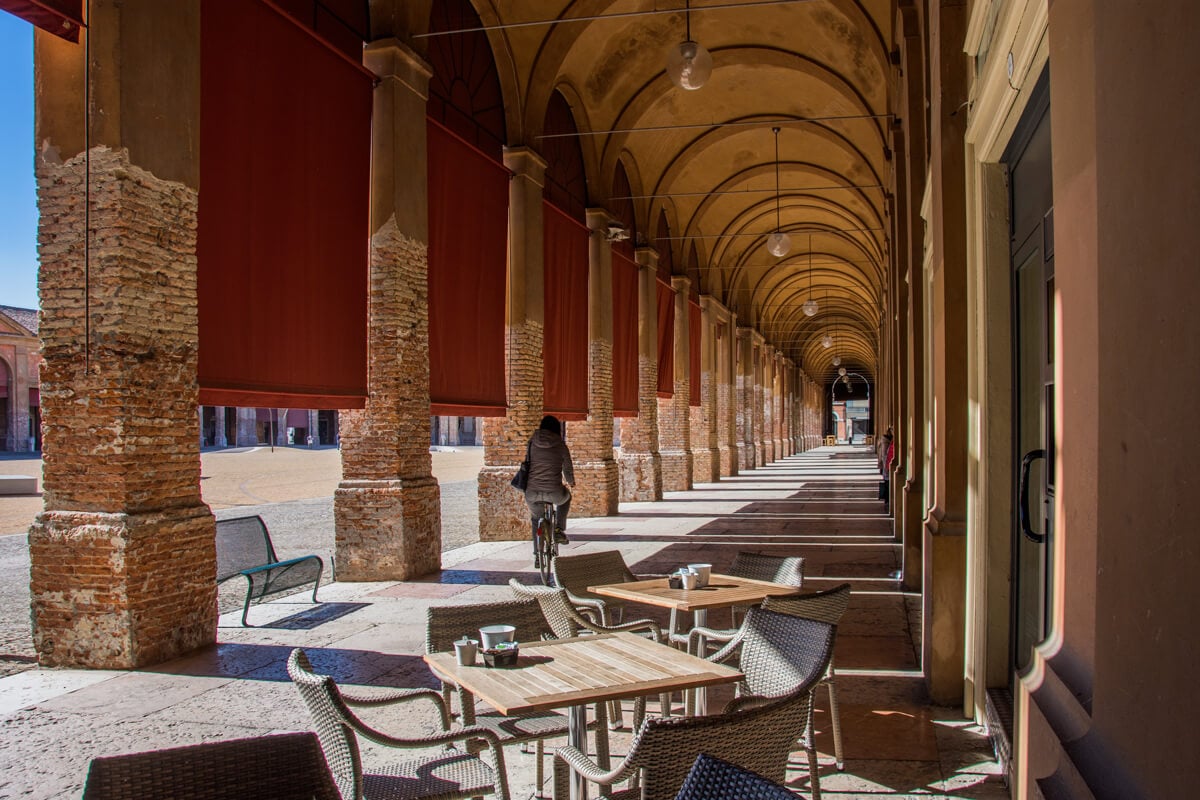 Result of the civic engagement of the late 18th century, the historical complex of Pavaglione in Lugo is an enormous quadrilateral structure located in the centre of the town, a few steps away from Rocca Estense.
Historically related to commercial activities, it still hosts many small shops overlooking the internal part of the structure. Nowadays, as in the past, its arcades host weekly markets as well as fairs of various kinds.
In summer, it turns into an arena for public entertainment and hosts many music shows, recalling the ancient times when markets were stages for jesters and acting companies.
Mercato Coperto di Cattolica 
Where: Piazza Mercato – Cattolica
Inaugurated in 1925, following the redevelopment of the historical centre, the covered market of Cattolica features a neoclassical architecture, typical of the fascist period.
Along with the nearby Piazza del Mercato, it is a place for social gathering and sharing, with many shops and ateliers in which you can find top-quality products.
A special case…
Enoteca regionale dell'Emilia-Romagna
Where: Piazza Rocca Sforzesca – Dozza
We are not talking about a food market where you can go around fish and meat stands, but Enoteca Regionale dell'Emilia-Romagna can be considered as a market, if you think about the sense of discovery you feel when you visit it.
Walking around the shelves of the Rocca Sforzesca in Dozza, which hosts it, it is possible to travel through the wine culture of Emilia-Romagna and discover its facets and tastes, with a focus on pleasant tastings.
Author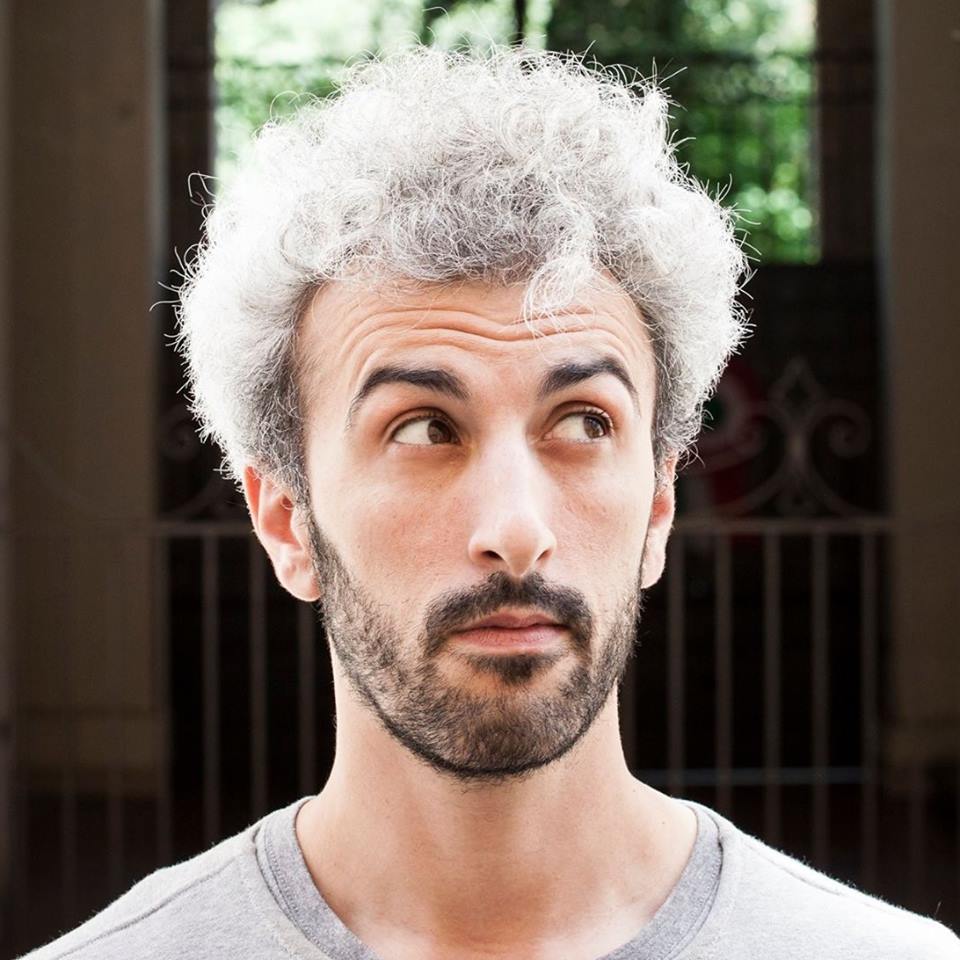 Davide Marino was born archaeologist but ended up doing other things. Rational – but not methodic, slow – but passionate. A young enthusiast with grey hair
You may also like