It is one of the most long-lived dynasties in Europe. Nearly eight centuries passed from its foundation to its decline.
Some of its exponents are so well-known that their names still resonate today in both history and art history books.
Their rule extended from the city of Ferrara – the first capital of the Duchy – as far as Reggio Emilia and Modena, where the court settled in 1598.
We are talking about the House of Este, who played a major role in Emilian history from the 11th to the 19th century. A noble and powerful family that exerted a tangible influence on these territories and left behind numerous traces of its passage.
We are referring to the palaces, fortresses and castles erected as symbols of power, which represent a fascinating key to understanding the area and a good idea for an art tour. In this article you'll find a selection of the most important Este residences of the ancient Duchy of Modena and Reggio Emilia.
Author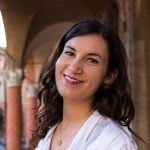 An eternal dreamer, but I try to stay grounded. I was raised in the countryside but I love big cities. I'm always ready for a trip, as long as it's sustainable.
You may also like