This last post on the authentic little towns of Italy is rather special, for it is about the Union of Romagna Municipalities near Forlì, a group of 15 towns and villages, namely: Bertinoro, Castrocaro Terme and Terra del Sole, Civitella di Romagna, Dovadola, Forlì itself, Forlimpopoli, Galeata, Meldola, Modigliana, Portico and San Benedetto, Predappio, Premilcuore, Rocca San Casciano, Santa Sofia and Tredozio.
It is a finger of Romagna on the Tuscan border, with a wealth of tradition and history, food and wine.
Discover the Romagna hill-towns #inEmiliaRomagna.
History
The Union of Romagna Municipalities was established in 2014 as an extension of the Romagna-Tuscany Acquacheta Mountain Union, centred on Forlì.
Humans have been here since ancient times. Archaeological finds show that Galeata is prehistoric, Modigliana and Santa Sofia are Neolithic, and Tredozio dates from the Bronze Age, while the towns of Forlì, Forlimpopoli and Portico di Romagna were founded by the Romans. The Middle Ages gave us the walled towns with their surviving towers and old townhouses, in the form of Bertinoro, Civitella di Romagna, Premilcuore and Dovadola, the latter betraying some Tuscan influences. The Medici family citadel of Terra del Sole, a stone's throw from the precious waters of Castrocaro, is Renaissance, while Predappio dates from the inter-war years of the 20th century and is an open-air urban museum of the rationalist style.
The Union spans a large area bordered by the Rivers Bidente, Rabbi and Montone, between the Romagna coast and the Casentinesi, Falterona and Campigna Forests Park. It rises from the sea to over 600 metres above it. It has been ruled down the centuries by noble families, from the Guidi to the Manfredi and the Ordelaffi to the Malatesta, and also by the Papal States.
What to see
Each individual town offers so much, so imagine how much there is to say about all 15! (Especially when two of them – Galeata and Santa Sofia – are also CittàSlow towns, where quality of life is king.)
So here are a few highlights to be going on with.
Civitella di Romagna – the old castle ruins (the tower, rebuilt in Gothic style, and the clock from 1842), the medieval ramparts, and the nearby medieval village of Cusercoli and the Sanctuary of Our Lady of Suasia.
Dovadola – Palazzo Montaguto; the castle, probably built on the Longobard outposts; and Montepaolo Sanctuary, near the cave where St Anthony of Padua prayed in 1221.
Forlì – Ravaldino castle (outside only); the Romanesque basilica of San Mercuriale with its imposing bell tower and cloister; and the Municipal Gallery, including Canova's Hebe.
Forlimpopoli – the Rocca Albornoziana castle; the archaeological museum; and, towards Forlì, Fornò sanctuary
Galeata – outside the village, Roman Mevaniola, Pianetto Castle and Sant'Ellero Abbey (Theodoric's house is yet to reopen)
Meldola – the Fortress, the Aldobrandini loggia, the Venetian bridge, the Doria Pamphili mansion, plus nearby Teodorano Castle and the recently restored Rocca delle Caminate
Rocca San Casciano – the Benedictine Abbey of San Donnino (in Florence province until 1923, like the rest of the village); the Percorsi della Margherita cycle trail and footpath
Santa Sofia – the outdoor sculpture park, Casentino Forests National Park visitor centre, nearby Corniolo with its Romanesque church, and Campigna with its Forest Museum
Tredozio – Palazzo Fantini with its Italianate garden and the 12th-century church, Pieve di San Michele, with a crucifix painting (Rimini School)
To explore Bertinoro, Castrocaro Terme and Terra del Sole, Modigliana, Portico and San Benedetto, Predappio and Premilcuore, please see the dedicated articles.
What to do
SPRING
– Watch nature awaken with an excursion to Acquacheta falls, Ridracoli dam, or the world's smallest volcano.
– Give your heart to art with a visit to the latest exhibition in the San Domenico Museums, the Vero Stoppioni modern art gallery, or a tour of the local rationalist architecture in Forlì and Predappio.
SUMMER
– Go exploring on foot, by bike or on horseback, then cool off by the River Rabbi near Urlante Cave or the Sega Waterfall.
– Tour the local castles and abbeys and venture off on one of the many walking trails.
AUTUMN
– Shuffle through the enchanting autumn leaves in the Casentinesi Forests Park, a recent addition to the list of UNESCO Natural Heritage sites.
– Go hunting for mushrooms and truffles in the local woods and learn the secrets of cooking in the heartland of legendary food writer Pellegrino Artusi.
WINTER
– Revitalise body and mind with the thermal waters of Castrocaro Terme and Fratta di Bertinoro.
– Go skiing, snowboarding or snowshoe trekking against the magical backdrop of the enchanted mountain forests.
Events
Falò Festival – March / April, Rocca San Casciano
An age-old traditional celebration with the lighting of two huge bonfires in a truly magical atmosphere
Heliopolis – April, Terra del Sole
The village relives its original late-Renaissance splendour for 3 days, evoking the Grand Duchy of Tuscany in all its early-17th-century pomp.
Artusi Festival – June, Forlimpopoli
Two weekends at the end of June celebrate Pellegrino Artusi and the art of good, simple home cooking.
Santa Sofia Busker Festival – August, Santa Sofia
An international performing-arts festival with music, colours, lights and a river of poetry
The 19th-century festival: Tableaux vivants – September, Modigliana
The townsfolk dress up in period costumes to recreate living reproductions of paintings by local painter Silvestro Lega.
Dovadola Truffle Festival – October, Dovadola
Promoting and appreciating the white truffle, which grows wild in the hills and is enjoyed in many traditional local dishes
Bartolaccio Festival – November, Tredozio
Get to know the local food tradition and the various autumnal fruits of the woods and hills.
The Christmas crib in the Solfatara Caves – December and January, Predappio
A traditional yet original Christmas crib spreads through this old sulphur mine. Unique!
Christmas crib land – December and January, Portico and San Benedetto in Alpe
An array of cribs on display out in the town's most evocative corners makes the seasonal mood that bit more magical.
Food and Wine
To appreciate all the local delicacies, you might want to go on a diet the week before (and maybe the week after, come to think of it). Start with a good traditional peasant dish, bartolaccio (a half-moon-shaped cheese-and-ham flatbread sandwich from Tredozio) or tortello alla lastra (a variant from Santa Sofia, filled with potatoes, pumpkin or herbs and cooked on a sandstone slab). Fresh handmade pasta is de rigueur for the first course, maybe with white truffle (Dovadola).
For the second, choose ciavar sausage, flavoured with garlic and Sangiovese, to be served grilled, seasoned or preserved in oil, or the boiled and stewed Romagna beef. Mushrooms – succulent porcini or aromatic prugnoli – make a dreamy autumnal side dish. Presidio Slow Raviggiolo (from Civitella di Romagna, Galeata and Santa Sofia) is a soft cheese wrapped in fern leaves that lend it a delicate flavour; it's best enjoyed with a drop of olive oil and a dash of black pepper.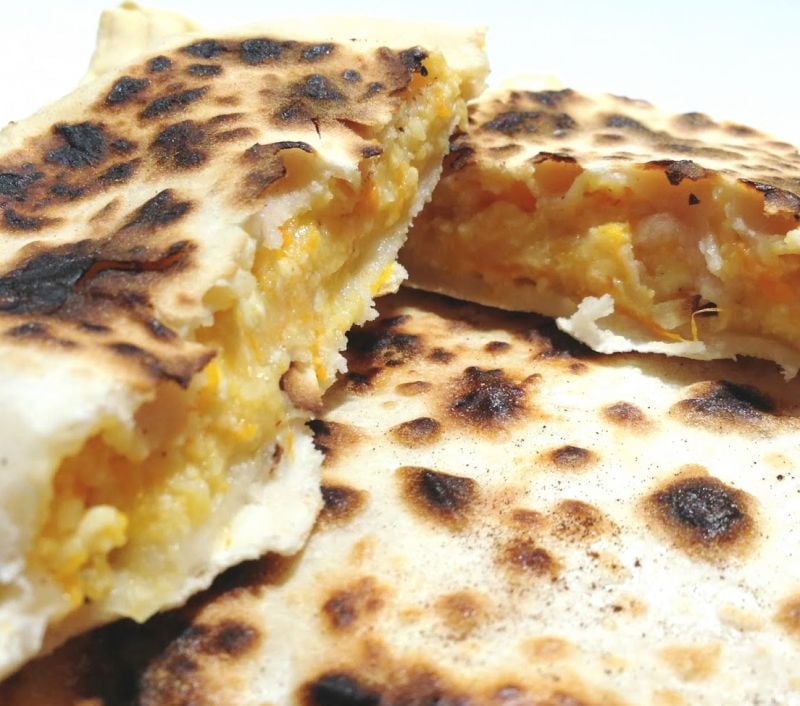 As an accompaniment, the omnipresent piada flatbread is made here with lard and bicarbonate to let it rise a little more than its cousin from Rimini. (Enjoy split in half and stuffed with salami and cheese.)
Other local specialities include Saba, a grape syrup used to flavour drinks and foods, and Savor, a home-made harvest-tide jam that's delicious with cheeses or in cakes.
End on a high with Romagnola doughnut, Volpina pears with Sangiovese, or peaches and cream (Portico and San Benedetto), a sweet treat that everyone in Romagna grew up with.
During the meal, enjoy a few sips or gulps of ruby-red ​​Sangiovese (Predappio), white Trebbiano di Romagna (Civitella di Romagna) or golden Albana wine (Bertinoro), with some tasty forest-fruit liqueur from the foothills of the National Park to finish.
Famous Characters
Caterina Sforza, "the great lady of Romagna", was Countess of Forlì from 1488 to 1500.
Aurelio Saffi, a favourite pupil of Mazzini's, has Forlì's main square named after him.
Silvestro Lega, one of the greatest European painters of the 19th century, was born in 1826 in Modigliana.
Pellegrino Artusi, the father of Italian cuisine, was born in Forlimpopoli in 1820.
Felice Orsini, patriot of the Risorgimento, was a native of Meldola.
Don Giovanni Verità, priest and revolutionary, was born and ordained in Modigliana.
Benito Mussolini, Italian dictator in the early 20th century, was born in Dovia, a suburb of Predappio Alta, now Predappio Nuova.
Pilgrim paths and walking trails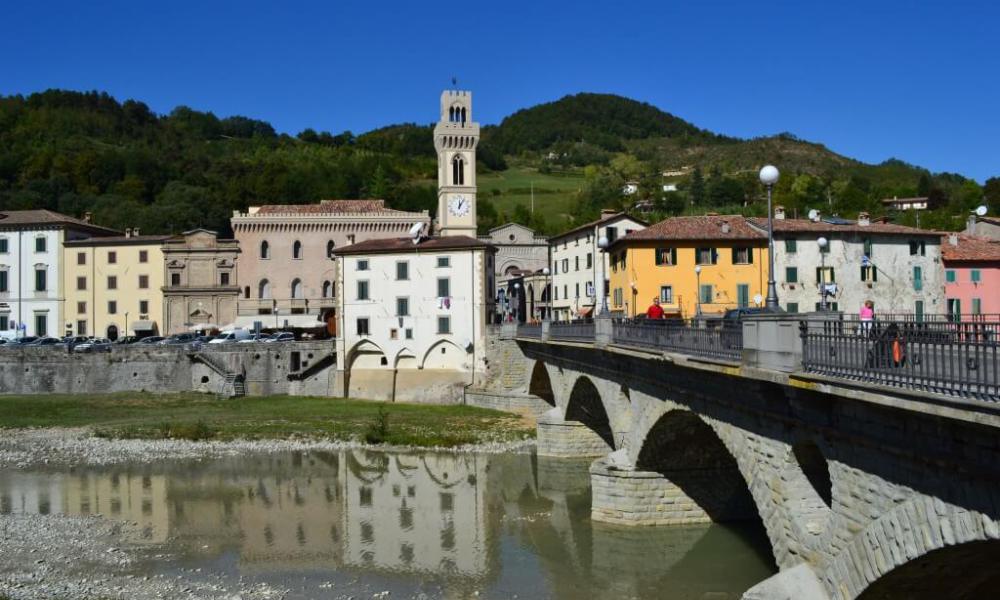 There are many paths criss-crossing the Union of Romagna Municipalities.
Dante's Walk runs through Forlì, Portico, San Benedetto, and Dovadola, which is also on the Assisi Way.
The Via Romea Germanica meets the towns of Civitella di Romagna, Forlì, Forlimpopoli, Galeata, Meldola and Santa Sofia, while St Anthony's Way passes through Dovadola, Portico and San Benedetto, and Rocca San Casciano.
Author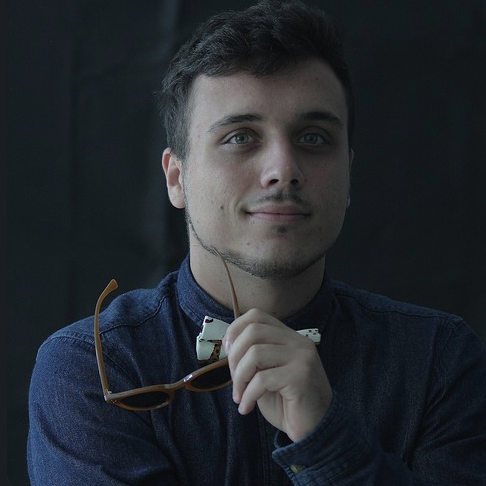 I am a curious explorer from Emilia-Romagna and usually spend my time planning my next trip, searching for the most authentic traditions of the Italian hinterland.
You may also like