Ghosts, battles, romances and crimes. The villages and castles of Emilia represent an inexhaustible source of ancient stories, but also an excellent idea to spark the imagination of children and take them for a few hours into a distant and fascinating world.
So why not take the opportunity to organise a nice weekend away with the family? The child-friendly itinerary we propose leads you through the Parma and Piacenza area – famous for its numerous castles – to discover the legends that still hover among its medieval villages and fortresses.
We will then round off the trip with an immersion in prehistory by visiting a Neolithic village not far from Piacenza.
Author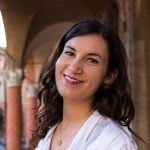 An eternal dreamer, but I try to stay grounded. I was raised in the countryside but I love big cities. I'm always ready for a trip, as long as it's sustainable.
You may also like