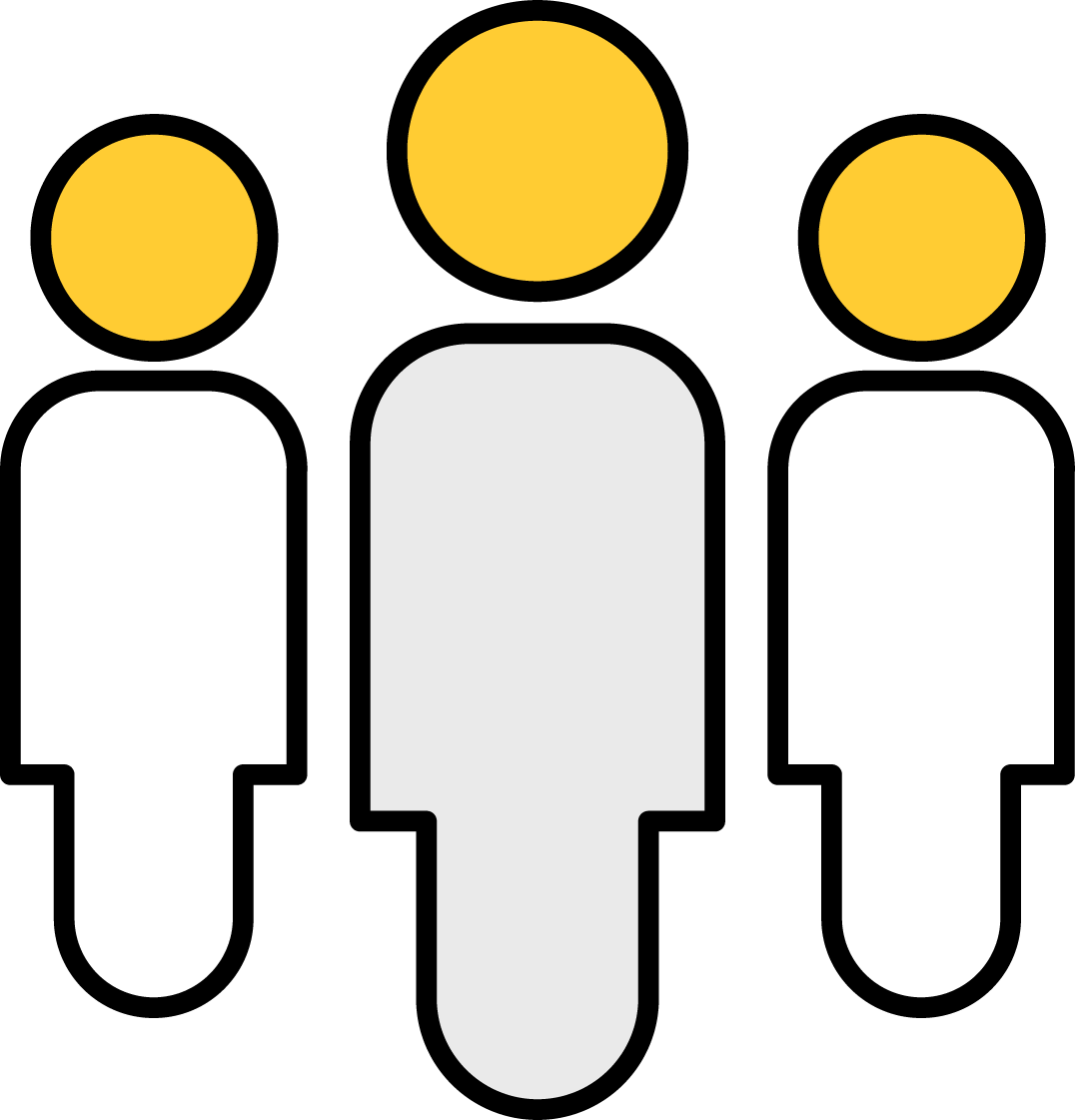 Are you bored and fed up of the usual weekends and are looking for a unique and exciting experience? Then you are ready to parachute jump from a height of 4,500 meters at a speed of 200 km/h.
In Emilia-Romagna there are several areas equipped to try your hand at skydive, one of the new extreme sports that during the past twenty years transformed military skydiving into an ordinary activity.
In Emilia-Romagna there are several areas allowing you to try your hand at skydiving.
They are called Drop Zones and are usually situated in minor airports, offering preparation services, dining areas but most of all fun and hospitality.
Here you can prepare for a tandem launch with a qualified instructor, or follow Accelerated Free Fall courses in you want to become an autonomous parachuter – this will allow you to take an exam and get the ENAC permit, released by the Italian Civil Aviation Authority.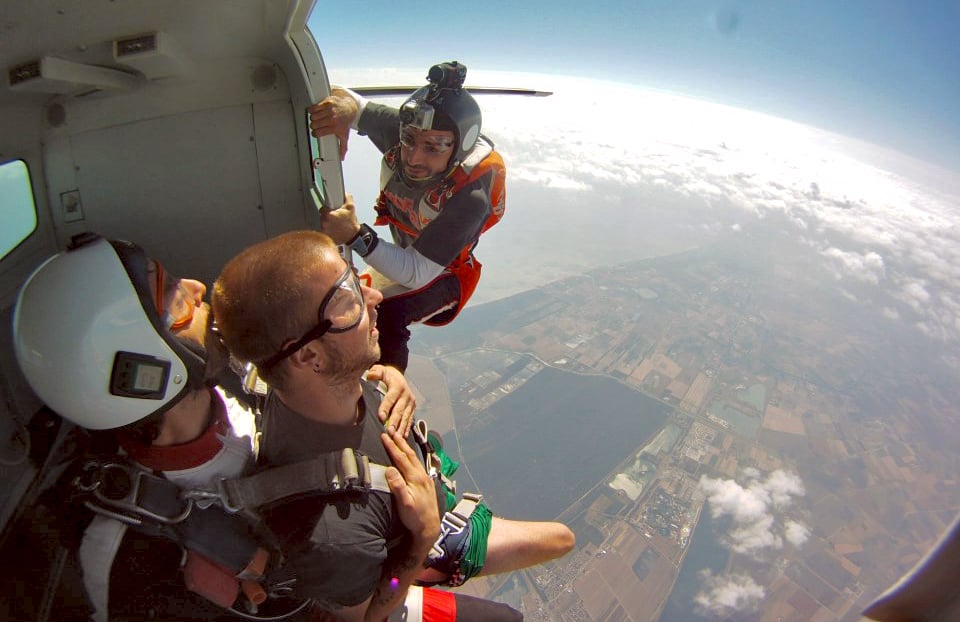 Before Skydiving
The desire to fly, to understand the feeling of jumping from a plane at 4000 mt of height, the will of putting yourself to the test are just some of the reasons that push people to skydive for the first time.
There are no specific requirements to try this amazing experience. Minimum requirements are being at least 16, (if you're under 18, remember to bring a signed parental consent form), max 135 kg heavy and 2m high.
No preparatory courses or a specific medical examination are needed; of course, if you have heart conditions, blood circulation problems or back pain, this activity is strongly discouraged.
It only takes about 20 to 30 minutes on the ground with an instructor for a pre-launch briefing, 15 minutes to reach the altitude with the airplane (usually up to 14,000 feet, about 4,300 to 4500 meters of height), and then the jump.
The jump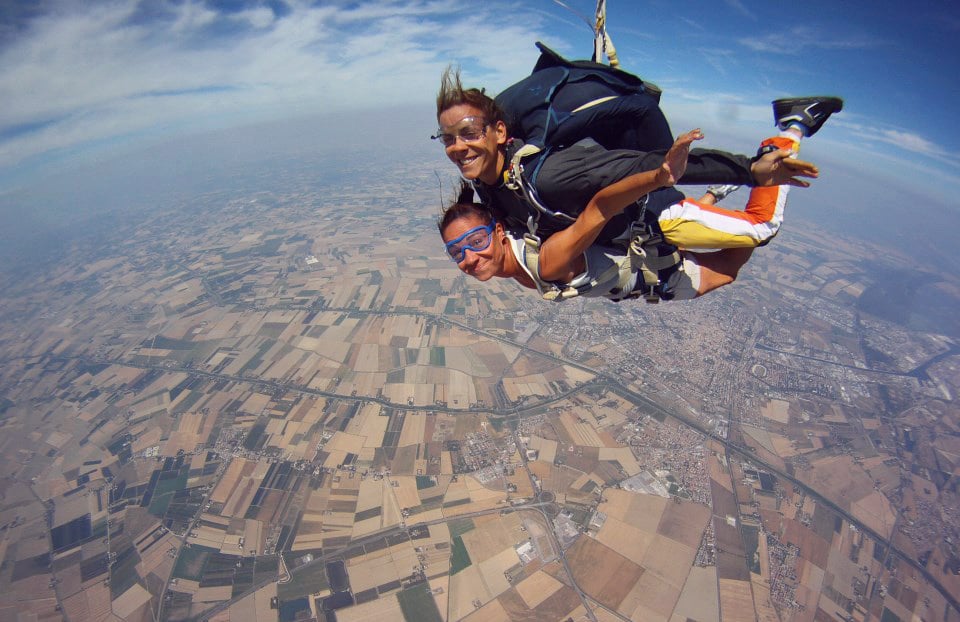 60 seconds in free fall, at about 200km/h: a moment during which you will feel an adrenaline rush capable of making your heart explode, at least until the parachute opens.
From this moment on, although the excitement will remain, your pulse begins to slow, your descent speed starts to decrease, and you will enjoy the view from above, piloting the glider, followed by the instructor, to the landing strip.
Emilia-Romagna's Drop Zones
Here is a list of skydiving schools and drop zones in Emilia-Romagna, find the one that is closer to you and enjoy the adventure!
Ravenna Drop Zone
Where: Via Dismano, 160 – Ravenna
Since 1989, the Ravenna airport has been the seat of Skydive Pull Out, one of Italy's first skydiving schools. Their strong point: you will fly over the Adriatic.
Ferrara Drop Zone
Where: Via Aeroporto, 128 – Ferrara
Moli D-Zone
Where: Via Madonna Bottarda, 1 – Comune di Molinella, Bologna
BFU Reggio Emilia (Campo Volo)
Where: Via Dell'Aeronautica, 2 – Reggio Emilia
Drop zones at the border with Emilia-Romagna
Drop Zone Fano
Where: Via E. Mattei, 50 – Fano
Author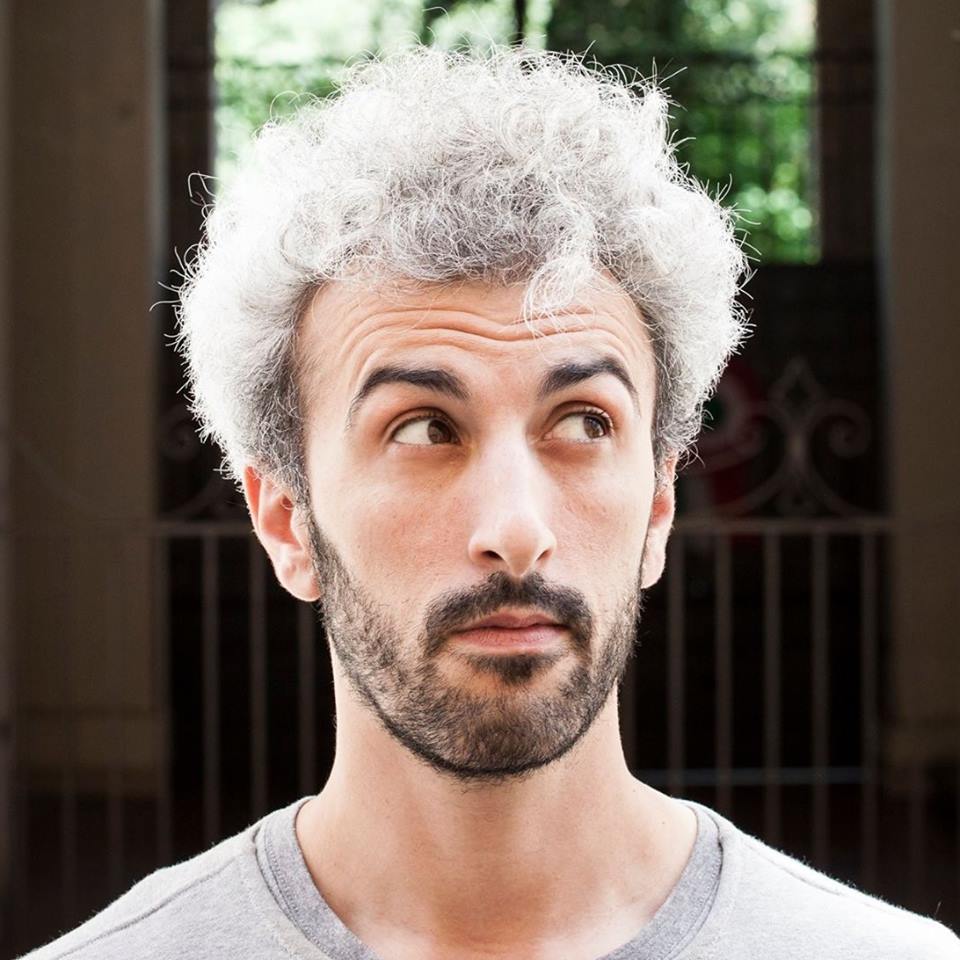 Davide Marino was born archaeologist but ended up doing other things. Rational – but not methodic, slow – but passionate. A young enthusiast with grey hair