In Forlì you can discover a century of history "through the eyes of great women photographers", by looking at the 314 pictures, images that represent an era.
Visiting the exhibition Essere Umane. Le grandi fotografe raccontano il mondo (Being wo[hu]man. The world through the eyes of great women photographers), on display until January 30 at the Musei di San Domenico in Forlì  and focusing on the individual moments/events reported in the shots is an impactful way to better understand history and society: on the one hand thanks to the immediacy of photography, on the other hand, delving into the image, the details, the occasion of the shooting, the context.
A century of history
This journey through history, as we said, is dedicated to the great women photographers and it is, at the same time, created by each of them. On show there are the iconic images shot during the Great Depression by Dorothea Lange in the 1930s (for the Farm Security Administration), or the ones of the Mexican period by Tina Modotti and those by Margareth Bourke-White, the first foreign photographer allowed to take photographs in the then Union Soviet, or the photographs by Gerda Taro, taken during the Spanish Civil War of the 1930s.
The exhibition includes the disturbing and often controversial images by Diane Arbus, the photos by Susan Meiselas denouncing the Carnival Strippers degrading conditions, the ones by Carla Cerati (from a series devoted to the bourgeois reality of Milanese cocktail parties), by Annie Leibovitz and the shots by Letizia Battaglia, dedicated to little girls in the streets of Palermo as well as to the mafia murders.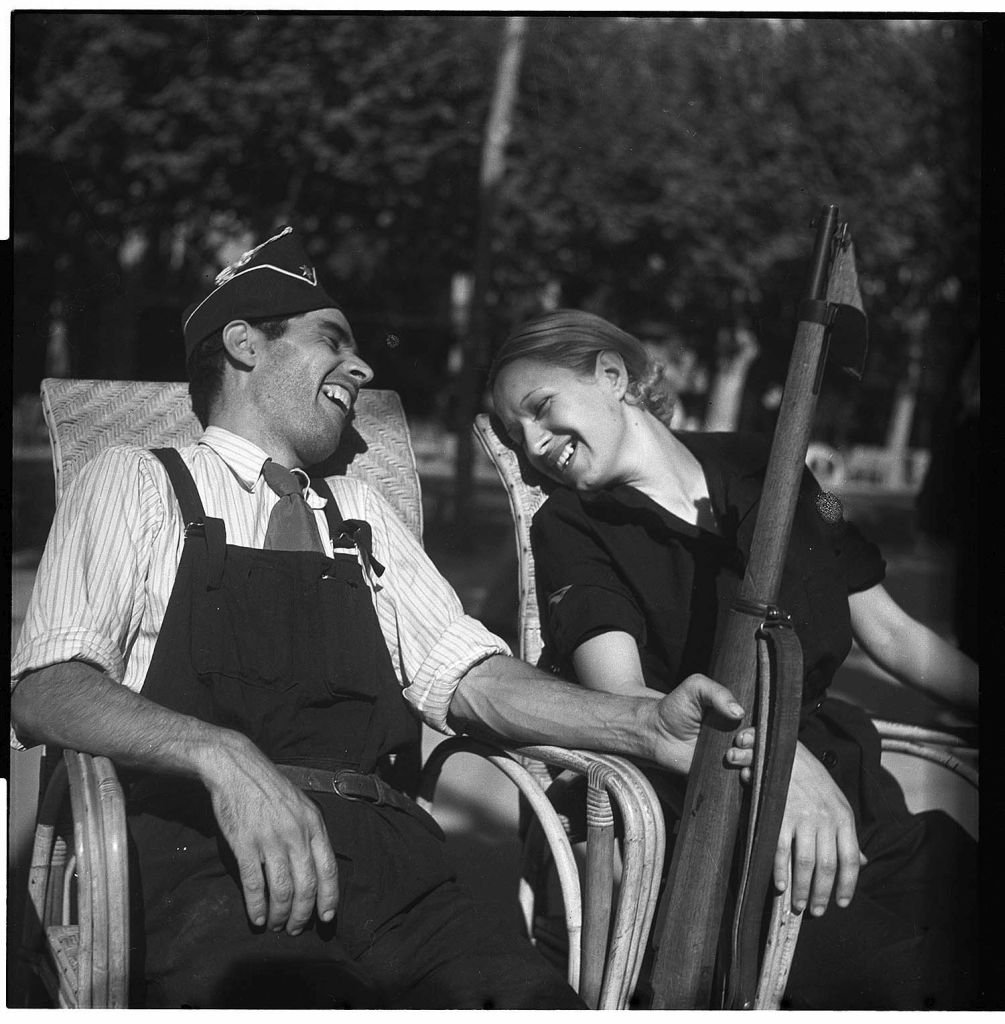 A portrait of the world
The exhibition is composed of three sections, dividing the "time of history" – the first one stretches from the 1930s to the 1950s, the second one from the 1960s to the 1980s – while the third one is more articulated and spans from the end of the last century to the beginning of the 21st century.
History can be seen, for instance, through the portraits by Zanele Muholi, protagonist of the 2019 Venice Biennale, or the pictures by Newsha Tavakolian, a member of the Magnum agency, dealing with women-guerrillas of the Farc (Revolutionary Armed Forces of Colombia). Within this section, there are also the installation made from the images from the Afronauts series by Cristina De Middel (which reconstructs, half a century later, the adventure of the first, unofficial and unauthorized, space program of Zambia) and the one by Silvia Camporesi, from Forlì, that creates a dialogue among 30 images that have been shot during the lockdown.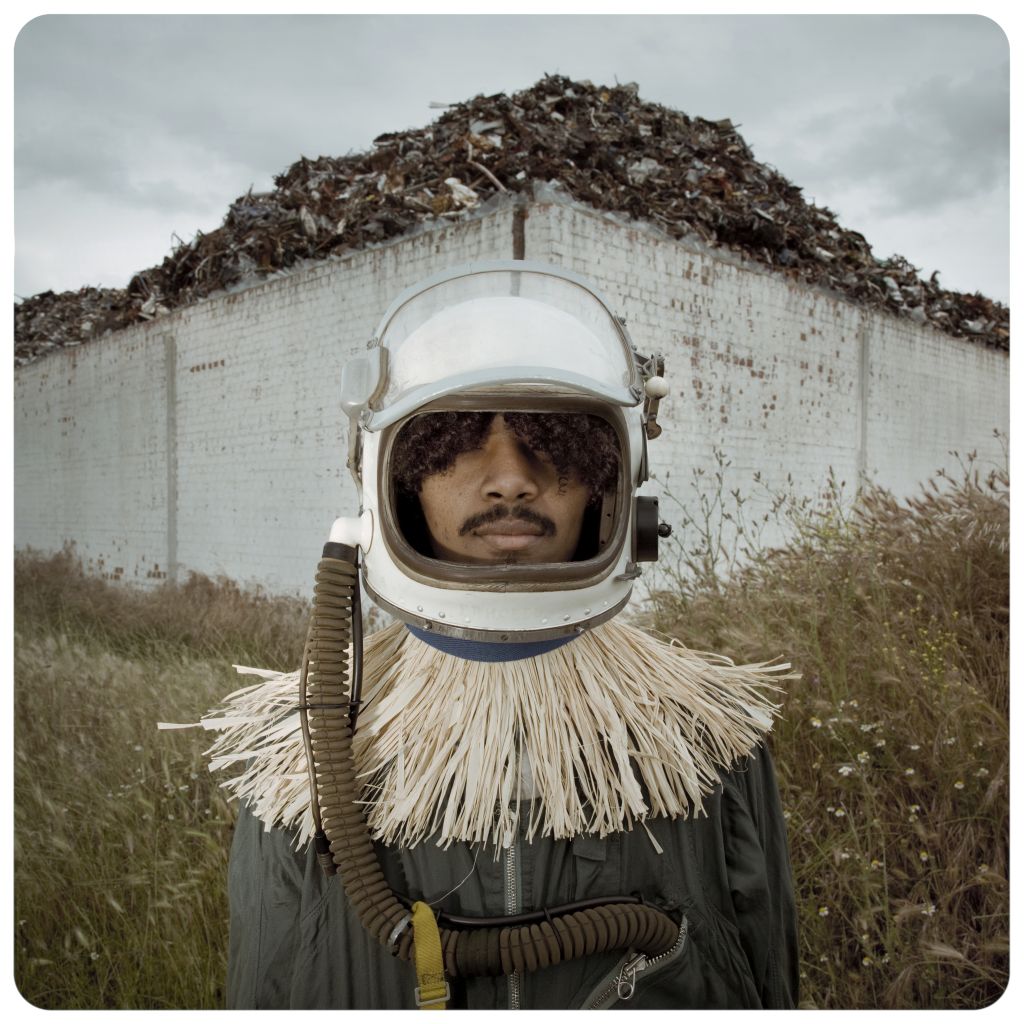 A photogenic market hall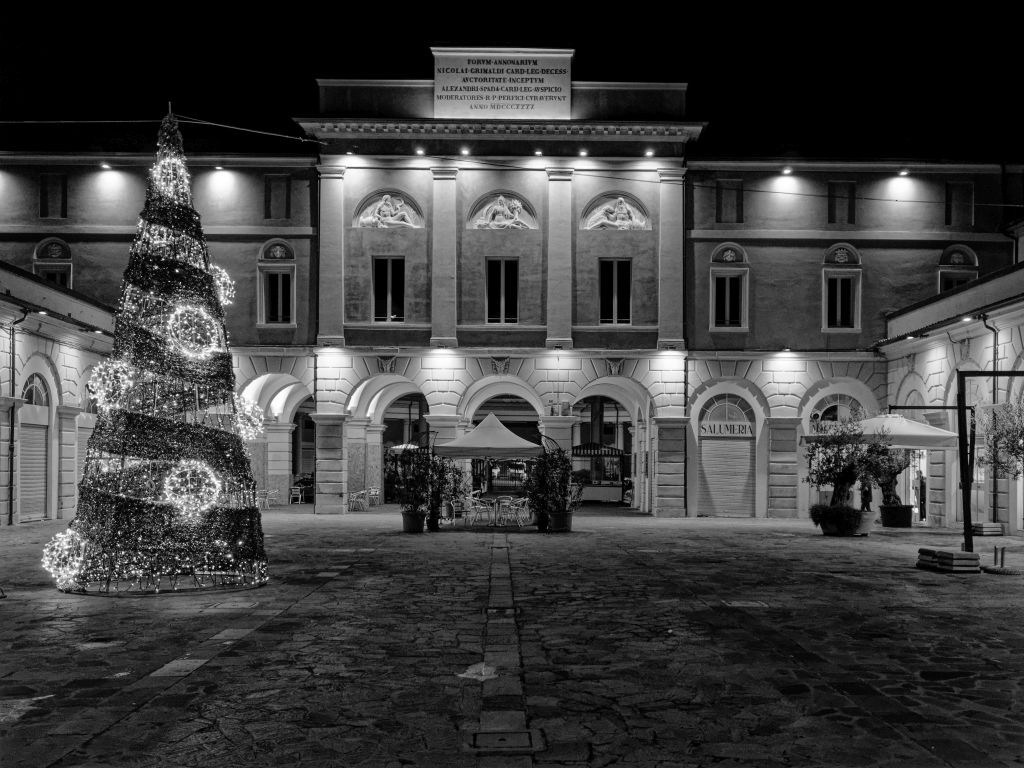 After seeing the "great" history of the last century through the images of Essere Umane, you can practice photography. Maybe reportage or architectural photography. So, we would suggest you to stop by the Mercato Coperto, the market hall or "Foro annonario" (piazza Cavour 17), designed by the architect Giacomo Santarelli (from Forlì) and built in 1837-1840 where the old Church of San Francesco Grande once stood. Camera or cell phone, wide-angle or telephoto lens – according to the desired clip of the world to be grabbed – you just have to better interpret this newly restored building (the phase of re-designing still reserves many surprises). Tips: enjoy playing with lines, lights and shadows, make the most of the perspectives, investigate the bas-reliefs and the exedra, seize the liveliness of the activities within the site. (ph. by Fabio Maggi)
Author
You may also like