Premilcuore is a picturesque old village perched on the banks of the River Rabbi in the Romagna Apennines, in Forlì-Cesena province. A mile or two away towards Florence, the outlying hamlet of Fiumicello is an elegant clutch of stone houses on the edge of the Foreste Casentinesi National Park. This timeless place is the starting point for the Fiumicello Nature Walk, an easy loop in the surrounding woods.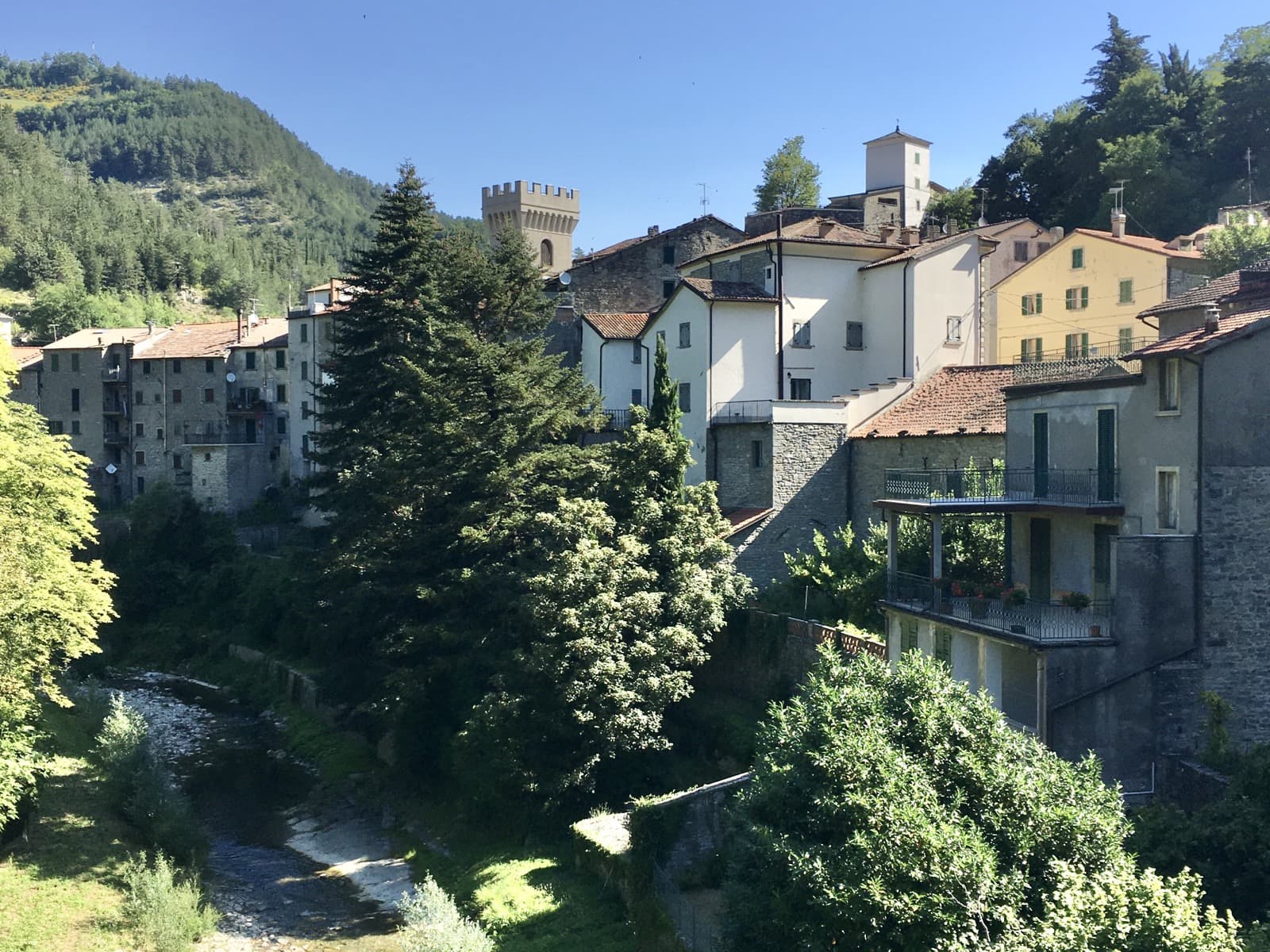 We soon happen upon Fiumicello Mill or Mengozzi Mill, from the name of the family that owns it. This enchanting spot is a real delight, and not just for the kids.
The old mill has been here since 1544, when it was known as Tagliate di Sopra Mill. The land register from 1828–30 gives us a detailed picture. Owned by one Domenico Mengozzi, it comprised two rooms (one on each floor) and a single grinding wheel.
A second wheel and a third storey were added in the early 20th century, but the mill was abandoned after World War II after mass emigration from this part of the Apennines.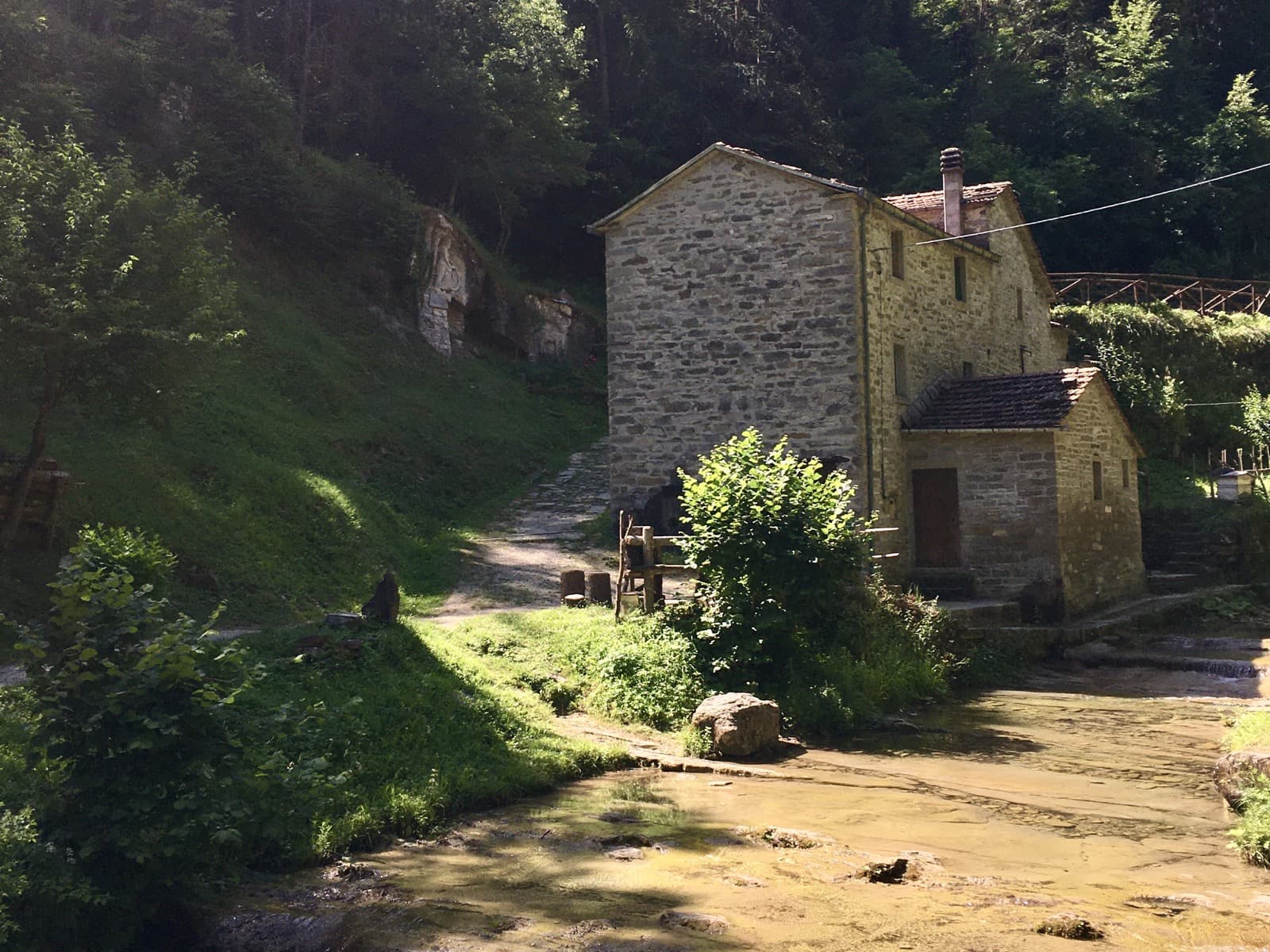 It lay forgotten until 1993, when it was restored to working order for educational purposes and general interest. The Mengozzi family still owns it and, together with Signor Maurizio, is continuing the old family tradition with a passion.
Visitors can experience the magic of stepping back in time to discover how flour was milled until just a few decades ago.
Mengozzi Mill isn't your typical mill with an external sail. Rather, its handmade oak turbine is turned by the water that races in through a slide gate made of steel and wood from a pond upstream. The water is drawn from the River Rabbi via a system of overflow inlets before rejoining the stream just down from the mill.
The turbine turns the grinding stone on the upper floor. A funnel-shaped hopper over the millstone holds the grain, which is fed down in a controlled flow by a device called a docciola. The ground flour gathers in a large stone container or matriccio below.
---
When the mill is open – it's wise to ring in advance to check (Casentinesi Forest Park: +39 0543 971 375 / Luca Mengozzi: +39 329 801 1943) – the two wheels get to work grinding chestnut flour and durum wheat flour, respectively. Their almost hypnotic action evokes bygone days and a world of tradition that must never be forgotten.
Mengozzi has sculpted some images in the rock all around the mill and built a drinking fountain to one side, so if you're thirsty don't forget to fill your flask.
When you're eventually ready to tear yourself away, the walk continues up the course of the crystal-clear River Rabbi and into the wood. The path is easy, even for young children. (I can say that from experience.)
Along the way, various information boards tell you more about the animal life and the history and traditions of this breathtaking part of the Apennines.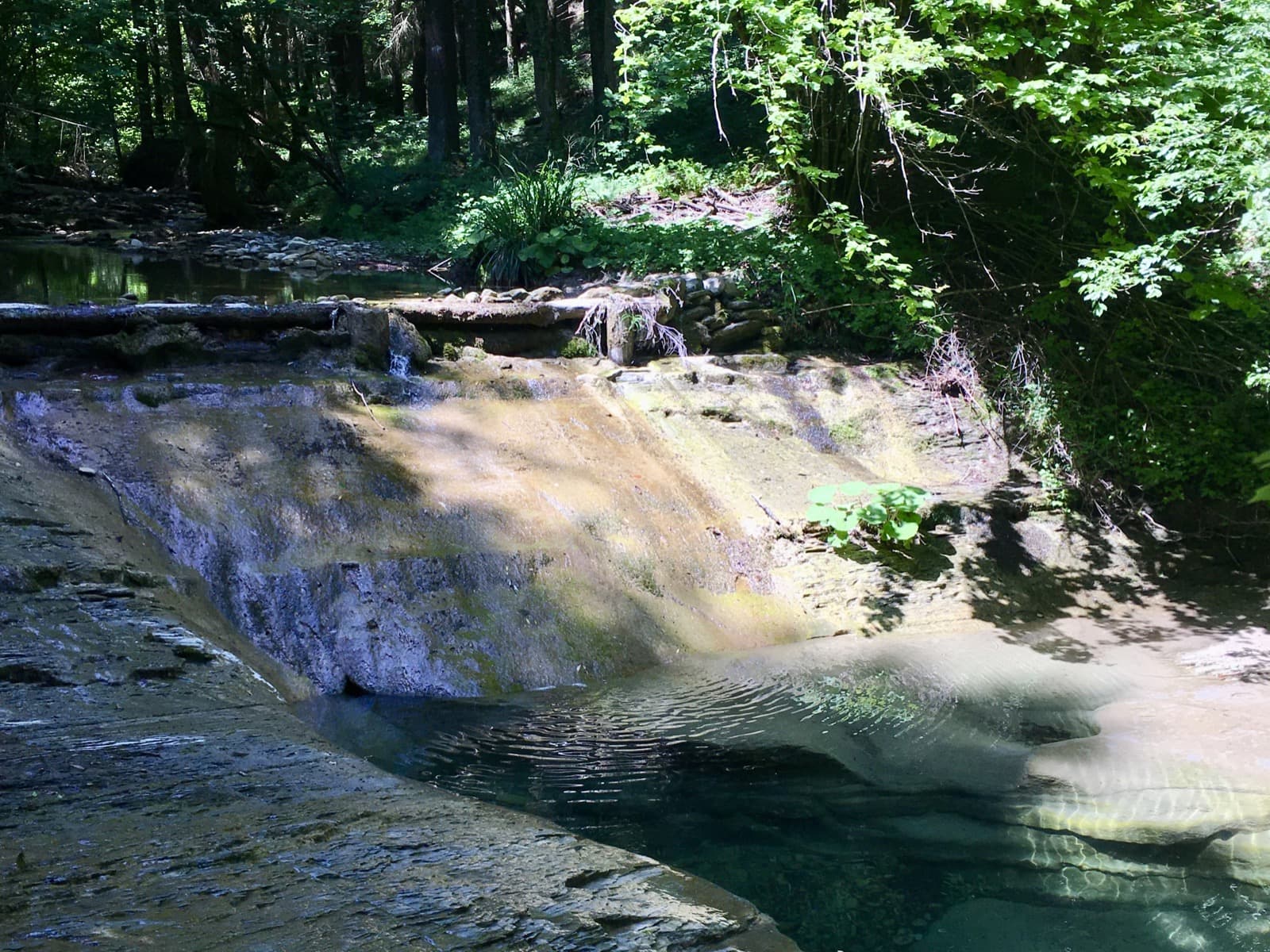 Author
You may also like