Giuseppe Verdi and the joys of good food. This, in a nutshell, is Busseto, an Orange Flag village in the heart of Parma province, offering a musical journey accompanied by a host of amazing things to eat and drink. A total immersion for all five senses in the land that produced one of Italy's greatest musical figures.
Not far from the great River Po and the famous Via Aemilia, Busseto is a typical little Emilia-Romagnan town of small farmhouses, compact townhouses, and long, arcade-lined streets. Giuseppe Verdi was born here on the 10th of October 1813, in a little house in the country. He loved this farming and wine-producing area and its strong character, and he wanted to help his hometown, which is why he gave a generous donation to build the municipal theatre. He was an Italian Renaissance man, like another celebrated local alumnus, author Giovannino Guareschi.
A great way to make the most of a visit to Busseto is with the free Tourist Card, which gets you cut-price entry to all Verdi's old haunts as well as discounts in restaurants and hotels. What better, after all, than a good lunch in an inn, relishing the food that Verdi loved so much? Nature lovers will enjoy a visit to the River Po, not far from Busseto; if you have a camper, here are all the officially approved sites.
---
History
The town dates all the way back to the 10th century, and for almost 500 years it was the capital of a small marquisate known as the Pallavicino state. The earliest written sources, from the early 12th century, refer to it as Buxetum. The name is believed to derive from buxus (boxwood) or busetum (ox pen).
---
What to see
Although built in the 15th century, Busseto's main square is named after Verdi, and a great monument was created 100 years ago in the middle. There is also a theatre (in the Castle) dedicated to the maestro; a visit should be on every tourist's bucket list.
The Casa Barezzi Museum is a vital resource about Verdi's life, for this is the house where he lived, studied and fell in love. It teems with letters, paintings, personal artefacts and original pieces of furniture.
Pallavicino house, near the town centre, is home to the National Giuseppe Verdi Museum.
The nearby Giovannino Guareschi Archive is a good place to learn about Italy's social, political and cultural post-war history.
---
What to do
Explore the area by bike, and with cruise on the Po River.
Discover the Food Museums and Castles of the Duchy.
Explore the "Lands of Verdi" and enjoy a good lunch with a full-bodied wine.
---
Events
The four Carnival's Sundays, the Gran Carnevale di Busseto: a historical carnival with floats, music and special food dishes to celebrate the most riotous time of year in the land of Giuseppe Verdi.
On October, the Verdi Festival: a red-letter date at Busseto theatre.
On November, the November Pork Festival, dedicated to pork and best local products and Busseto Festival Guareschi.
---
Food and wine
Parma and the surrounding area is Emilia-Romagna's food heartland, with an array of superb products. For the ultimate local menu, try the irresistible traditional cold cuts – Culatello di Zibello PDO ham, Spalla cotta di San Secondo pork shoulder and Strolghino, the king of salami – with the ultimate Italian cheese Parmigiano Reggiano, and a taste of torta fritta, followed by filled pasta, in the form of tortelli alle erbette and anolini, and sweet spongata, a rich pastry treat. All with a glass or two of Fortana wine to wash it down, naturally!
---
Famous characters
Giuseppe Verdi, of course
Giovannino Guareschi, who was born in Fontanellato, just a few miles from Busseto, creator of the little world of Peppone and Don Camillo, two of the best-loved characters in all Italian comic literature.
---
How to reach Busseto
From Bologna: A1 to the exit of Fidenza, then SP 588R towards Busseto – 126 km.
From Milan: A1 to the exit of Fidenza, then SP 588R towards Busseto – 104 km.
From Genoa: A15 direction Milan, A1 until the Fidenza exit, then SP 588R towards Busseto – 185 km.
From Cremona: SP10 direction Castelvetro Piacentino, then SP 588R direction Busseto – 33 km.
From Mantova: SP343R direction Colorno, SP9 direction Torrile, then SP10 towards San Secondo P.se and SP50 direction Busseto – 80 km.
---
The [Emilia Romagna Villages] section is dedicated to Villages that are part of the Associations Borghi più belli d'Italia, Bandiere Arancioni del Touring Club & Borghi autentici d'Italia.
Author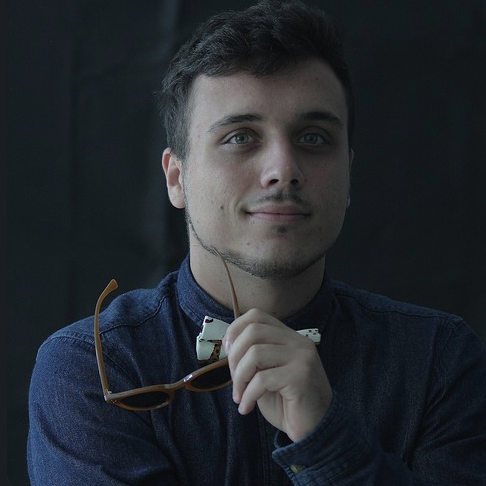 I am a curious explorer from Emilia-Romagna and usually spend my time planning my next trip, searching for the most authentic traditions of the Italian hinterland.
You may also like