When summer is about to come, music starts to play louder, to make hear its beats and peeps out from theatres and clubs, invading parks and squares and building stages where to sound out. The desire of having fun, staying with friends and share with them memorable experiences starts to grow with the arrival of good weather.
There's a beach in Marina di Ravenna that is all this, and it has recently become a destination for many alternative and independent music enthusiasts. It is not only a relaxing place where to sunbathe and enjoy a cold beer but, but also – and most of all – a place where you can live the magical atmosphere of a music festival that is almost peerless in Europe.
In my lifetime, I have always been accompanied by music, and today, I've decided to bring you right here, on the beaches of Ravenna, to tell you the reasons why the Beaches Brew Festival (3 – 6 June 2019) is the event you should absolutely enjoy – with no ifs, ands, or buts
 First of all MUSIC. Hard facts: two stages, vibrating guitars, powerful drums and biting voices, a strong and clear line-up that moves the sound and fun of major events such as the Barcelona Primavera Sound directly on the coasts of Emilia-Romagna on a minor scale
The taste of DISCOVERY. Ok, nothing to say about traditional rock bands, but Beaches Brew is more than that. It's a festival that bets on experimentation and research. You will hear performers and genres from all over the world. Need for advice? Open up your ears!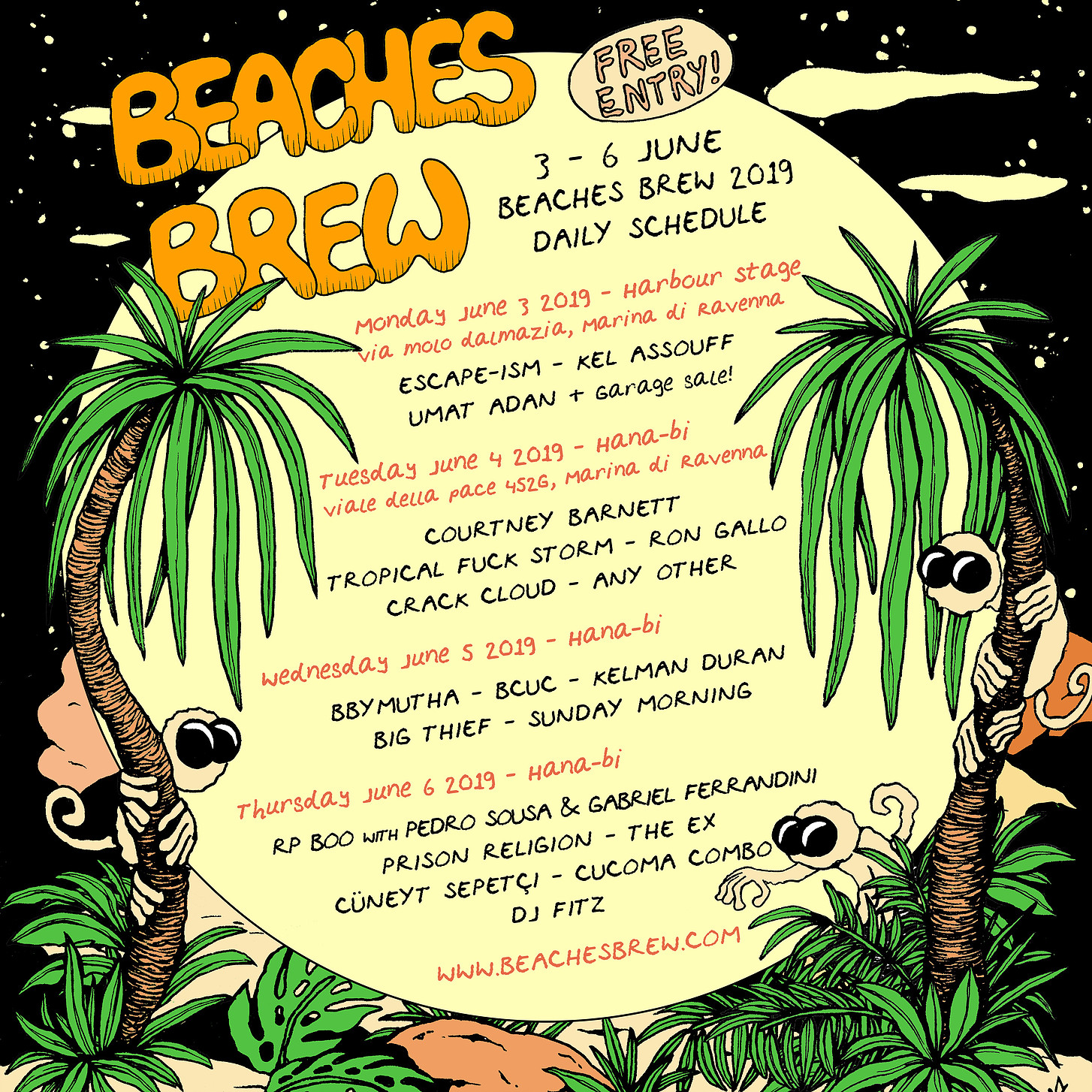 It's a festival ON THE BEACH. Enough said? Park your shoes aside and put your feet in the sand. Behind you the green of the pinewood, in front of you the blue of the sea. No concrete, not even a trace. Take a chance to sunbathe while listening to the soundchecks or to the interviews of the performers under the umbrellas. At night elbow your way through the crowd and dance until dawn at the rhythm of the Djsets.
It's FREE. Just pay for drinks and food, and be ready to enjoy the night! You can meet people of every age and gender. Forget the stress of big gigs and endless queues. Everybody is smiling and having fun, enjoying the sun, sea, and sound.

That's the key to success, and that's where its serendipity lays. You start with the idea of a festival and end up at a great beach party, with your friends, good food, amazing drinks, and perfect music. You'll feel at home.
---
LINEUP:
Any Other • Bbymutha • BCUC • Big Thief • Courtney Barnett • Crack Cloud • Cüney Sepetçi • DJ Fitz • Escape-ism • Kel Assouf • Kelman Duran • Prison Religion • Ron Gallo • RP Boo (con Pedro Sousa & Gabriel Ferrandini) • Sunday Morning • The Ex • Tropical Fuck Storm • Umut Adan
Author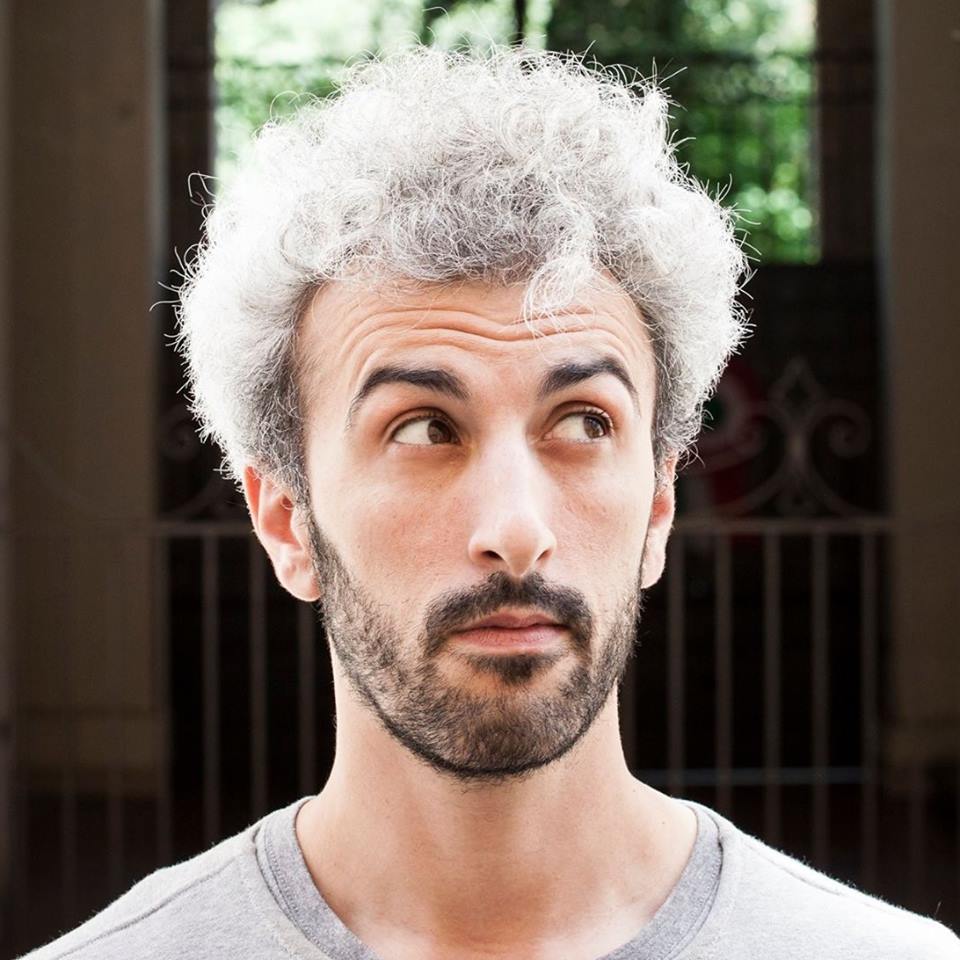 Davide Marino was born archaeologist but ended up doing other things. Rational – but not methodic, slow – but passionate. A young enthusiast with grey hair
You may also like Interested in our newsletter?
Every first of the month, an email (in Italian) with selected contents and upcoming events.
Subscribe