On September 22nd USE-IT Ferrara was presented in Ferrara.
What is USE-IT Ferrara? Let us explain better.
It is a tourist map of the city designed for young travellers, those who want to discover new places on a budget or those who decide to discover Ferrara in a different way.
USE-IT is an unconventional map in which you will find 80 points of Ferrara, which give you the opportunity to discover the city at 360 degrees. Passing through these places you will be able to catch all the shades of Ferrara, discovering its ancient heart but also its young spirit, its century-old history and its most unexpected sides, the passion for cycling and salama da sugo, the art and the future.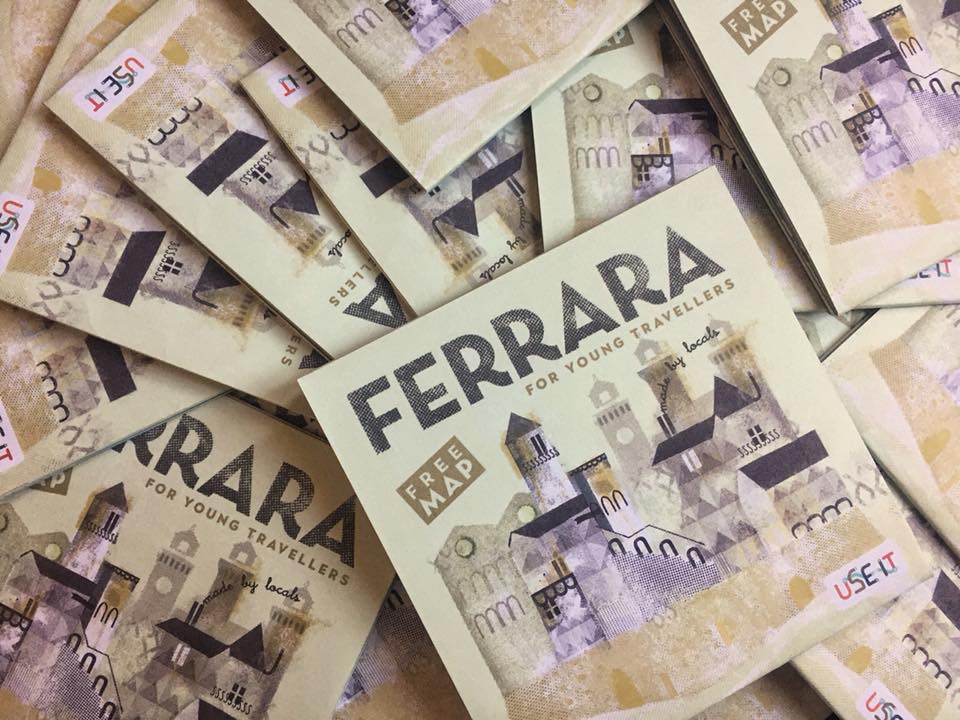 In addition to the planimetry of the downtown centre and of some places outside the walls that could not be missed, a brief guide has been inserted to let you discover the deepest soul of Ferrara. But the real originality of this map isn't only to point out places to visit, places to eat and public parks, but, in order to meet the needs of young people, it also points out clubs, free wi-fi areas, walking and cycling itineraries and a list of shops loved by young people.
USE-IT Ferrara does not omit anything, neither the great characters who have made the history of the city, presenting them in a completely unconventional and modern way (we won't tell you, to keep the surprise).
The map also offers three different itineraries to visit the city: the river itinerary, the urban regeneration itinerary and the green one.




The realization of USE-IT Ferrara has been curated by Listone Mag, an online culture magazine that for years has been telling about Ferrara's past, present and future and that now, taking advantage of its knowledge of the city, has created this modern map, with the support of various experts.
It is not all their merit, however. Since it is a map for young people, some Ferrara University's students took part to the project and contributed to a first selection of places and points of interest to include in the map, and a fifth class of the artistic high school Dosso Dossi, helped to create a map really custom-made for young people.




USE-IT Ferrara adheres to the format USE-IT Europe, born in 2005 and already present in 37 European cities. It is a project that, as said above, is destined to a young audience that wants to discover new places and new realities through habits and lifestyles suggested by local peers. Ferrara is not the only city in Italy to join this project: Bologna, Verona, Rovigo and Prato are also part of the project.
The paper version of USE-IT Ferrara is available for free at the Tourist Information Office and Informagiovani Ferrara Office. The online version is also available and soon we will have the possibility to consult it through an app especially released.
To be always updated on the USE-IT Ferrara project, you can also follow their facebook page.
Author