Emilia-Romagna is a land rich in artistic and cultural talent, and among its most precious protagonists is the figure of Tonino Guerra. Poet, writer, and screenwriter, Guerra left an indelible mark on the Italian cultural scene, making a significant contribution to literature and cinema.
Honestly, I don't think many people are aware of him, especially younger ones. It's certainly not their fault. I just think it is a pity not to know who he is and what his life and works have been: because Tonino is one of those characters who is worth learning more about, one of those souls who enriches, with simplicity and kindness, the lives of everyone he meets.
If we just think about modern society, each of us hides his own weaknesses that plunge in the immediacy and in the brutal desire of satisfying any need without hesitations.
Here, poets strive – or at least many think they do – to escape from this attitude with their main expressive weapon: poetry.
If on the one hand, we are living in a time where words are gradually losing their meaning and communication gets hyperfast, on the other, it is also true that communication forms such as poetry are the only weapons that can defy the depletion of language and mental laziness.
It's for this reason that it's vital to know people like Tonino Guerra.
There is so much beauty that is dying in the small worlds.
If we save it, we save us
(Tonino Guerra, La Bellezza)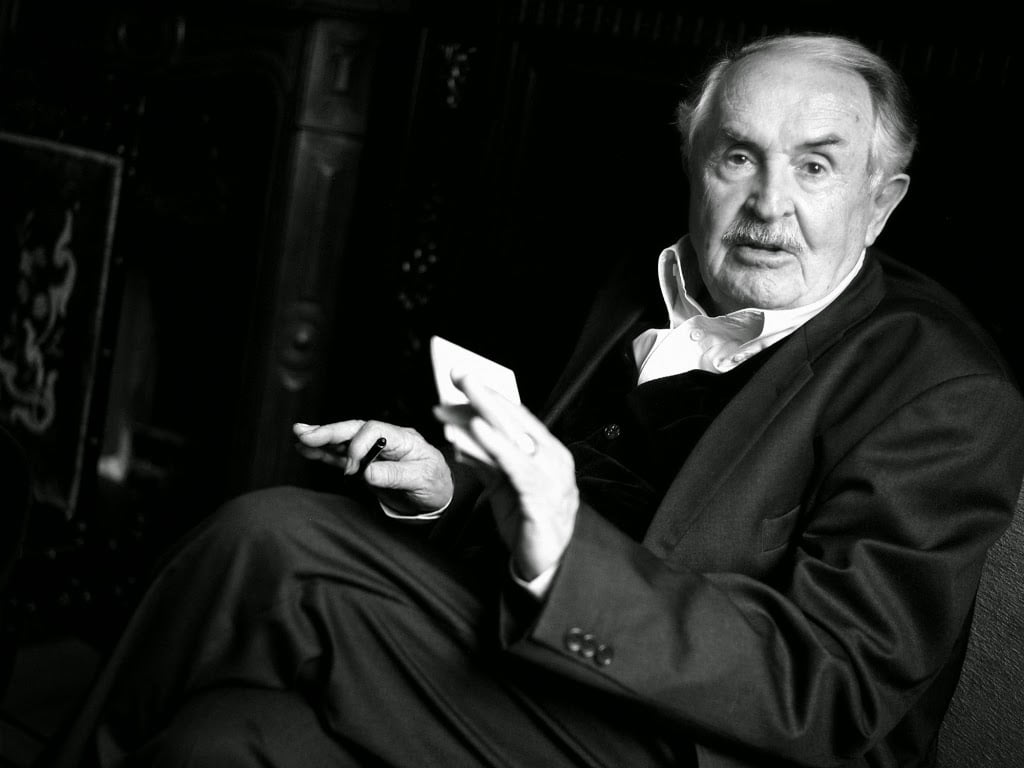 Who was Tonino Guerra?
Poet, screenwriter, teacher, day-dreamer but first of all a real man of Romagna, Tonino Guerra was born inSantarcangelo di Romagna, on 16th March 1920, just in the aftermath of World War I.
He was the last of four children, but this didn't stop him from continuing his studies and going to University.
Accused of being an antifascist, he was deported in Germany and imprisoned in an internment camp in Troisdorf in 1944. He escaped only one year later, when the war was over.
This experience inevitably marked Tonino, who couldn't stop thinking about his home during his imprisonment years, entertaining his fellows with poetry and stories: "I found myself with some other people from Romagna, who would ask me every night to tell something in our dialect. So, I wrote a series of poems in Romagnol for them".
When he came back to Italy, he graduated in pedagogy, but he couldn't forget the poems in dialect he had written in Germany.
After asking the great literary critic Carlo Bo (who would become the founder of the IULM University of Milan) to read them, he decided to publish them at his own expenses in a collection entitled I Scarabocc (The Scribbles).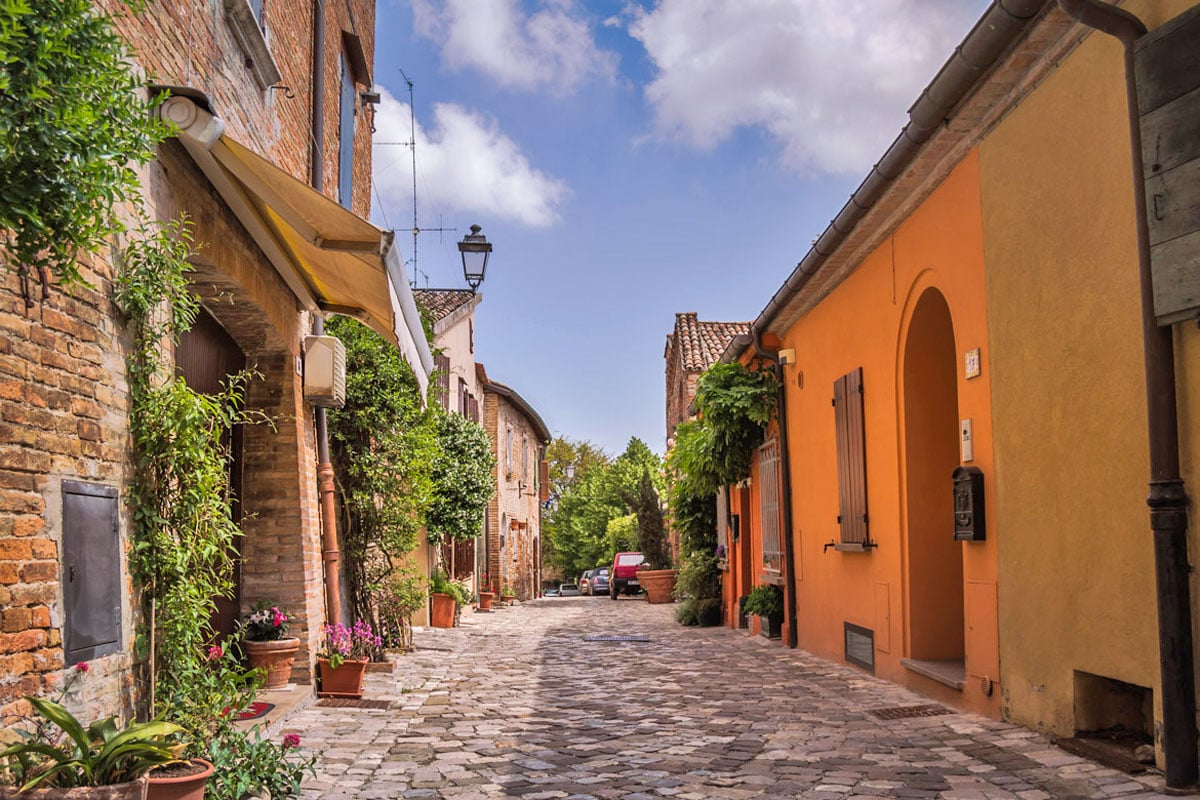 Tonino, the cinema and the literature
But this was just the beginning. From Caffè Trieste in Santarcangelo di Romagna (owned by the parents of another great poet from Romagna, Raffaello Bandini, and meeting centre for many young poets—thus also called 'E circal de giudeizi' meaning 'the circle of judgement'), Tonino became more and more famous, also experimenting narrative with his first novel The Story of Forunato (Fortunato's Story, 1952).
From that, he moved to cinema and screenwriting almost for chance, after Elio Petri's invitation.
He decided to move to Rome and started to work, despite his great financial difficulties, at the side of who would become some of the most famous Italian directors in the following years.
First, the great Federico Fellini, born in Romagna like Tonino: together they realised Amarcord (Amarcord), E la nave va (And the ships sails on), Ginger e Fred (Ginger and Fred).
Later, he would work with Michelangelo Antonioni, Francesco Rosi, the Taviani brothers, Vittorio de Sica, Mario Monicelli, Damiano Damiani, Andrei Tarkovski and many others, with whom he signed important films, such as Deserto Rosso (Red Desert), Matrimonio all'Italiana (Marriage Italian Style), La Noia (Boredome), etc. almost achieving an Oscar in 1967 for the film Blow-Up.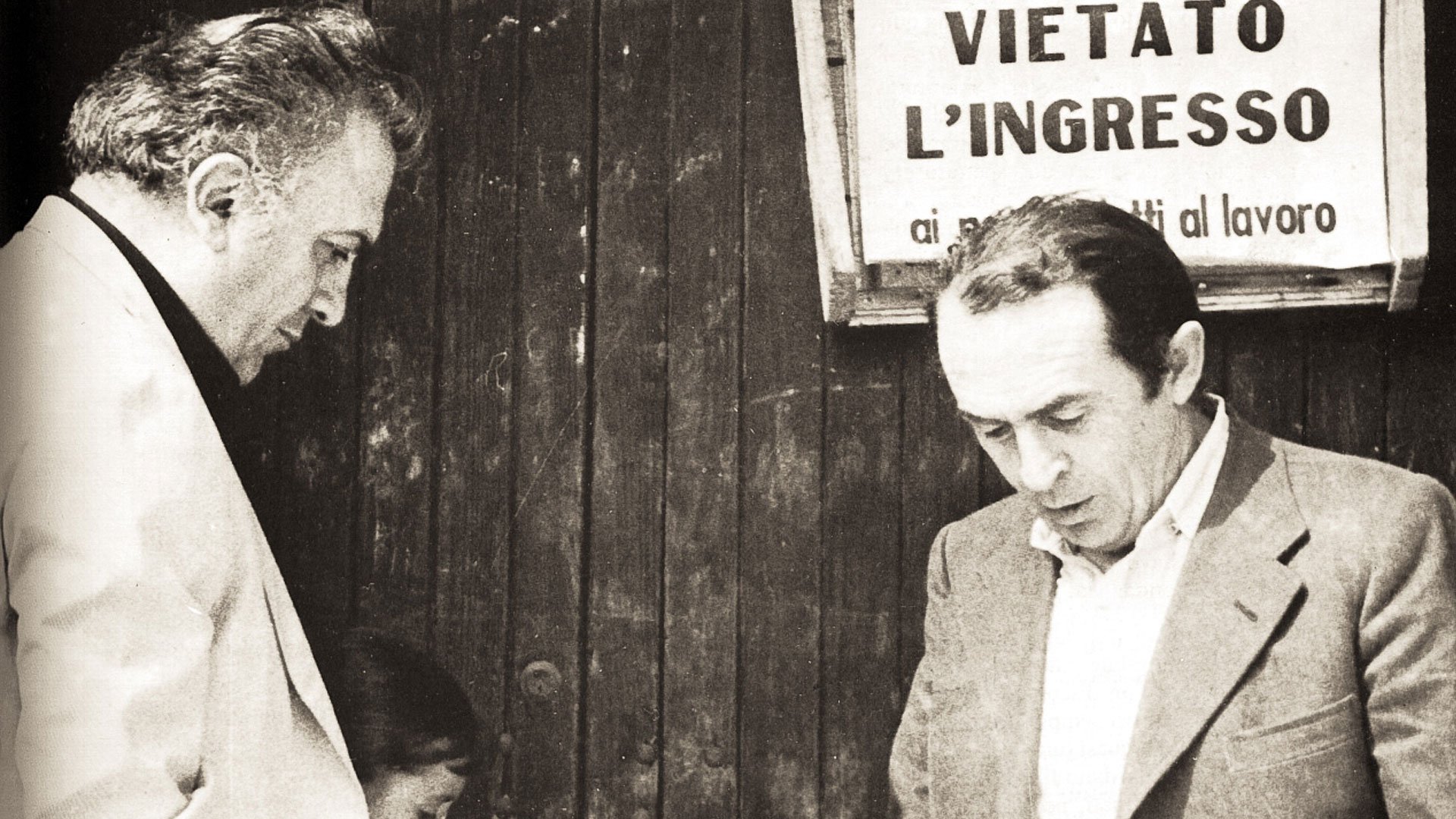 But Tonino Guerra's literary work is unstoppable. Besides his career's milestone I Bu (The Oxen, 1972), he published many other works for a total number of 50 stories and poems, which earnt him several prizes, such as the Pirandello, the Pasolini, the Gozzano, the Nonino, the Carducci, and the Comisso.
He lived an intense life, supported by his fantasy and most of all, as Pasolini himself underlined, by a vivid realism, which led him to deal not only with words, but also with painting, sculpture, and art in general, driven by an absolute taste for both dreams and insanity.
The return to Romagna
After 30 years spent in Rome, with long stops in Russia, he decided to go back to his Romagna.
At first in 1984. Going back in Santarcangelo; later, in 1989, in Pennabilli, an old Malatesta town, where he used to spend long summer holidays.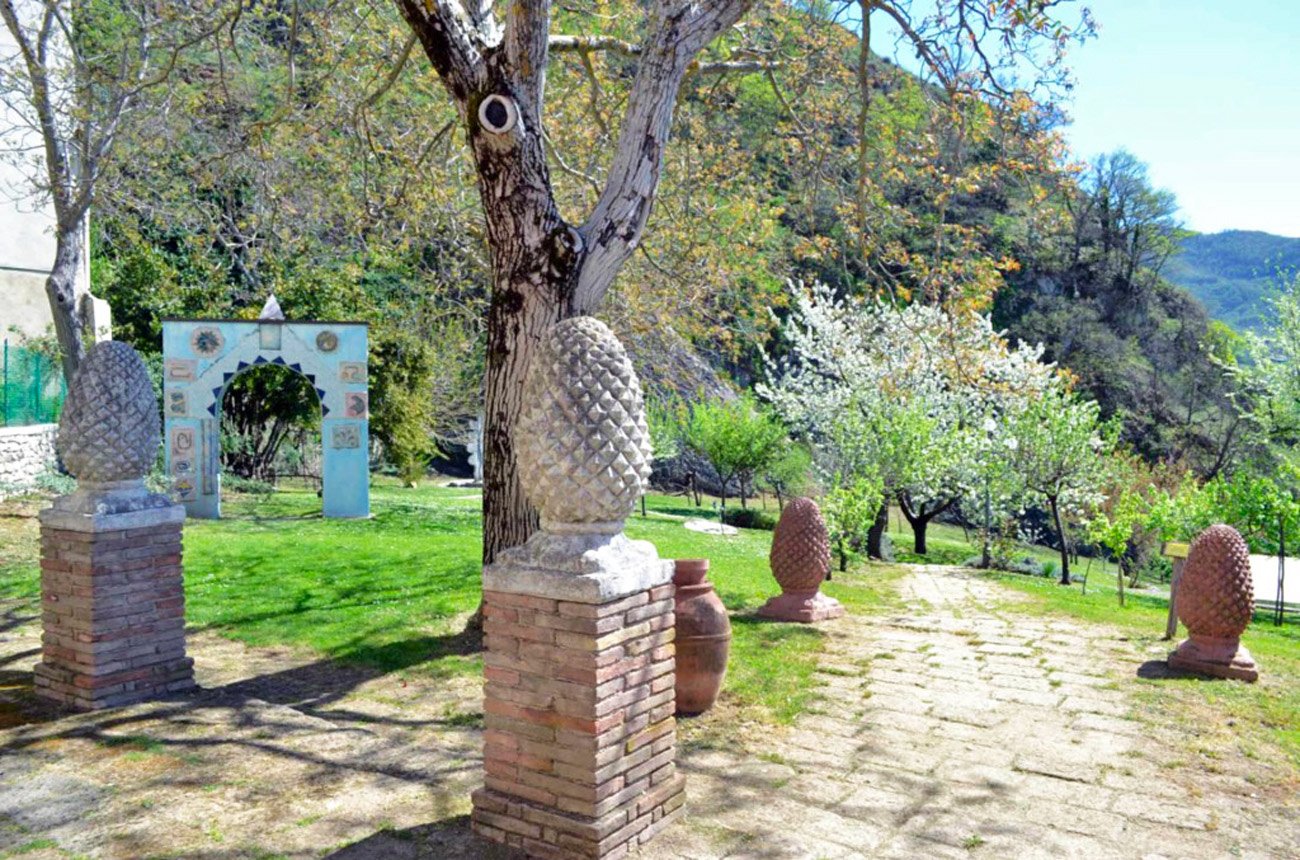 Today, in the two municipalities, many places homage this extraordinary poet.
Starting from the Museum Tonino Guerra, in the heart of Santarcangelo, which preserved his most artistic and eclectic works (portraits, sculptures, ceramic works, tapestries, printed canvas), and a rich media section.
On the slopes of Mount Carpegna, in Pennabilli, are instead the so-called Luoghi dell'Anima (lit. Places of the Soul). It is a large open-air museum, conceived and designed by Guerra himself.
It is made up of seven exhibition sites located in the area of the village building an original poetic journey with installations, paintings, sculptures, and pottery works.
Tonino died in Santarcangelo di Romagna on 21 March 2012, on the Poetry World Day created by Unesco.
His ashes were embedded in the rock wall above his house in Pennabilli, Casa dei Mandorli, right in the place where he used to look over his Romagna.
Tonino Guerra gave the world an immortal cultural heritage, interwoven with words and images that celebrate the beauty of life and nature.
Exploring the places that inspired this great artist is an experience that enriches the soul and brings visitors closer to his extraordinary vision of the world.
Romagna is the proud custodian of this legacy, offering anyone wishing to get to know it an unforgettable journey through the lands and works of Tonino Guerra.
Author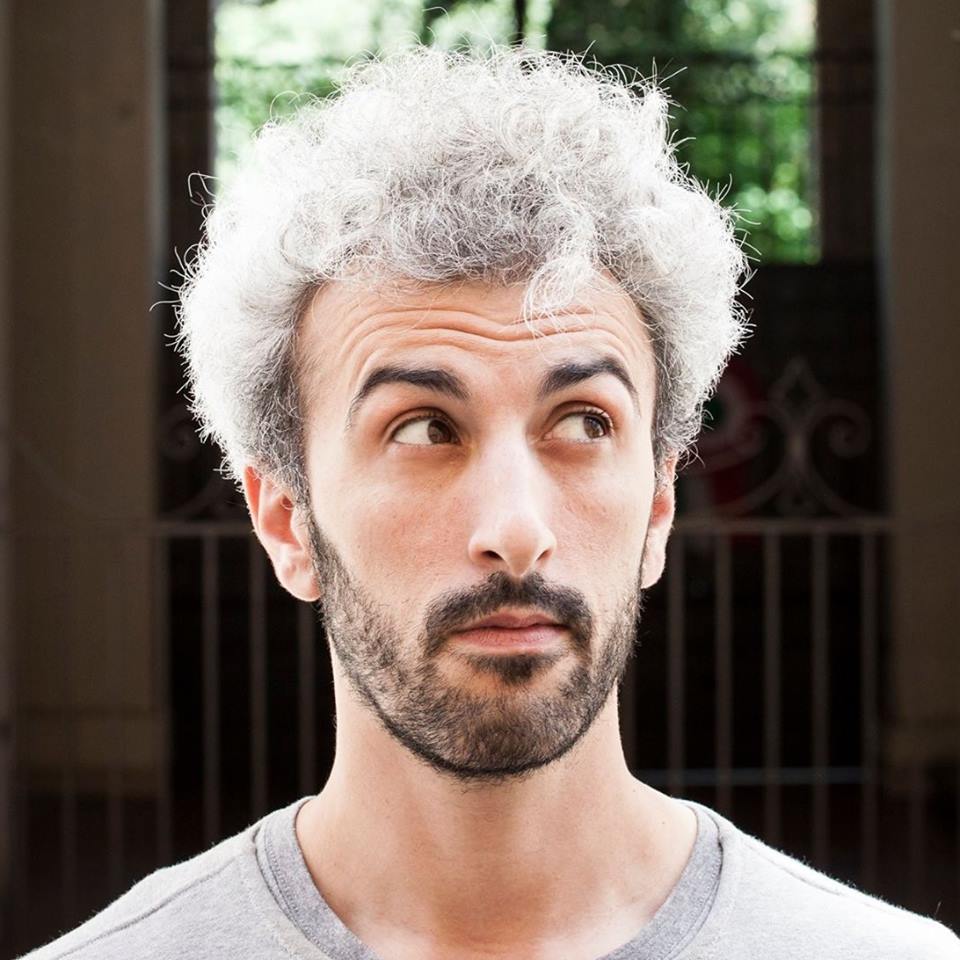 Davide Marino was born archaeologist but ended up doing other things. Rational – but not methodic, slow – but passionate. A young enthusiast with grey hair
You may also like