Excursions, boat trips, and a millennium-old history to discover.
Spending a few days in Rimini doesn't just mean sunbathing on the beach. A land that is rich in history, nature, and excellent gastronomy is within reach.
Along with the classics of seaside holidays, we suggest some new and unusual routes for discovering this territory. Up hills and down dales: Rimini is going to offer you some peculiar and unique experiences.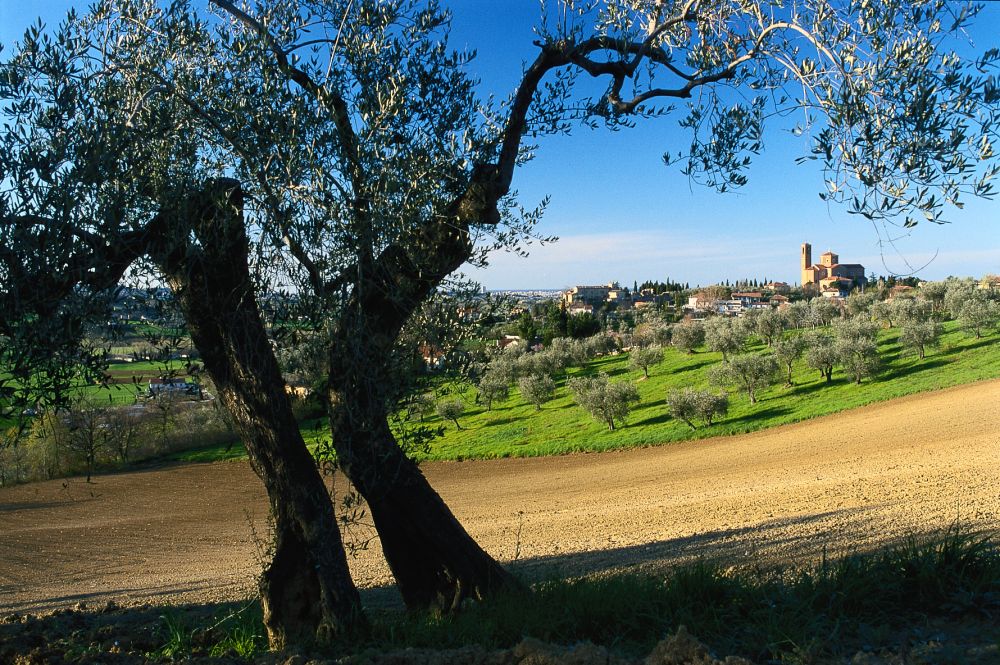 The ancient equilibrium between human activity and nature gives birth to one of the most beautiful valleys in Romagna. It is a treasure of small medieval villages, castles, and fortresses situated in a landscape that seems to come straight out of a painting. The hills descend sweetly into the sea, creating an astonishing view.
An itinerary… for those who love tranquillity, small Italian villages and their routines, and also for those who want to relax and enjoy the local gastronomic products.
---
Exclusively dedicated to mountain bikers, this itinerary runs along the ridges of the Gothic Line where, less than a century ago, many ferocious battles were fought. It is a ring route along the border with Marche Region between vineyards, grain fields, and olive groves. Some unexpected glimpses of the Montefeltro hills surprise the eye of the ride,r.
This is an itinerary… for those who love cycling, but also for those wishing to approach this sport in the open air.
---
The Montefeltro Art Views is a route that goes through the privileged observation points of the Italian masters of painting. It is a journey back to the time of Renaissance art, the junction point between some familiar places and the great masterpieces of painting.
Leonardo da Vinci, Raffaello, Piero della Francesco, and other great artists of the past set their paintings on these hills. Many of the works we admire today in the most important museum portray this landscape.
This itinerary is suggested for all dreamers and art lovers
---
Rimini, Santarcangelo di Romagna, Verucchio, San Clemente, San Giovanni in Marignano and Coriano have something in common. They're among the cities of Sangiovese di Romagna, one of the oldest and most famous Italian wines.
Not everyone knows that Sangiovese wine is one of the most widespread and prized Italian grape varieties which, depending on where it grows, takes on different names: in Tuscany they call it Chianti, in Umbria Sagrantino, in Abruzzo Montepulciano.
This is travel through the villages and the wine cellars that rely on this traditional production, in its shades and variety. This trip is specifically gastronomic; try convincing a non-drinking friend to be your driver, so you can have all the sips you wish.
---
Have you ever dreamed of spending a nice sunny day on a boat, sunbathing, and swinging with the sea?
The chances for a small cruise are many and various, you can set sail from Rimini, Cattolica, Bellaria, and Misano. Whatever excursion you choose, just remember to bring strong sunscreen and a hat. The sun on a boat is not the same as the land: you wouldn't want a sunburn.
---
Author