Riccione, as a Municipality, turns 100 in 2022 and among the events planned, photography plays a leading role. Starting with the new exhibition space in Villa Mussolini, with a program that includes the exhibitions dedicated to Eliott Erwitt and Steve McCurry. Then, you can decide to browse the lifeguards' scrapbook thanks to "Cabine! Cabine! Fuori stagione" at the Galleria del Centro della Pesa, which is getting acquainted with the town through its beach history.
A new exhibition space for photography
The new exhibition space in Villa Mussolini (built in 1892 for the Marquise Eugenia Beccadelli in Grimaldi), that are essentially devoted to photography, is quite interesting.
Indeed, it's with two photographic events, on Elliott Erwitt (Elliott Erwitt. Family is the exhibition title) and Steve McCurry, that Riccione opens up to major exhibitions. By the way, the location internal layouts are intentionally planned to show photographic works, thanks to movable paneling and dedicated lighting.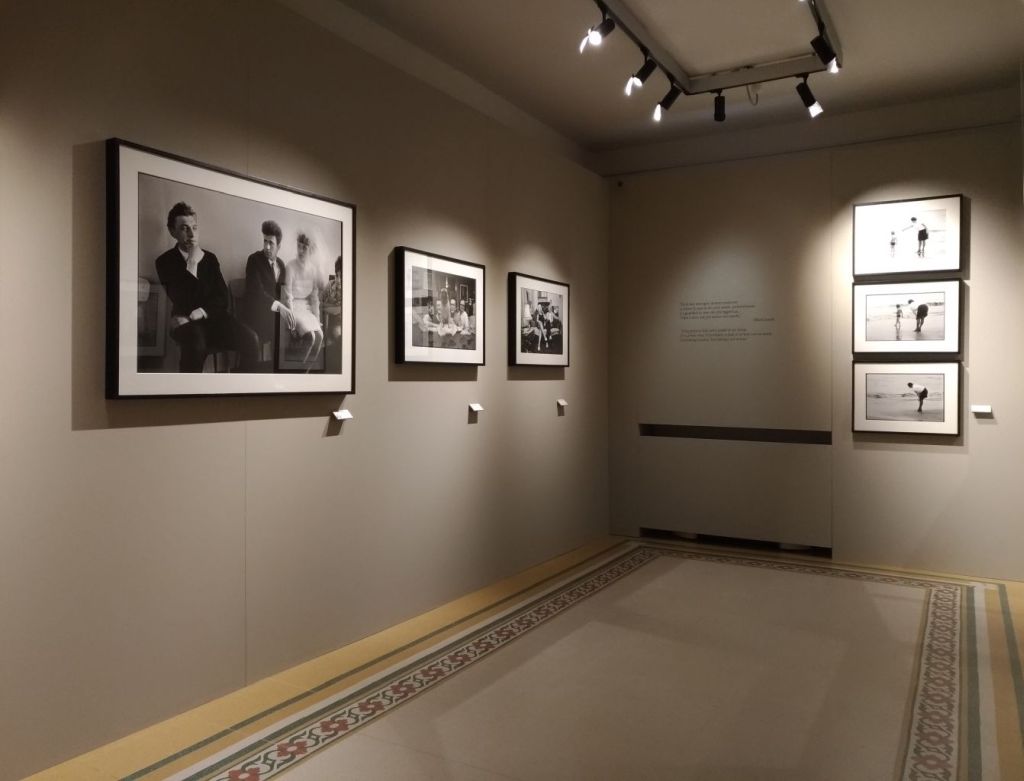 Elliott Erwitt. Family
"Photography is the moment, a synthesis of a situation, an instant when it all comes together, That's the elusive ideal". (Elliott Erwitt)
As an ironic and keen observer of habits and social issues of contemporary society, Erwitt, along with his pictures shown in the exhibition Elliott Erwitt. Family, opens the new exhibition season at Villa Mussolini.
"Nothing is more absolute and relative, mutating, universal and equally unique as the 'Family' theme. Never as today 'Family' means everything and its opposite. The meaning to be attributed to the term 'Family' is solid and yet fragile", exhibition curator Biba Giachetti explains.
This universe of relationships (family has to do with social issues, genetics, law, safety, happiness and unhappiness…) is very wide, covering many different aspects. So, "when the word is not enough or too much, photography can intervene, since from its birth it has been closely tied to this theme", she adds.
In the early twentieth century, the spread of this medium to the media bourgeoisie accompanied the desire for private and personal storytelling of events (ancestor's portraits, weddings, anniversaries, for instance), that was collected in the family albums, which were essential details in any "parlour".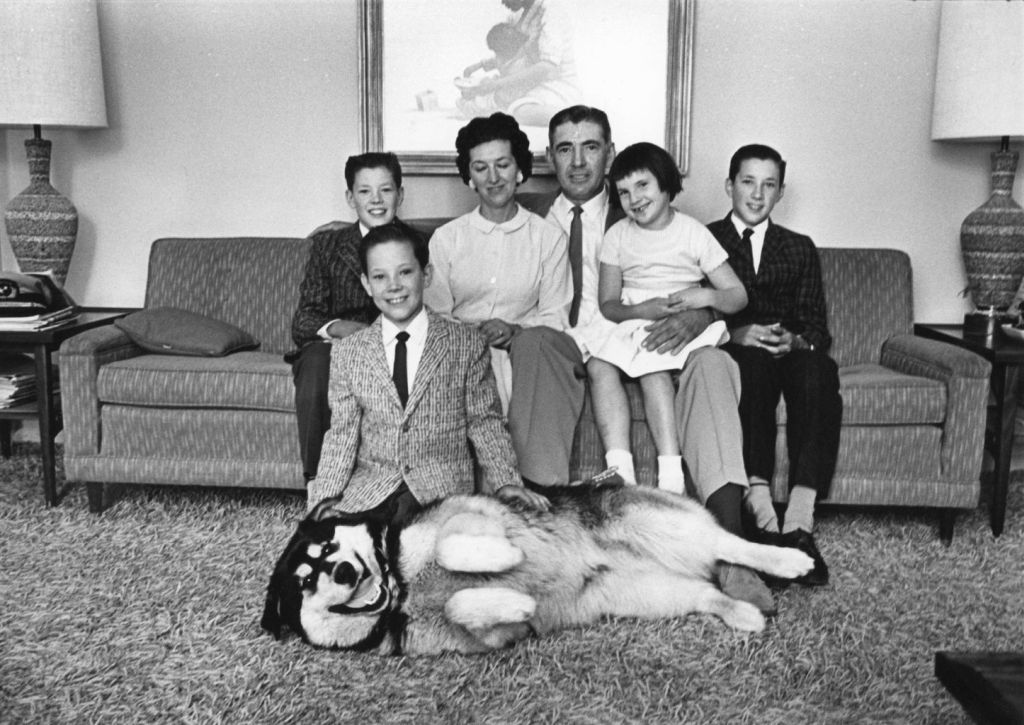 From words to images
A similar spirit takes visitors to "browse" the 58 b&w images, like an album capable of summarizing sort of a small sample of human stories telling the evolution of the family from the postwar period to the beginning of the new millennium.
These shots by Erwitt lead us through moments of the life of the most well-known people (like the image of Jackie at Kennedy's funeral) as well as private everyday life scenes.
Erwitt (he has been a member of the prestigious agency Magnum Photos since 1953) represents them in his work with his unique style, according to "a story by images, in total suspension of judgment", Giacchetti says.
A nice story, which speaks to us of the complexity of everyday life on the wave of that empathic, surreal and romantic irony, so typical of Erwitt.
The exhibition is curated by Biba Giacchetti, is promoted by the Municipality of Riccione and produced by Civita Mostre and Musei and Maggioli Cultura in collaboration with SudEst57.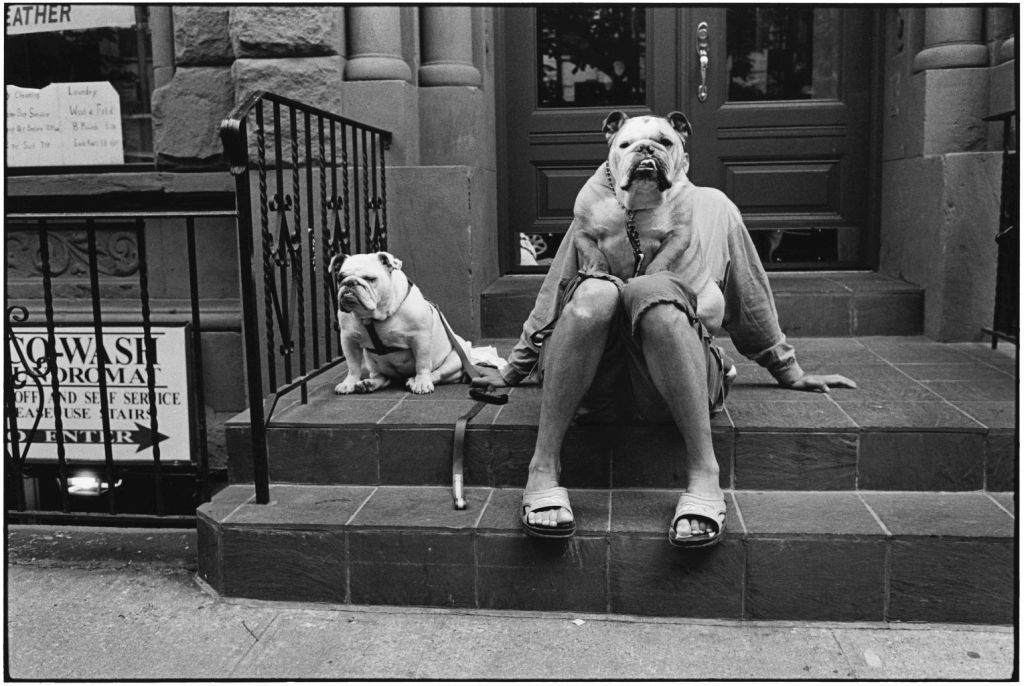 "Cabine! Cabine! Fuori stagione"
A walk to the Galleria del Centro della Pesa, located at the Biblioteca Comunale, leads to the exhibition "Cabine! Cabine! Fuori stagione" (from an idea by the Cooperativa Bagnini Riccione and the Cooperativa Bagnini Adriatica).
A change in perspective that presents Riccione through its beach history, thanks to photos and impressions, documents and memories.
Compared to the previous summer edition at Villa Mussolini, new areas are dealing with the first licences granted to the lifeguards (1895) and with 1922, when Riccione became an independent municipality.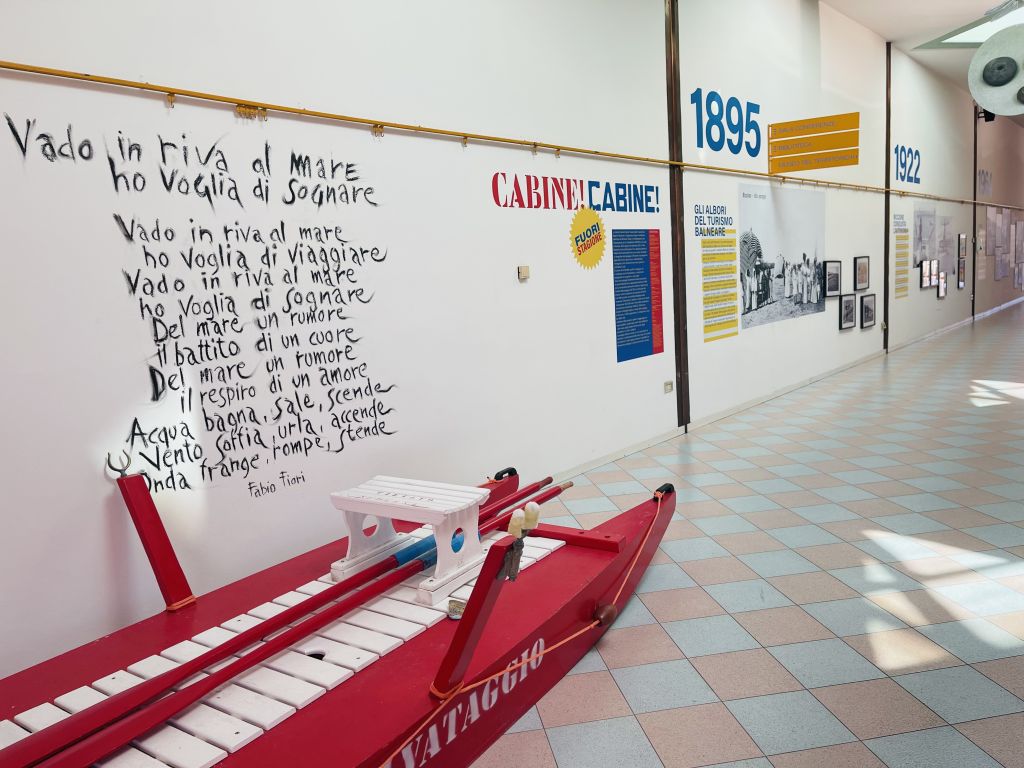 ---
INFO
Elliott Erwitt. Family
December 19, 2021 – April 3, 2022
Villa Mussolini, viale Milano 31, 47838 Riccione RN
mostraerwittriccione.it/en/
Cabine! Cabine! Fuori stagione
November 18, 2021 – April 18, 2022
Biblioteca comunale di Riccione
Galleria del Centro della Pesa
via Lazio, 10, Centro della Pesa, 47838 Riccione
riccione.it/en
Author
You may also like Interested in our newsletter?
Every first of the month, an email (in Italian) with selected contents and upcoming events.
Subscribe