Sitting on the sofa of my home, few days ago, I was thinking about one of the several paradoxes that rules our society from a social-communicative point of view. In an era where technologies allow us to file and preserve every instant of our lives, we answer conversely giving little worth to these values. We take thousands of pointless pictures, we make stories on Instagram that last 24hours and we make contents on Facebook that some of our contacts will – maybe – read.

What we do here is to focus on the PRESENT, thinking that, by osmosis, the important things are to show to be in a place rather than having been there.
Truth is that time flows and that the only way we have to stem this inesorable flow forwards is to rely on MEMORY. You cannot beware everything, especially from a material point of view, but memories and stories linked to them yes, indeed. It is right those stories that return us what we are in this moment and in particular what we will be in the future. Recovering memory becomes for this reason a dutiful need!
The association Spazi Indecisi shares right this idea, starting to work in Italian regions few years ago, paying specific attention to Romagna. The aim is to enhance abandoned buildings on the territory, not in particular by saving or preserving their walls – when possible of course! – but by trying to safeguard the Cultural Heritage of Stories arising from them. Many of these places deserve to be abandoned or demolished, other a second life, some other again to become a shared memory. The project In Loco follows this last path, trying to create a widespread museum all over the territory, with the aim of connecting marginal places through photographers, architects, urban explorer or anyone who has the sensitivity to perceive the core of this project.


The idea to read Romagna with a series of thematic itineraries reflecting on the past from a contemporary point of view starts right from here. It consists in seven travels addressed to all those who want to know the history of this territory with an alternative touristic guide made of multimedial contents (images, texts, videos) to use on site with a QR Code. In this way there will be for istance the itinerary "Lavori in tras-corso" (works in ret-(p)rogress) narrating a no more existing economic and productive fabric; or "Un'estate al Mare" an itinerary that retraces the remains and the mutation of the most famous summer amusement places in Romagna of the past that are today left to the abandonment.
With the purpose to stay the intangible sense that governs memory, and all its related social practices, and to raise greater awareness around this project, the association Spazi Indecisi inaugurates the exhibition In Loco, Il museo diffuso dell'abbandono, on display from 20th October to 12th November in the Ex deposito delle Corriere in Forlì. The exhibition explores some abandoned places of Romagna that the association discovered these years during his work.
To do so the association decided to combine technology with physical and sensory elements of the real world, in the attempt of rousing an extremely immersive and original experience in all participants. Sounds, smells and colours give life all together to the ruins arising directly from those places and to a suggestive and choral account devoted to desertion. Itineraries are enhanced by a variety of multemedial contents and an agenda full of collateral events as workshops or guided tours on foot or by bike, making the goal of recovering and safeguarding the memory of the territory even more exhaustive.
---


IN LOCO, Il museo diffuso dell'abbandono
EXATR (ex Deposito delle Corriere ATR), Piazzetta G.Savonarola, 6 – Forlì (FC)
Date:  from 20th October to 12th November
Time: from Thursday to Sunday 5pm – 11pm

For those wanting to support the initiative and give a contribution for the development of the project, the campaign of crowdfunding is active from 20th October, published on www.spaziindecisi.it and on the platform ideaginger.it, in order to create and print appropriate maps and brochures, signposting and other multemial contents so to enjoy at best the museum.

Author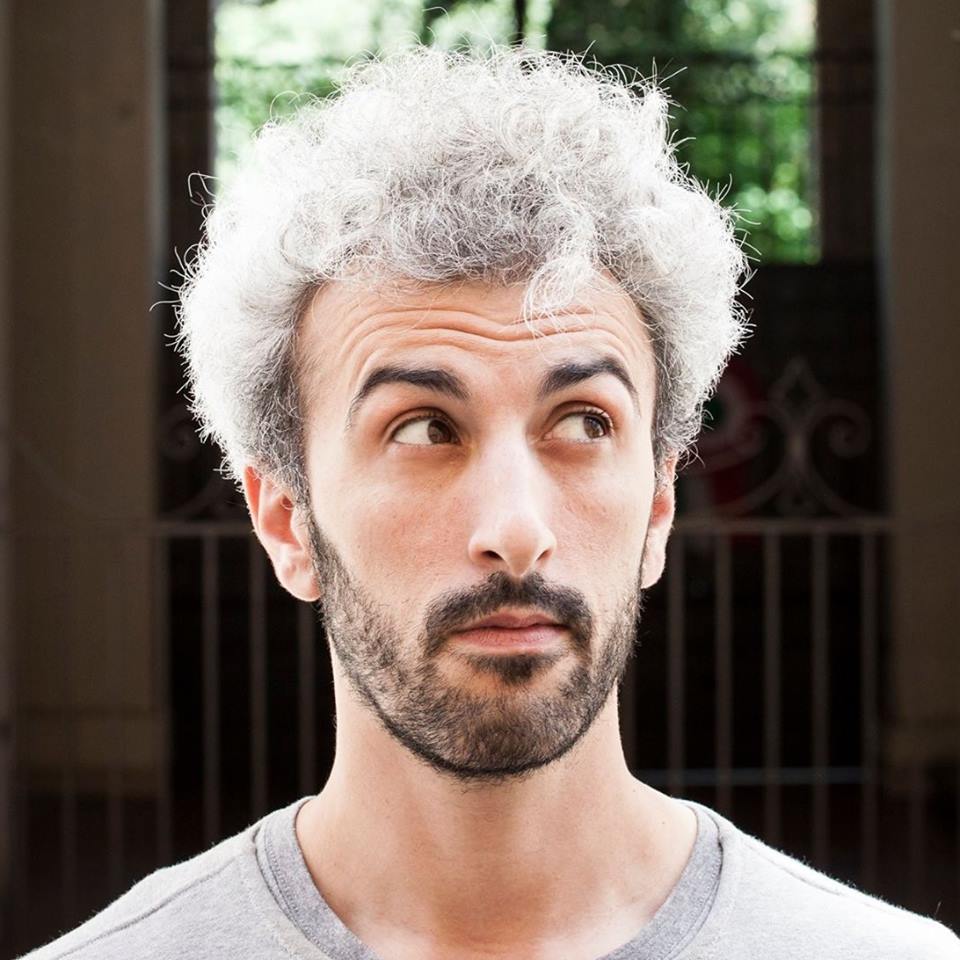 Davide Marino was born archaeologist but ended up doing other things. Rational – but not methodic, slow – but passionate. A young enthusiast with grey hair