Some get on their bicycles and embark on exciting adventures on two wheels, while others prefer to put on their hiking shoes and head for the countryside. Some others like to explore a destination from a different perspective, or rather from another height.
Horseback riding in Emilia-Romagna is a slow, sustainable and fun alternative to discover the natural wonders of the region, from the Riviera Romagnola to the Apennine mountains.
It doesn't really matter whether you are an experienced rider or an absolute beginner. The range of horse riding experiences in our region is so vast that it is well suited to all ages and training levels.
Author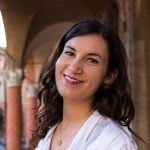 An eternal dreamer, but I try to stay grounded. I was raised in the countryside but I love big cities. I'm always ready for a trip, as long as it's sustainable.
You may also like