With these words Francesco Zanot, the artistic director of the 6th edition of Foto/Industria, introduces the twelve exhibitions on the theme of, "The Game Industry in Photography."
From 18 October to 26 November at MAST and ten other venues in Bologna's historic centre, Foto/Industria, the world's only biennial of photography on industry and work, is back.
2023 is a year of anniversaries: ten years since the creation of MAST and one hundred tears for G.D., the company that supports this photographic event, which always presents very topical issues: last year it was food.
From food to play seems like a step towards the ephemeral, but the play sector, in addition to contributing to economic growth, is a relevant time in the lives of children and adults, with a variety of goals: from entertainment to learning, from relaxation to gratification.
So let's dive into this exploration of the exhibitions, which will also allow us to visit Bologna and its beautiful and photogenic historic centre.
Gursky at MAST
The truly impressive format of Andreas Gursky's images is enhanced by the equally impressive exhibition spaces of MAST.
In his project Visual Spaces of Today, the author uses the technique of assembling and postproducing several images of the same subject to offer the viewer an immersive vision, changing the relationship between space and man.
It's as if he's playing with the images of the world and with the reality of the images, just as it happens in the imaginary worlds of games. Only, here we can recognise physical places: companies, buildings and landscapes, transfigured into an atmosphere somewhere between dream and virtual reality.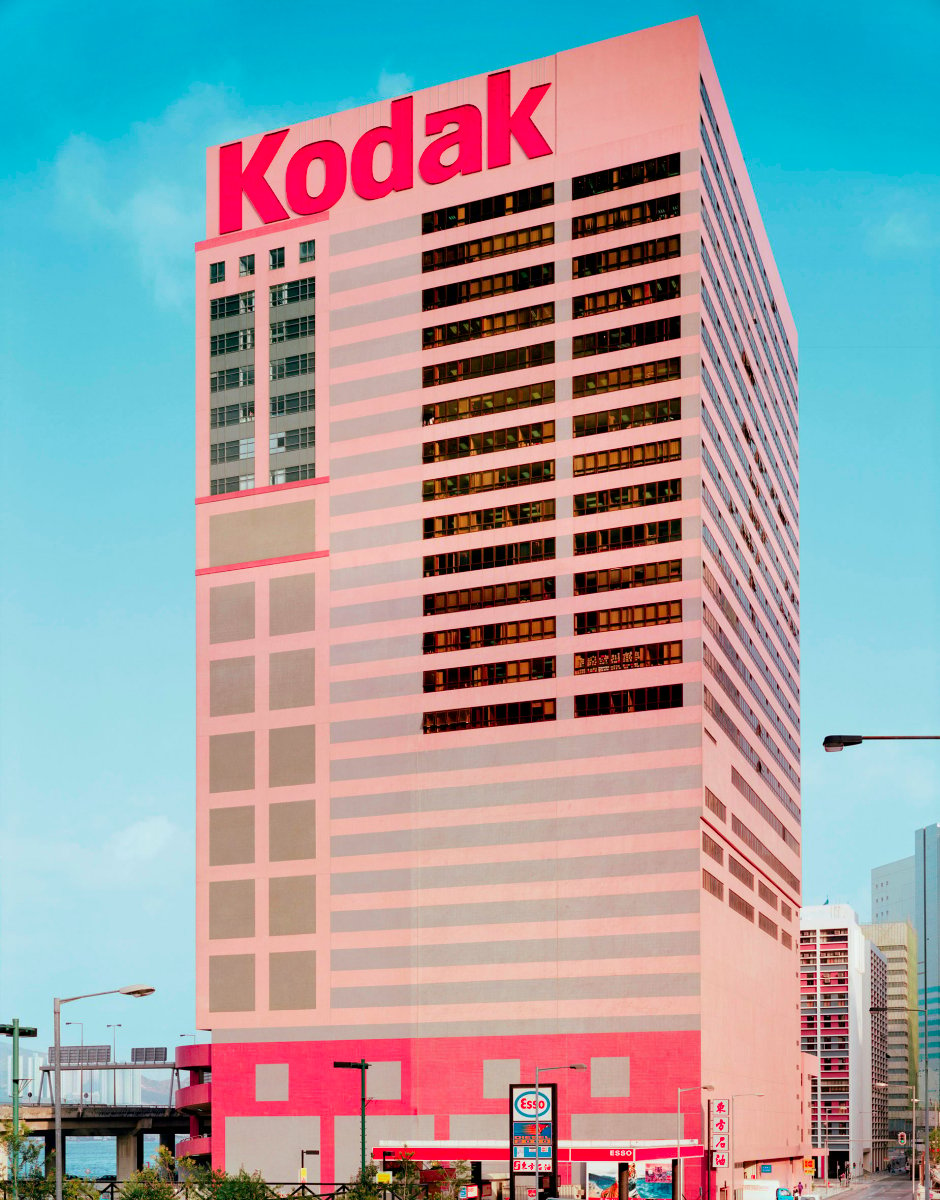 Young people and the game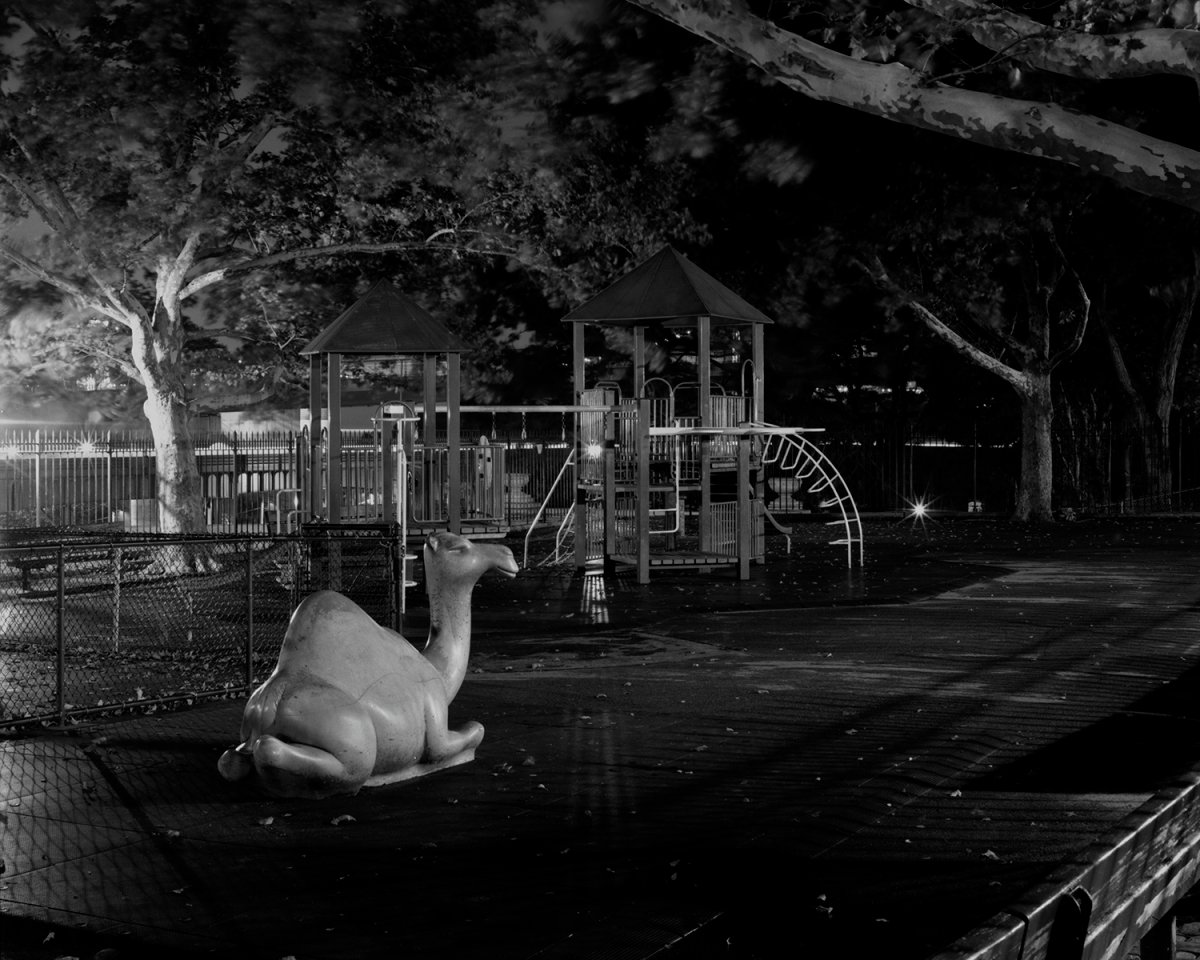 When one thinks of games, the mind immediately evokes children, adolescents and their once real but imaginary and now virtual and increasingly realistic worlds.
La salle de Classe
La salle de classe by Benohoud Hicham is a work made between 1994 and 2000, during his years as an art teacher in Marrakech, Morocco.
The students pose while they study and play by posing in front of the lens in a role reversal. They are also the creators of a series of props that contribute to the communicative power of these interesting black-and-white images, perhaps one of the last vestiges of physical play before the advent of video games.
Seeing me, seeeing you, seeing us
Seeing Me, Seeing You, seeing us by Danielle Udogaranya, known as Ebonix, a game content creator and 3D artist, plunges us instead into the virtual reality of avatars.
Pointing out the lack of diversity in the game The Sims 4, she created 100 new skin tones and afro hairstyles, paving the way for a generational change that led to the emergence of new Simmers. The images on display are virtual photos of young players.
Playgrounds
Playgrounds by Linda Fregni Nagler consists of a series of images of deserted playgrounds filmed at night in black and white.
It is the absence of children that makes these places suspended, waiting for the light to return to perform the basic physical function of entertaining the little ones.
The carefully curated images shot on large-format film take us back to a bygone world in which black and white was an idealisation of reality in its representation, like the game itself.
The Game never ages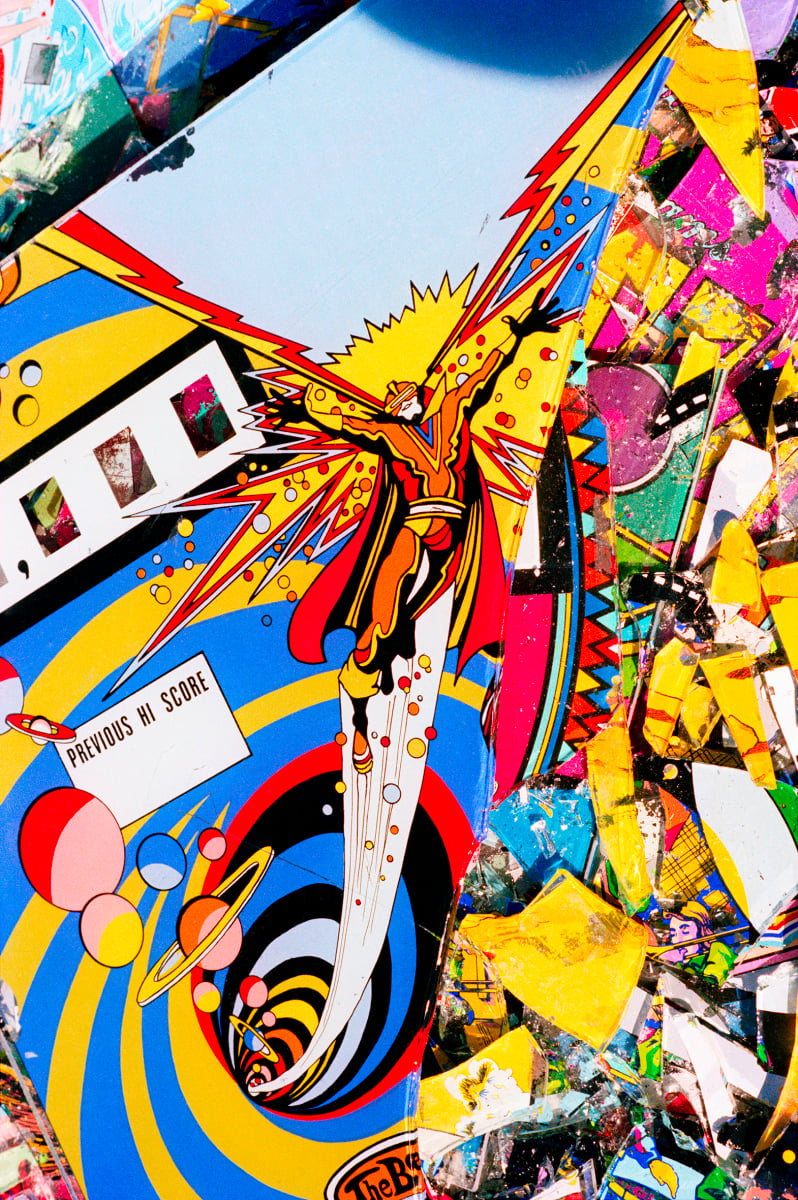 Everyone plays games at some time in their life, even adults, some less frequently and some, perhaps because they suffer from ludopathy, spend their lives as a function of games.
Flippers
In 1977, Olivo Barbieri found an abandoned pinball machine depot with a pile of broken glass, obviously painted with brightly colored characters and graphics.
The Flippers series was born and published in 1978 by the young 24-year-old photographer. Forty-five years later, these photographs are documents of a past, relics of a future archaeology.
Las Vegas
The other exhibition at the Musei Civici is Las Vegas by Daniel Faust, is made up of a series of images about the world's quintessential gaming venue, where adults live in a game-like reality evidenced by casinos and architecture dedicated entirely to entertainment.
Game through the time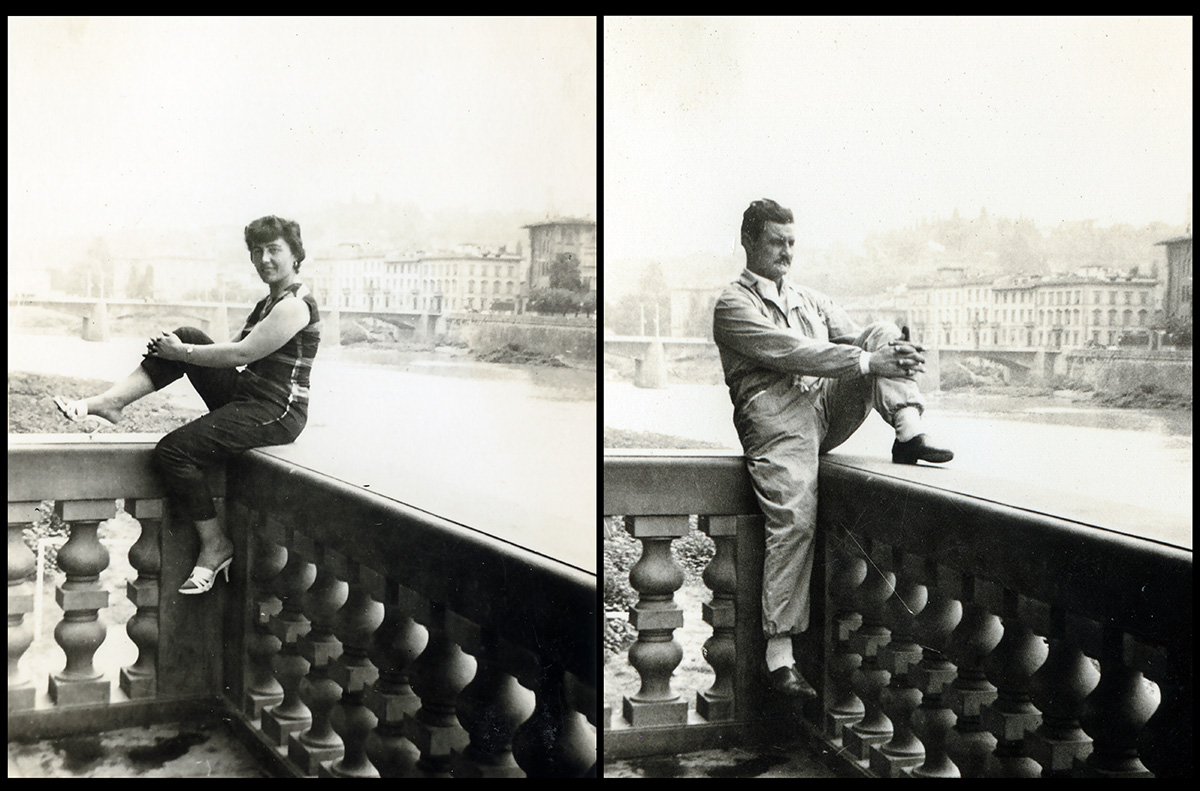 Three exhibits take us through a century, united by entertainment, travel and then leisure and memories.
Berlin Funfair
Heinrich Zille (1858-1929) was a graphic designer and illustrator in Berlin at the turn of the 1900s. He documented the fairs that provided entertainment for the rapidly expanding city in those years. His shots are hardly posed; currently, we would call them "street photography."
His images were discovered in his old flat in 1966, 37 years after his death: a veritable and rare collection of glass negatives and collodion prints.
In 1988-89 the German photographer Michael Schmidt made enlargements of these negatives, which are exhibited here under the title Berlin Funfair.
Carlo and Luciana
Carlo and Luciana, curated by Erik Kessels is an atypical exhibition. It presents the souvenir photographs of two travel-loving spouses, taken by themselves in a totally unusual way: they photographed each other in the same place and pose but not together.
Only the juxtaposition of the two images allows us to reconstruct their travels and experiences. It is an unwitting experiment in visual communication, with a provocative modernity in the age of selfie-friendly travel.
Erik deserves great credit for making this a reminder of how one can document without appearing obvious and trivial.
Ghost Karaoke
And what remains for those who have lost their pictures? Memory, of course, but that is not enough for Yassin Raed, an artist who sang with his mother as a child and lost his family photos during the Lebanese civil war.
Ghost Karaoke recaptures the atmospheres of his youth as a child singer by bringing together several works based on remembrance and loss: The Absent Album, 100 Polaroids of stills from Egyptian films, The Company of Silver, in which he uses photographs of other families covered in a colorful veil.
Mixed techniques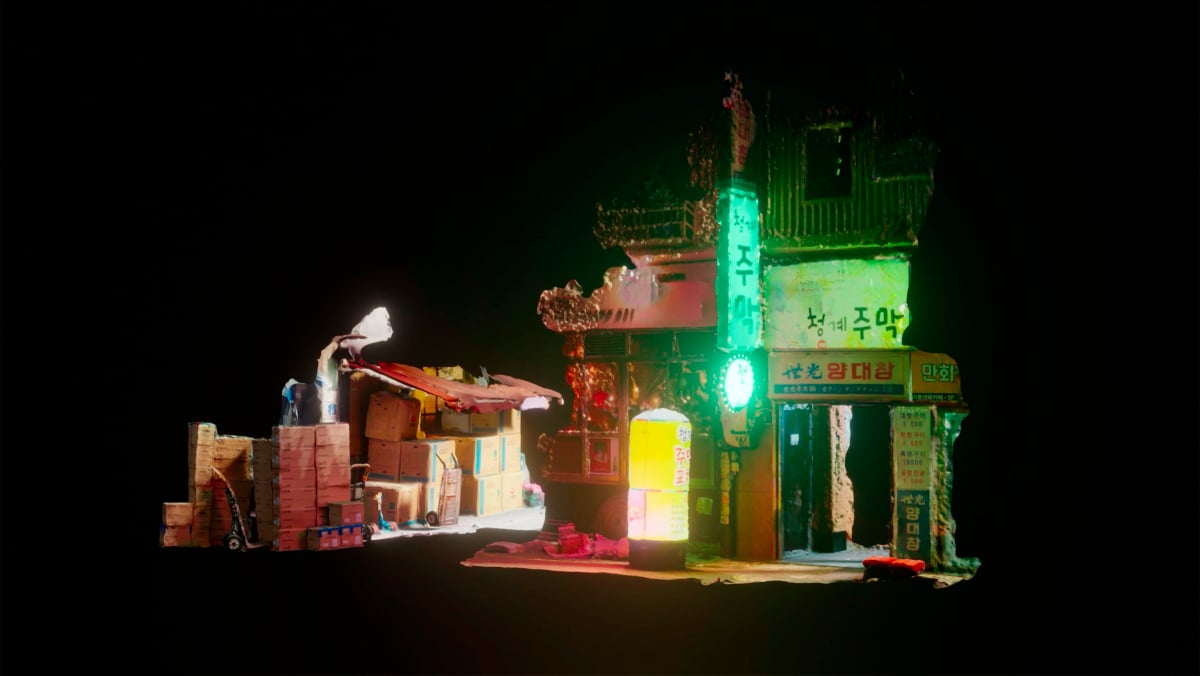 Three other exhibitions tell us about the game using images, not just photographs, through video installations.
Reach Capacity
Reach Capacity by Ericka Beckman combines the game and fairy tales with themes such as politics, society, and economics. It is inspired by Monopoly to highlight the predatory system of the US housing market.
Reality or Not
Reality or Not by Cécile B. Evans documents a group of students taking part in an experiment aimed at appropriating and independently changing the reality around them.
Automated Photography
Automated Photography, a group show curated by the master's program in photography at ECAL/University of Art and Design in Lausanne, explores the evolution of the digital image and the role of the photographer in a world where automation is an established process in contemporary photographic practice and visual culture.
---
FOTO/INDUSTRIA 2023
Where: Bologna
When: October 18th – November 26th 2023
Website: www.fotoindustria.it
FONDAZIONE MAST
Via Speranza, 42 – Bologna
www.mast.org
Author
You may also like