While many come to Emilia Romagna to visit cities like Bologna, Parma, Ravenna, and Comacchio, don't overlook its natural abundance. Outdoorsy visitors should put national parks like Foreste Casentinesi on their bucket list.
Let me introduce you to one of Italy's best-kept secrets and show you what to do there and where to relax afterwards.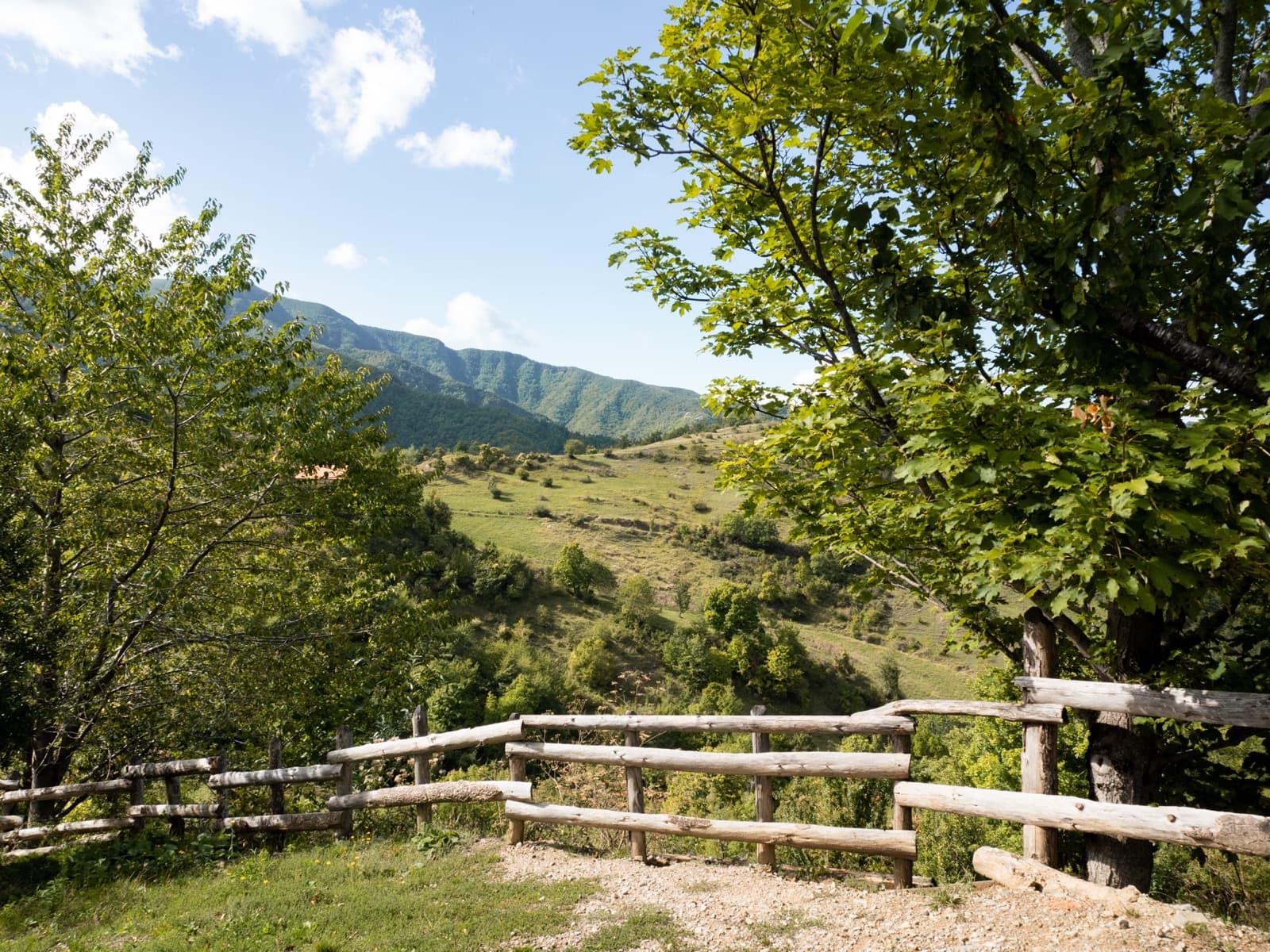 How to get to Foreste Casentinesi from Florence
Florence is the perfect starting point for your outdoor and wellness activities in Foreste Casentinesi.
While there is an option to get to the area by public transportation, many places are not reachable by train and bus. Therefore, I'd highly recommend arriving by car to ensure full flexibility for your outdoor adventures.
Florence to San Benedetto in Alpe: If you plan on doing some activities right away, the best way to get to the national park around is on Strada Statale 67 (SS67) heading Northeast passing San Godenzo. Then follow SP9ter towards Castel dell' Alpe. This is the fastest route from Florence to Foreste Casentinesi and will take you approximately 1.5 hours over 65 kilometres.
Florence to Bagno in Romagna: If you plan to first spend some time relaxing in hot thermal water, then get on European route 35 (E35) heading south. Then follow the road to Arezzo (SS679), continuing on SS73 to Sansepolcro and then getting on E45 till you reach the exit Bagno di Romagna. This route is also quick and gets you there in approximately 2 hours over 152 kilometres.
---
Outdoor activities to experience in Foreste Casentinesi
Foreste Casentinesi is located in the southern part of Emilia Romagna bordering with Tuscany in the Apennines. The national park was established back in 1993 and is the best-preserved and largest woodlands and forest area in all of Italy. You'll find things to do outdoors here all year round.
Foreste Casentinesi's extensive hiking trails
No matter how much time or how fit you are, you'll find the right hiking trail in the national park.
There are over 250 kilometres to be explored hiking, 160 marked trails throughout Foreste Casentinesi.
If you'd hike them all together, you'd need approximately 250 hours to explore the fairytale-like woods.
To help you chose, I've preselected two of the most remarkable trails for you:
Acquacheta Waterfalls Loop is a beautiful loop hike.
It starts directly in San Benedetto in Alpe and leads through the lush green forest up to Acquacheta Waterfall. Dante mentioned the waterfall in his work Divine Comedy and even was sent to exile here. Maybe you'll feel his presence while hiking here.
About Acquacheta Waterfall Loop
Length: 13.7 kilometres
Elevation: 632 metres
Difficulty: moderate
Best time to visit: Spring and Fall (Summer is great too, but expect more hikers on the trail).
Premilcuore Tiravento Loop is another top trail in Foreste Casentinesi. While there is no waterfall awaiting you, you'll enjoy the amazing views along the way. Some lucky ones will be able to spot wild animals such as deer, so you might want to bring your binoculars for this trail.
About Premilcuore Tiravento Loop
Length: 15 kilometres
Elevation: 879 metres
Difficulty: challenging
Best time to visit: Spring and Fall
E-Mountainbiking in Foreste Casentinesi
It doesn't matter whether you are an experienced e-biker or not, Foreste Casentinesi is a great place to give it a try. Rent e-bikes at Idro Ecomuseo with an experienced guide or take off on your own. You can even combine your eMTB excursion with a boating trip on Lake Ridracoli.
Kayak Tour on Lake Ridracoli
If your trip coincides with the warmer months of the year, you get a chance to kayak on the barrier lake that is Lago di Ridracoli. It almost looks surreal with its bright turquoise waters that seem to be hugging the surrounding mountains. If you much rather prefer to observe the landscape and not focus on paddling, boat tours are offered as well.
For further information use this resource and make sure to book ahead of time to ensure availability.
Pasta made in heaven
You won't regret the small detour to Farmhouse Poderone once you've tried their home-made beetroot pasta with aglio e olio. It is a delight and I would even consider a day trip from Florence to just savour this made in heaven pasta again.
If you are looking for a place to stay that is both quiet and simple, then consider it. You'll definitely enjoy the tranquillity in the heart of the national park being surrounded by nothing but nature. Sometimes you'll even spot deer from the terrace.
Relax in Bagno di Romagna
After all those outdoor activities, you are up for a treat. Bagno di Romagna has been long known for its hot thermal springs. So bring your swimsuit and a good book and enjoy a well-deserved day soaking in the pools. Chose between one of the three spas in Bagno di Romagna:
Róseo Euroterme Wellness Resort has the largest pools and both an indoor and outdoor pool area.
Santa Agnese is the right choice for those who are looking for a more upscale wellness experience with separate relaxing areas.
Terme Roseo can be booked exclusively for a group and you'll have the entire indoor area for yourself.
---
How to spend three days in Foreste Casentinesi
This three-day-itinerary should help you make the most of your time in Foreste Casentinesi:
Day 1: Toss a coin and either hike Acquacheta Waterfall Loop or Premilcuore Tiravento Loop. Spend the evening in Portico di Romagna.
Day 2: Rent an eMTB and bike from Idro Ecomuseo delle Acque di Ridracoli to Lago di Ridracoli. Change your mode of transportation and explore the lake by kayak. Afterwards, treat yourself to some beetroot pasta at Farmhouse Poderone.
Day 3: Take a break, you deserve it, and soak in the hot thermal waters in Bagno di Romagna, walk around town before you head back to Florence.
Are you planning on staying longer in Emilia Romagna?
Add a couple of days to explore the capital of mosaics Ravenna, Venice-like Comacchio with its many canals and pastel-coloured houses and stroll through the vibrant university city of Bologna.
Author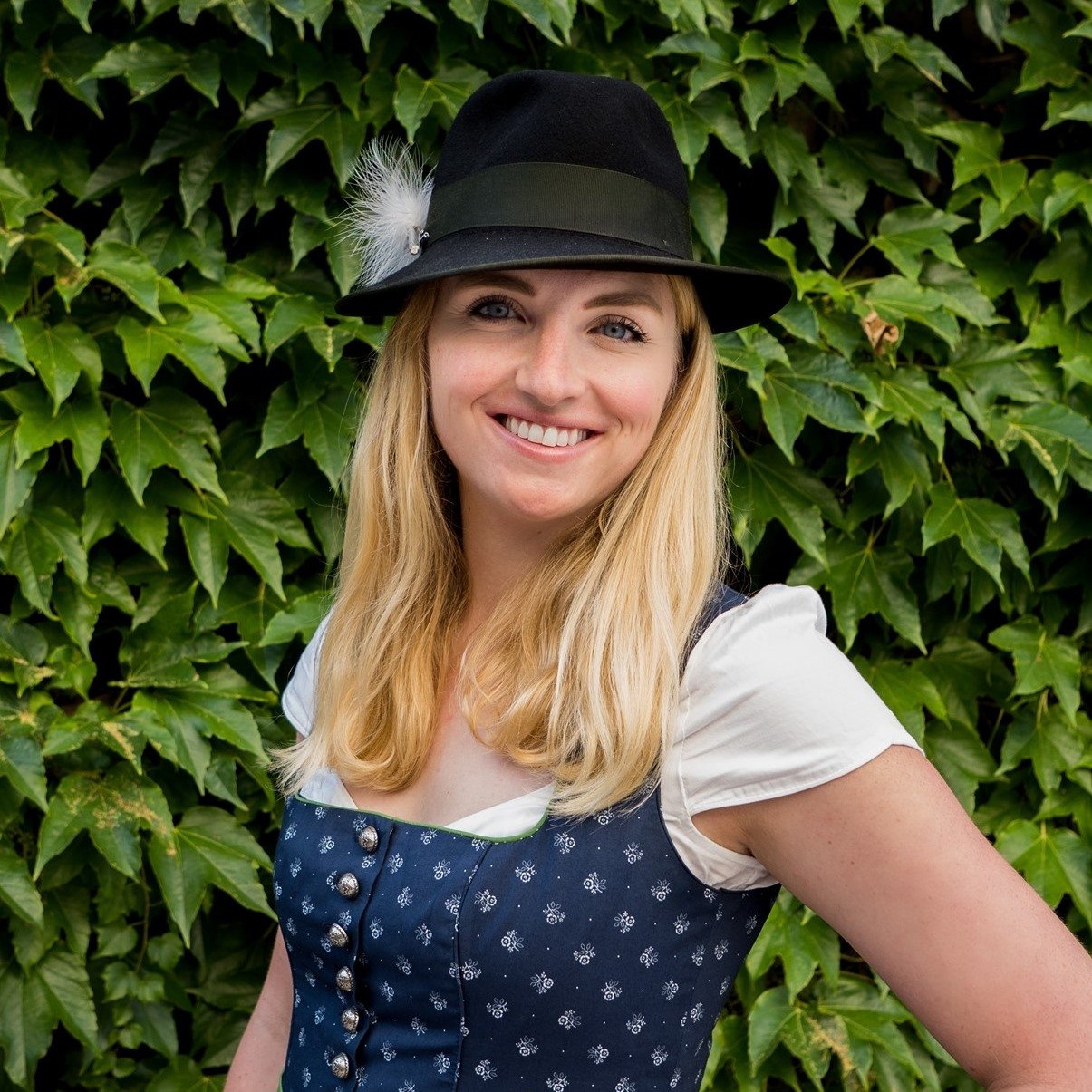 Viki is the blogger, travel enthusiast, and scuba diver behind the chronic-wanderlust.com blog. In the past ten years, she was fortunate to live and work abroad for long periods of time. She's equally passionate about travelling as she's with scuba diving.
You may also like